Pioneer Japanese Designer Kenzo Takada, 1939-2020, Falls to COVID-19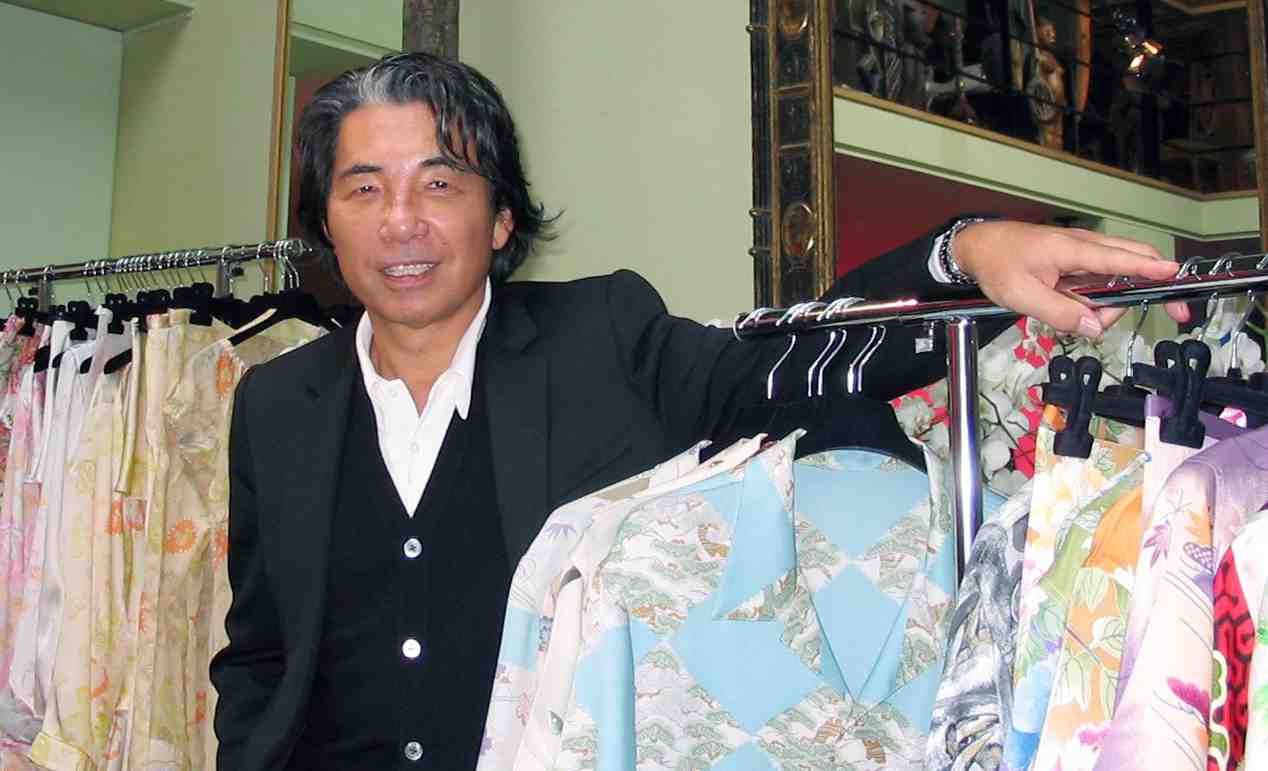 Kenzo Takada, founder of the internationally renowned fashion design brand KENZO, has passed away at a hospital in Paris, France, according to reports.
According to the news agency AFP, the public relations office for K3, the brand Takada just set up this year, announced that the designer had been admitted to Neuilly-sur-Seine hospital after contracting the novel coronavirus in mid September. His condition worsened, leading to his death on October 4. Mr. Takada was 81 years old.
Born February 27, 1939 in Himeji, Hyogo Prefecture, after high school he left his hometown for university, and after a short stint at top-ranked Kyoto University studying literature, he came to Tokyo to attend Bunka Fashion College in Tokyo, the alma mater of a large number of designers originating in Japan. He was instantly a pioneer, as until then the college had been open only to women. He was the first man to attend.
In 1960, the young man from Hyogo won the prestigious Soen Fashion prize. Then, at the age of just 25, he headed to France, where his experimentation with new fabrics and designs gained the attention of designers and customers.
Thought to be the first Japanese designer to come to Paris, after a successful catwalk at Gallerie Vivienne, he set up his own brand KENZO in 1970.
With his diverse designs full of color, many taking inspiration from folk designs, his Paris collection gained the attention of the Paris fashion world, and he again became known as a pioneerーthis time, for his originality and style.
Interestingly, after a successful career in the 1970s and 1980s, Mr. Takada sold his brand in 1993 to LVMH (Moet Hennessy Louis Vitton), and distanced himself from the company after carrying out a final Paris Collection in fall 1999. The move was allegedly prompted by a disagreement with the business partner on the French side.


FILE PHOTO: Japanese designer Kenzo Takada (C) is congratulated by models after his Spring/Summer 2000 ready-to-wear fashion show in Paris, France October 7, 1999. REUTERS/Charles Platiau/File Photo
In a 2003 interview by The Sankei Shimbun, in which he discussed the reasons why he had decided to sell his brand, Takada explained: "Management is difficult, I'm not very good at it."
Despite selling his company, the designer showed no ultimate regret for the decision, claiming in the interview that he'd learned that "having a manager that I can trust is very important".
Takada had worked as an independent designer since then.
He was also well known as the designer for the Japan National Team's Athens 2004 Olympics uniforms, a feat which he carried out at the time with the "hope that when athletes wear these, they will be filled with power."
In January 2020, Takada established K3, a luxury home and lifestyle brand with partners Jonathan Bouchet Manheim, its managing director, and creative assistant Engelbert Honorat.

Author: Arielle Busetto