Abe's Visit to Pearl Harbor: An End to Postwar Politics?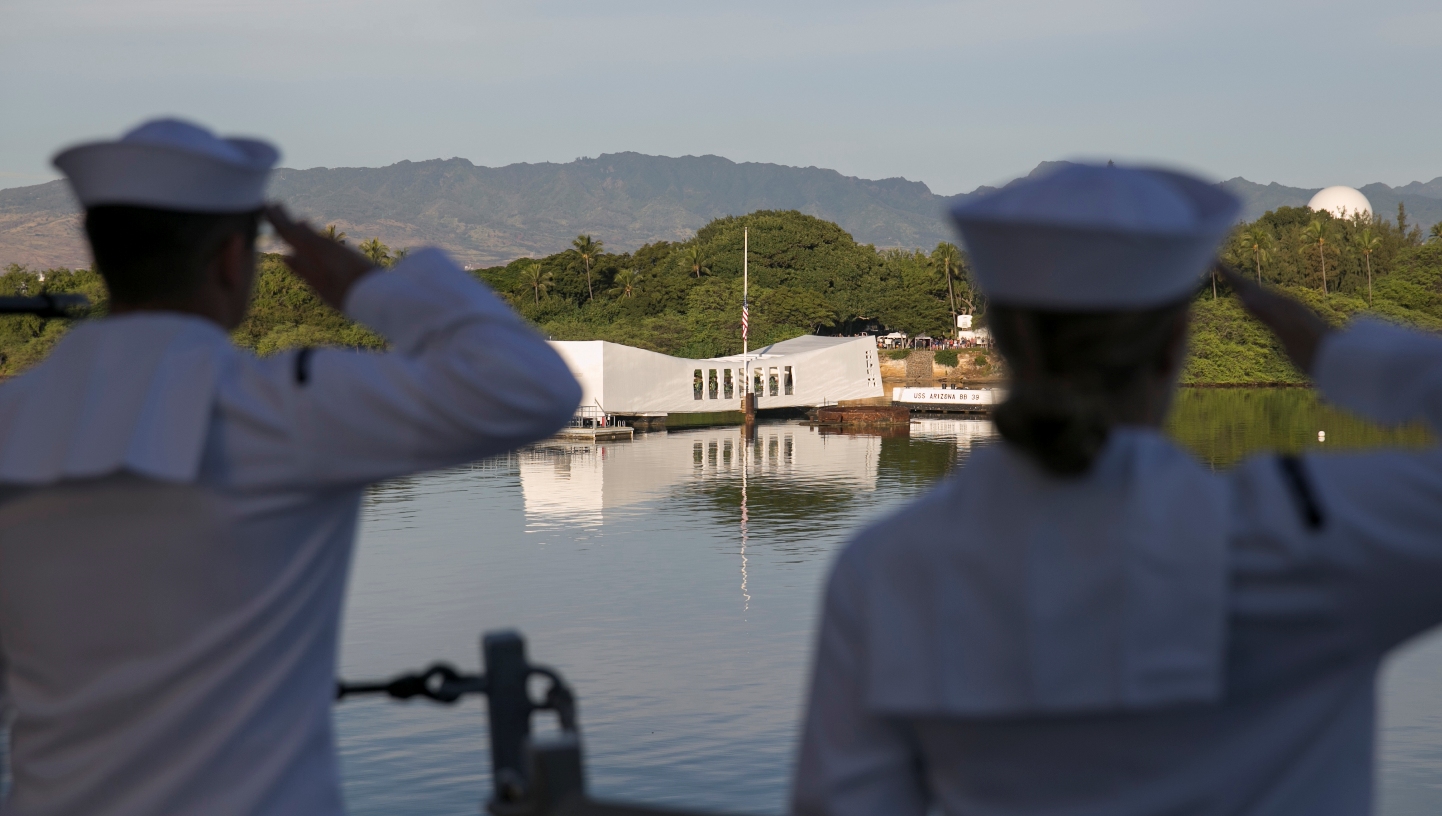 On December 26 and 27, Prime Minister Shinzo Abe and President Barack Obama plan to honor the dead at Pearl Harbor, the site of the United States' entry into World War II., 75 years after the attack. While Prime Minister Abe hopes to help close the book on Japan's war against the United States, getting to this point was not easy.
The Prime Minister reportedly announced his intention to visit Pearl Harbor at a December 5th party leader's meeting he led at the Diet. By curious coincidence, Prime Minister Abe had just surpassed former prime minister Yasuhiro Nakasone's record of 1,806 days served to become the fourth longest serving postwar prime minister, and, incidentally, prime minister Nakasone's slogan had been "an end to postwar politics." The Prime Minister publicly announced his Hawaii visit two hours later, saying "I would like to make [it] an opportunity to sum up the last four years and send a message to the world about the significance of further strengthening our alliance toward the future."
The initial planning for the two leaders' final summit began around September, with Director General Takeo Mori of the Ministry of Foreign Affairs' North American Affairs Bureau taking the lead. Since very few in the Japanese administration were aware of the plans to visit Pearl Harbor, even some MOFA staffers were shocked when they only first heard about it from the announcement on NHK, Japan's public news broadcaster.
In May 2016, President Obama visited Hiroshima Peace Memorial Park, the site of the first attack by an atomic weapon, immediately after the conclusion of the G7 summit in Ise, Japan. While there had been rumors that Prime Minister Abe might visit Pearl Harbor as a reciprocal gesture, he flatly denied those rumors and made it clear that President Obama's visit was not part of a quid pro quo between the two leaders.
Still, the work toward a visit to Pearl Harbor continued in the background despite the denial. In August, First Lady Akie Abe visited Pearl Harbor herself, partly to gauge local reactions while Prime Minister Abe had told Americans that "I want our last meeting to be an appropriate one," referring to the upcoming conclusion to President Obama's term in office. Pearl Harbor, in President Obama's native Hawaii, became the setting that was ultimately decided upon for the final summit. Prime Minister Abe's visit would be the first U.S.-Japan joint memorial service at the site.
But it may not be so simple if one of the President's closest advisors has her way. National Security Advisor Susan Rice has strongly objected to the visit in light of Prime Minister Abe's November meeting with President-elect Donald Trump, telling the Japanese to "Have some concern for the sitting President." She also apparently changed President Obama's schedule at the APEC Summit in Peru so that he would only have time for a short handshake with Prime Minister Abe rather than a full meeting as had been expected.
President Obama was much more amicable. When Prime Minister Abe announced his intention to visit Pearl Harbor, Obama replied with a smile, "Don't do it because I forced you to," and they then settled on the timing.
The visit would be a powerful bookend to Prime Minister Abe's attempts at reconciliation with Japan's wartime past following his statements to a joint session of Congress and his statement marking the 70th anniversary of the end of World War II. For a Prime Minister who has said that he wants to end the battles over history during his lifetime, his diplomacy with the United States seems to show that he means it.
Makiko Takita is a political reporter with the Sankei Shimbun