After the Horrors of War, Ukrainian Ballerina Back on Stage in Osaka
"I hope this will encourage my family and friends in Ukraine," said the Ukrainian star after her heartfelt charity performance in Osaka.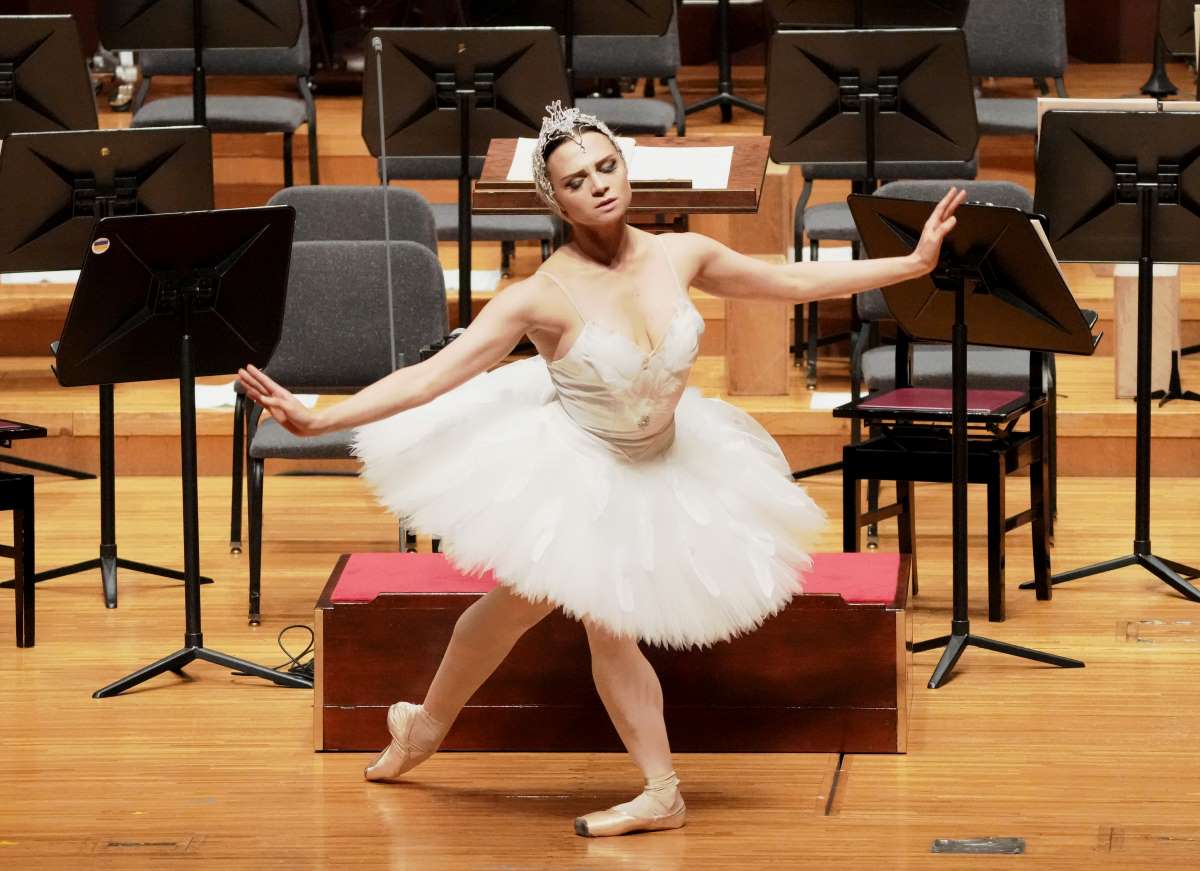 Back on stage after the horrors of war, an internationally renowned Ukrainian ballerina who fled to Kobe after the Russian invasion of her home country performed at a charity event on June 25.
Olena Dobryanska gave a solo performance at The Symphony Hall in Osaka during a concert to support Ukraine. It has been four months since the invasion began, and her heartfelt performance proclaimed her love for her country amid the ever-lengthening crisis.
"It is a day I will never forget," she said, after basking in the seemingly endless applause that centered on her after the show.
"I hope this will encourage my family and friends in Ukraine, and the many individuals who were kind enough to watch."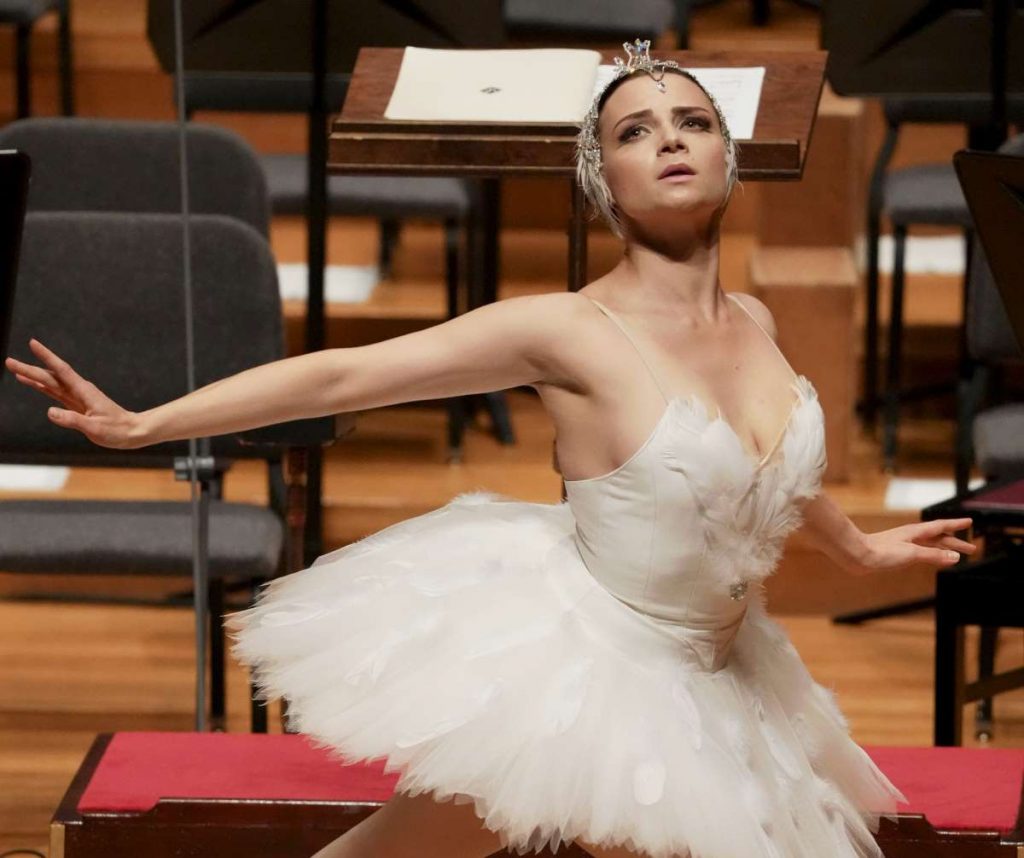 Dobryanska took to the stage in a pure white dress and a headdress brought over from her homeland. She performed "The Dying Swan," with elegant, outstretched arms, taking tiny steps on her toes, her back held proudly straight. Her performance evoked the graceful struggles of the swan to maintain its dignity, even when faced with a fate of death.
Formerly the principal dancer of the Odessa National Academic Opera and Ballet Theatre in southern Ukraine, she has performed on stages around the world. She had a happy life in Odessa, where she lived with her family of six, including her husband, a comedian, her daughter, and her parents.


Escaping the War
'The war has changed my life," she said.
Chased by the sounds of explosions and sirens, she took her eight-year-old daughter Oleksondra and left Ukraine at the beginning of March, leaving behind her parents and husband, who became a soldier. As she drifted across Europe her daughter often cried, "I want to see papa. When are we going home?"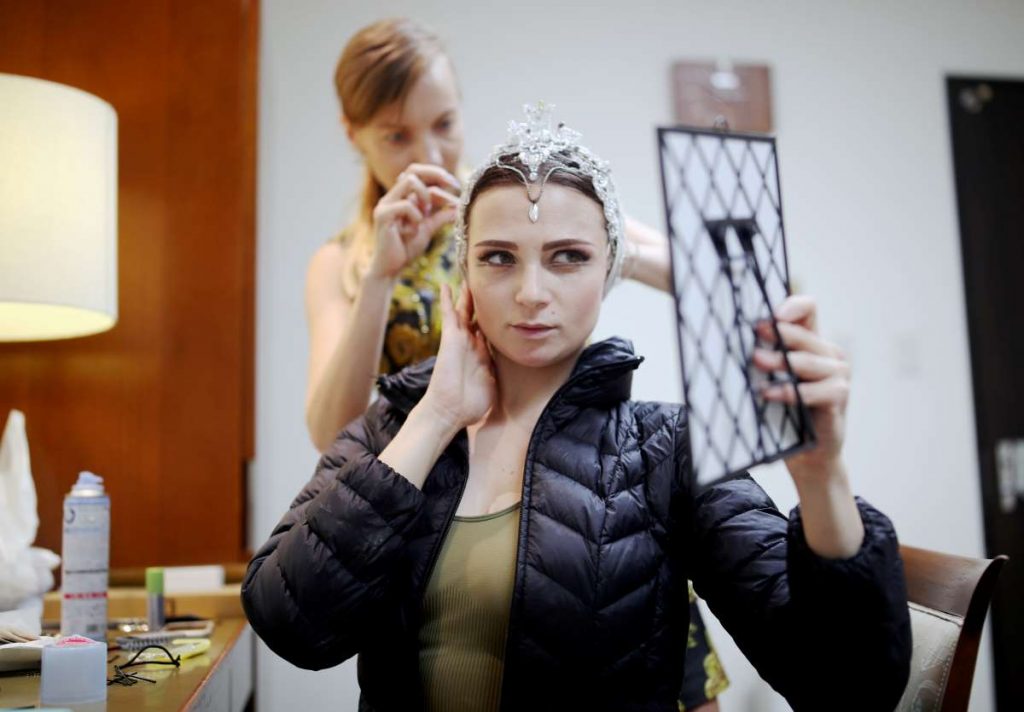 In mid-April, she finally arrived at Kansai International Airport with the help of Yuliya Kozlova, who formerly danced in the same ballet troupe and now works as a ballet instructor in Kobe.
"You're OK now," her friend said, bringing tears to her eyes.
She settled in public housing in Kobe, but passed the days worrying about her husband and family, compounded by the difficulty of being in a foreign country where she didn't understand the language.
"I cried every day. Even now when I remember, the tears come."
By May, though, she began to adjust to life in her new home. Her daughter entered a public elementary school and made friends, and enjoyed performing the recorder she had learned in class. That put Dobryanska more at ease. The dancer also resumed practicing ballet again, with friends who are with ballet companies in the city.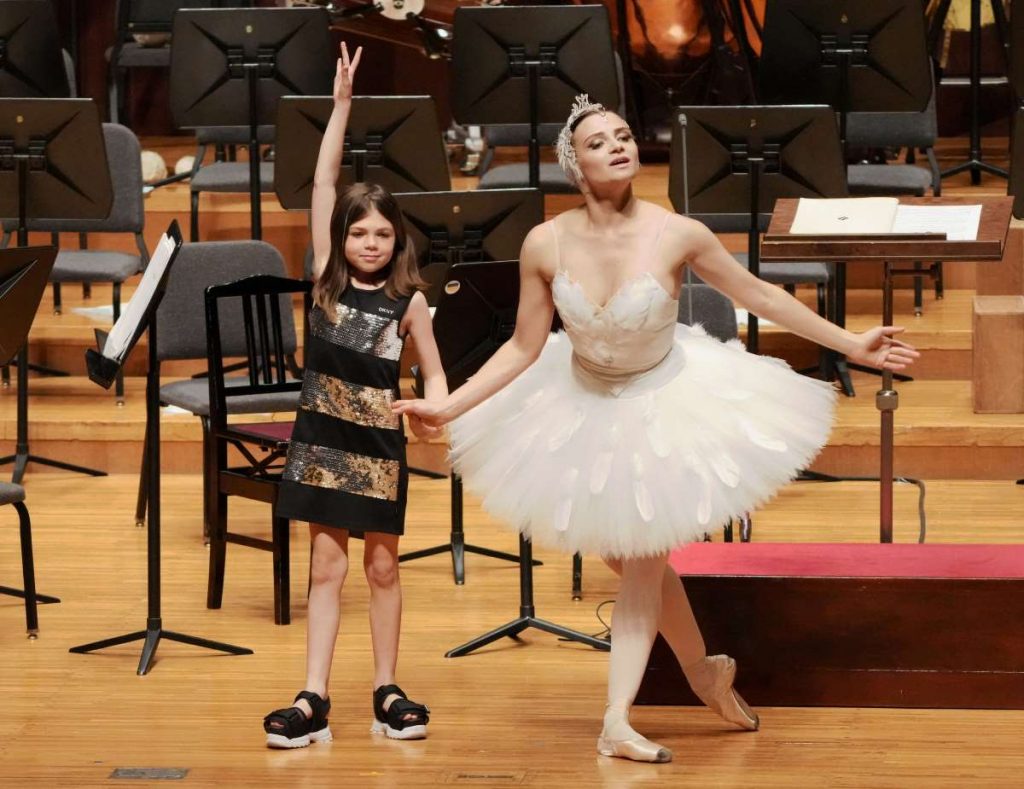 Helping Ukraine from Afar
She was invited to perform by Shungo Moriyama, a musician who has conducted a Ukrainian orchestra. She didn't hesitate at the opportunity, yearning to take the stage. When she told her husband, who she speaks to on video calls each day, he was delighted for her.
"Go for it!"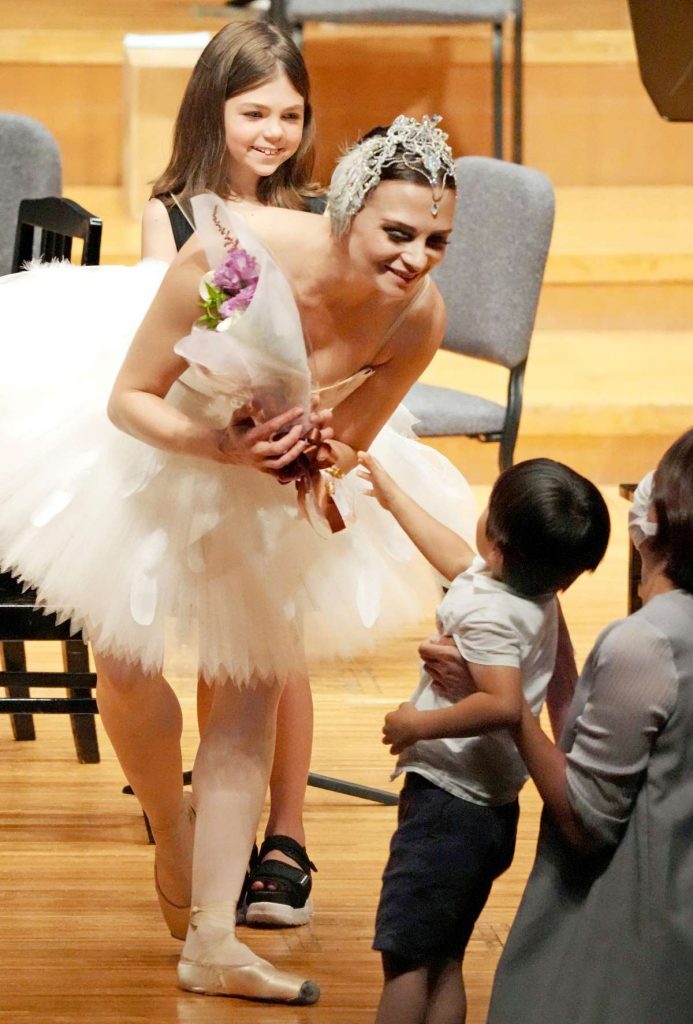 With words of support from her husband and mother buoying her spirits the day of her performance, she brought her daughter Oleksondra along with her to the hall. She poured everything into her three-minute dance, and was rewarded with a curtain call as well as kind words from her daughter, who said: "Mama, you were very beautiful."
"There will never be a day that I forget Ukraine. But I want to express my gratitude to all the individuals that made this day possible."
Dobryanska now has plans to give an independent performance in late August, with her friends from the dance companies in the area. She keeps her gaze on the future, even as her mind remains on her country and those she loves.
"There is always hope, no matter how terrible your situation is, just as there is always light at the end of a long tunnel."


RELATED:
(Read the original report in Japanese at this link.)


Author: Yukia Watanabe