[All Politics is Global] Why a 'Quad-Ex' JME Would Bolster Indo-Pacific Security
With the US shifting its focus away from Asia, "Quad-Ex" joint drills could bolster confidence among Quad nations and allies, enhancing Indo-Pacific security.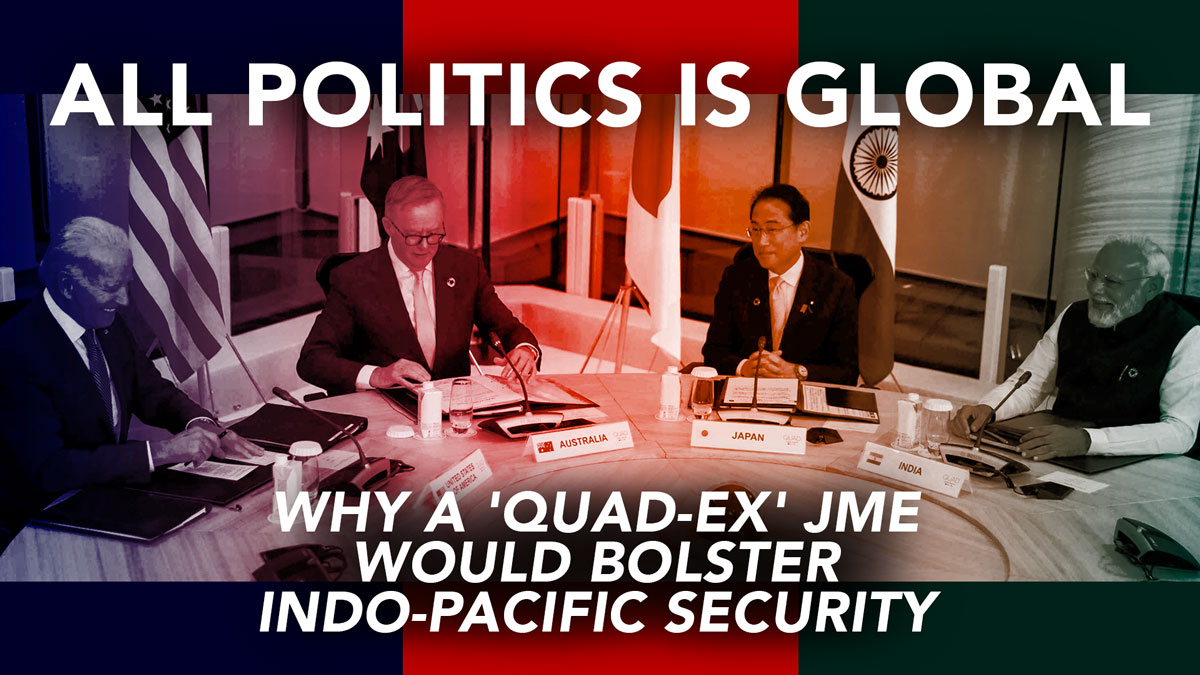 The last-minute cancellation of the latest Quad meeting, scheduled in Australia, could not have come at a worse time. The unavailability of the United States President was the reason for the cancellation.
The imperious reason for this was cutting a deal with Congressional leaders to avert an impending US debt default. However, in all, the Biden administration's focus on security priorities in Asia is seemingly taking a backseat, given Washington's attention and focus on the war of attrition in Ukraine.
Washington's strategy of bleeding Russia in Ukraine seeks to weaken Moscow. But it is bound to have a recoil effect on the United States too. All through the Russia-Ukraine conflict, it is China that would not have wanted it any other way. Beijing understandably would like to see American preeminence and the US-led alliance system deeply sapped in the Ukraine imbroglio. This is because it would keep US attention away from the Indo-Pacific. China wants American prospects to consequently dwindle to the extent that a future Taiwan annexation scenario in China's wargaming plan creates a new Asian order (if not global) led by Beijing.
The Relevance and Future of Quad
Besides, it is not just America's priorities, but the very basis of the Quad that is coming into question. The Biden administration's Indo-Pacific strategy has increasingly been focusing on global non-traditional challenges such as climate change. But these were never a part of the original charter of the Quad's core objectives.
The Quad comprises India, the United States, Japan, and Australia. And it was heralded as the cornerstone of Indo-Pacific's security and stability in strict traditional security terminology — until AUKUS happened.
Today, the Quad finds itself relegated primarily to handling non-traditional security agendas such as global health and climate change.
AUKUS is the new enhanced trilateral security partnership between Australia, the United Kingdom, and the United States announced in September 2021. Since its birth, comparisons on the efficacy of networks of partnerships in the Indo-Pacific region have gained momentum. Perhaps, the most notable one is the relevance, significance, and future of Quad.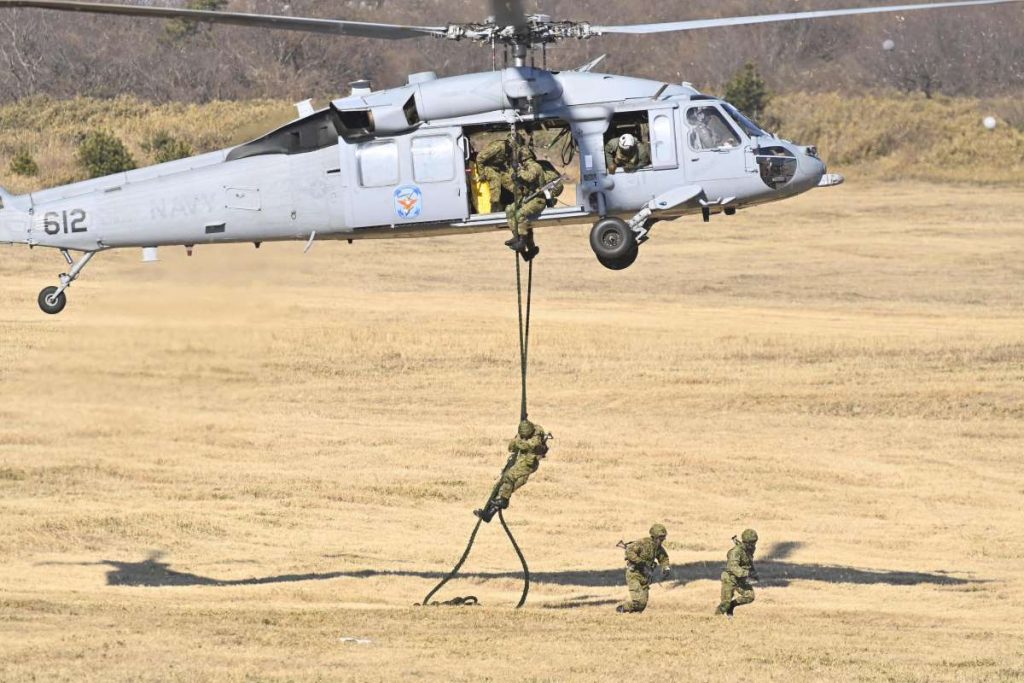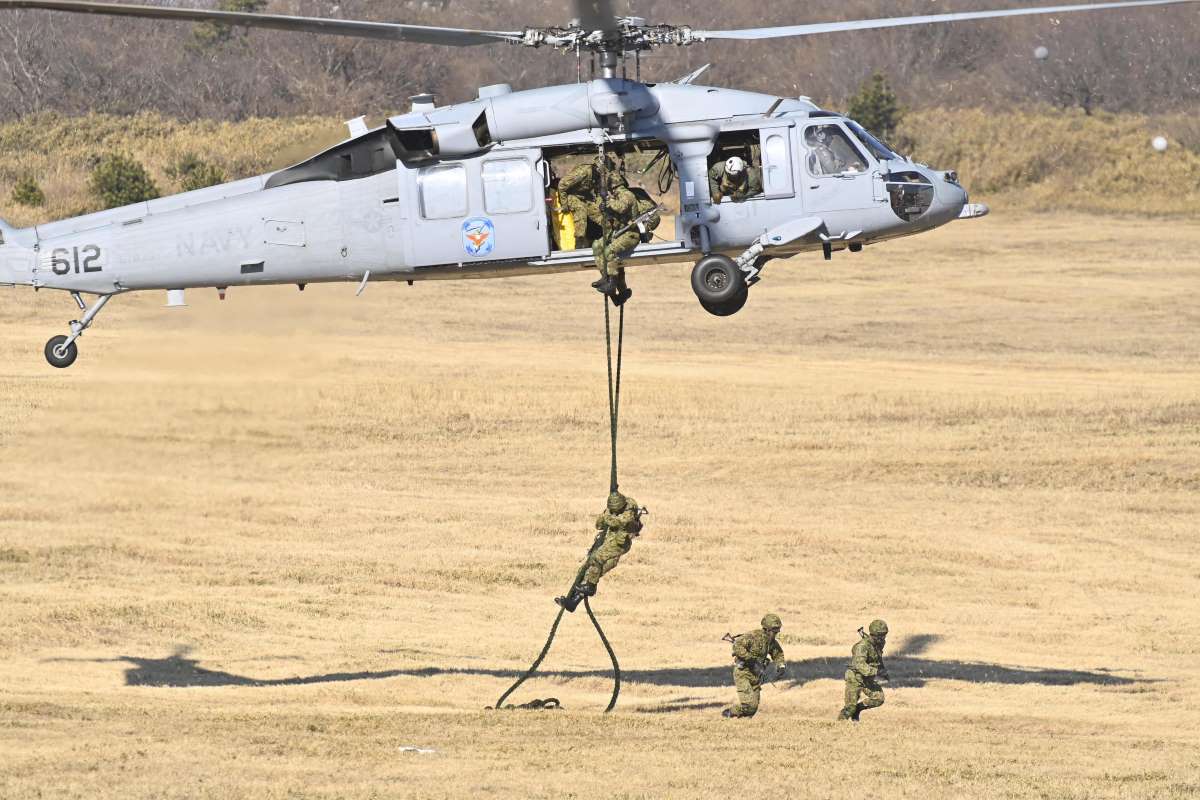 China's Strategized Focus
The greatest shortcoming of the AUKUS framework is that it is a security net that, professedly, has been designed to checkmate a revisionist Asian giant — China. Yet, an Indo-Pacific security alliance without any Asian partner nation or organization as a founding member seems unplumbed. Asia is heading towards a crystallizing classification of traditional and non-traditional security challenges, marked by a division between AUKUS and the Quad.
China's belligerent Asia strategy of late has centered on hardcore realpolitik and militarization. The "raucous rise" of Beijing will strengthen predictions of a glaring power contest. A contest that has Beijing's complete strategized focus. On the other hand, the US is seemingly reordering its priorities vis-à-vis Ukraine. And the Quad is already at a crossroads.
This reality underscores the susceptibility of America's Asian partners on many other key frontiers. The US, a preeminent power of the last century, finds itself at the strategic crossroads directly at odds with China in four key hotspots. These are the South China Sea, East China Sea, Taiwan Strait, and Korean Peninsula. Moreover, Washington has apparent constraints on engagement in them all.
US Credibility in Asia
Joe Biden has been rather inaccurate in his assessment of China throughout his political career. He appears to have enhanced the security chaos in Asia. This is especially against the backdrop of the United States' desultory exit from Afghanistan, and now the involvement in Ukraine (and European security through that). In terms of realpolitik, the US lead in Asia is not becoming established in lucid terms. This lends momentum to the debate surrounding Washington's relative waning on the global political scene.
Without any tangible, action-backed pushback, whether it be from AUKUS or the Quad, the United States' primary 21st-century challenger, China, will only be further emboldened.
Amid these rumblings of an American credibility crisis vis-à-vis its alliance commitments to its allies and partners across Asia, US Secretary of Defense, Lloyd J Austin III has announced his plan to visit Japan, Singapore, India, and France beginning the week of May 29. This would be Austin's seventh trip to the Indo-Pacific region. It will begin in Tokyo where he will meet with Japanese Defense Minister, Yasukazu Hamada. He will also visit US troops stationed in Japan.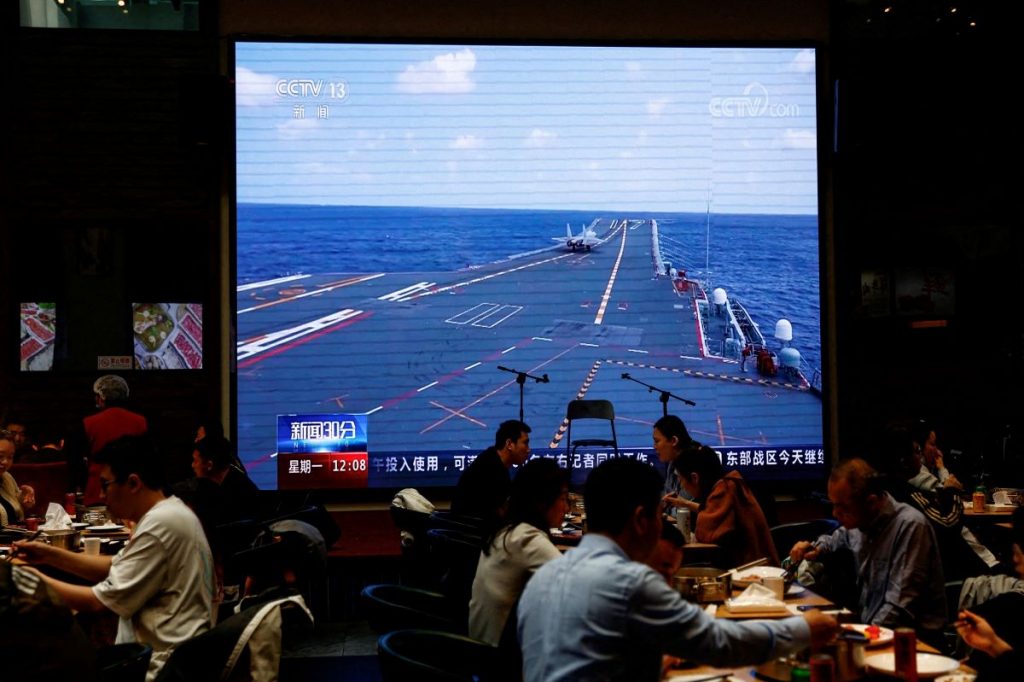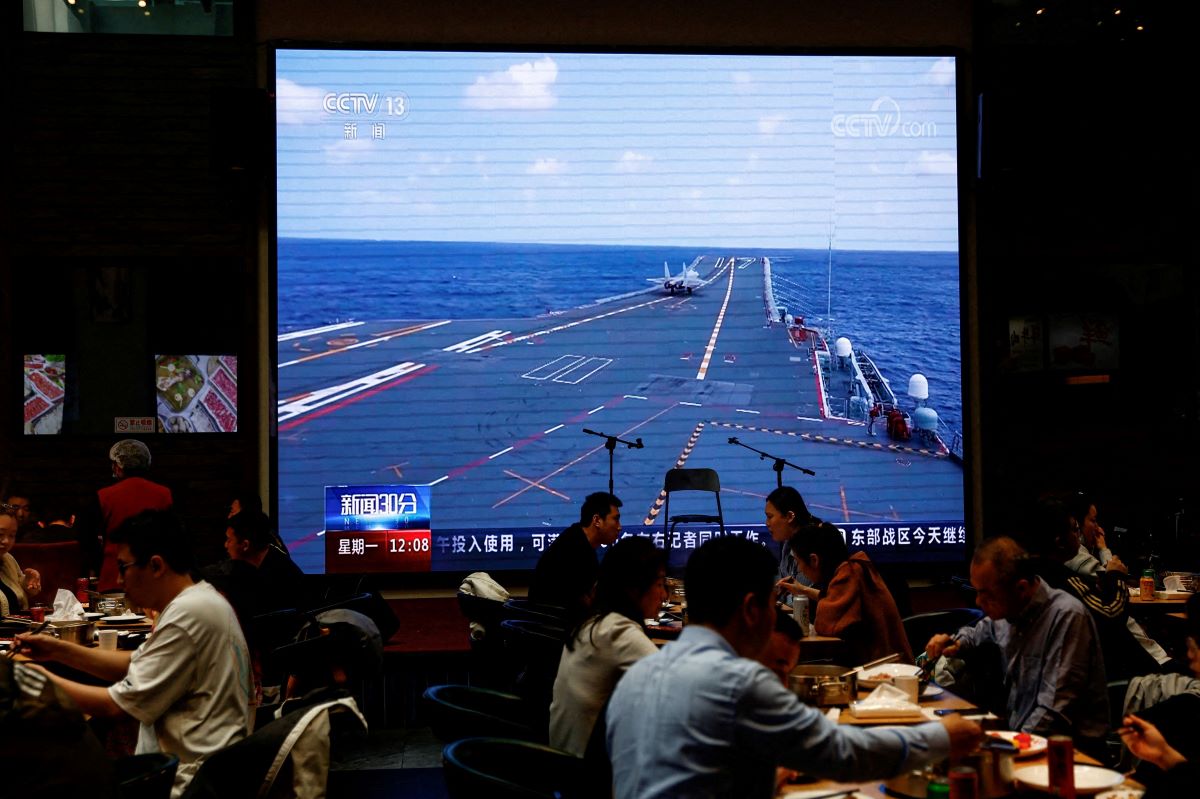 A 'Quad-Ex' JME Grouping
Perhaps it is time for the Quad to formalize a flagship "Quad-Ex" Joint Military Exercise (JME) grouping for the Indo-Pacific. This move shall quell any rumblings of an American credibility crisis regarding its commitments to its allies and partners across Asia. Besides, it will reinforce the original charter and objectives of the Quad grouping. It shall also assure Asia that eventually, democratic nations and voices shall prevail in Asia, and beyond.
An announcement of the flagship "Quad-Ex" would also be an excellent cooperative confidence-building measure (CBM) for regional security among the Quad nations and their allies and partners. They would have a commonality of interests to protect the security within their joint spheres of interest. The "Quad-Ex" JME is an idea whose time has come.

RELATED:

Author: Dr Monika ChansoriaDr Monika Chansoria is a Senior Fellow at The Japan Institute of International Affairs in Tokyo and the author of five books on Asian security. The views expressed here are those of the author and do not reflect the views of any organization with which the author is affiliated. Follow her column, "All Politics is Global" on JAPAN Forward, and on Twitter @MonikaChansoria.