Alvark Tokyo Playing Outstanding Defense Early in the B.League Season
In compiling 10 wins in their first 11 games, the Alvark Tokyo have held opponents to 61.6 points per game, including under 70 in all but three matches.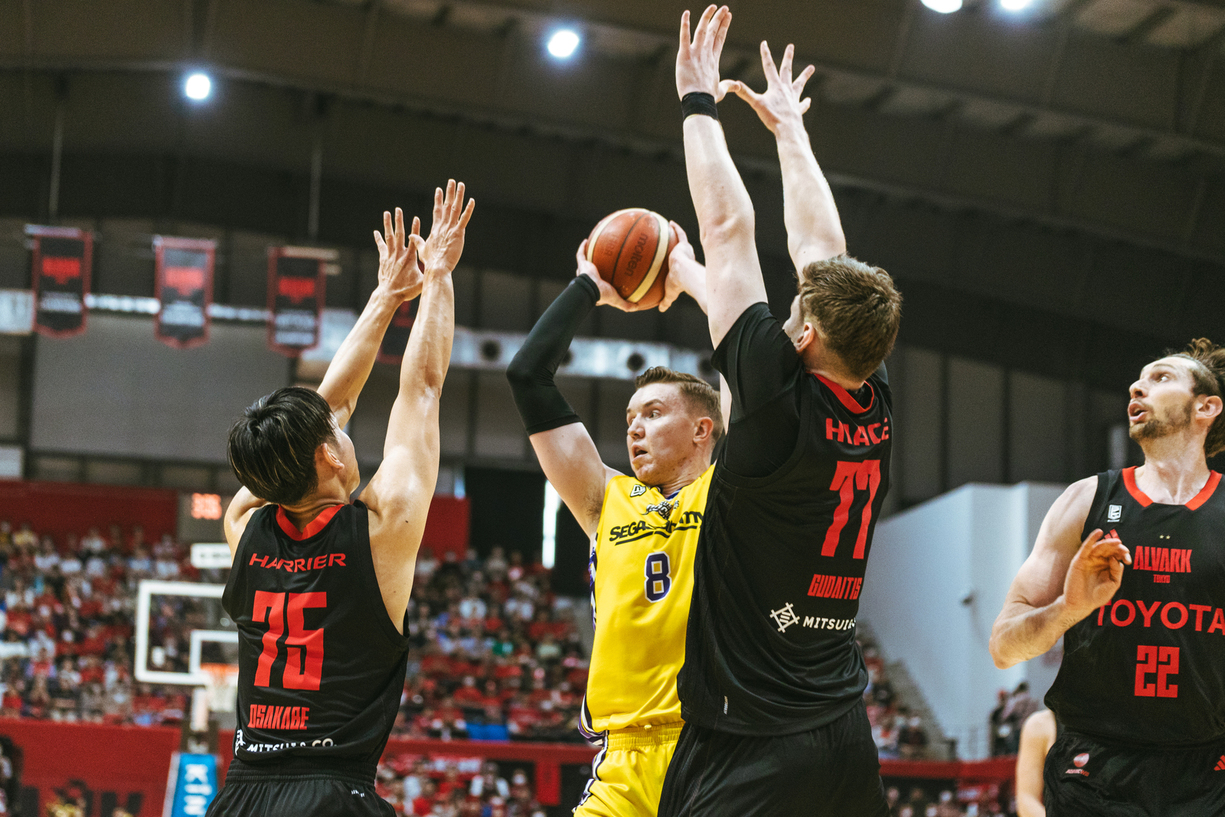 Read the full story on SportsLook - Alvark Tokyo Playing Outstanding Defense Early in the B.League Season
As the B.League's Alvark Tokyo have demonstrated since the 2023-24 season tipped off in early October, quality defense requires effort and synergy on the basketball court.
In their first 11 games, the Alvark's defensive effort has been defined by tenacity and consistency.
Consider: Over a dynamic stretch from October 21-29, Tokyo held opponents under 60 points in all five games, beating the Fighting Eagles Nagoya (72-58 and 83-49), the Akita Northern Happinets 67-51) and the Kyoto Hannaryz (75-55 and 89-59) in succession.
The Alvark didn't skip a beat last weekend, extending their current winning streak to seven with 88-64 and 97-72 victories over the visiting Sunrockers (2-9) on Friday and Saturday, November 3 and 4.
Tokyo (10-1), which owns the best record in the B.League, returns to action on Wednesday, November 8 against the Ibaraki Robots (1-10) at Yoyogi National Gymnasium No 2.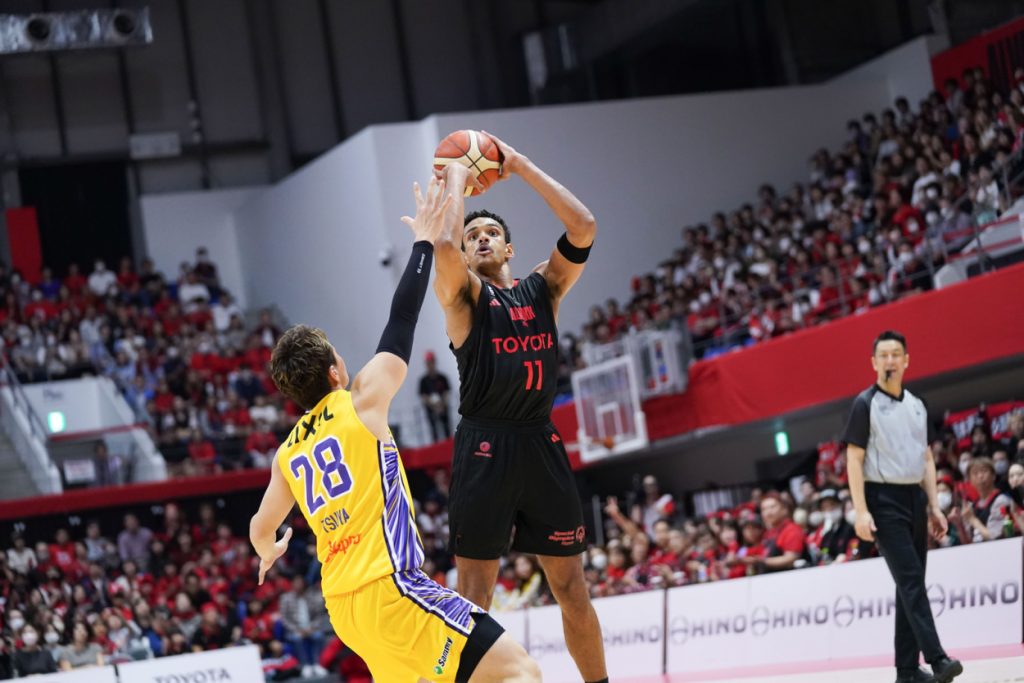 Seven Alvark players scored in double figures in the weekend finale at Arena Tachikawa Tachihi. Sebastian Saiz had 21 points and eight rebounds and Ryan Rossiter poured in 13. Kai Toews and Lithuanian big man Arturas Gudaitis contributed 12 points apiece, while Shuto Ando, Zack Baranski, and Leonardo Meindl finished with 10 apiece. Toews, a key offseason addition who previously played for the Shiga Lakes, handed out five assists on Saturday.
The Alvark shot 36-for-59 (61%) from the floor, including 10 of 18 from 3-point range.
Tokyo led 51-39 entering the second half.
In what proved to be one of the key statistics from the game, second-year Lithuanian head coach Dainius Adomaitis' club outscored the Sunrockers 48-26 in the paint.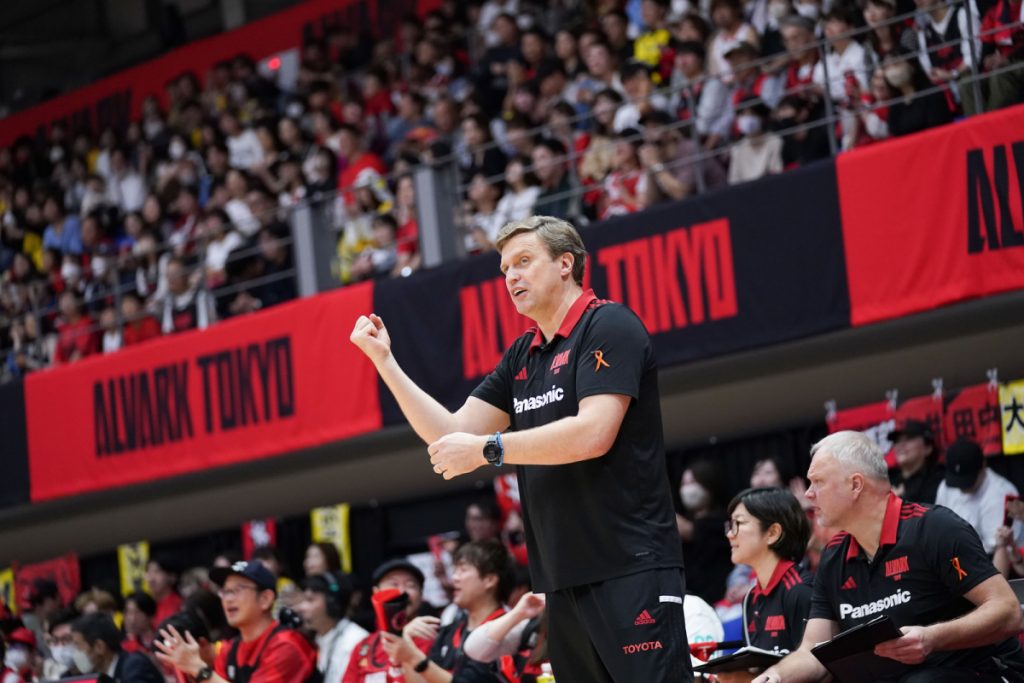 Alvark Tokyo Coach Pleased with Team's Effort
"Energy is the keyword in today's game," Adomaitis told reporters, summing up his team's triumph. "And now, on the defensive side, the team is growing and improving one by one."
Continue reading the full story on SportsLook.
RELATED:

Author: Ed Odeven
Find Ed on JAPAN Forward's dedicated website, SportsLook. Follow his [Japan Sports Notebook] on Sundays, [Odds and Evens] during the week, and X (formerly Twitter) @ed_odeven.