An Earthquake Strikes and You Can't Speak Japanese? Osaka Prefecture, AIG Insurance Have This Handy Guide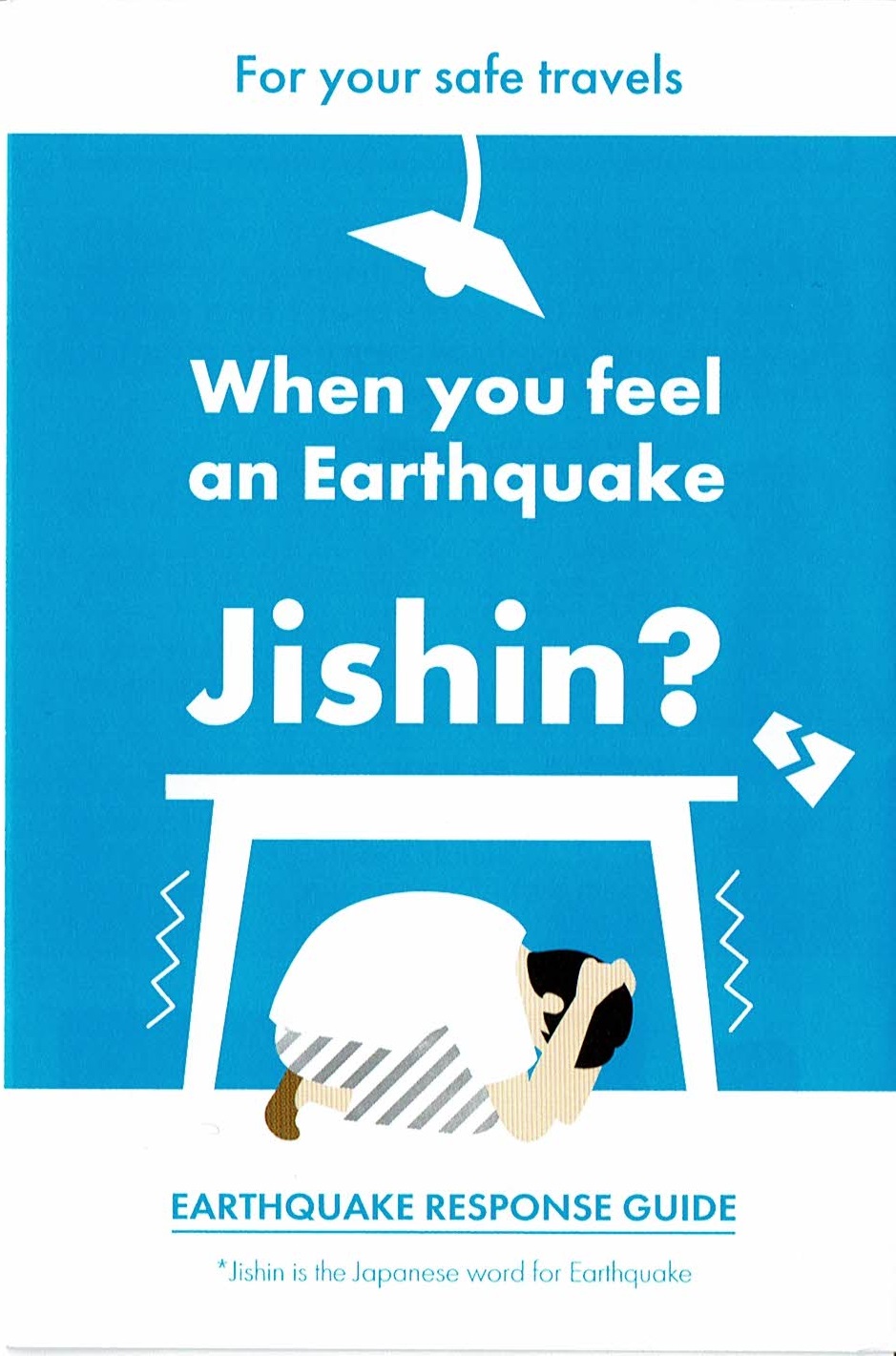 Osaka Prefecture and AIG Insurance Company are disseminating a brochure titled "Earthquake Response Guide" written in English and other languages
for foreigners living or staying in the region.
The guide includes information on what to do immediately after an earthquake, where to evacuate, and other disaster preparedness information. It has been a challenge for regional officials to deliver information to foreigners who do not use Japanese language well when a disaster occurs. In 2018, the Osaka area suffered from the Northern Osaka earthquake in June, heavy rains in Western Japan in July, and Typhoon Jebi in September.
The brochure is designed like a six-fold screen and is the same size as a passport. It is available in three languages — English, Chinese, and Korean — at information centers in Osaka Station, Kansai International Airport, and Bay Shuttle, a pier at the Kansai Airport connected to Kobe Airport.
It uses illustrations to help explain what to do when you feel an earthquake and where to evacuate. It also contains QR codes for websites that provide disaster information in multiple languages.
Yukiko Hongo, an official for the Osaka prefectural government's Strategic Project Office, told JAPAN Forward: "It would be best not to be affected by disasters. However, we have heard from foreigners that they feel relieved and helped when they are given the brochure. We would like to disseminate it more widely now."
Author: Mizuki Okada