Are Racial Stereotypes of Japanese-Americans Alive? US Congressional Hearing Sparks Debate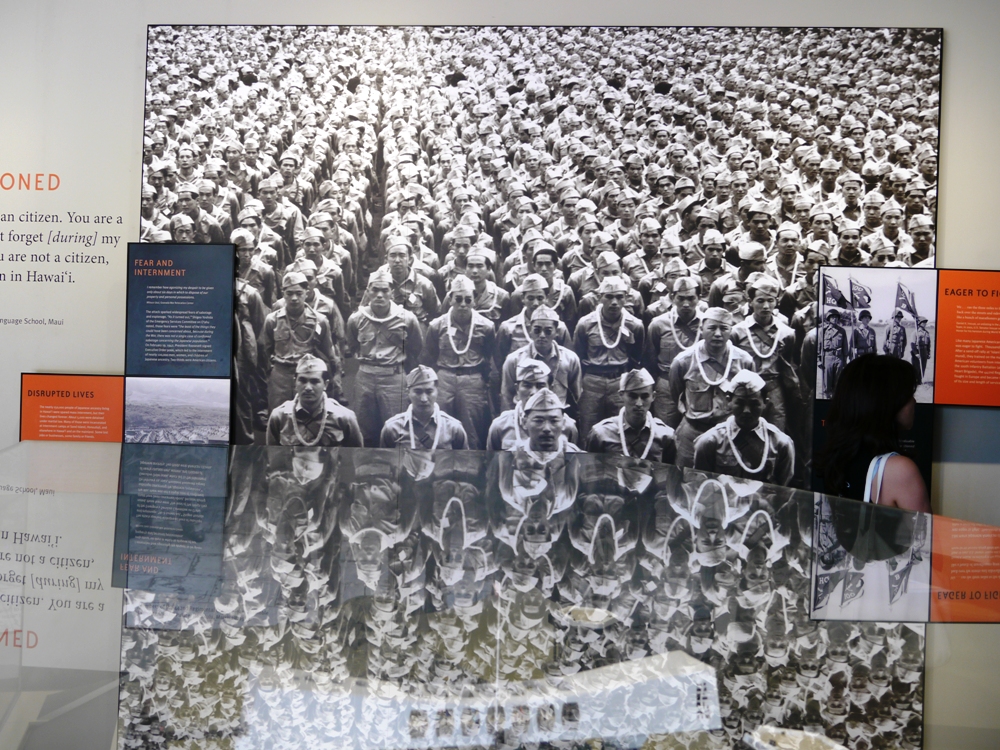 The subject of war-time internment of ethnic Japanese in the United States became a hot topic in the halls of the U.S. Congress again recently. During its March 15 hearing, when the House Committee on Natural Resources was considering President Donald Trump's proposed 2019 budget, it was noted that the budget did not include continued funding for the Japanese American Confinement Sites (JACS) program.
The JACS program, which has spent more than US$21 million on research and preservation of the World War II-era sites, has enjoyed bi-partisan support since its authorization in 2006.
David Inoue, executive director of the non-profit Japanese American Citizens League (JACL), a civil rights organization based in San Francisco, California, explained, "Too many Americans remain unaware of this dark period in our country's history and the JACS grants are one means of broadening that understanding to new audiences."
During the 1940s, more than 120,00 people of Japanese ancestry were detained in camps, largely in the interior of the western United States. Ten primary "relocation centers" existed. That being said, other temporary camps and isolation centers were maintained by the War Relocation Authority until March 1946.
These sentiments were, likewise, echoed by Frank H. Whu, a distinguished professor at University of California's Hastings College of Law: "It took enormous effort to preserve the camps. We need to be able to look at, even feel, the tangible evidence of human lives affected by policy decisions. That's what the camp sites do. They give us a glimpse into the reality that otherwise is just abstract."
Maintenance of the sites themselves will not be affected by the budget cuts. However, grants issued through JACS, largely focusing on public education about those who experienced this war-time incarnation likely cannot be sustained without government funding.
Previous recipients of such grants included the Japanese American National Museum in Los Angeles, which digitized videos made by Japanese-American families recollecting their experience. In 2009, the Manzanar Committee, a non-profit educational organization, also received grant funds to create a documentary about internees who escaped under barbed wire fences to fish in nearby lakes for food for the camps.
Hawaii Congresswoman Collen Hanabusa, herself of Japanese heritage, noted these concerns when questioning Interior Secretary Ryan Zinke during a committee hearing. "I sit before you the granddaughter of two internees," Hanabusa said. "I didn't even know my grandfather was interned on Oahu for a lot of the war time because he was 80 years old."
When she asked Zinke if the department would continue its funding of the JACS program, he responded by saying, "Oh, konichiwa."
Hanabusa and others were quick to condemn Zinke's remark, saying it perpetuated a negative stereotype for Americans of Japanese heritage or, more broadly speaking, Asian background.
California Congresswoman Judy Chu also quickly issued a statement, saying, "Whether intentional or not, his comments invoke the offensive stereotype that Asian Americans are perpetual foreigners regardless of how long their families have lived in the United States. What is even more alarming is that Secretary Zinke made this stereotype immediately after my colleague discussed the abhorrent racial prejudice that her grandparents and other Japanese Americans endured during World War II due to government-sanctioned profiling."
Hanabusa herself, in a follow-up statement, explained: "When Secretary Zinke chose to address me in Japanese (when no one else was greeted in their ancestral language), I understood this is precisely why Japanese Americans were treated as they were more than 75 years ago. It is racial stereotyping."
For his part, Zinke maintains the comment was inoffensive.
JACL's David Inoue responded, saying it was unsurprising that Zinke failed to acknowledge the prejudice in his choice of words. "While this form of discrimination may not rise to the level of using an outright slur, it still represents a dehumanization of the Congresswoman by Secretary Zinke in that he does not afford her respect similar to what he gave to the other members that day and that he continues to see her as more Japanese than American, despite her being now a fourth-generation American citizen."
He continued, "Our hope is that he was at least sincere in his promise to look into the oversight of defunding the JACS program and his recognition of the importance of preserving the Japanese American history which he could still afford to learn from."
The U.S. Department of the Interior and U.S. National Park Service, under whose authority the JACS program is administered, were not available for comment during the writing of this article.
Patrick Kelly is a reporter with JAPAN Forward. He currently is living in Tokyo, Japan.