Japan, US Should Share Policy on North Korea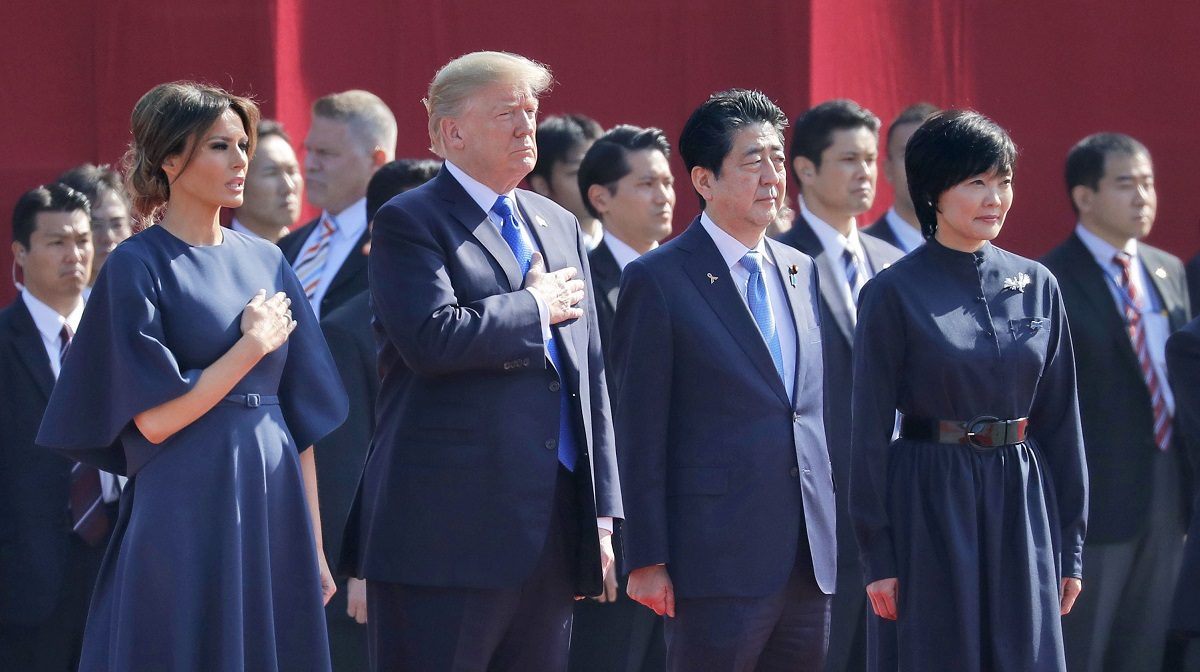 United States President Donald Trump fired Secretary of State Rex Tillerson on March 13. It is difficult to predict how the replacement of the chief diplomat would affect US policy towards North Korea ahead of the first-ever US-North Korea summit expected to take place in May.
Clearly, the change makes it even more important for Japanese Prime Minister Shinzo Abe, who plans to visit the United States in April, to coordinate North Korea policy with Mr. Trump.
President Trump in his first year easily and frequently fired senior administration officials he had initially recruited based on their capabilities. In this sense, Tillerson's dismissal is not so surprising. Traditionally, however, many senior administration officials complete their respective service during the four-year term of the president under whom they serve. It is unusual for a president to replace cabinet members and advisers so frequently; it indicates an unstable administration.
The Tillerson dismissal seems especially unusual. It came just after the President's snap decision to agree to a US-North Korea summit meeting and as the State Department was beginning preparations.
Under the Trump administration, the State Department has been demoralized through substantial spending cuts and restructuring, resulting in personnel outflow and delayed political appointments. The nominee for Assistant Secretary of State for East Asia and the Pacific has yet to receive Senate confirmation, and the post of US ambassador to South Korea is still vacant. The dismissal of Tillerson has added fuel to the chaos and escalated concerns about US diplomacy.
The Trump administration's diplomacy can be viewed as a conflict between the President's philosophy of "America First" and more traditional diplomatic collaboration through organized international organizations. The dismissal of Tillerson impacts the latter form of diplomacy, which is regrettable from the viewpoint of those who hope to see the United States continue to play a role as leader of the democratic world.
Hardliner Pompeo as New State Secretary
Tillerson led the administration to accept Prime Minister Abe's Indo-Pacific strategy and backed up the enhancement of quadrilateral Japan-US-Australia-India cooperation, to which Abe has given weight. In this sense, Japan has lost an important US sympathizer.
However, Mike Pompeo, Central Intelligence Agency director and former congressman, now the newly-nominated Secretary of State, has previously indicated he might support regime change in Pyongyang if diplomatic means fail to lead the Kim Jong-Un regime to dismantle its nuclear program. He is seen as a hardliner against North Korea, as compared to Tillerson, who put more emphasis on dialogue with Pyongyang. In that sense, Pompeo may have good chemistry with Japan on the issue of North Korea policy.
What Japan should do before the US-North Korea summit is to urge the Trump administration to keep pressure on North Korea until Pyongyang takes specific, verifiable denuclearization measures. Impressing the importance of this on the President is the job of Prime Minister Abe, who is planning to hold talks with Trump in May.
It is also important for Japan to prevent North Korea's abduction of Japanese citizens from being shelved amid possible progress on other aspects of US-North Korea relations. Foreign Minister Taro Kono, for his part, should promptly redouble communications with his counterpart, Mr. Pompeo.
Yasushi Tomiyama is senior fellow and planning committee member at the Japan Institute for National Fundamentals. This article was first published under the "Speaking Out" series of the JINF.