Crown Prince at 58: Humble Servant, Keen Researcher…and, Yes, Ultraman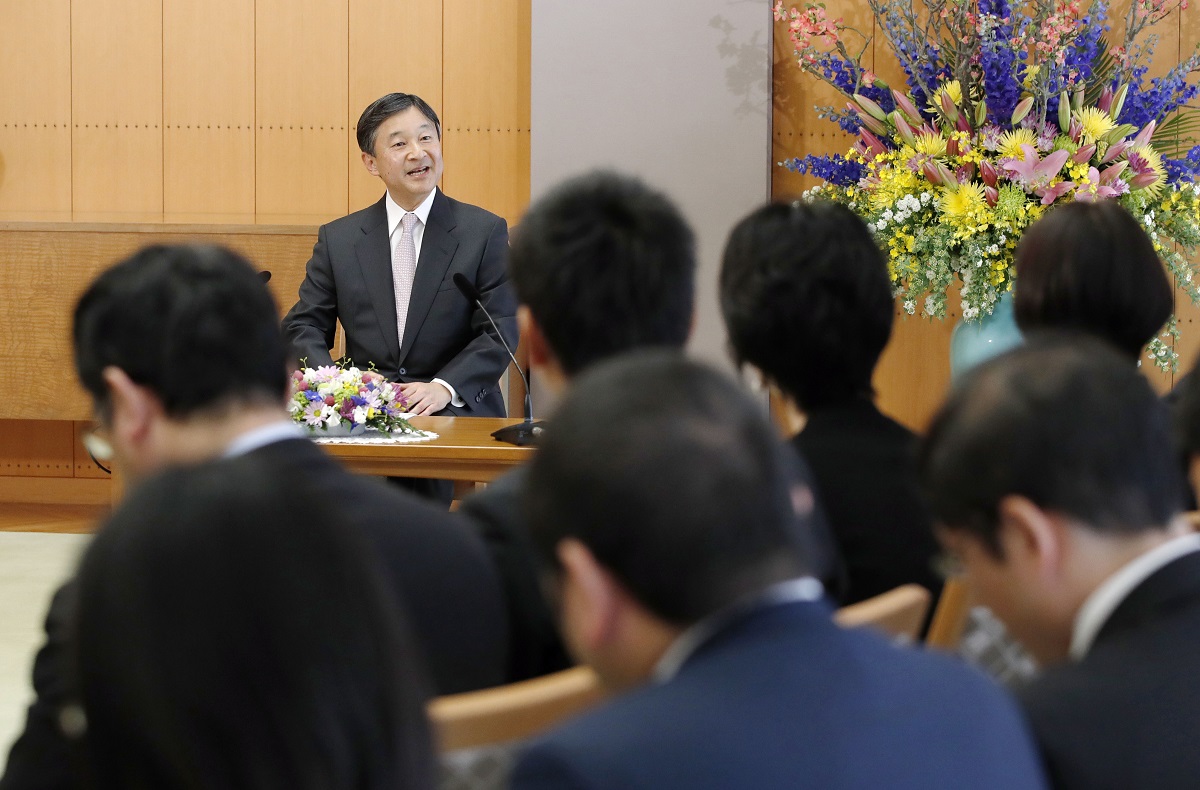 The Crown Prince of Japan will be crowned Emperor in May 2019. What sort of person is he, really? When we asked his acquaintances and people who know him well, there was a unanimous consensus that he is a "humble and sincere" figure, but they also revealed his humorous and friendly side.
Nobutoshi Noman, 58, was a schoolmate of the Crown Prince in his early days at Gakushuin Primary School. He told us that "since a young age, he has been sincerely concerned with his imperial lineage."
Noman remembers a conversation he had with the Prince when they were 20 years old. It was 38 years ago, on February 23, 1980. The Crown Prince, then living in the Imperial Palace, celebrated his 20th birthday and coming of age ceremony in the Emperor's quarters, and received the Grand Cordon of the Supreme Order of the Chrysanthemum from Emperor Showa (Hirohito).
When Noman congratulated the Prince, saying "it must be a great honor," the Prince replied humbly, "I'm not sure whether a young person like me is worth of this award." He insisted that "awards should be given to people who deserve them."
Noman stressed to us that "this is the extent to which he desired to work for the sake of the citizens as Crown Prince." The former classmate added: "I think that face of him has been showing as we get closer to the coronation."
Amid the Prince's busy schedule of official duties, he has continued to practice the viola, pursue mountain climbing, and engage in historical research.
Oda Sakae, 76, former director of waterways at Japan's Ministry of Construction, has worked alongside the Crown Prince in studying problems surrounding "water," which has been the Prince's lifework thus far. He revealed to us that the Prince shows a humorous side and has been known to lighten up during lectures and at dinner parties.
"He once broke the ice by telling his audience about an episode where he left the water running while brushing his teeth and was scolded by Crown Princess Aiko," said Oda. During his lectures, he refers to popular culture, like the manga series Thermae Romae and the hit song "Gods of the Toilet." Oda was surprised that "he stays on top of the interests of youth and keeps a broad viewpoint."
One of his school friends told us about being interrupted by his raucous children while on the phone with the Crown Prince. The Prince suggested, "Tell them that you're on the phone with Ultraman," and had him hand the phone over. The school friend said, "His Imperial Highness did his best Ultraman impression over the phone and talked with my children."
While visiting Denmark last June, the Prince was asked for a "selfie" by a local man while walking along the canal, and happily obliged.
(Click here to read the original article in Japanese.)