Asadora: Shizuko Kasagi, NHK's Boogie Woogie (2023) and the Fabrication of Japanese Popular Culture
NHK's new asadora features jazz singer/actress Shizuko Kasagi (Shuri Mizutani) and songwriter Ryōichi Hattori (Tsuyoshi Kusanagi). Now here's the backstory.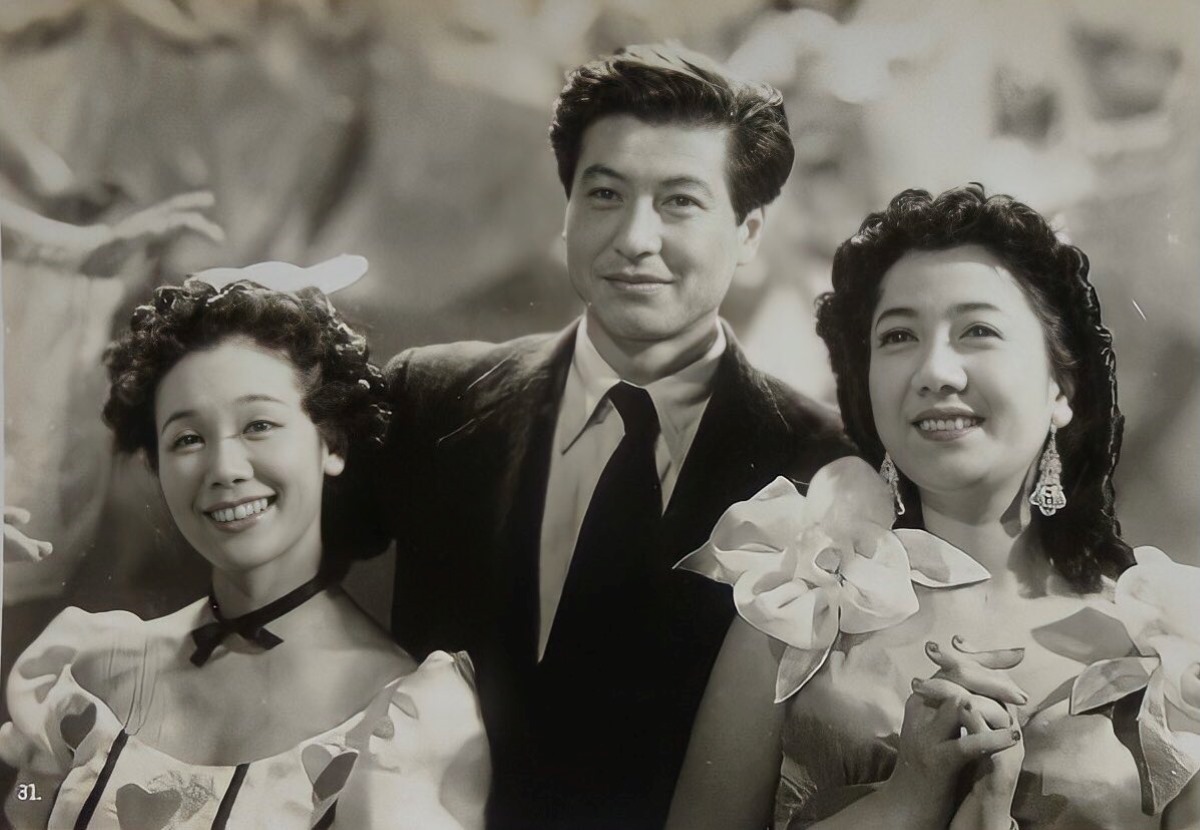 In October 2023, NHK releases Boogie Woogie, a new asadora (morning serialized drama) based on the life of the pre- and post-war jazz singer and actress Shizuko Kasagi (1914-1985). This series has been an important vehicle for educating a general television audience on the lives of relatively unknown Meiji, Taisho, and Shōwa-era female pioneers for over six decades.
The fictionalized story of Kasagi's life is expected to attract a domestic audience of over ten million. It is directed by Shin Adachi and features music by Takayuki Hattori, the grandson of Ryōichi Hattori (1907-1993). Ryōichi Hattori was the singer's principal mentor and songwriter.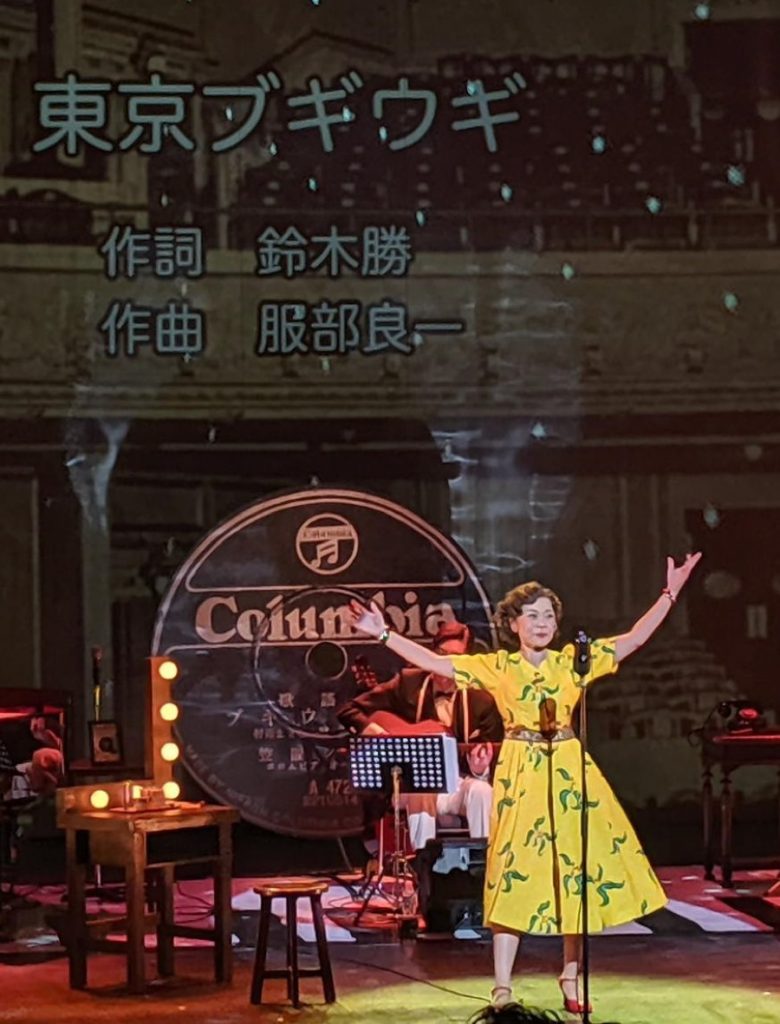 High-Energy Performances
Kasagi is renowned in Japanese popular culture history for her energetic performances of jazz-influenced "boogie-woogie" songs composed by the elder Hattori. These songs are legendary for "cheering up" the Japanese population in the devastation of the immediate post-war years. She is played in the drama by popular actress Shuri Mizutani.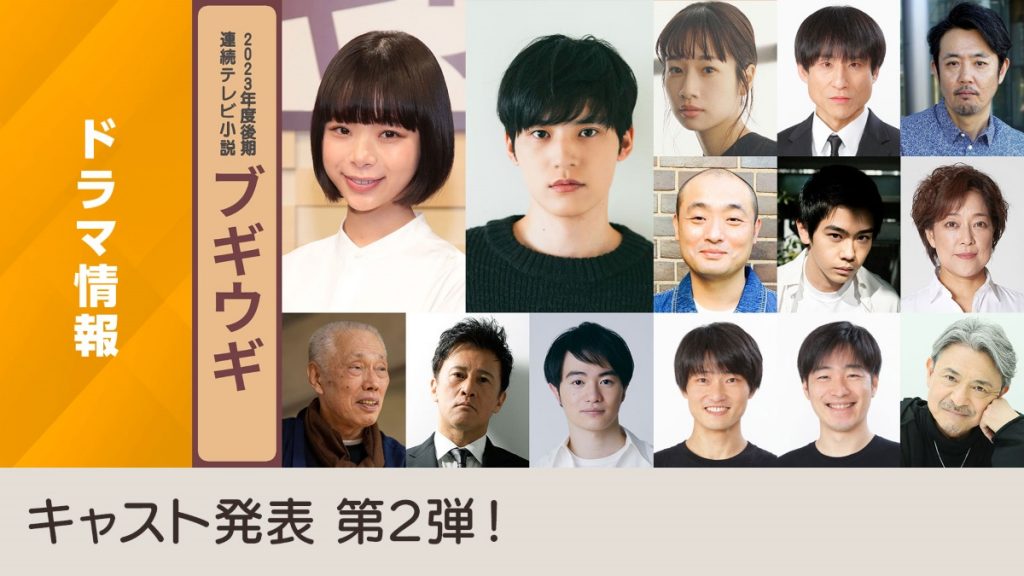 Today only Kasagi's most famous song "Tokyo Boogie Woogie" is familiar to those under retirement age. Even so, its familiarity is largely through cover versions. By contrast, her life and career are well-known to most of those from the immediate postwar dankai (baby boom) generation.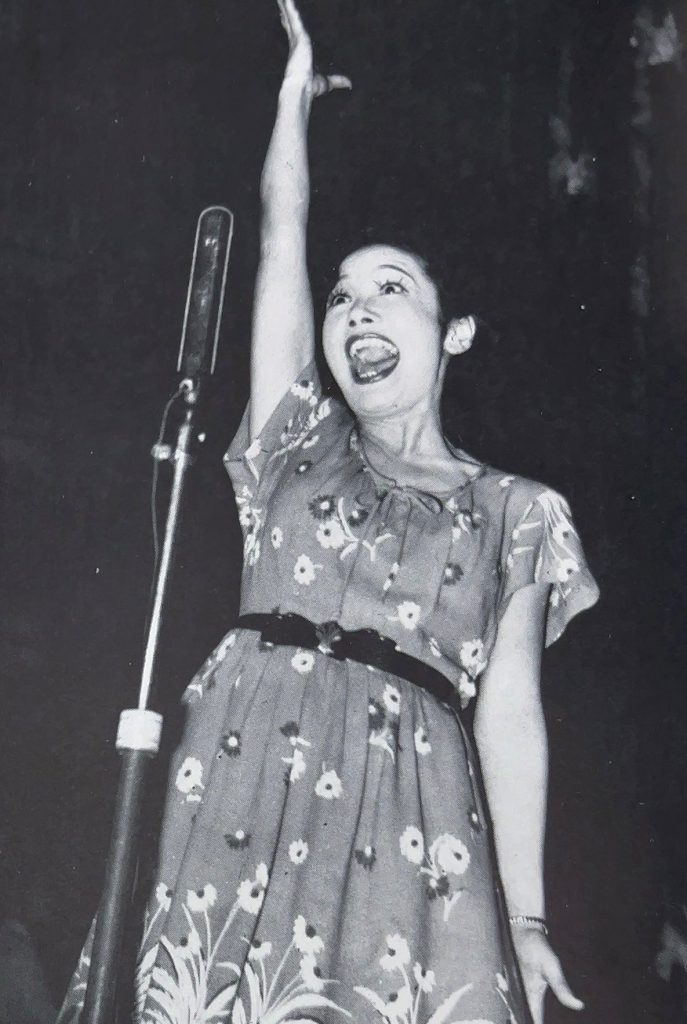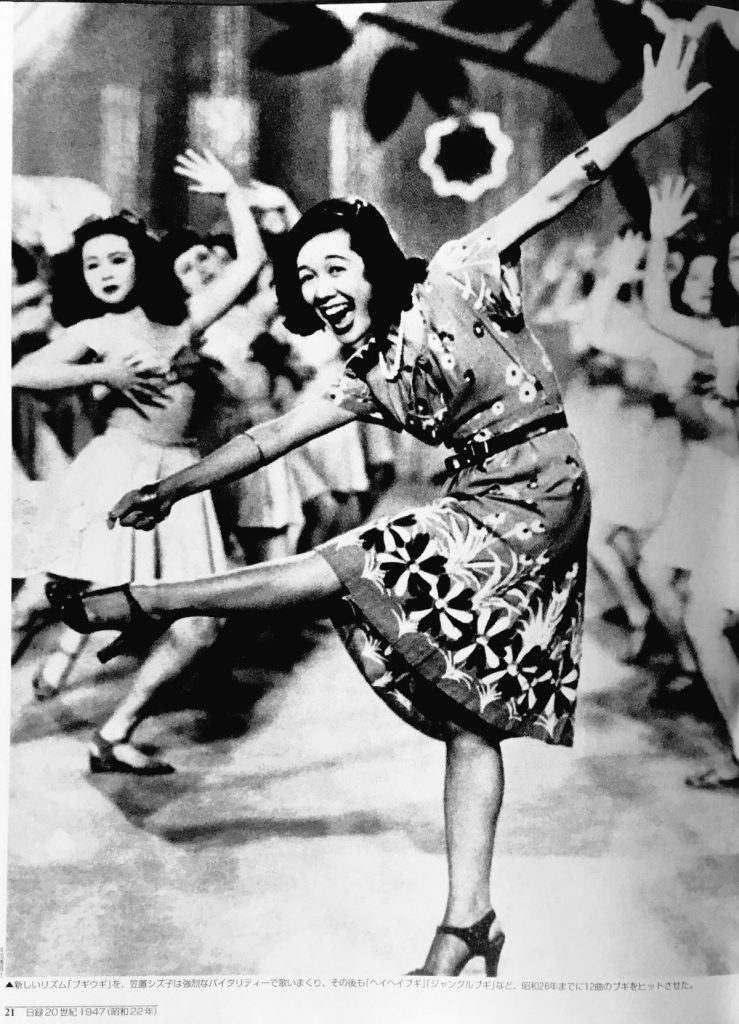 Why 'Asadora'?
This postwar generation was also the core audience for the asadora in its 1960s and 1970s heyday. In these first two decades, asadora acquired considerable pop culture prominence. It stimulated breakfast-time family gatherings around millions of television sets nationwide.
Asadora narratives have generally been set in the early- or mid-Shōwa era. They typically see the heroine moving from a rural town to either Tokyo or Osaka to pursue a dream. This is often against the backdrop of war and occupation. In most cases, this dream is achieved while still preserving the protagonist's loyalty to the furusato (hometown) values of kindness, modesty, self-sacrifice, and filial piety.
In recent asadora, the lead character is usually a young woman from a difficult background who, inspired by seminal events as well as fateful encounters with mentors, chooses a difficult career path. This template is likely to be adopted by Boogie Woogie. Additionally, the drama is certain to showcase the singer's perseverance and patience. These characteristics feature when confronting the challenges of the war as well as anachronistic ideas about women's place and behavior.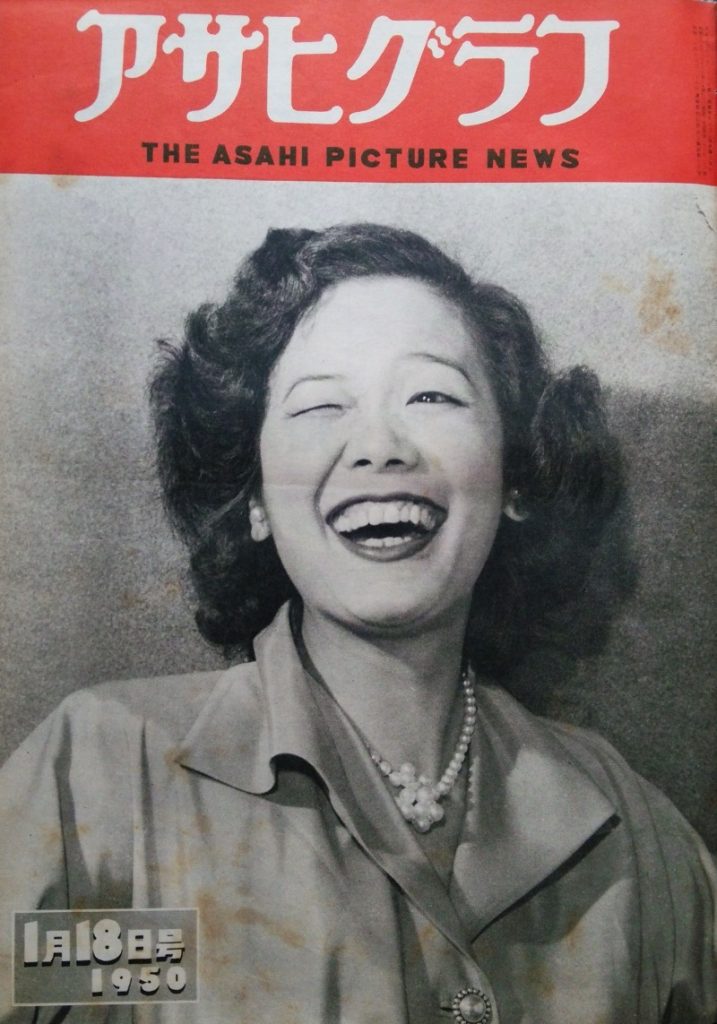 Who Was Kasagi?
Born Shizuko Kamei in August 1914 in rural Kagawa, Shikoku, Kasagi was the illegitimate daughter of the seventeen-year-old heir to a landowning family. She would be adopted at birth by a friend of her mother and lovingly raised in a family that owned a public bathhouse in south Osaka. A keen dancer and singer, Kasagi became a member of the Osaka Shōchiku Shōjo Kagekidan (OSK). That was the more downscale Osakan rival to the Takarazuka girls dancing and entertainment troupe.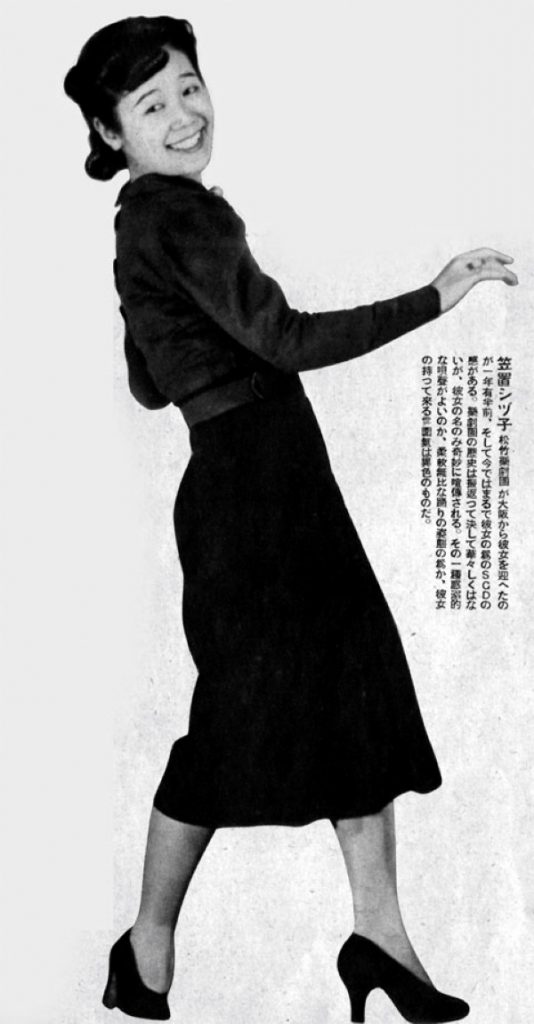 In April 1938, she got her big break when she was selected by OSK to join the Shōchiku Gakugekidan (SGD). This was a new experimental male-female variety theater troupe based in Tokyo. It was there that Kasagi met the up-and-coming composer Ryōichi Hattori (played in the asadora by ex-SMAP personality Tsuyoshi Kusanagi).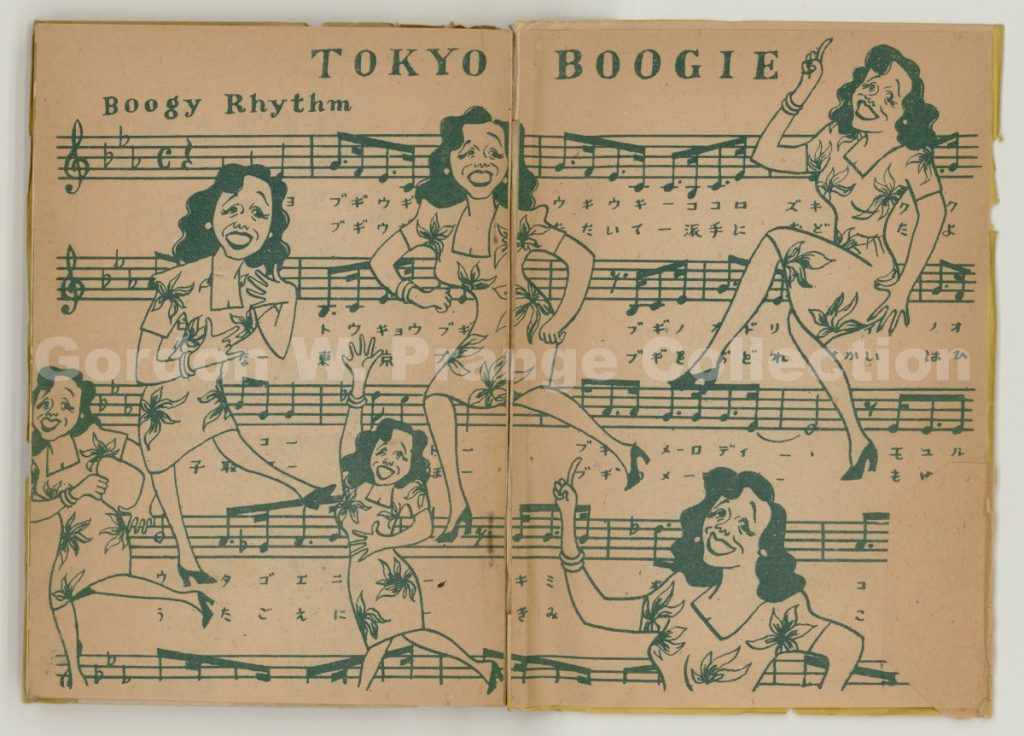 Hattori soon noticed the diminutive Kasagi's powerful voice and untamed dancing style. Within months, he concluded that among Japanese vocalists, the Kansai-accented singer was best equipped to be a vehicle in his dream of creating a Japanese version of the new African-American swing jazz style.
A Unique Style Perseveres
Inspired by his new muse, Hattori composed "Rappa to Musume" (Trumpet and a Girl) for Kasagi. He then encouraged her use of scat-style singing for the first time in Japanese music history. The 1939 record, regarded by enthusiasts as the best jazz recording of the pre-war era, led the media to proclaim Kasagi the "Queen of Swing."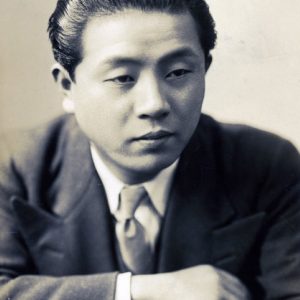 In the next two years, she would have numerous additional jazz-styled hits composed by Hattori. By 1940, however, the political situation threatened to derail the trajectory of both of their careers. Indeed, Kasagi was effectively banned from both dancing and singing jazz music by local authorities.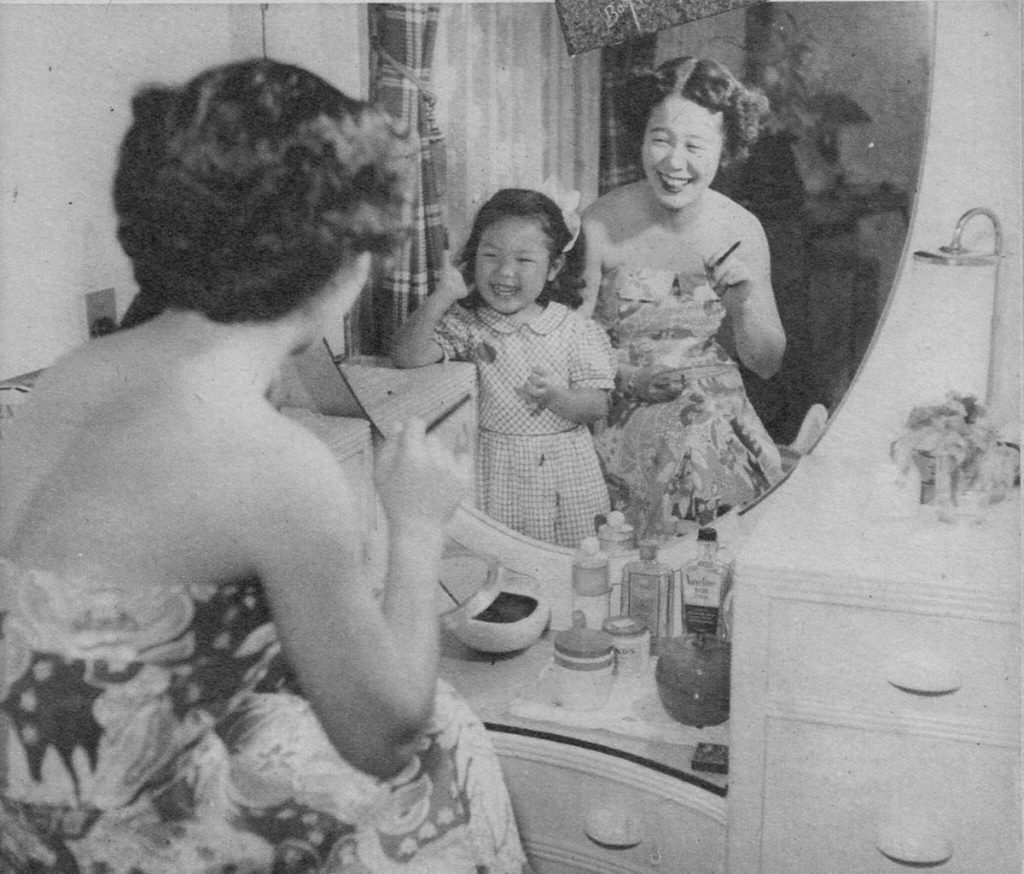 Like Hattori, Kasagi would hunker down during the war years. Reluctantly, she sang patriotic or Japanese folk songs for workers in factories while biding her time. Meanwhile, her brother died in the war.
The one bright spot in this period of her life was an unexpected relationship with a fan. He was Waseda University student Eisuke Yoshimoto. Nine years her junior, Yoshimoto was the oldest son of Sei Yoshimoto, the widowed wife of the founder of the Osaka-based Yoshimoto Kōgyō entertainment agency. Not surprisingly, the highly unconventional relationship was opposed by Yoshimoto's powerful mother. But in 1945, as a result of both of them losing their accommodation in the Tokyo firebombing, the couple began to live together.
The Advent of 'Tokyo Boogie'
Despite the many hardships of 1945-46, Kasagi would later call her short time with her lover as the happiest time of her life. And in October 1946, with her career beginning to revive, she became pregnant. The couple's happiness would be cruelly curtailed, however. Eisuke became seriously ill with tuberculosis, dying just weeks before the birth of their daughter Eiko.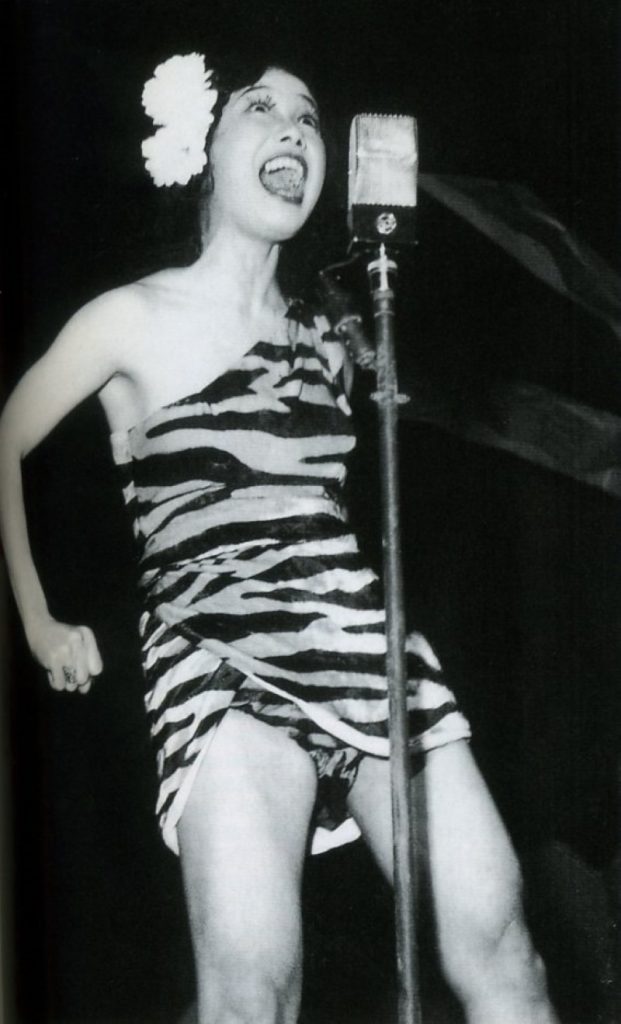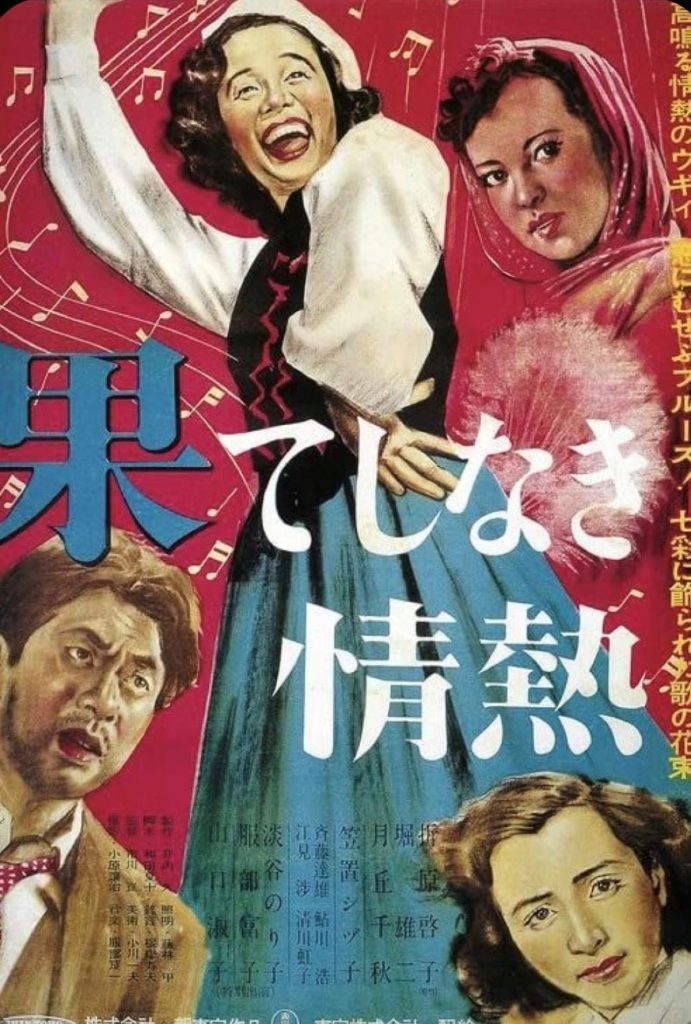 Not surprisingly the depressed entertainer considered retiring from show business. Fortunately for Japanese music history, she was encouraged by Hattori to continue her career. And in a dramatic meeting that is sure to be a key moment in the asadora, Hattori presented the singer with "Tokyo Boogie," a song written explicitly for her.
An Inspiration to Ordinary Women
Recorded in January 1948, the up-tempo optimistic song became an immediate hit. Simultaneously, Kasagi became arguably the most widely recognized singer in the country. Furthermore, with her energetic performances striking a chord, she would come to be seen by many women as someone who could understand the privations and precariousness of the immediate Occupation years.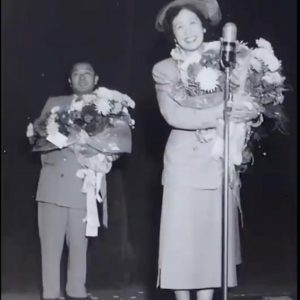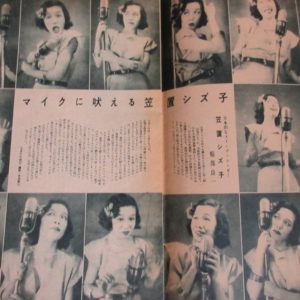 Among her most loyal admirers during this period was Tokyo's large community of so-called panpan sex workers. Having seen Kasagi perform while pregnant, they saw the singer as the voice of female emotional resilience and perseverance.
Kasagi's success also solidified Hattori's status as Japan's premier post-war composer. During 1948-50, he worked tirelessly to provide his muse with an outpouring of jazz-infused compositions. In combination with her vocal delivery and vibrant dance style, these perfectly matched the country's mood. Furthermore, this included "Jungle Boogie" which she performed to great acclaim in Akira Kurosawa's 1948 movie Yoidore Tenshi (Drunken Angel).
Recasting Herself With the Times
As might be expected, Kasagi and Hattori's musical and performance template attracted imitators. The most talented of these, child star Misora Hibari, would in fact become something of a rival to her mentor. And by 1952, Kasagi would also find herself increasingly eclipsed by Hibari. Her response to this decline in popularity was to reinvent herself. First and foremost, however, she became a comedic actress appearing in several movies alongside the country's comedy giant Enoken (Ken'ichi Enomoto).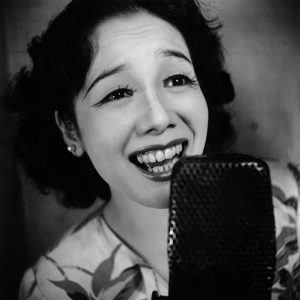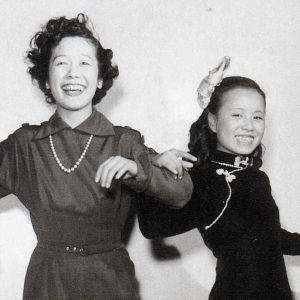 In the mid-1950s, Kasagi was now in her forties and no longer the lithe dancer of a decade earlier. She essentially retired from performance, concentrating on movies and TV shows while raising her daughter. Although her roles became increasingly small, she was able to boost her flagging career in the 1970s when she was handed the role of a judge on a popular TV singing show.
Introducing Next Generations
By the time of her death from breast cancer in 1985, Kasagi's career as a singer was largely unknown to those born in the 1950s and 1960s. Recent years, however, have seen a flurry of CD compilations as well as successful stage musicals. These have been based on her life and her relationship with Hattori.
Indeed, it is safe to say that both Kasagi and Hattori's transcendent post-war success are now well-enshrined in Japanese popular culture. They will be further burnished, moreover, by the asadora.
Given the nature of the content and style of past asadora, there is good reason to believe that Boogie Woogie will not only be about how Shizuko Kasagi was the Queen of Boogie Woogie and cheerleader for postwar Japan. It will also be the story of how post-war Japan, and especially its female half was able to reimagine and rebuild itself so successfully.
RELATED:
Author: Michael Furmanovsky
Michael Furmanovsky is a professor at Ryukoku University and a scholar of Japanese pre- and post-war popular music, film, and fashion.