[Asia's Next Page] Missing a Common Synergy: The India-Japan Divide on Ukraine
India has been one of the few major states to abstain from a vote to condemn Russia in the UN, and also bought Russian oil at a discounted price.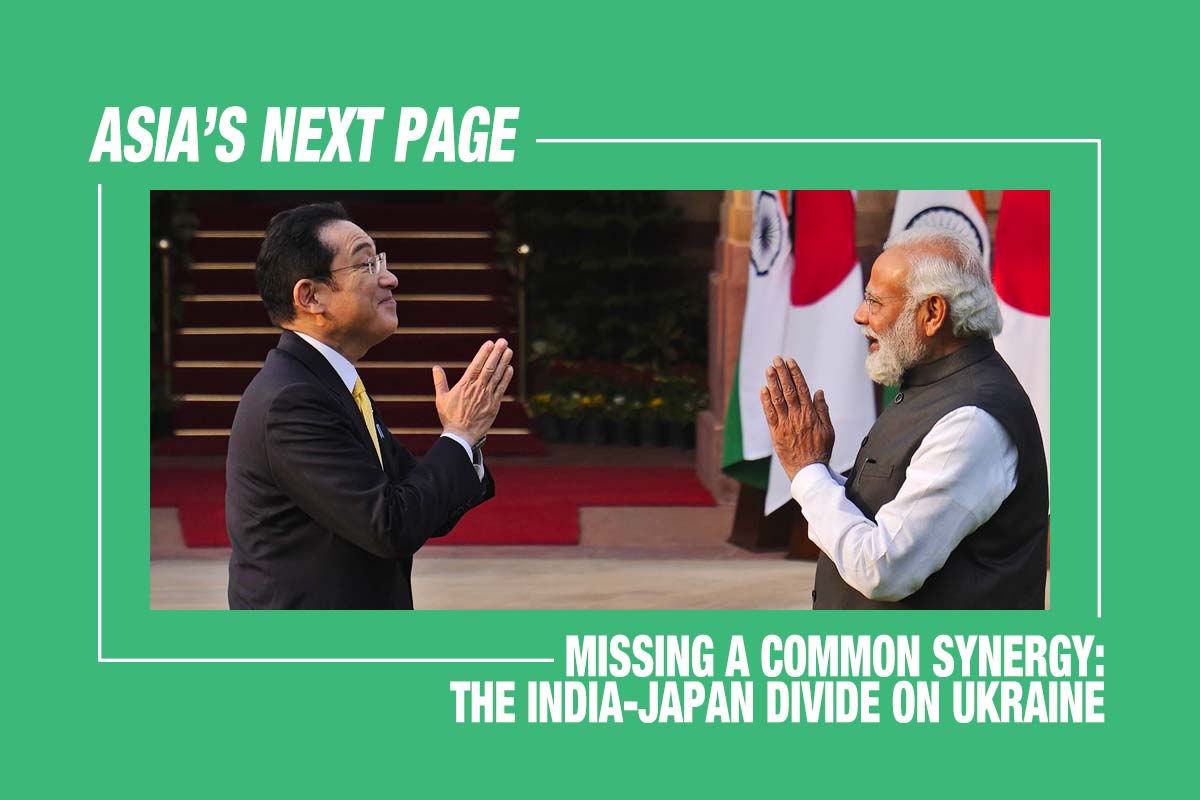 In April 2022, the successful bilateral of New Delhi and Tokyo witnessed the emergence of a disagreement between the partners. Japan sought permission to land a C-2 transport plane of the Air Self-Defense Force (ASDF) to pick up humanitarian supplies from Mumbai for Ukrainian refugees in Poland and Romania. India denied this request.
Keeping in mind the sensitivities attached to Japan's ASDF, India approved only Japan's use of a commercial plane to collect the provisions. This forced Japan to redraw its plans to omit India. A Japanese government official claimed that although India had agreed to allow the transport plane in an earlier working level interaction between the two states, it thereafter withdrew consent rather suddenly.
The incident has raised several questions about the voracity of the India-Japan partnership, and how far the ongoing conflict between Russia and Ukraine is impacting synergy between the two Asian states. Amidst such developments, how can the India and Japan partnership balance the impact of the Ukraine-Russia conflict?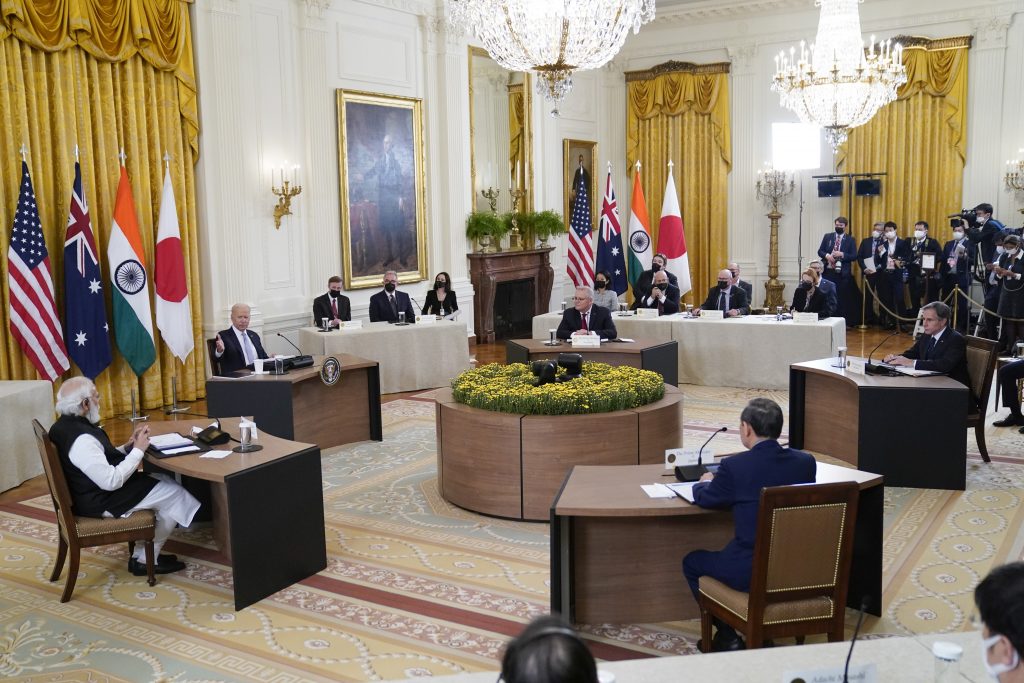 Maiden Challenge of Differing Interests and Opinions
India and Japan have, over the past decade, significantly bolstered bilateral relations and established a conflict-free, defining partnership in the Indo-Pacific region. Their "Special Strategic and Global Partnership"reflects not only their robust and strategically-driven relationship, but also their synergy when it comes to regional outlooks.
Both countries are strong proponents of a free, open and rules-based Indo-Pacific order. And they are fellow members of the Quadrilateral Security Dialogue (Quad), alongside the United States and Australia, that has emerged as a central regional mechanism.
Despite this, both states have significantly differing postures when it comes to Russia's military action in Ukraine. Japan has followed its security ally the United States, and close security partner Australia, in swiftly speaking out against the invasion. It has joined international economic sanctions against Russia, aided and accepted Ukrainian refugees.
On the other hand, India has stood apart from its Quad partner states and become one of the few major states to adhere to a neutral stance on the issue. New Delhi abstained from a vote to condemn Russia in the United Nations (UN) and also bought Russian oil at a discounted price.
Although both countries have come together in urging a peaceful resolution to the dispute, their differences have threatened to create a divide between them. Especially as ties have historically remained largely disagreement-free on issues relating to authoritarian powers.
Under such circumstances, Japanese Prime Minister Fumio Kishida's March 2022 state visit to Delhi attempted to rally Modi in taking a harder position vis-à-vis Russia. The efforts were ultimately unsuccessful.
There was an unobtrusive change in Modi's consent to join Kishida in surveying the broader complications of the Ukraine struggle in the Indo-Pacific. Up to that point, the Indian Prime Minister had generally excused that the effects would have ripple effects elsewhere. Besides, the two leaders were noted to be in total agreement that any endeavors to change the status quo by force would incur serious consequences.
However, the overall split between them was clear with their separate remarks toward the finish of the Summit. Kishida was vocal in speaking against Russia with regards to its aggressive utilization of power. Modi maintained a neutral stand and did not specifically mention Ukraine.
Moreover, the final statement excluded references to Russia with respect to the Ukraine War.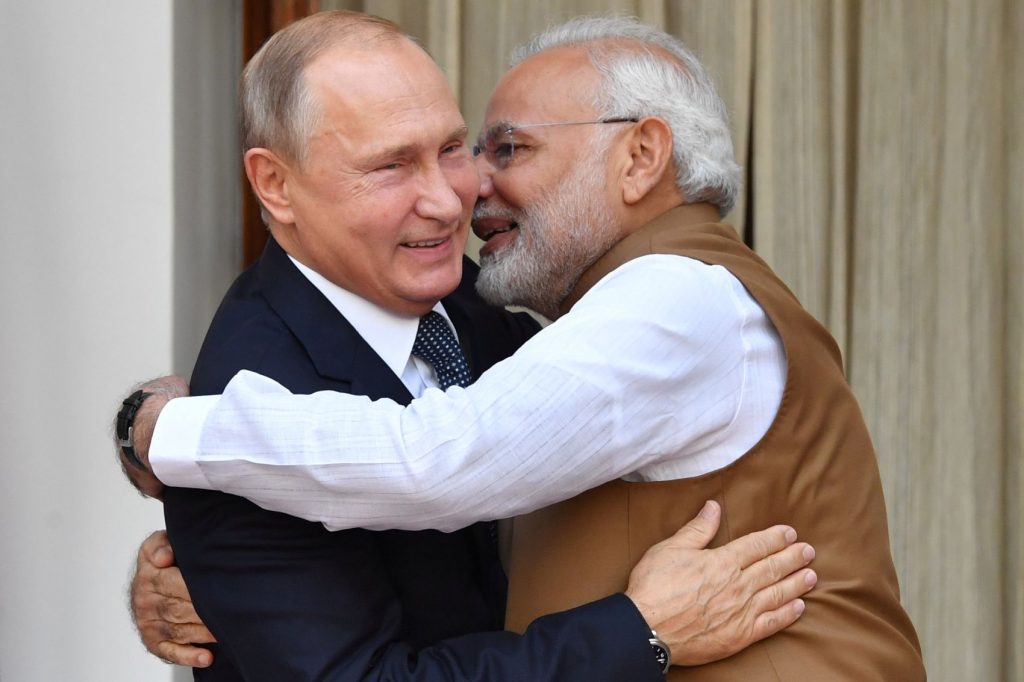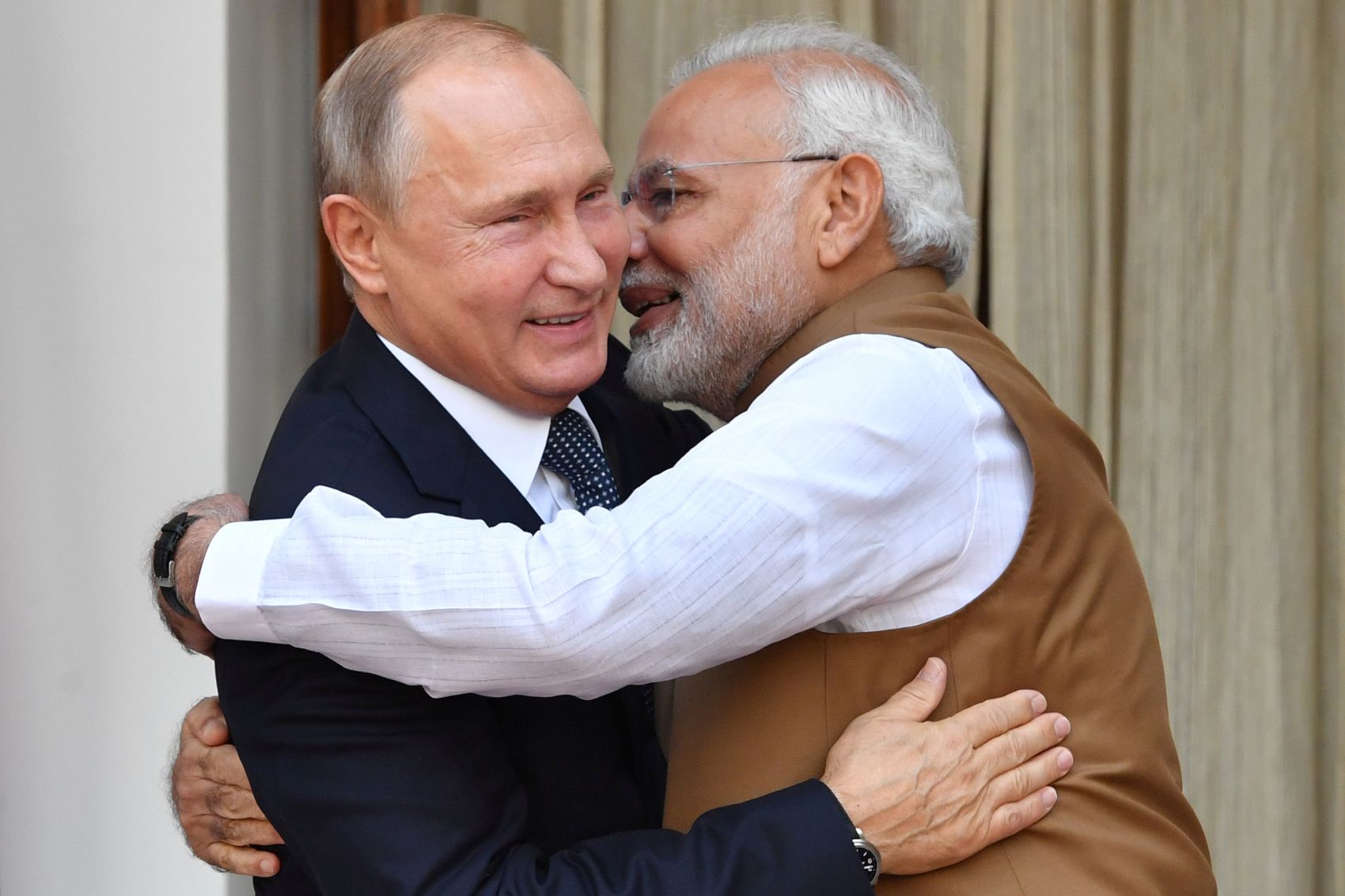 A Strategic Divide
The differences in the postures of both countries may be attributed to their markedly different dynamics with Russia. For India, Russia has been a long-standing and (trusted) defense partner and a supplier of critical military equipment.
In contrast, Japan has long shared a tense relationship with Russia, especially due to their territorial dispute over the Northern territories. Although there were attempts at negotiating a peace treaty in recent years, these were stilted at best despite Japan's policy of tireless engagement.
In India there was some surprise over Japan's tough stance over Ukraine, considering that it was attempting to reach a settlement on the Northern territories dispute and a long-lasting peace agreement with Russia. However, Kishida, who had been in office for mere months when the crisis broke, made a calculated decision to shift his Russia policy. He stood firmly with the US and other Western allies, undeterred by Russia's decision to end the peace agreement negotiations.
Notably, Kishida wanted to ensure that the international community would support Japan in the event of an escalation of tensions in the South China Sea or Taiwan Strait. Japan needed to render the support it would expect from the international community in such events, and defend democratic values.
Interestingly, despite a similar impetus – in this case the India-China border dispute – New Delhi has not been inclined to take a position similar to Tokyo's. For India, its dependence on Russia has forced it to stand apart from its Quad partners.
New Delhi's actions have at times been perceived as weakening the Quad group and raised criticism that India may not be able to garner support, should it face belligerence from China.
Nonetheless, an assertion that Japan and India have a strategic division due to the Ukraine conflict is not well placed. Ultimately, partners also do not have to agree on everything.
Despite the differing opinions on Ukraine, Kishida's visit saw general progress in India-Japan ties as various new agreements over investment and cooperation were discussed. A Japanese investment of five trillion JPY ($ USD) for India over five years was one of the most noteworthy outcomes.
Besides, Japan would rather not lose India's critical partnership in the Indo-Pacific over Delhi's stand on Russia. And neither would the United States. Like Kishida, President Joe Biden has endeavored to alter India's perspective through rehashed calls to stand beside democratic partners, and along these lines has additionally communicated dissatisfaction over Modi's unfaltering position.
However, as a result of India's strategic significance, the two nations intended to offer a substitute for India's dependence on Russia so New Delhi could lessen ties with Moscow, rather than let India's Ukraine stance adversely impact their relationship.
The United States has proposed to assist India in enhancing its energy supply sector so it can reduce Russian oil purchases. And Japan is thinking about fostering weapons trade with Delhi. Amidst such maneuvering, it appears that India's Quad partners are willing to comprehend Delhi's Ukraine stand in a softer light and to prioritize their solid alignment in the Indo-Pacific against China.
India likewise perceives the worth of the Quad for its own security needs and Modi is said to have spoken to Kishida vis-à-vis the boundary circumstance with China, especially the deadlock at Ladakh, during their Summit.
However, the US and Japan are not the only countries recognising that the Ukraine issue presents an opening for strengthening ties with India. Following Kishida's visit in March there has been a string of foreign ministers visiting New Delhi to explore avenues for cooperation that would bring India closer and reduce its dependency on Russia. In fact, the invasion has paradoxically increased India's strategic importance and created various opportunities for the country to be courted by the Quad members and others.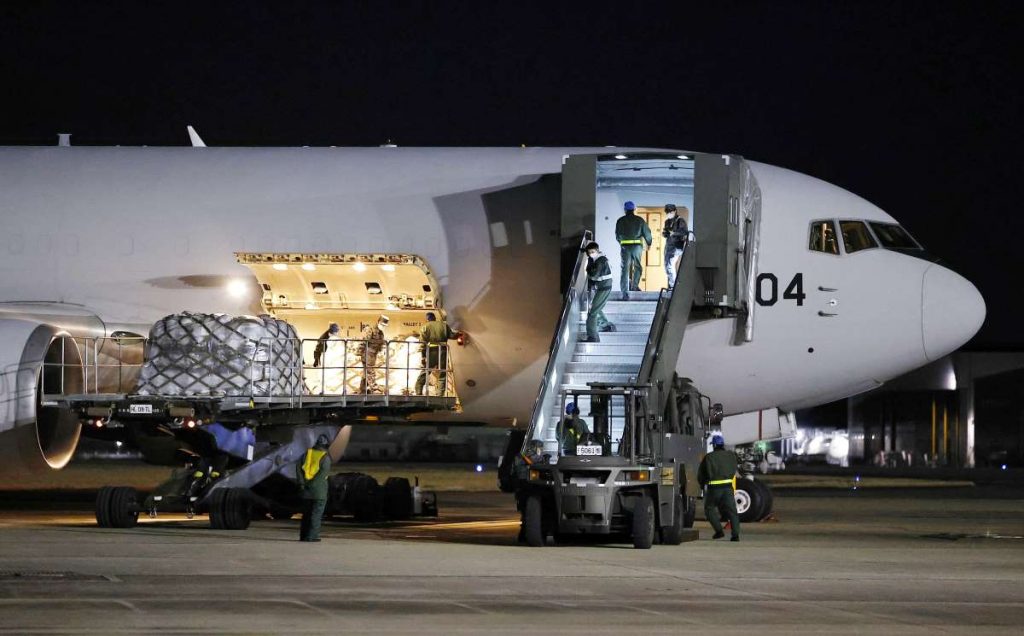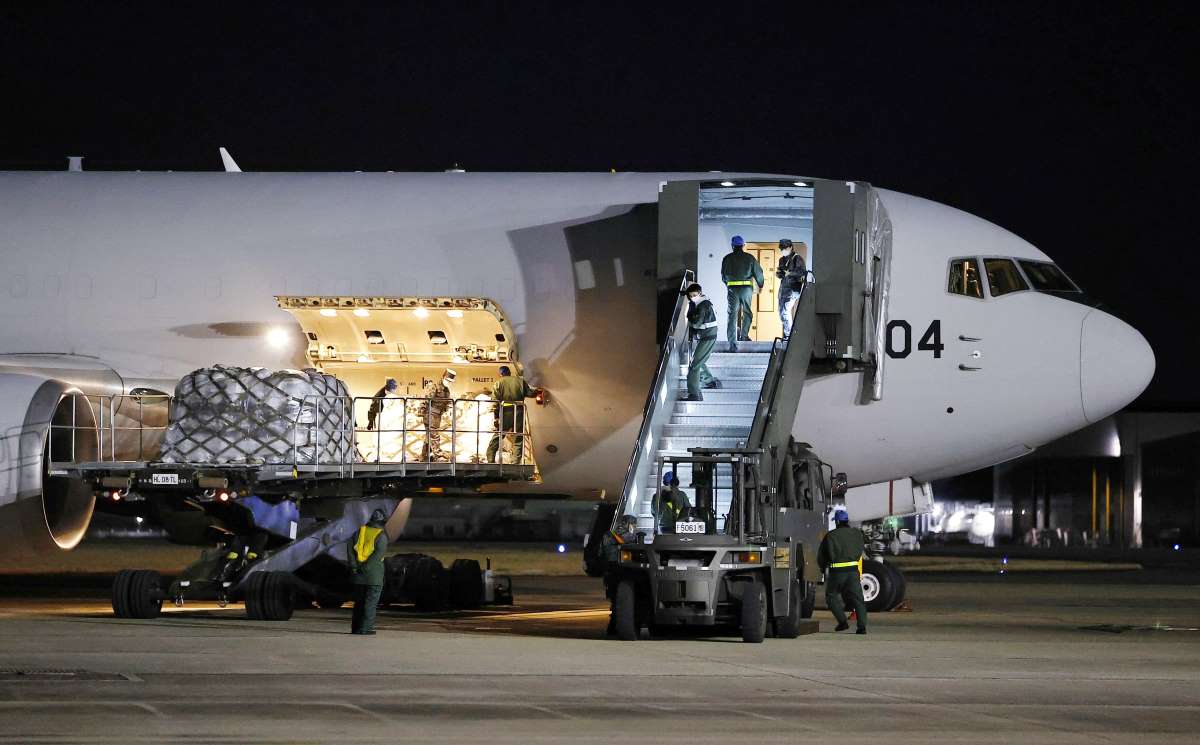 Delicate Maneuvering Ahead
The incident of Japan's request to land SDF planes to pick up humanitarian goods for transport to Poland and Romania, and India's denial of the same, marks a significant hiccup in an otherwise smooth-sailing partnership.
Japan claimed prior consent from New Delhi "at a working level" was abruptly withdrawn. The Indian Ministry of External Affairs said it allowed commercial planes only to carry aid, and had given permission for SDF aircraft to overfly India but not land. India's reasoning was that its refusal of an SDF plane's landing was because it would entail security issues.
Shortly after the incident occurred, the Kishida government was accused of failing to take into consideration the strong possibility that India would deny permission for military planes to land in the country while on missions to support Ukraine, considering New Delhi's neutrality. Moving forward, there is a possibility of the Japanese government proceeding more cautiously in its interactions with India on the Russia-Ukraine matter.
Tokyo was thus far trusting that India's expression of concern over the humanitarian situation in Ukraine meant that its assent to participate in aid missions was a given. India's refusal, in turn, may then be considered further proof that India is still not willing to cooperate over issues in Ukraine that pressure Russia.
However, at the same time, India has been sending planes with aid (including medicines and medical equipment) to neighboring countries at the request of Ukraine. Better communication between Japan and India at both working and high levels can help overcome such incidents in the future.
Ultimately however, the incident points to the fact that despite efforts of both India and its Quad partners to ensure that the Russia-Ukraine issue does not become a factor of divide within the Quad, there are differences in outlook among the group. Unless India somewhat shifts its position and declares support for Ukraine against Russia's authoritarianism – which seems highly unlikely – these issues are bound to occur.
Now, the challenge for the India-Japan bilateral and the Quad grouping is to work together despite their differences and effectively promote peace in the region. This will require continued exchanges, clear communication, skilful diplomacy and unwavering political will from all four partner states with a dedicated focus on building trust.


RELATED:
Author: Jagannath Panda
Find Dr. Panda's column [Asia's Next Page] on JAPAN Forward at this link.