EDITORIAL | India is the Loophole in the Net of Sanctions Tightening Around Russia
The involvement of India is vital if we are to deter a China bent on emulating Russia by using force to change the status quo in the East China Sea and South China Sea.
In his recent online meeting with Indian Prime Minister Narendra Modi, United States President Joe Biden is reported to have repeatedly urged India to stand with other democracies as they seek to respond to the invasion of Ukraine by putting increasing pressure on Russia.
India's stance of avoiding direct condemnation of Moscow ー and its reluctance to join sanctions against Russia ー have attracted much attention, and elicited expressions of dissatisfaction and disappointment from the United States.
India is the world's largest democracy and boasts a thriving economy, comparable in size to those of the United Kingdom, Germany, and France. The hope has been that Delhi would display a commensurate awareness of the influence it can exert for the sake of global peace and security.
Russia's invasion of Ukraine has already created many victims and continues to endanger the lives of even more of that country's citizens. India should not delay any longer in clarifying its opposition to Russia's actions.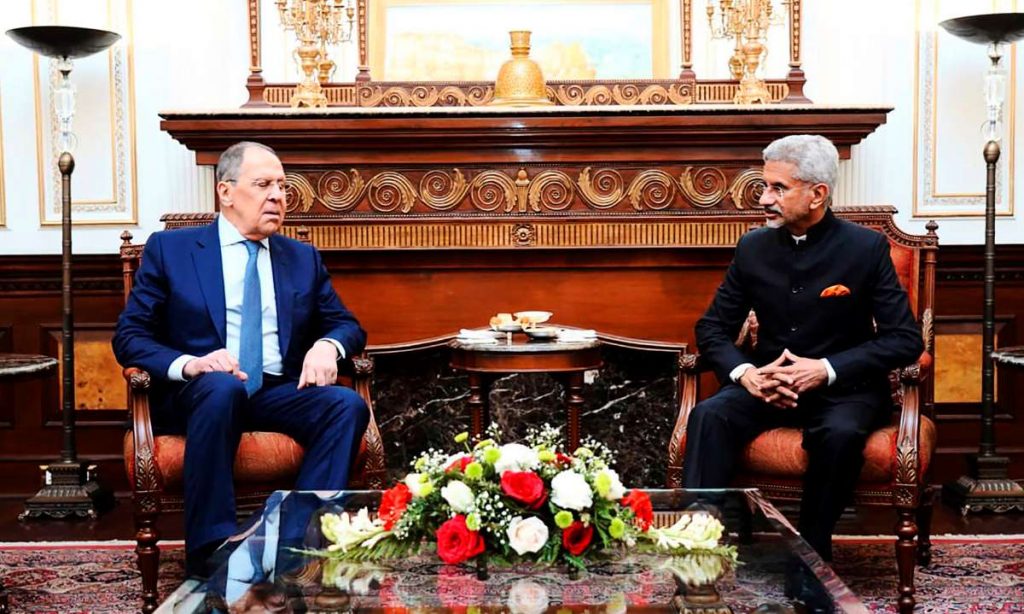 Up to now Delhi has sought to portray itself as neutral in the conflict. For example, it abstained during the United Nations February 25 Security Council and March 2 General Assembly votes on resolutions condemning Russia.
Instead, there are reports that India has increased its purchases of Russian oil after Moscow offered to sell the oil to India at a discount. Such loopholes in the net of sanctions tightening around Russia should not be allowed.
During their summit meeting, Biden reportedly told Modi that increasing purchases of Russian oil are "not in India's interest." He also promised that the United States would "assist in diversifying" India's energy procurement.
During the East-West Cold War, although India overtly adopted a non-aligned stance by refusing to join either camp and claiming it sought to balance off the two sides, it was actually highly dependent on the former USSR for its arms procurement and other needs.
RELATED: India Must Break Free from its 'Non-Aligned' Mindset
Nonetheless, India today has joined Japan, the United States, and other Western nations in calling for a free and open Indo-Pacific. And it is eager to be regarded as a reliable partner that shares with them universal values, such as freedom and democracy.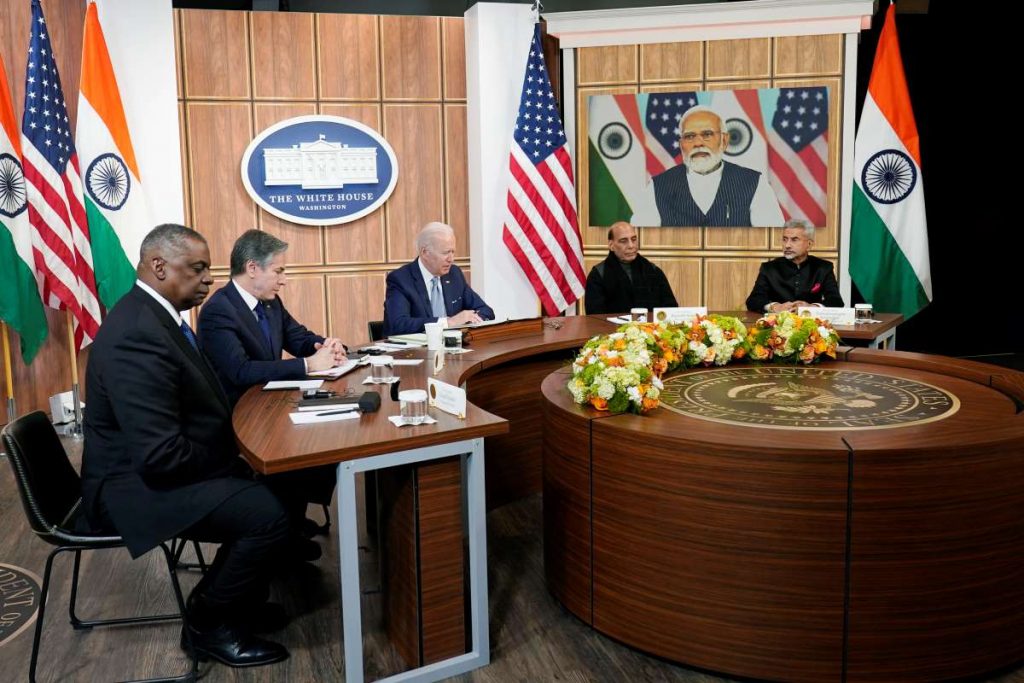 President Biden also announced during the online summit that he intends to visit Japan during the latter part of May. That will provide an opportunity for a Quad summit of the leaders of Japan, the United States, Australia, and India in Japan.
It is important that Japan and the United States take the lead at the meeting, and that India joins them in sending a strong message to Russia in the name of the Quad as a whole.
At the same time, the Quad members must not forget the existence of China. As fellow Asian democracies resisting autocratic China, Japan and India should further strengthen their collaboration.
The involvement of India is vital if we are to deter a China bent on emulating Russia by using force to change the status quo in the East China Sea and South China Sea.


RELATED:
(Read the editorial in Japanese at this link.)


Author: Editorial Board, The Sankei Shimbun