Awata Shrine in Kyoto adopts a whimsical and winsome measure to prevent COVID spread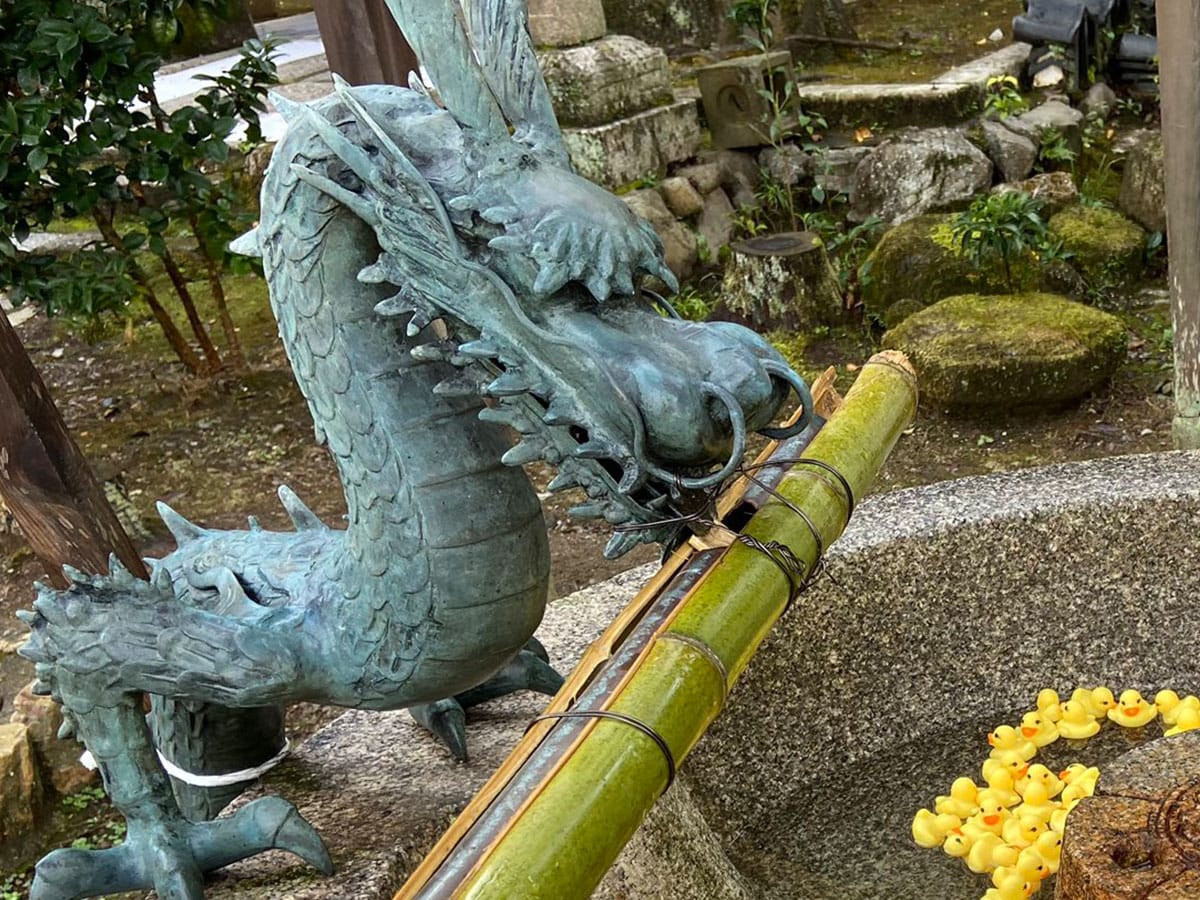 "Atypical" is typical during the days of the COVID-19 pandemic. Like every country, Japan is growing accustomed to peculiar policies and awkward workarounds as commerce and everyday activities carry on as best as possible. Fortunately, transmission remains limited throughout the island nation, perhaps owing to genetic differences or historical pathogen exposure.
Nevertheless, preventive measures will undoubtedly remain in place for the foreseeable future as infections seem primed to increase throughout the winter. Indeed, businesses and authorities have been notably innovative. Anime-inspired copper non-contact hooks are helping residents avoid touching surfaces while robot avatars are standing-in for students during graduation ceremonies.
The entertainment industry has also made some notable adjustments. Haunted houses are operating as drive-throughs to keep customers at a safe distance, and amusement parks are observing "no screaming" rules on silent roller coasters. Even Tokyo governor Yuriko Koike has made the scene; Twitter user Mose (@motulo) created a 3D game wherein the protagonist politician uses her in-game powers to break-up unhygienic public gatherings.
Awata Shrine
Awata shrine (@awata_shrine) in the Higashiyama ward of Kyoto has also been forced to adapt. The historical hill-top shrine was built before 794, the year in which Kyoto began its stint as the capital of Japan. During the Edo period, it marked the beginning of the Tokai-do road, a major centrally-administered route connecting Kyoto and Edo, modern-day Tokyo.
The rest of the article can be viewed on our partner's website, grape Japan at "Awata Shrine in Kyoto adopts a whimsical and winsome measure to prevent COVID spread."