BASEBALL | Ikuya Iwasaki Powers Sendai Ikuei Past Shimonoseki in Koshien Final
The Miyagi Prefecture school is the first from Tohoku to win the prestigious tournament.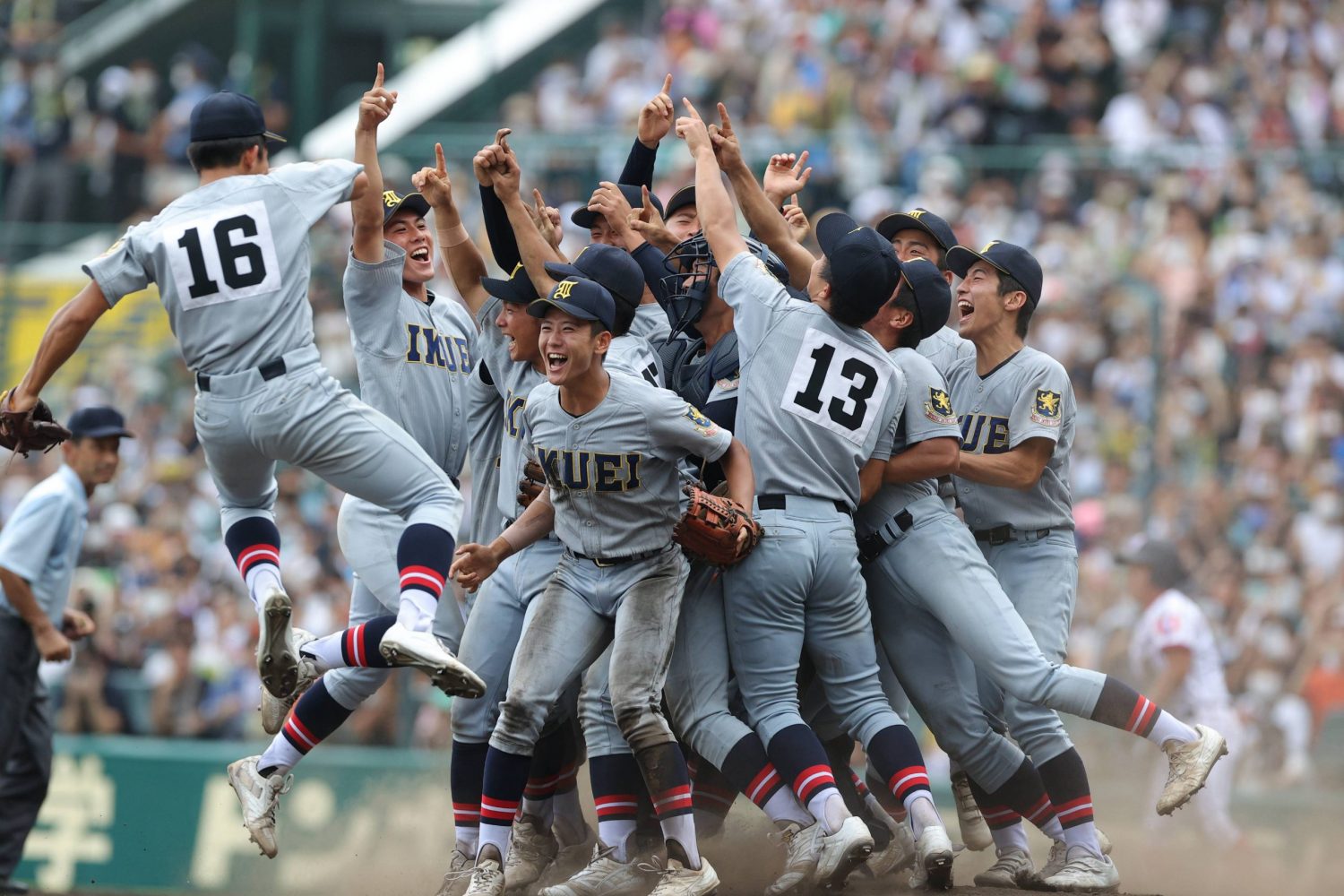 Infielder Ikuya Iwasaki hit a grand slam in the seventh inning on Monday, August 22 to lead Sendai Ikuei to an 8-1 win over Shimonoseki Kokusai in the final of the 104th National High School Baseball Championship.
It was the first time for a school from the Tohoku region to win the summer tournament played at historic Koshien Stadium in Nishinomiya, Hyogo Prefecture.
Iwasaki connected off Shimonoseki pitcher Shin Nakai with a towering blast that cleared the wall in left field and gave the school from Miyagi Prefecture a comfortable 8-1 lead.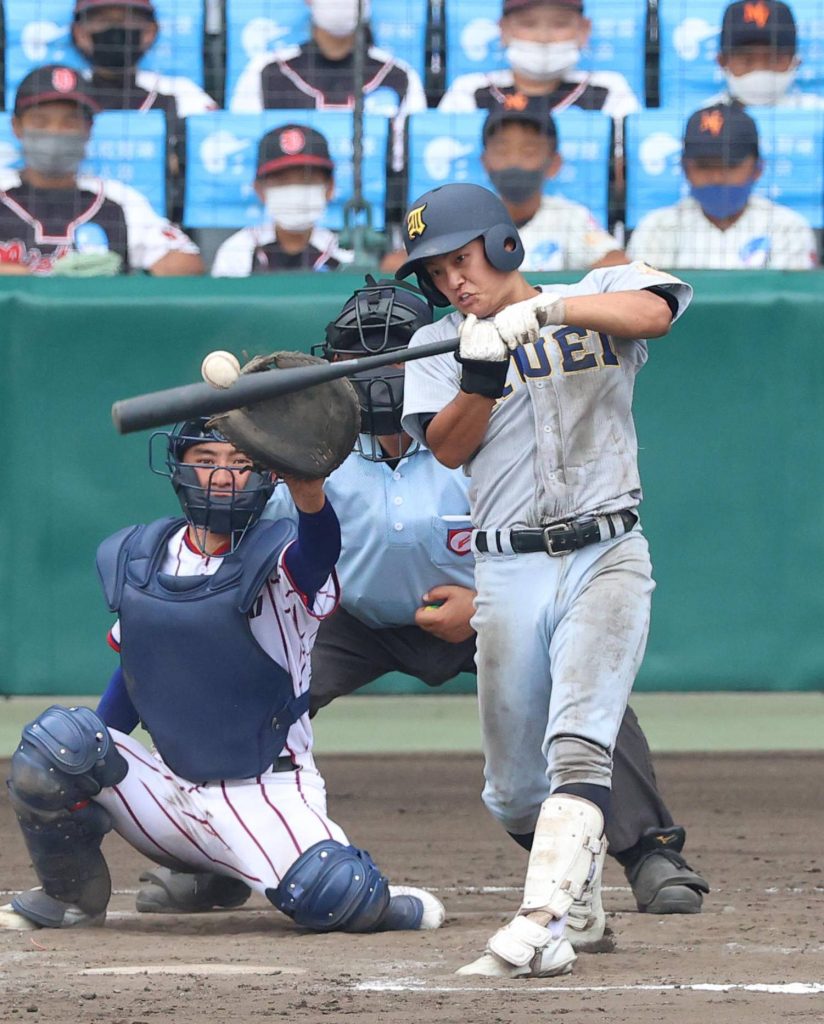 Nakai, the second pitcher to take the mound for the school from Yamaguchi Prefecture, got into trouble when he hit the leadoff batter in the seventh.
Koga Hashimoto then hit a triple to right-center that scored the runner from first to make it 4-1. A walk and another batter hit by a pitch loaded the bases before Iwasaki put the game out of reach with his big hit.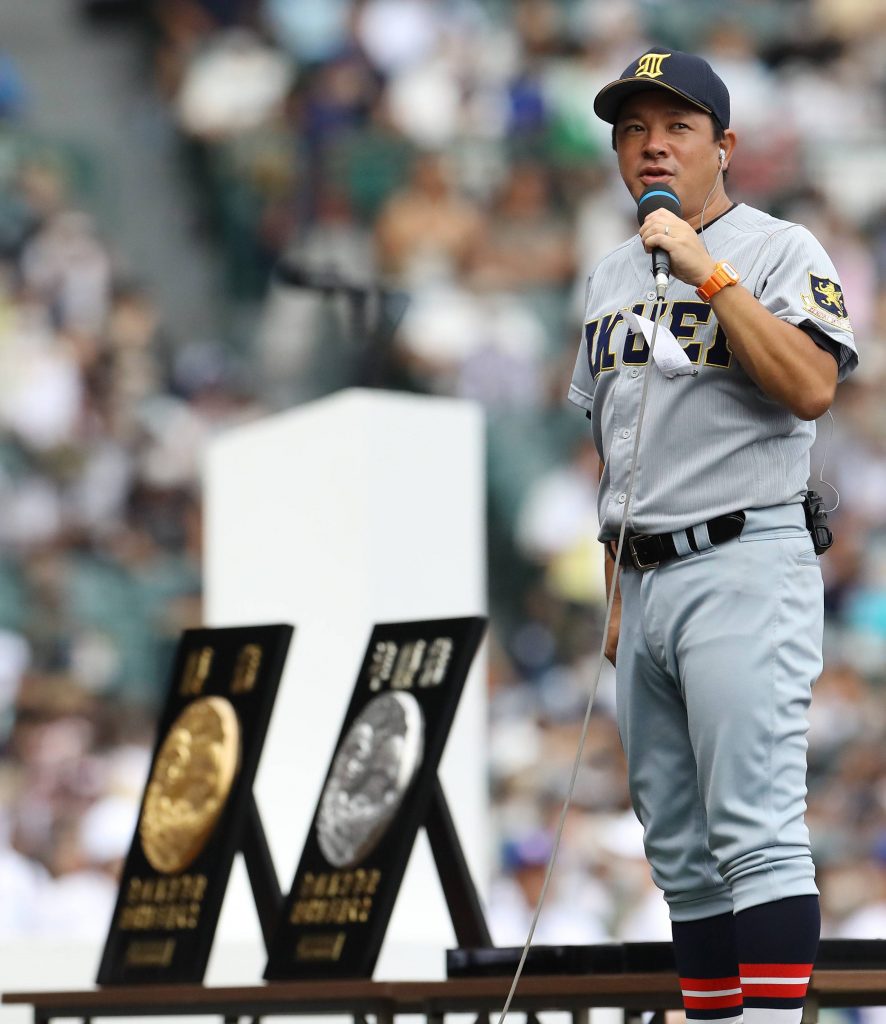 "We got a lot of messages from the people in Miyagi Prefecture after winning in the semifinals so we wanted to come through for them," said Sendai Ikuei manager Wataru Suei. "[Kosei] Koga (Shimonoseki's starting pitcher) pitched well in the first half, but our batters did a great job as the game went on."

Scoreless Tie Broken in Fourth Inning
Sendai, which defeated Seiko Gakuin 18-4 in the semifinals, opened the scoring in the bottom of the fourth.
Shuya Yamada doubled to left, advanced to third on a sacrifice bunt and scored on Hinata Saito's single to left.


Sendai scored two more runs in the fifth on RBI singles by Hashimoto and Yamada, knocking Shimonoseki starter Koga out of the game.
Shimonoseki got a run back in the sixth. Kenshin Akasei hit a leadoff triple and scored on Shin Nakai's groundout to first with one out.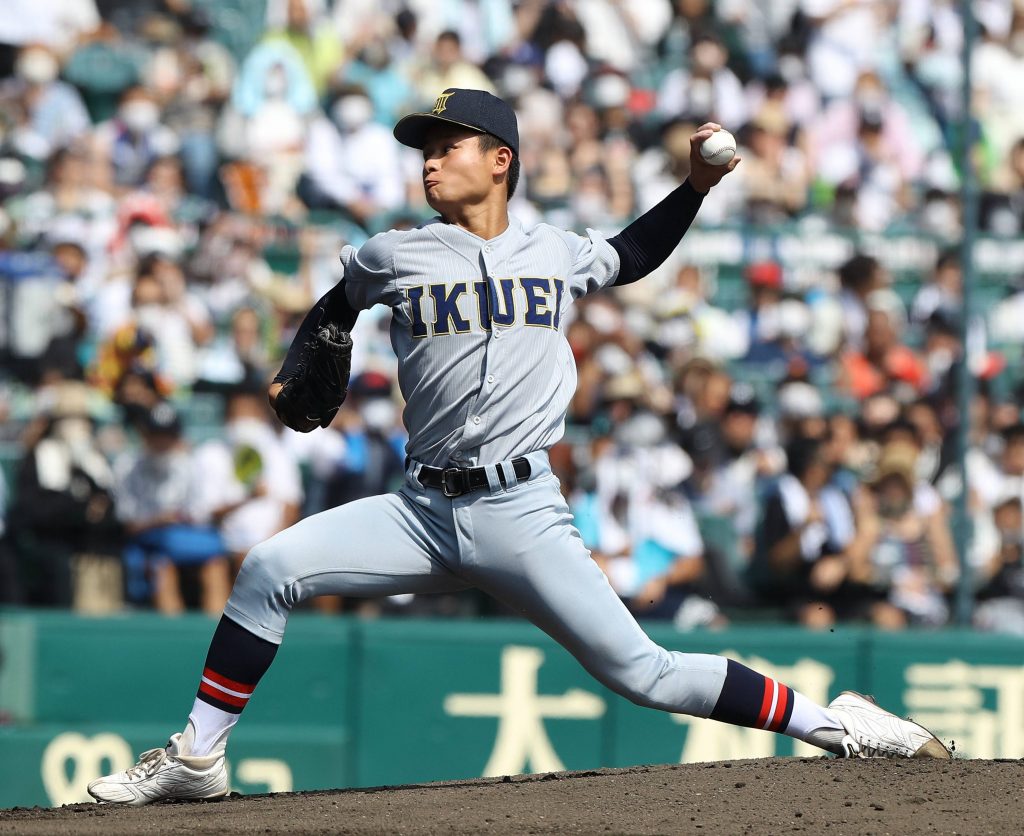 Sendai starting pitcher Yo Saito struck out four and gave up one run on three hits over seven innings. Yuki Takahashi completed the game with two scoreless innings.
"Saito threw a great game for us and Takahashi did well the rest of the way," added Suei. "I want to tip my hat to all the players in this tournament. They all came through very trying times in the past several years."


No Attendance Restrictions This Year
It was the first time in three years that the tournament was held without restrictions on attendance put in place but there were several COVID-19 protocols.
Under rules set by the Japan High School Baseball Federation, verbal cheering was prohibited and the number of brass band members was limited to 50.
Last year, attendance was limited to spectators directly related to the school playing in that day's games. A limit of 2,000 students, teachers and others was set per school. The tournament was canceled in 2020.
Sendai Ikuei got a congratulatory tweet from former New York Yankees pitcher Masahiro Tanaka, who now plays for NPB's Tohoku Rakuten Golden Eagles.
"Congratulations to everyone from Sendai Ikuei Gakuen High School," Tanaka tweeted. "It has been a long summer for Shimonoseki and Sendai Ikuei, job well done until the very end."
RELATED:

Author: Jim Armstrong
The author is a longtime journalist who has covered sports in Japan for more than 25 years. You can find his articles here.