BASEBALL | Osuna, Shiomi Lead Yakult to Win Over Orix in Game 1 of Japan Series
In a rematch of last year's NPB championship series, the Swallows got clutch hitting and a solid start from Yasuhiro Ogawa.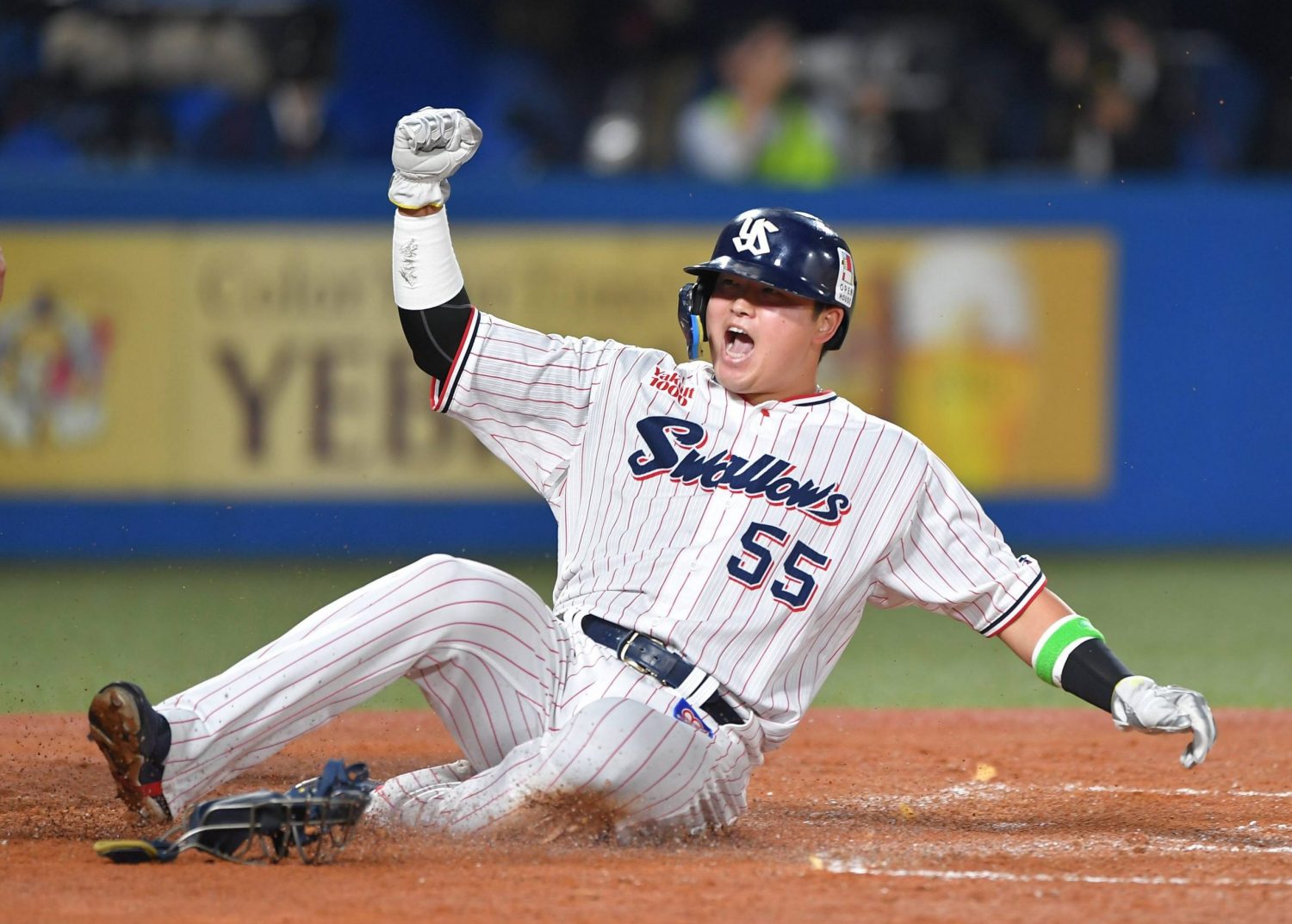 This article first appeared on SportsLook, JAPAN Forward's dedicated sports website.
Jose Osuna and Yasutaka Shiomi provided plenty of offense and starting pitcher Yasuhiro Ogawa went five strong innings as the defending champion Tokyo Yakult Swallows beat the Orix Buffaloes 5-3 in Game 1 of the Japan Series on Saturday, October 22.
Shiomi singled to left off Orix starter Yoshinobu Yamamoto and stole second in the bottom of the first inning at Jingu Stadium. Yamamoto walked Triple Crown winner Munetaka Murakami and that set the stage for Osuna's first big hit.
The Venezuelan first baseman hit a grounder down the third base line for a double that plated Shiomi and Murakami for a 2-0 lead.
"Shiomi got on base and that set the table for Osuna to come through with a big clutch hit," Yakult manager Shingo Takatsu said. "I told my players before the game we've come this far, now it's time to reach the pinnacle."
The Buffaloes came right back in the top of the second inning. With the bases loaded, Kotaro Kurebayashi singled to right to drive in a run and Ogawa then walked in the tying run.
Shiomi hit a solo homer to left off Yamamoto in the third inning and Osuna connected for another solo shot in the fourth to make it 4-2.
Read the full story on SportsLook.

Author: Jim Armstrong
The author is a longtime journalist in Japan who has covered sports for over 25 years. You can find his articles here.