BASEBALL | Tetsuto Yamada Ends Slump and Leads Yakult Past Orix in Game 3 of Japan Series
The veteran infielder was hitless in NPB's championship series heading into Tuesday's game, but came up big to give the Swallows a huge boost.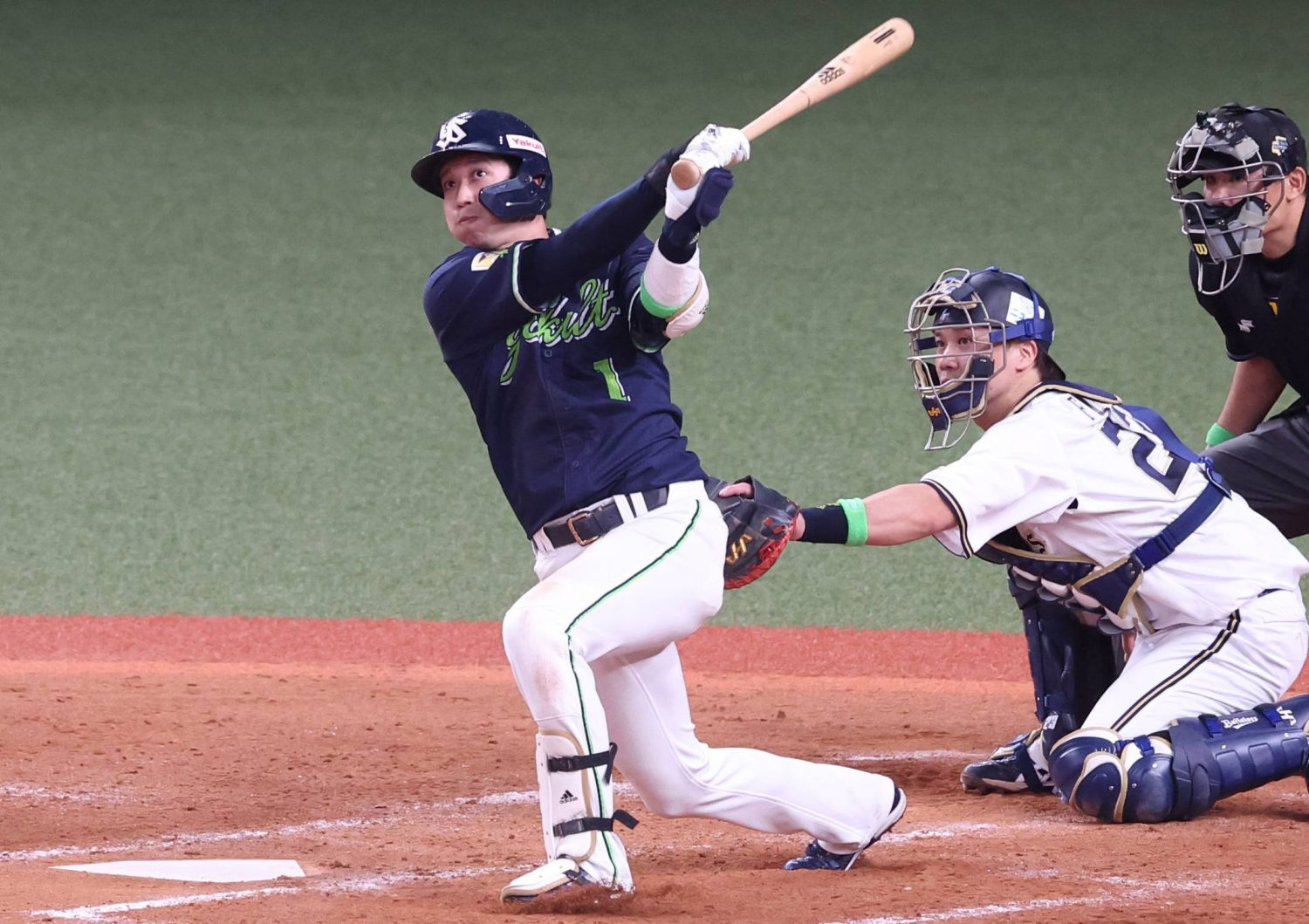 This article first appeared on SportsLook, JAPAN Forward's dedicated sports website.
Tetsuto Yamada broke out of a slump with a three-run homer on Tuesday, October 25 to lead the Tokyo Yakult Swallows to a 7-1 win over the Orix Buffaloes and to within two wins of repeating as Japan Series champions.
Yakult won the first game 5-3 before the two teams played to a 3-3 tie in Game 2. The defending champion Swallows could wrap up the title with wins in Games 4 and 5 at Kyocera Dome on Wednesday and Thursday in Osaka.
Yamada went hitless in the first two games of the series, including four strikeouts in four at-bats in Game 1. Batting leadoff instead of third as he had in the first two games of the series, Yamada finally broke out of his slump with an infield single in the third inning. Then he smacked a home run in the top of the fifth off Orix starter Hiroya Miyagi that just cleared the wall in left field.
"I'm happy to finally contribute," Yamada said of his three-run blast. "It was a fastball inside and I got a good swing on it. We've still got to win two games so I'll do my best."
Read the full story on SportsLook.
Author: Jim Armstrong
The author is a longtime journalist who covered sports in Japan for more than 25 years. You can find his articles here.