BASEBALL | Yu Darvish, Kenta Maeda Are Runners-Up for Cy Young Award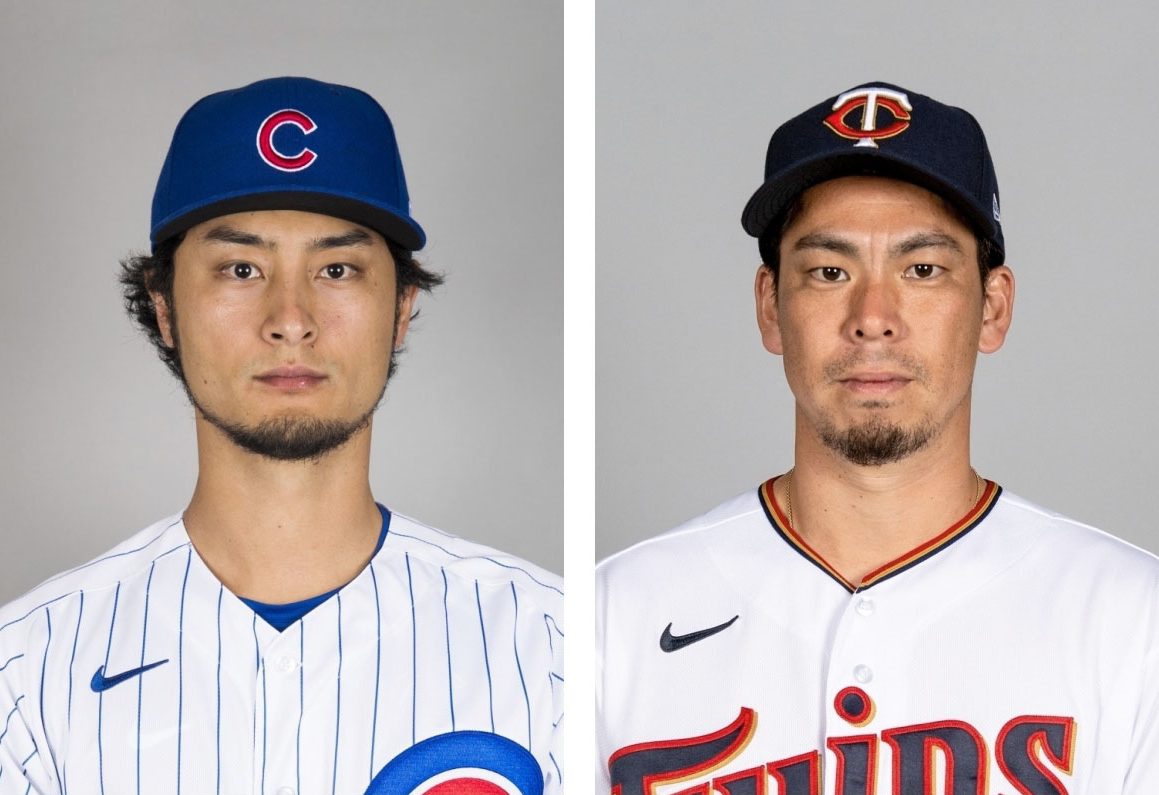 Chicago Cubs hurler Yu Darvish and Minnesota Twins pitcher Kenta Maeda placed second in voting for Major League Baseball's Cy Young Award in the National League and American League, respectively.
The announcement, made on Wednesday, November 11, was based on Baseball Writers' Association of America members' votes.
The Cy Young Award is named after the all-time great pitcher with an MLB-record 511 victories during his Hall of Fame career (1890-1911).
Darvish placed second behind Cincinnati Reds pitcher Trevor Bauer, with New York Mets mainstay Jacob deGrom finishing third in the voting. Bauer got 27 of 30 first-place votes in a runaway victory, amassing 201 points. Darvish, who received three second-place votes and 24 third-place picks, had 123 points. DeGrom, who had three second-place votes, 23 third-place votes, received 89 points.
Bauer had a 5-4 record but led the NL in ERA (1.73). He fanned 100 batters in 73 innings. He also recorded an MLB-best two shutouts, both of which occurred in seven-inning contests during doubleheaders. (The games were shortened this year for doubleheaders, eliminating the final two innings.)
With Bauer helping set the tone for the pitching staff, the Reds clinched a playoff spot for the first time since 2013.
For Darvish, who went 8-3 with a 2.01 ERA, this season marked the second time that he's been a Cy Young Award runner-up. In 2013, he was No. 2 in the voting for the AL accolade while pitching for the Texas Rangers. Darvish, who made 12 starts in 2020, recorded 93 strikeouts in 76 innings.
Darvish said he was appreciative of the recognition that came with finishing second in the voting.
"I finished second in the Cy Young voting. A big thank you to my family, my fans, my team staff, my teammates," Darvish tweeted. "I hope I get another anxious day the same time next year."
Bieber Claims AL CY Young Award
AL winner Shane Bieber of the Cleveland Indians compiled a 8-1 record with a league-low 1.63 ERA in the COVID-19 pandemic-shortened season. Bieber fanned 122 batters in 77 1/3 innings. He had an MLB-high number of strikeouts and matched Darvish for most wins among MLB starters.
What's more, Bieber was the unanimous AL Cy Young Award winner, the 10th pitcher in the Junior Circuit to achieve the feat. He received all 30 first-place votes (210 total points). And who was the last pitcher to be a unanimous AL winner before Bieber? Detroit Tigers ace Justin Verlander in 2011.
Though the 2020 season was limited to 60 games and the statistical sample size was much smaller than during a normal 162-game campaign, Bieber dominated from start to finish.
Maeda received 18 second-place votes, four third-place votes, two fourth-place votes and four fifth-place votes for a total of 92 points. The 32-year-old Osaka Prefecture native made 11 starts this season and posted a 6-1 record with a 2.70 ERA. He struck out 80 batters in 66 2/3 innings.
Toronto Blue Jays left-hander Hyun Jin Ryu finished in third place (51 points), getting the nod for four second-place votes.
Derek Falvey, the Twins' president of baseball operations, said Maeda exceeded expectations in his first season with the team.
"I think Kenta was everything we asked for and then some," Falvey said, according to MLB.com. "He was a tremendous teammate. He was a tremendous fit in our clubhouse. He did everything the pitching coaches and [manager] Rocco [Baldelli] asked of him. He was eager to learn and grow. This guy has now won 150 professional games between pitching in Japan and here. He's been phenomenal for us on so many levels this year."
Among AL hurlers Maeda's 0.750 WHIP (walks and hits per inning) was the lowest, which was indicative of his overall solid performance in his first season with the Twins after being acquired from the Los Angeles Dodgers in the offseason.
Follow Ed on JAPAN Forward's [Japan Sports Notebook] here on Sundays, in [Odds and Evens] here during the week, and Twitter @itsjapanforward.