Former PM Shinzo Abe Reenters the Political Arena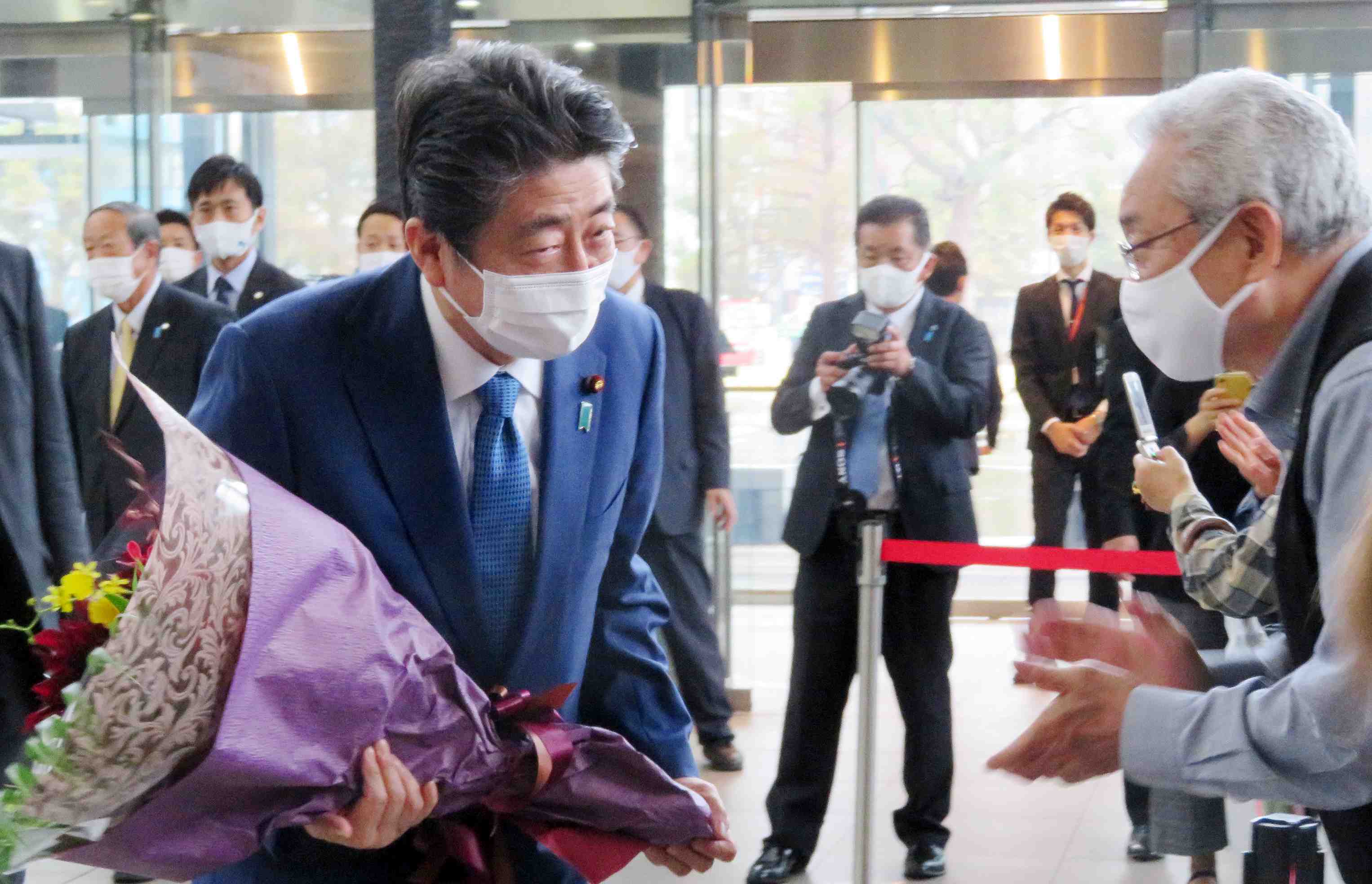 Shinzo Abe, who resigned as Prime Minister in September, has once again begun stepping up his activities in the political arena and conducting some diplomacy of his own. He traveled to his home prefecture of Yamaguchi on November 1, attending meetings of supporters' associations and making rounds to supporting companies through November 3.
With an increasing number of appearances at meetings of conservative members of the Liberal Democratic Party since October, the highly influential former prime minister appears to be strategizing ahead of the dissolution of the lower house and general election to take place within the next year.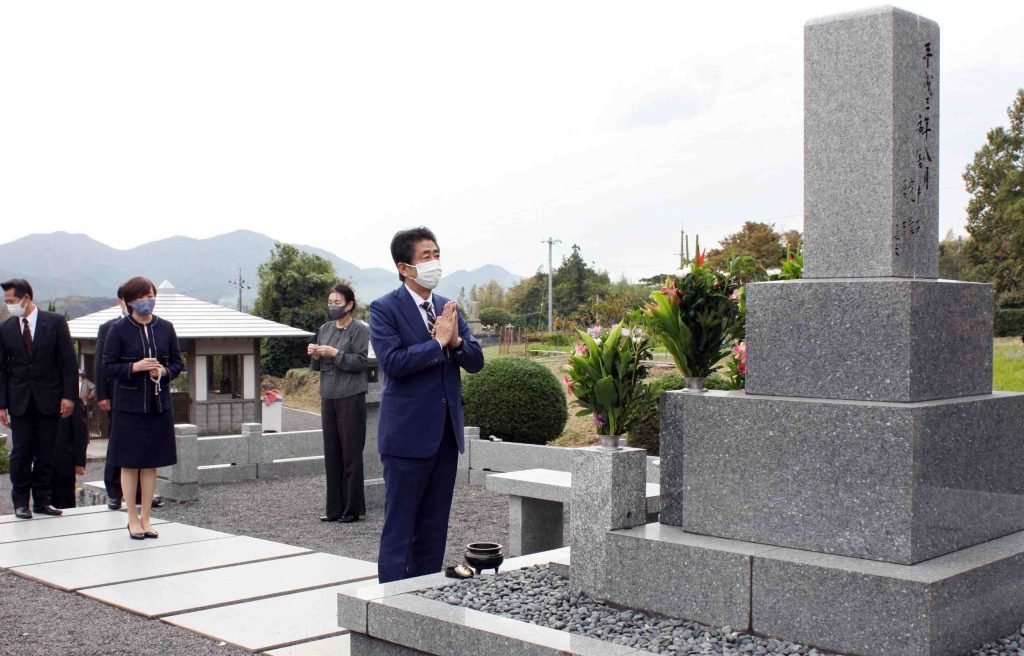 "I plan to utilize my experience and do everything in my power to return the Japanese economy to its former strength under the Yoshihide Suga administration," Abe stated when addressing city officials during a visit to city hall in Shimonoseki, Yamaguchi Prefecture, with his wife, Akie.
One month after announcing his resignation due to recurrence of chronic ulcerative colitis, Abe resumed activity on September 28, attending a party of the LDP's Hosoda faction to which he used to belong (Seiwaken, 98 members). Subsequently on October 25, he attended a meeting of "Rebirth Japan", a federation of conservative lawmakers for which he serves as chairman. And on October 27, he was at a meeting of "The Conference to Japan's Dignity and National Interest" (headed by Member of the House of Councillors, Shigeharu Aoyama).


He has also resumed foreign diplomacy. On October 6, he had a telephone conference with Chancellor Angela Merkel of Germany, and on the 24th participated in an international conference on U.S.-Japan cooperation. On October 28, he met with the Representative of His Holiness the Dalai Lama for Japan and East Asia.
Abe is taking care to be considerate of Prime Minister Suga, the "leading role" in the administration, stating, "It hasn't been long since I quit. I am just trying to be available to those who need me." Yet, his reason for making a comeback is to prevent conservative factions from falling into obscurity.
Holding onto his ambition to revise the constitution, Abe's main purpose has been to promote patriotic sentiment, exhibited in his two visits to Yasukuni Shrine since his resignation. Meanwhile, politicians in the "Post-Suga" era, beginning with Abe's successor Prime Minister Suga himself, and including the former Chairman of the LDP Policy Research Council, Fumio Kishida, Minister for Administrative Reform and Regulatory Reform Taro Kono, and Minister of the Environment, Shinjiro Koizumi, are all comparatively lacking in conservative luster.


In contrast, conservative lawmakers who are more similar to Abe, such as Chairman of the LDP Policy Research Council Hakubun Shimomura, and former Minister of Defense Tomomi Inada, lack broad support within the party. Abe, whose approval ratings had risen rapidly just prior to his resignation and who won six consecutive times in national elections as LDP president, still holds onto a certain amount of influence. Therefore, he is looking to back a revival of conservatism by revamping activities.
With the rising influence of Secretary-General Toshihiro Nikai, who orchestrated Suga's rise to power, discontent is smoldering among members of the Hosoda faction, the LDP's largest, as well the Asao faction (Shikokai, 54 members), led by Abe's sworn ally Taro Aso, Deputy Prime Minister and Minister of Finance. It is in this context that Abe aims to prove he is still a force to be reckoned with by showing off his regained health.
(Find access to the original article here, in Japanese.)
Author: Mayumi Ogawa, The Sankei Shimbun