BASKETBALL | B. League's Top Passers Enjoy Gift of Giving
Julian Mavunga, the league's reigning passing king, and other premier offensive catalysts generate excitement for fans.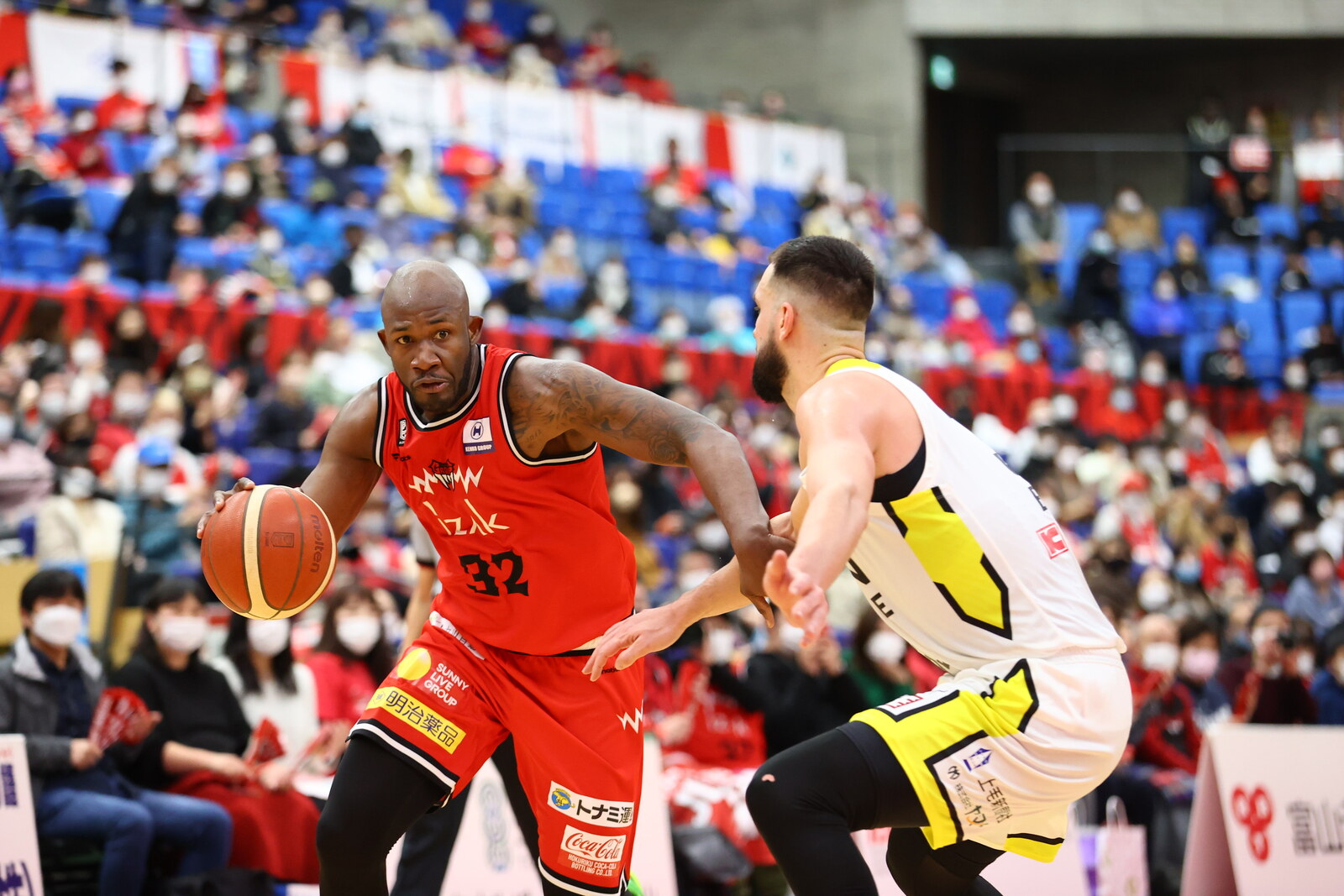 ~~
~
Traditional Christmas season celebrations involve exchanging gifts with family and friends, co-workers and colleagues. The joy of giving ー and receiving ー gifts is also an omnipresent act on the basketball court.
How so?

Players enjoy passing the ball to their teammates for game-tying and winning shots or open looks at any time in a game, or being the recipient of those passes.
Exhibit A: NBA great Magic Johnson brought joy and excitement to the NBA with no-look passes and improvisational pizazz. While averaging an NBA record 11.9 assists per game in his Hall of Fame career, Johnson demonstrated that the art of passing could be cool.
In the B. League, now in its sixth season, exceptional passers reflect the best elements of Magic's get-every-teammate-involved-on-offense approach. Toyama Grouses power forward Julian Mavunga is the reigning passing king ー he averaged 7.4 per game in 2020-21.
He's again at the top of the passing chart this season, providing coach Honoo Hamaguchi's club with 7.0 assists per contest.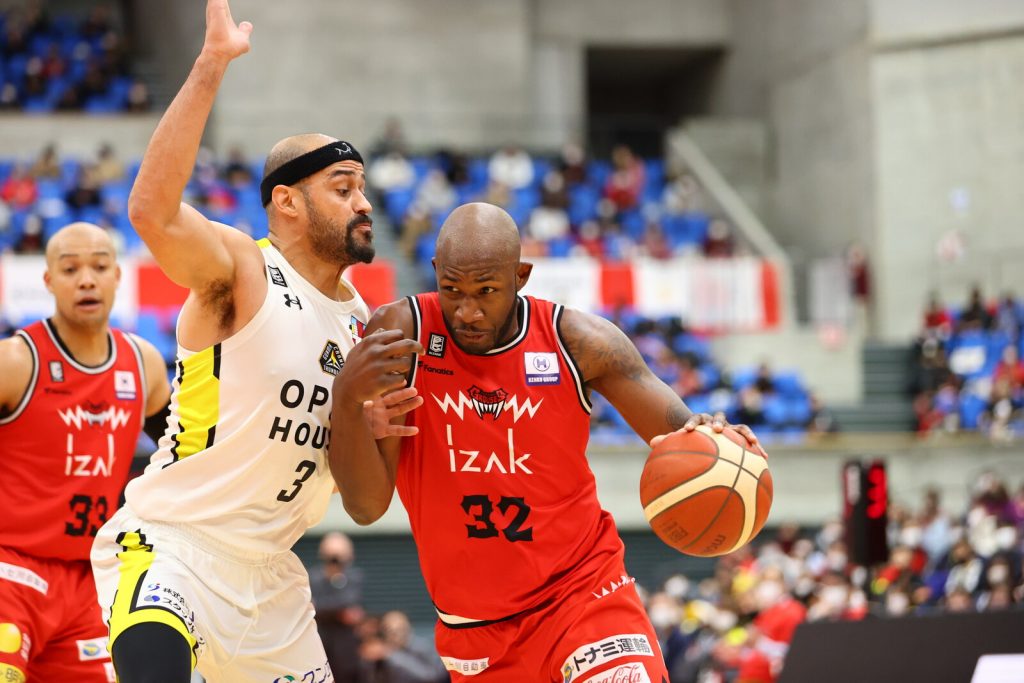 The 31-year-old veteran floor leader is equally adept at firing fastball-like passes and softer drop-offs to teammates.
A Miami (Ohio) University alum, Mavunga has a knack for compiling triple-doubles. He's also averaging 17.6 points and 6.2 rebounds for the Grouses (8-15 through Sunday, December 26).
Since joining the Shiga Lakestars in 2015 ー he moved on to the Kyoto Hannaryz in 2017 before switching to Toyama in 2020 ー Mavunga has brought a Magic-like flair to each game in Japan. Watch the ball in his hands and watch a conductor at work along with his teammates.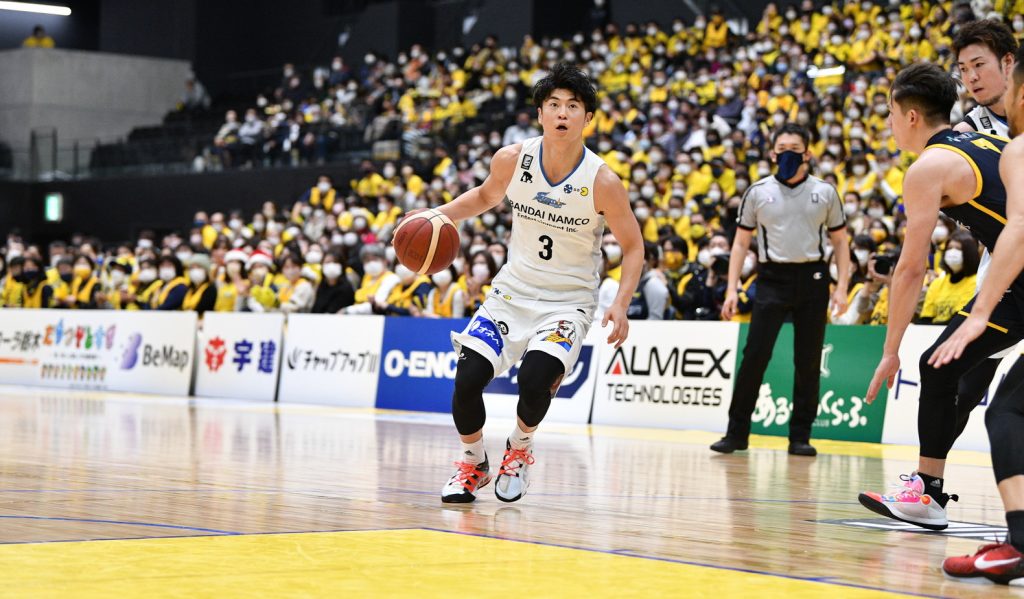 Setting the Tone for the Susanoo Magic
Veteran playmaker Seiya Ando has enjoyed success since leaving the two-time B. League champion Alvark Tokyo and joining the new-look Shimane Susanoo Magic in the offseason.
The Shimane captain's contributions (16.0 points and 6.7 assists, trailing only Mavunga's total) are a big reason new coach Paul Henare club's is one of the league's most-improved teams this season.

In a bounce-back, 95-70 road victory over the Utsunomiya Brex on Sunday, Ando made a profound impact with a game-best 26 points, including 5-for-11 on 3-point shots, and four assists.
Henare recognizes that Ando is an important catalyst for Shimane (15-7) but remains locked in on challenging other players to step up as well.

He noted that Ando scored eight points, 50% below his season average, in an 84-65 Christmas Day defeat to the Brex. But Henare wouldn't pin that loss on one player. Nor would he call the rematch a one-man triumph.
"I think that yesterday [December 25], it wasn't that Ando was held down, but that our performance level didn't improve at all [throughout the game]," Henare told reporters after the series opener.
Keen concentration helped the Susanoo Magic elevate their play and win the series finale, according to Henare.
"They went back to the point where they were trying to finish their baskets, and did not stop it," Henare stated. "I think that the whole team was able to go in the right direction by being conscious of simply continuing to play well."
Ando was pleased with the team's performance on Sunday.
"I think we made a good comeback as a team from yesterday's disappointing defeat," the 29-year-old Ando said. "Personally, I'm glad I was able to play aggressively with energy."

As for his scoring, he commented that "there was a good [offensive] flow with the momentum as a team."
RELATED: [ODDS and EVENS] Dynamic Guards Seiya Ando, Yuta Okada Playing Pivotal Roles for Their Teams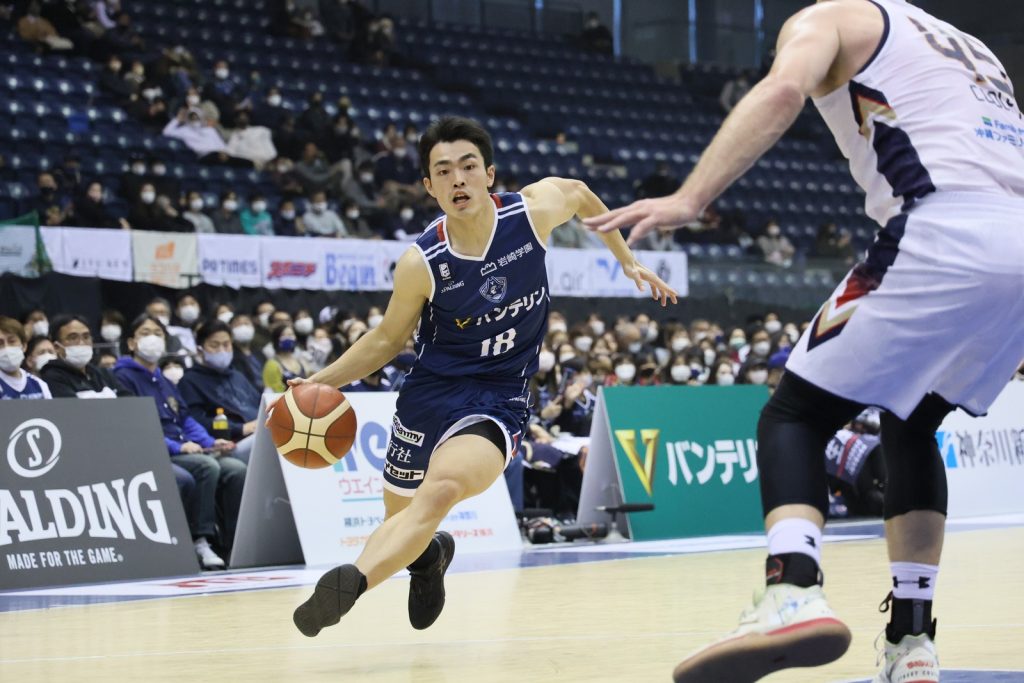 Aiming for a Turnaround in Yokohama
Though the Yokohama B-Corsairs are struggling to climb into playoff contention, point guard Kenta Morii is making his mark as an effective passer for the East Division club.
The former Niigata Albirex BB player is averaging 6.3 assists in his second season with the B-Corsairs, along with 2.9 points per game. In other words, his first option is setting up his teammates to score.

Morii, 26, had seven points and six assists on Sunday in a 79-66 home loss to the Ryukyu Golden Kings. It was his eighth straight game with five or more assists, also commonly known as helpers or feeds, in sports vernacular.
In the B. League era, Morii's assist total has increased each year. He registered 1.3 per game in 2016-17, followed by 1.7, 2.7, 3.7 and 4.1 over the next four seasons.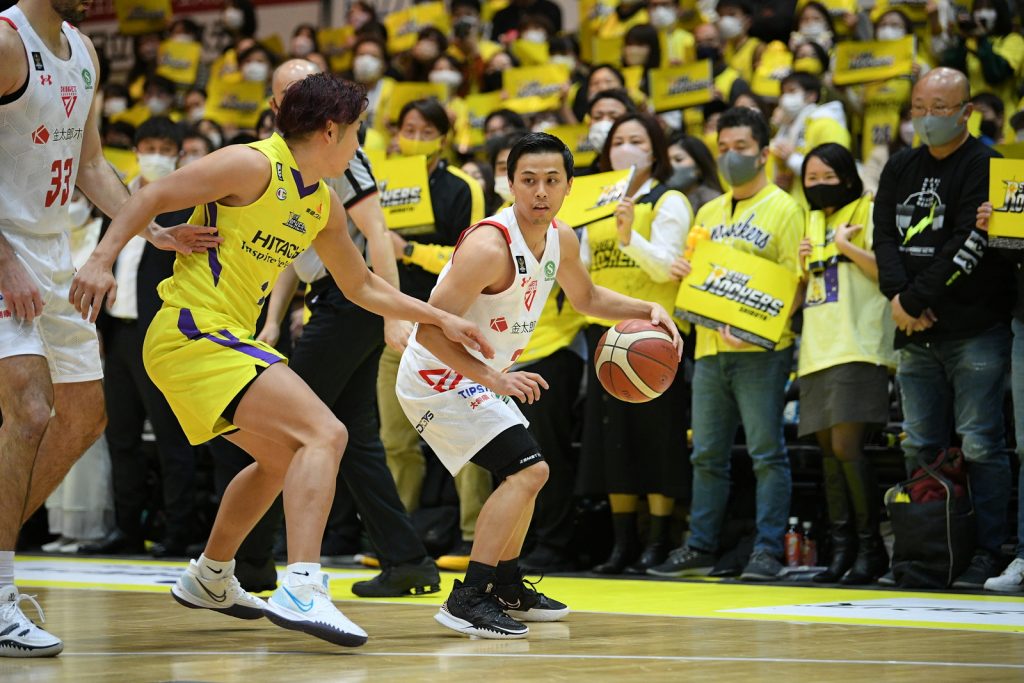 Chasing Another Championship
The reigning champion Chiba Jets have the luxury of having several top-notch passers, including speedy Yuki Togashi.
Always a threat to launch a 3-pointer, Togashi keeps opponents on their toes throughout games. And the 28-year-old Niigata Prefecture native is having another stellar season for the East-leading Jets (17-5).
When Togashi is at his best, he'll score points in a hurry and hand out nearly as many assists. Sunday was not one of those days. The Sunrockers Shibuya (14-8) held Togashi in check (five points, two assists and five turnovers in a 91-82 win to salvage a series split.

A day earlier, Togashi had 13 points and three assists in an 86-50 rout. He played just 19-plus minutes, and none of the Jets played more than 30 minutes in the runaway win.

After the game, Chiba coach Atushi Ono credited his players for their defensive effort.
"The offense had some bad [decisions], but I would like to evaluate the fact that the defense's concentration was not lost throughout the game," Ono said.

Togashi, a Tokyo Olympian and a perennial All-Star, is averaging 13.3 points and 6.2 assists per game.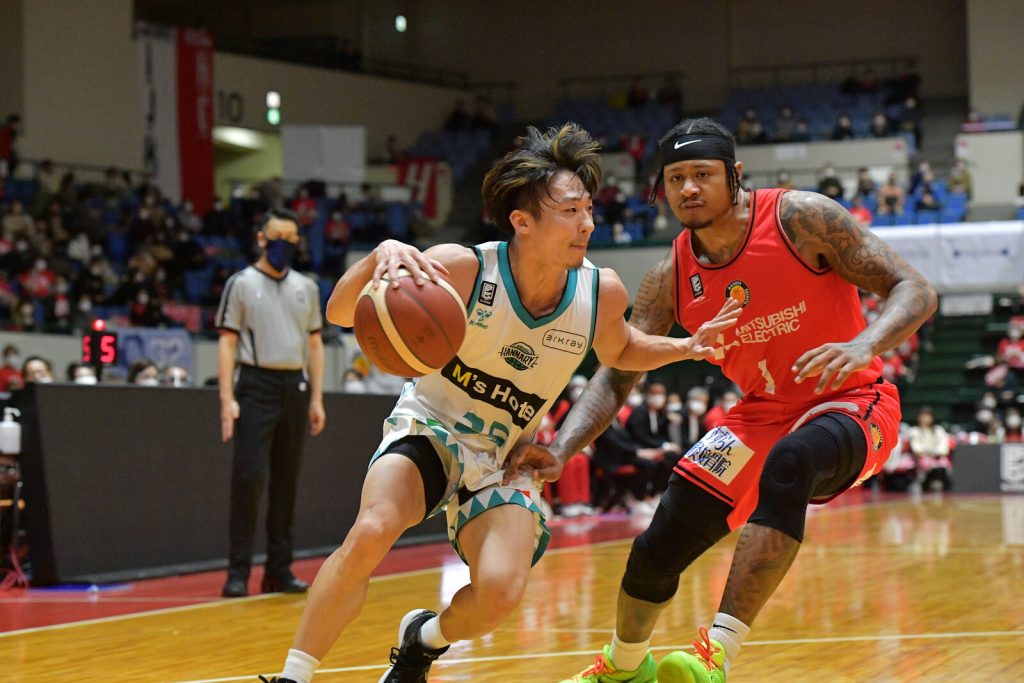 Suzuki Aspiring to Lead Hannaryz to Success
Veteran point guard Tatsuya Suzuki rounds out the B. League's top five in assists through Sunday.

He's contributing 6.1 assists along with 7.4 points in 23 games for Kyoto (3-20).
The popular offensive quarterback suited up for the San-en NeoPhoenix in 2020-21 and averaged 7.7 points and 5.5 assists in 54 games.

Who's Hot? Who's Not?
The Ryukyu Golden Kings (20-3) extended their winning streak to 10 on Sunday. The Nagoya Diamond Dolphins (16-7), guided by first-year bench boss Shawn Dennis, have won seven straight. The Alvark (16-7) have five consecutive wins.
The Albirex (2-21) have lost 20 in a row. The Shinshu Brave Warriors (9-14) have dropped nine straight.


Author: Ed Odeven

Follow Ed on JAPAN Forward's [Japan Sports Notebook] here on Sundays, in [Odds and Evens] here during the week, and Twitter @ed_odeven.