'Beautiful Japan' 2019 Photo Contest Winners Announced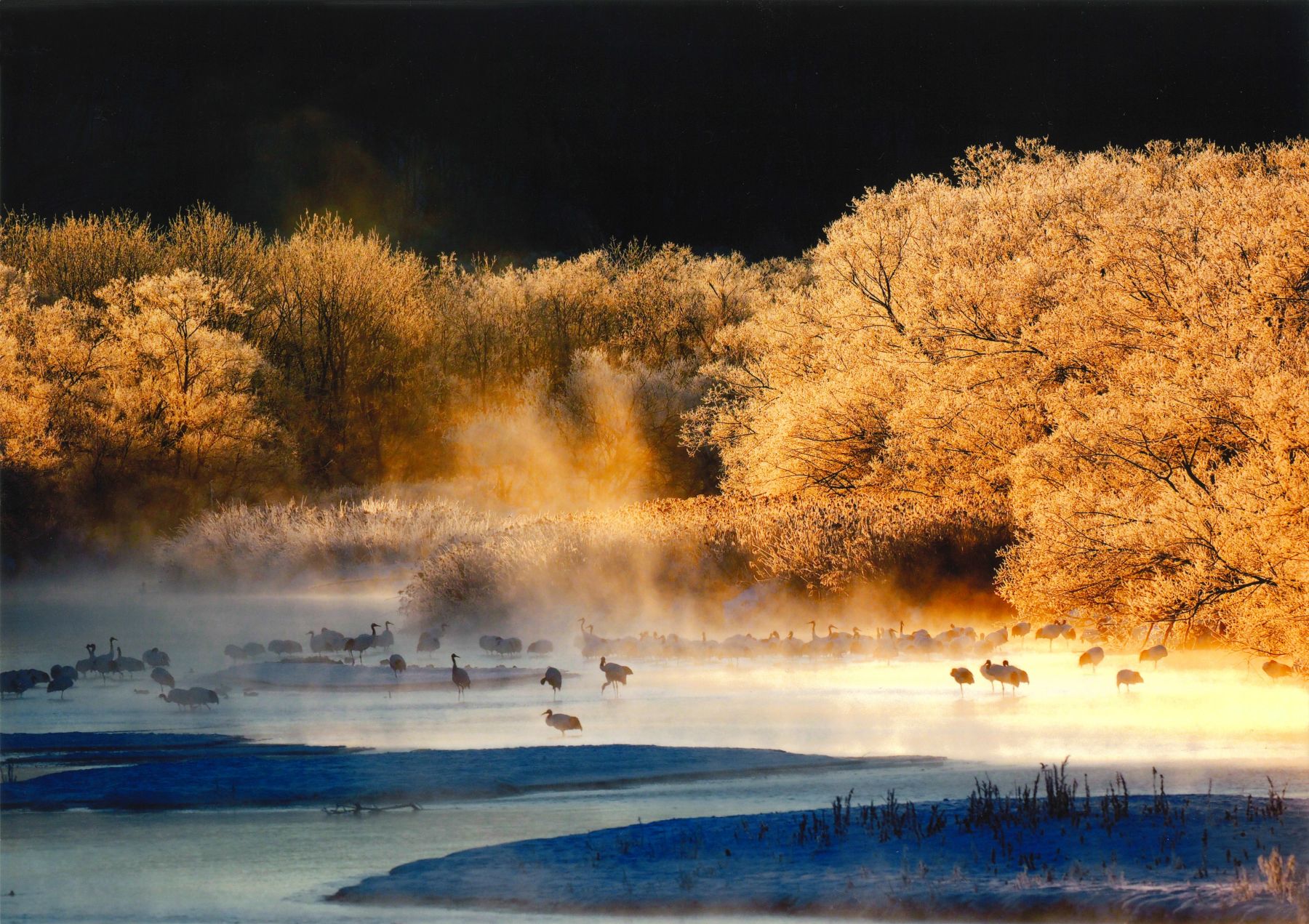 This year's "Beautiful Japan" amateur photo contest received hundreds of entries that captured interesting perspectives on what makes the country stunning. The contest is a project supported by The Sankei Shimbun and Hayamabunkaen.
There were 966 entries this year, the second highest number among the contest's 17 editions. The highest number of entries was in 2018, with 983 entries. The pictures speak for themselves — they were spectacular, and the best ones are featured in the photo gallery in this article.
This year, for the first time, many photography enthusiasts in their teens and twenties took part in the competition.
The 2019 competition was fierce. The highest award was given to Hiroshi Hara from Osaka City for his "The Awakening of the Cranes."
The 2019 prizes included the JAPAN Forward Award, which went to Takanori Maekawa from Hiroshima Prefecture for his photo "Planting Hope."
There were 26 prizes in total, and 16 pictures were recognized in the category of runner-up. The winning images were exhibited at the Tokyo Sankei Building and four other locations.
The top photographs in the competition were awarded cash prizes, and every winner also received a certificate of commendation and souvenir from the competition.
FINALISTS:
FIRST PRIZE (¥200,000 JPY)
Onward Holdings Co. Ltd Prize
Hiroshi Hara (Osaka City)
Metropolitana Prize
First Runner-up (¥100,000 JPY)
Yutaka Adachi (Aichi Prefecture)
Second Runner-up (¥50,000 JPY)
Toshio Saito (Osaka City)
NBS Nagano Broadcasting Prize (¥50,000 JPY)
Yukifumi Tsukada (Ibaraki Prefecture)
Fujingaho Prize (¥50,000 JPY)
Kenji Nakazawa (Kanagawa Prefecture)
OTHER PRIZES:
25ans Prize: Toshikatsu Shinohara (Kagawa Prefecture)
MRS. Prize: Shunji Masuda (Fukuoka Prefecture)
Chanel Prize: Shigeru Yamaga (Gunma Prefecture)
Sankei Shimbun Prize: Hirokatsu Wakabayatsu (Saitama Prefecture)
Fuji Television Prize: Ryo Iwasaki (Hokkaido)
Nippon Broadcasting Prize: Nobumasa Shimizu (Tokyo City)
BS Fuji Prize: Megumi Yamazaki (Yamanashi Prefecture)
Sankei Sports Prize: Kazunari Yamashita (Tokyo City)
Yukan Fuji Prize: Teruyo Akamori (Tokyo City)
Fuji Sankei Business i Prize: Shinichiro Katagiri (Tokyo City)
Seiron Prize: Tsuyoshi Okijima (Tokyo City)
MOSTLY CLASSIC Prize: Ichiro Shimanuki (Yamanashi Prefecture)
TVnavi Prize: Akio Nonaka (Tochigi Prefecture)
Fusoha Prize: Takahiro Sato (Saitama Prefecture)
OHK Okayama Broadcasting Prize: Atsuhito Suyama (Okayama Prefecture)
Grape Prize: Shunya Shimada (Toyama Prefecture)
JAPAN Forward Prize: Takanori Maekawa (Hiroshima Prefecture)
Tobu Department Store Prize: Ikuo Kumakura (Tochigi Prefecture)
Shiseido Prize: Aya Oikawa (Hokkaido)
Meiji Yasuda Seimei Prize: Yuro Tsujita (Tokyo City)
Nikko Meiji Building Prize: Hamanosuke Kameyama (Tochigi Prefecture)
Additional Information about the "Let's Take Pictures of Beautiful Japan" Photo Contest can be found at this link.
Author: Arielle Busetto