Top 25 JAPAN Forward Reader's Favorites of 2019: 15-11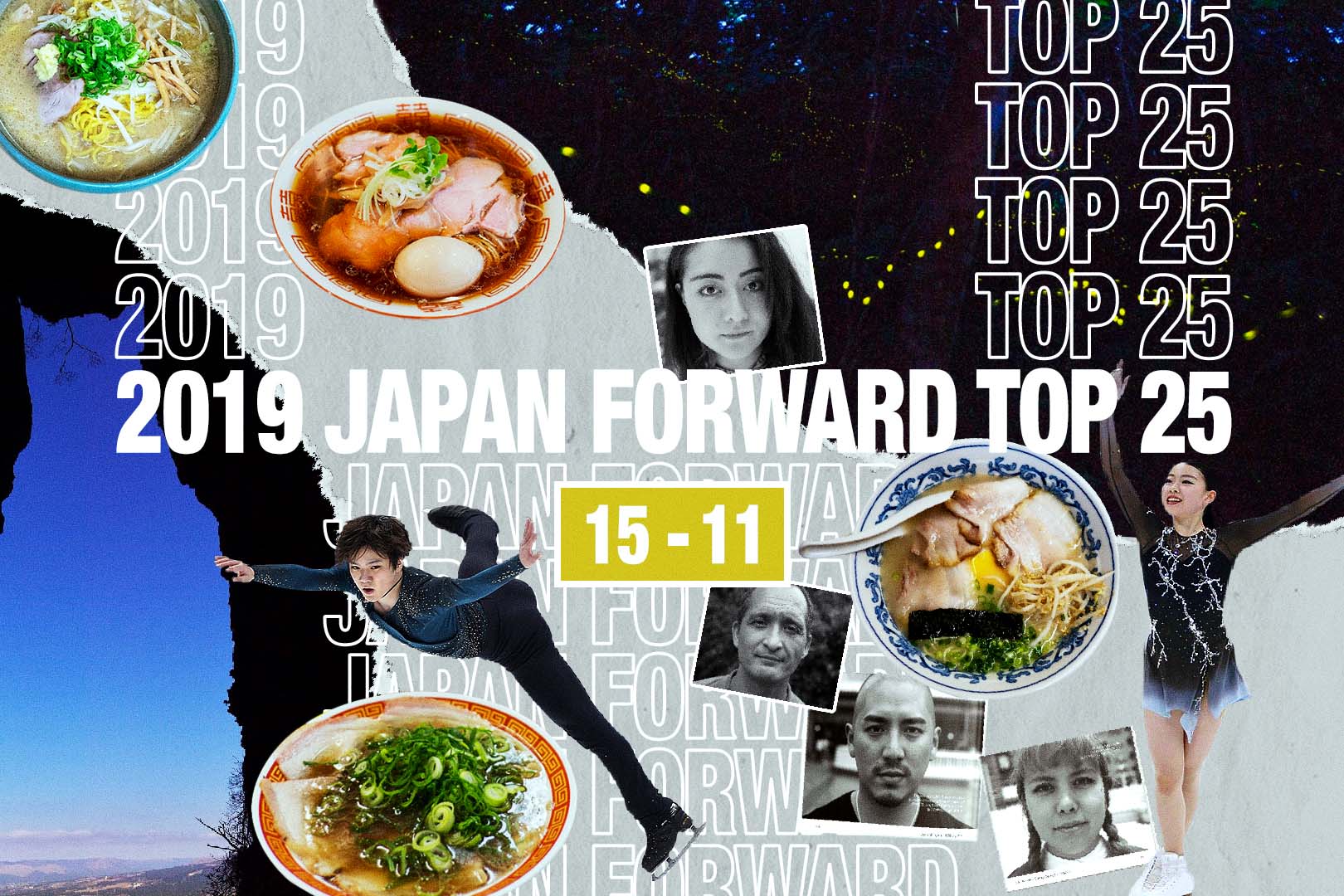 Thanks to you, our dear readers, JAPAN Forward reached new milestones in monthly and daily readerships in 2019.
Millions of users around the world followed our breaking news coverage; got their sports and entertainment updates from us; made culture and lifestyle discoveries alongside our writers; and gained insights into political, security, economic, and historical issues courtesy of our contributing analysts.
From stories of the samurai spirit of Fukushima, to the heartbreaking disasters that changed Japan, and of course, technological advances that excited all of us, our 2019 JAPAN Forward Top 25 highlights the stories that best gave readers a unique understanding of the real issues, real voices, and the real Japan in 2019.
This article highlights the third set of five, numbers 15 to 11 of the most popular articles of 2019.
25 – 21 | 20 – 16 | 15 – 11 | 10 – 6 | 5 – 1
Born in 1978 to a Japanese father and Belgian mother, Miyazaki is part of the category of people with Japanese heritage who are exposed to different cultures growing up. In his household, his mother spoke Flemish, his father Japanese, and the two spoke English and French to each other.
Related:
Social Innovation Japan: A New Generation Builds Its Narrative for the Future
Sixteen-year-old prodigy Rika Kihira's perfect free routine and Shoma Uno's world-record free skate performance warmed the hearts of the audience at the Honda Center in California — and impressed the judges. Both won the singles individual titles at the Four Continents Championships.
Related:
Rika Kihira: Japanese Prodigy Wins Figure Skating Grand Prix Final in Debut Season
While Tokyo, Kyoto, and Osaka are top destinations for the average sightseer, rugby stadiums from lesser-traveled parts of Japan will suddenly be full of spectators.
Most likely, a good number of these people will want great bowls of ramen. These great shops near the 12 participating venues are sure to hit the spot.
Related:
6 Ramen Shops Win Bronze in Coveted Tabelog Awards 2019
How an American Became A Ramen Expert: The Start of Ramen Adventures
The Escape Stone, long said to be resilient in the face of calamities, has fallen — revealing the silhouette of a cat.
The colors of autumn leaves paint the mountains and rice fields below, while a full view of the coming winter months is revealed through the clearly-defined blue silhouette of a cat.
Every year in Japan, as the spring season fades and when the temperature starts to rise, something magical happens. The conditions have to be almost perfect, the stage set and the mood just right. Then, the fireflies light up the night to find a mate and declare their summer love.