Before You Go Cherry Blossom Viewing, Grab These Special Sakura-Theme Goods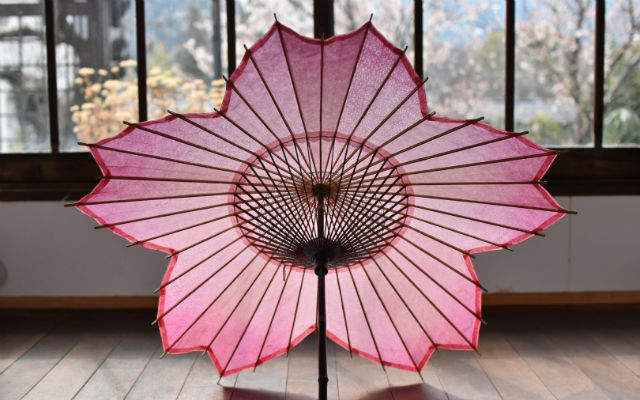 Tokyo's cherry blossoms are in full bloom, the Japan Meteorological Agency announced on March 27 from the Yasukuni Shrine in Chiyoda Ward, Tokyo.
So why not get into the cherry blossom mood with some of the special seasonal products available only during the hanami season? Check out some of the best picks of Cherry Blossom related products below.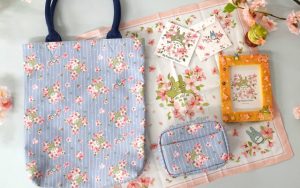 Source: PR Times
Donguri Republic never disappoints when it comes to Studio Ghibli goods. The official retailer has an awe-inspiring amount of merchandise on its shelves, all inspired by Japan's legendary animation studio.
From the biggest and fluffiest Totoro plushies to the daintiest Jiji ornaments, there is something for everyone. So when it comes to a Japanese institution like Studio Ghibli, how could the company resist tying its products to Japan's favorite floral event, the sakura season?
Six brand new items have been released which combine beloved movie characters from My Neighbor Totoro with a sweet pink and blue cherry blossom design. Just in time for spring, the adorable illustration — which runs through the whole sakura series — shows the fluffy titular characters surrounded by pretty pink petals.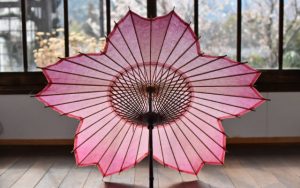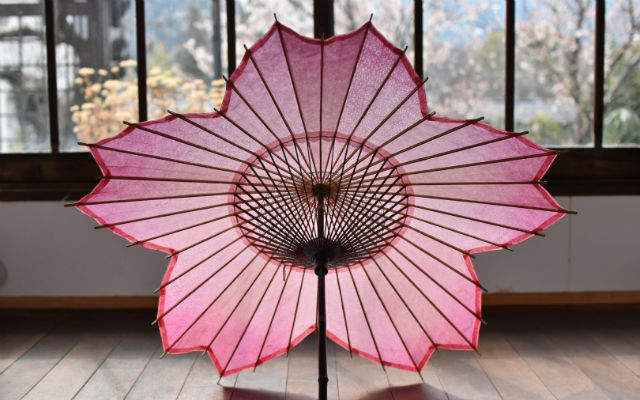 Source: Gifu Handcraft Artisan House CASA
A gorgeous sakura model of a traditional Japanese umbrella is one of the most fascinating and charming sakura-themed items we've seen. It is tied to traditional Japanese craftsmanship from Gifu's artisan house, CASA.
CASA (kasa or casa is the Japanese word for umbrella) actually turned what was originally crafted as a special present for Emily Blunt at the Japanese premiere of the 2018 movie, Mary Poppins Returns, into a model for retail.
The traditional style umbrella, which is a fashionable parasol intended to ward off sunlight, is the newest addition to the product line at CASA, which takes pride in shining a light on local craftsmanship. The company may be found in the former merchant port of the Nagaragawa region of Gifu, where there is a particularly long practice of paper craftsmanship, such as that often seen in Japanese lanterns and umbrellas.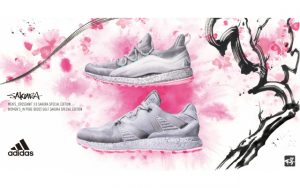 Source: PR Times
Big companies across a wide spectrum of retail goods get involved in the celebration of sakura season. Adidas has revealed some snazzy spring footwear to let your feet communicate your love of the season.
Two designs for women come from the Adicross range of casual golf wear, including the Sakura Special Edition version of the W Pure Boost Golf. The men's version of the cherry blossom-themed sneaker is the Crossknit 3.0.
Look for the introduction of more sakura products as the season moves into full swing. Look for the introduction to special cherry blossom foods to eat, here.
(The products featured here were compiled in collaboration with our partners grape Japan. Check the rest of their articles here: "Sakura Studio Ghibli Goods Combine Cherry Blossoms and Totoro in Cute Springtime Designs","Beautiful Japanese Traditional Paper Sakura Umbrella Is Perfect For Cherry Blossom Season", "Adidas Release Sakura Special Edition Sneakers in Japan for Cherry Blossom Enthusiasts")
For best viewing spots for the rest of the season, make sure you check out the JAPAN Forward 2019 Cherry Blossom Viewing Guide, and take snaps along the way for our Cherry Blossom Photo Contest!