Beijing Olympians Show Off Range of Japan's Talent and Skills with Great Results
Team Japan finished the 2022 Winter Games with 18 medals, collecting top-three finishes in seven different sports.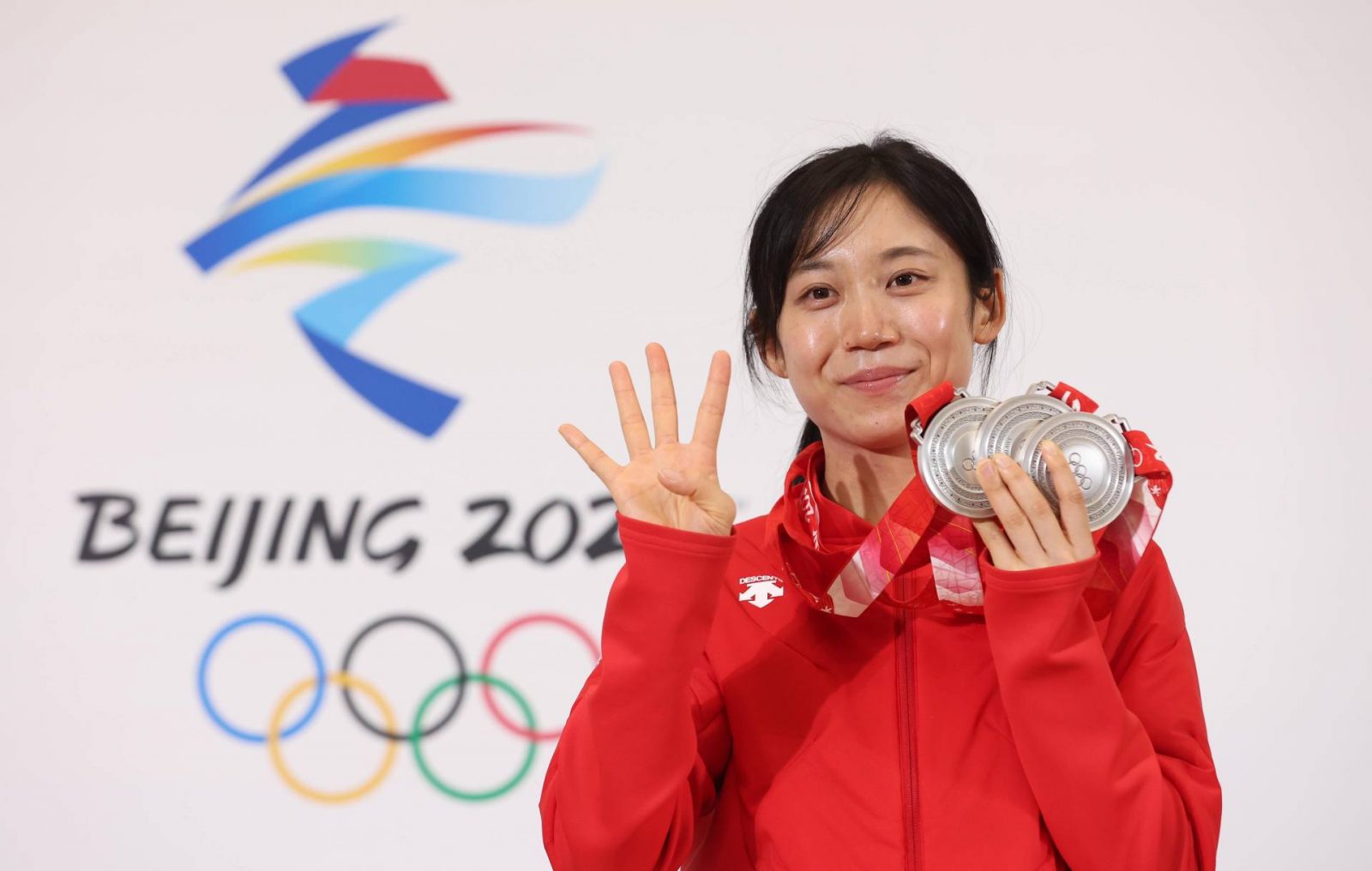 ~~
Japan's Olympic delegation delivered an exciting mix of repeated medal winners along with first-time podium finishers and breakthrough performances at the Beijing Winter Olympics.
There were disappointments, too. In the Chinese capital, Yuzuru Hanyu didn't become the first three-time Olympic medalist in men's figure skating since Gillis Grafstrom in 1928, finishing fourth instead. And ski jumping superstar Sara Takanashi didn't win her first Olympic gold medal.

But the collective performance of the nation's Olympians was impressive, a national record for medals at the Winter Olympics.
Team Japan delivered better overall results in the global sporting extravaganza that consumed most of February than its performance at the 2018 Pyeongchang Games. Japan collected 18 medals in China (three gold, six silver, nine bronze), five more than it did in South Korea. (At the 1998 Nagano Games, Japan had 10 medals, its first time reaching double digits in medals in a Winter Games.)
Also for Japan, the trend of winning more medals in consecutive Winter Games continued. After a single medal (figure skater Shizuka Arakawa's gold) at the 2006 Turin Games, Japanese athletes have done better at each of the subsequent Winter Games; five medals at the 2010 Vancouver Games, eight at the 2014 Sochi Games, and so on.
Breaking it down, Japan claimed medals in seven Olympic sports: speed skating (five), figure skating (four), snowboard (three), ski jumping (two), Nordic combined (two), freestyle skiing (one) and curling (one).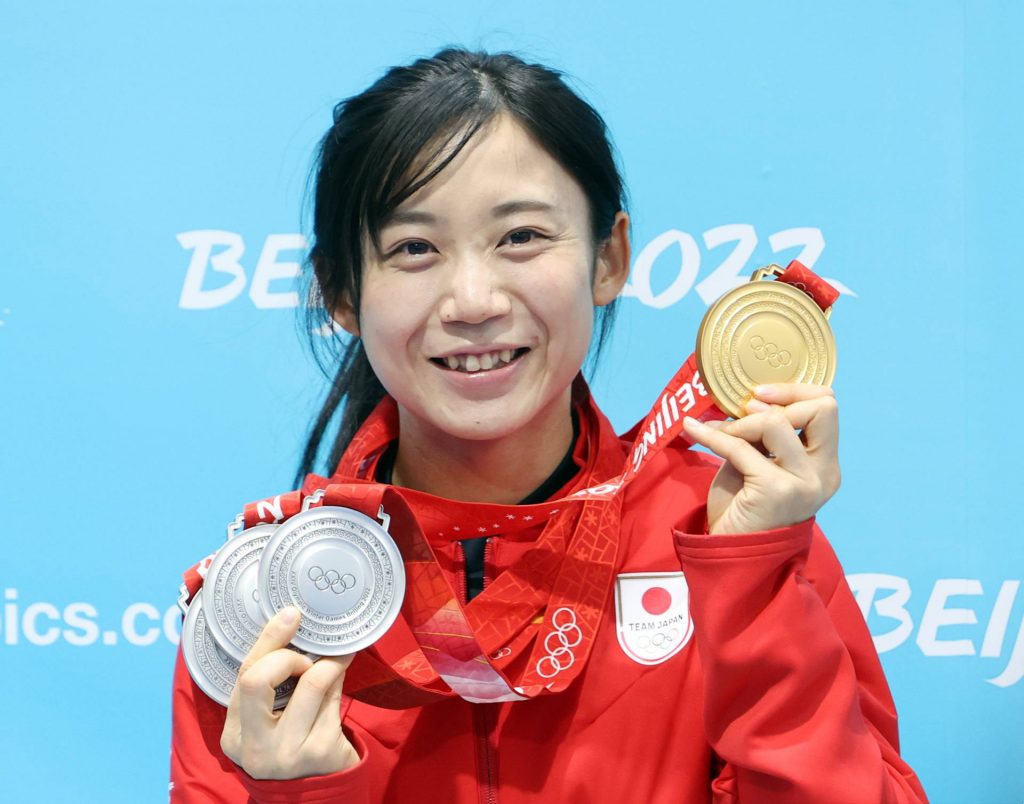 Speed skater Miho Takagi had Japan's biggest individual medal haul, capturing a gold and three silver medals. Most notably, she set an Olympic record of 1 minute, 13.19 seconds en route to the gold in the women's 1,000 meters on February 17.
Indeed, it was a picture-perfect performance, and afterward Takagi acknowledged that things went exactly according to plan.
"I concentrated only on taking a perfect first step and then having my best performance throughout the race," she was quoted as saying by The Yomiuri Shimbun.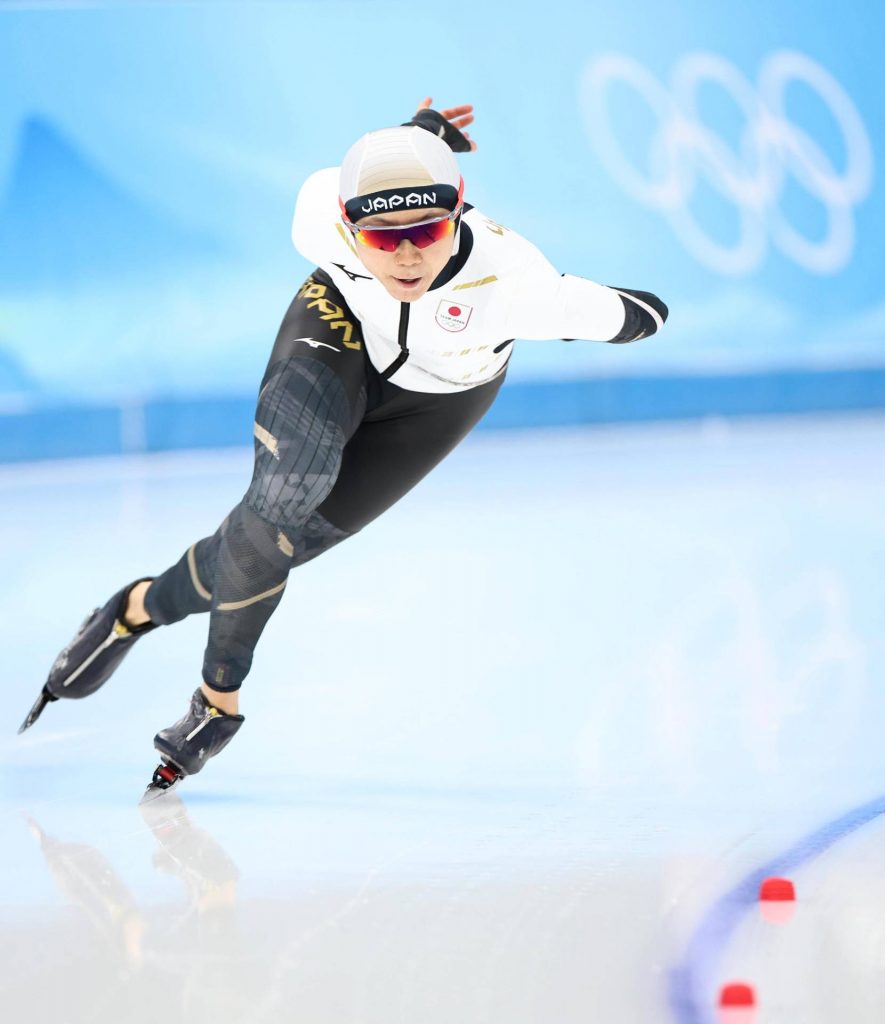 Big Medal Haul for Speed Skaters
Led by Takagi, Japan's Olympic delegation captain, the nation's speed skating contingent enjoyed a successful experience on the ice at the National Speed Skating Oval.

Takagi, who made her Olympic debut in 2010, repeated as silver medalist in the women's 1,500 on February 7 by earning Japan's first speed skating medal in Beijing.

It was a sign of things to come, with Japan finishing with five medals (one gold, three silver, one bronze) in the sport.
Other speed skating medals:
Wataru Morishige's bronze in the men's 500 on February 12.
Takagi's silver in the women's 500 on Valentine's Day.
Japan's women's speed skaters earned a runner-up finish in the team pursuit final after Nana Takagi, Miho's older sister, fell on the final stretch, turning a sure victory into a disappointing second-place result against Canada on February 15. Read about the Heartbreak on Ice here.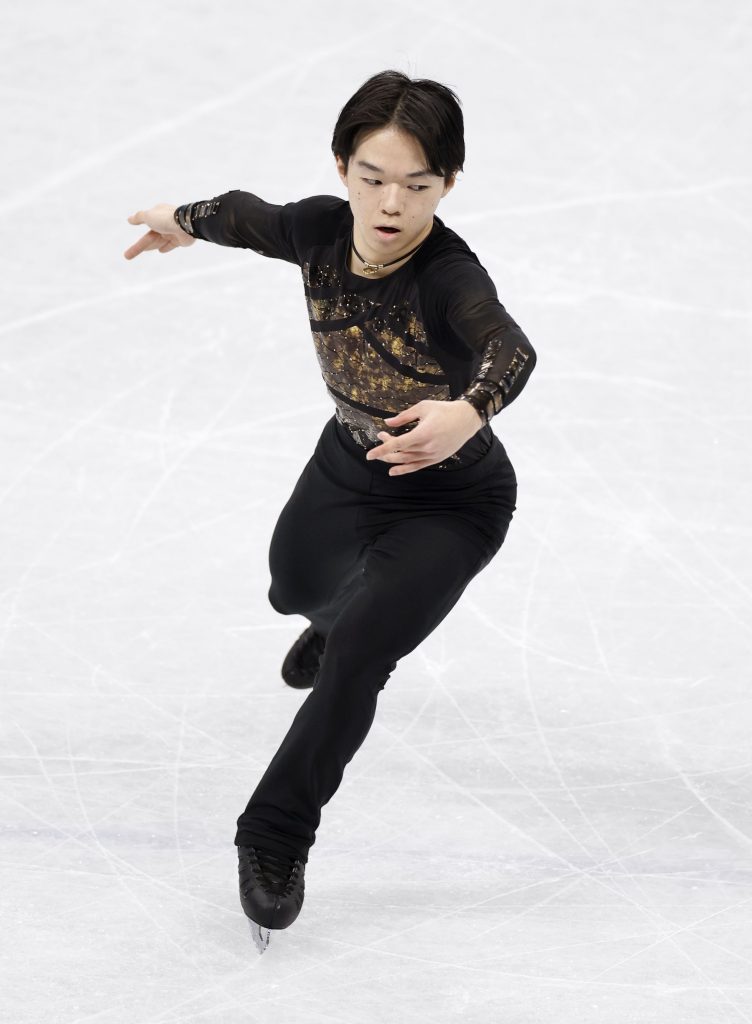 Figure Skating Highlights
Although Hanyu didn't successfully land the elusive quadruple axel or capture the gold medal at Beijing's Capital Indoor Stadium, he was the center of attention in the men's singles competition and again at the Exhibition Gala on February 20.

Japan's talent and depth in men's figure skating was on full display, too, in the competition won by American Nathan Chen on February 10. Olympic debutante Yuma Kagiyama, Shoma Uno and Hanyu placed second, third and fourth, respectively.
Kagiyama was joyful after collecting the medal, sharing the same sentiments expressed by many of Japan's first-time Olympic medalists in interview sessions in China.

"I am just simply very happy. This silver medal, ever since I started skating, I have been dreaming about it," Kagiyama said. "Many years of my hard work is condensed here in this silver medal. I feel like I have grown."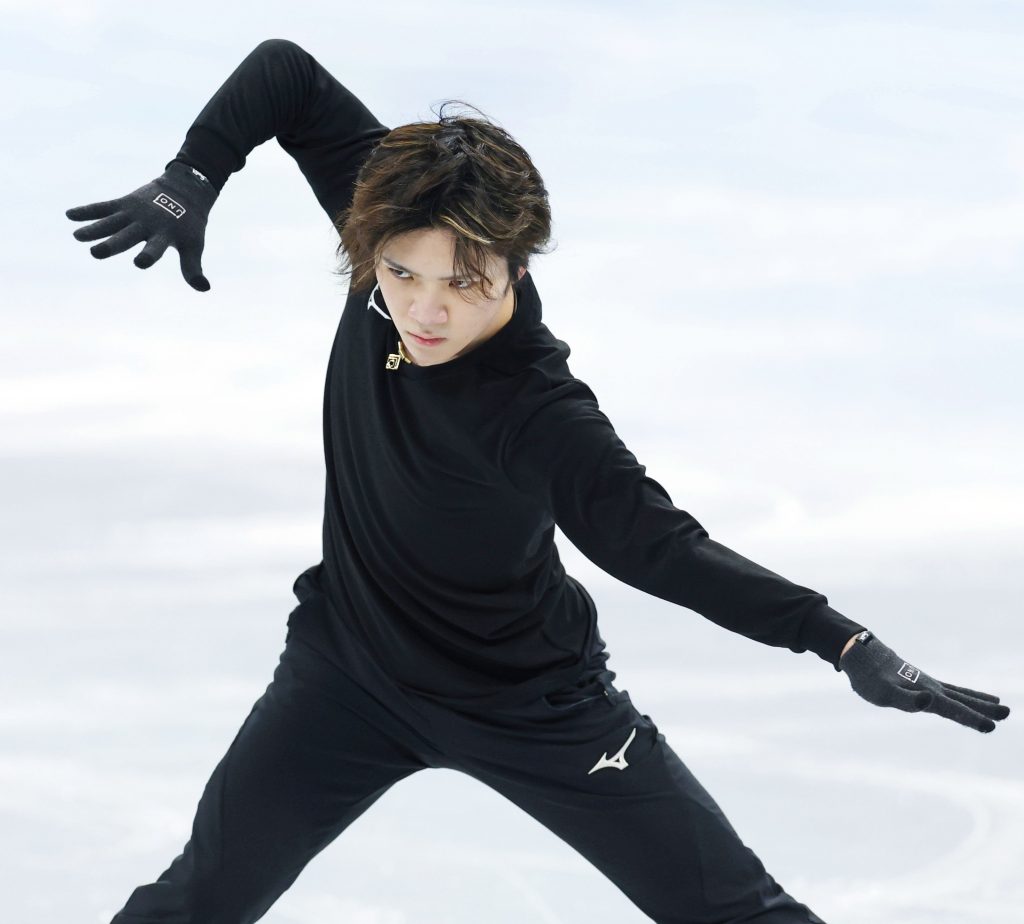 In the team competition, Japan earned its first-ever medal in the event, which made its debut in 2014, on February 7.

Men's singles skaters Uno and Kagiyama, female singles skaters Wakaba Higuchi and Kaori Sakamoto, pairs skaters Riku Miura and Ryuichi Kihara and ice dancers Misato Komatsubara and Tim Koleto all played a part in the Hinomaru's third-place finish, which could be elevated to silver pending a doping investigation focused around Russian skater Kamila Valieva. Russia won the gold.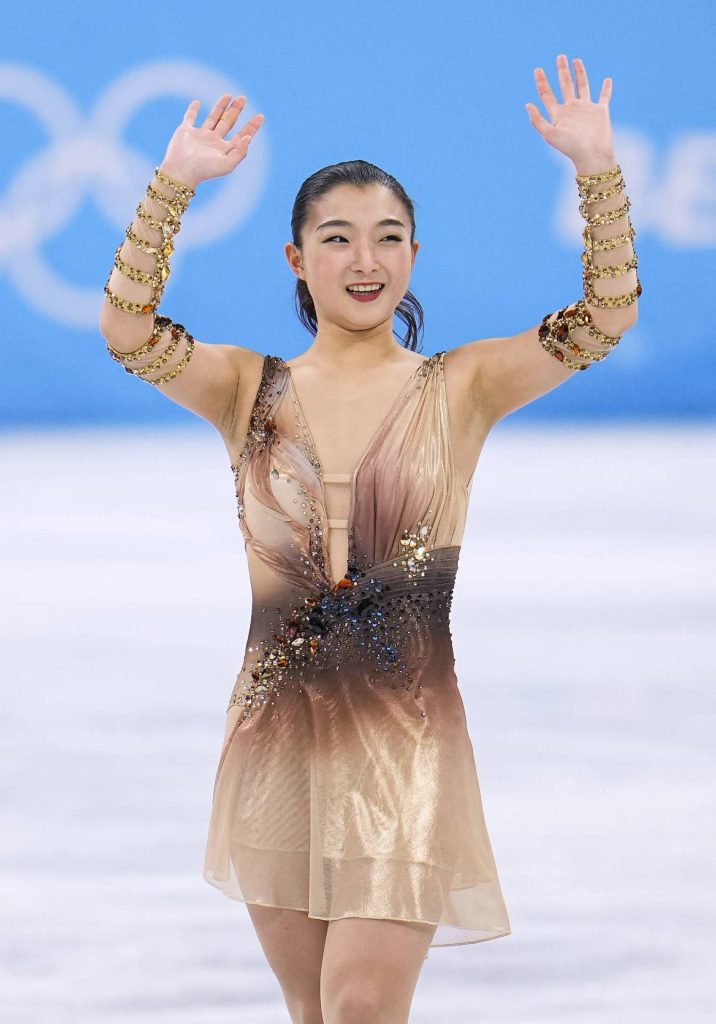 In the women's singles competition, Sakamoto claimed her first individual Olympic medal, placing third behind Russian champion Anna Shcherbakova and Alexandra Trusova, another Russian, on February 17. In what was the biggest story of the Beijing Games, embattled Russian Valieva, the leader after the short program, suffered an epic collapse in the free skate and finished fourth.
"I was very surprised I won the bronze," Sakamoto told reporters. "I am very happy. The past four years have been very challenging. My instructors didn't give up on me. My goal at the Japan Championships was to skate at the Olympics and get a medal."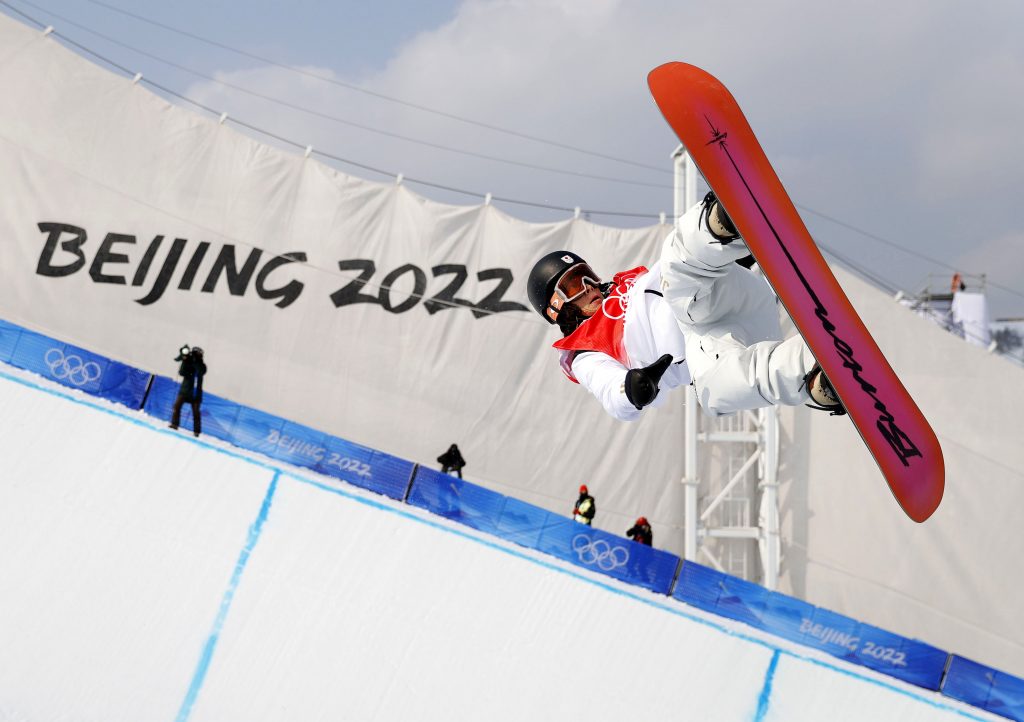 Snowboard Competition Pushes Sport to New Heights
Perseverance paid off for Ayumu Hirano at his third Winter Games. After collecting back-to-back silver medals in his first two Olympics, Hirano elevated his mastery of his aerial skills and triumphed in the men's halfpipe on February 11. Highlighting his achievement was the historic successful landing of a triple cork 1440.
"It hasn't sunk in yet but finally one of my childhood dreams has come true," said the 23-year-old Hirano, the first Japanese to win an Olympic snowboard gold.
On the previous day, Sena Tomita earned the bronze medal in the women's halfpipe with 88.25 points on her best run, two points less than runner-up Queralt Castellet of Spain.

On February 15, Kokomo Murase, 17, became Japan's youngest female Winter Olympic medalist, placing third in the women's big air event, 5.5 points shy of second place.

"It feels like a dream, I can't believe this," Murase said, describing the surreal experience.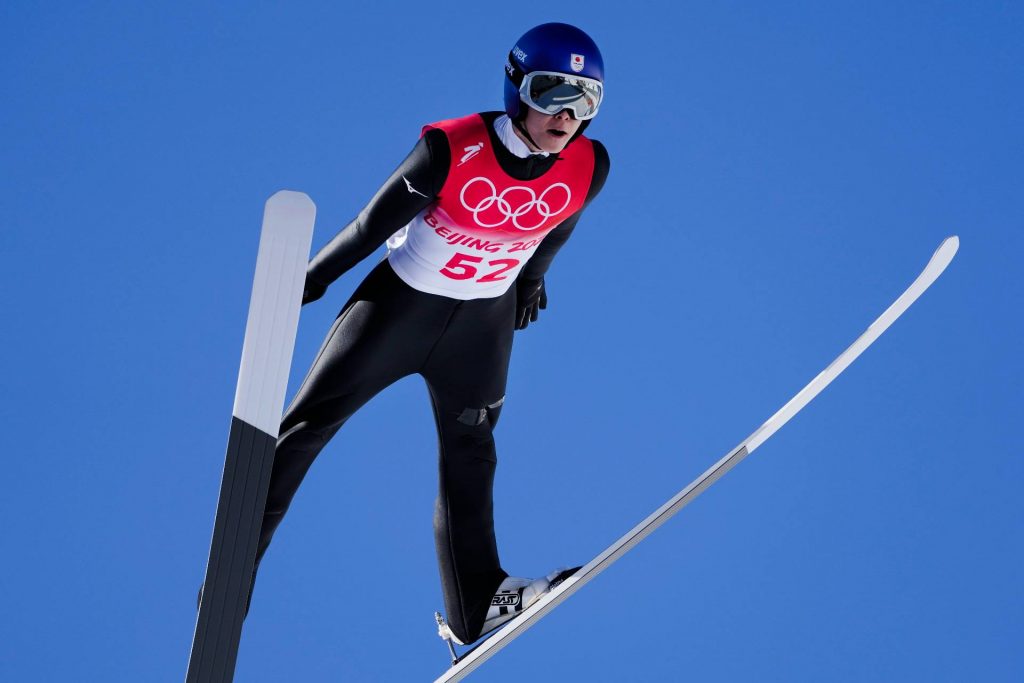 Ski Jumper Kobayashi Soars to a Pair of Medals
Ryoyu Kobayashi was Japan's first champion of the Beijing Games on February 6, two days after the Opening Ceremony. His victory in the men's normal hill event was Japan's first in the event since Yukio Kagaya's golden finish at the 1972 Sapporo Games.

Six days later, the 25-year-old Iwate Prefecture native placed second in the large hill competition. In doing so, he became the first Japanese ski jumper to medal in both events since Kazuyoshi Funaka at the 1998 Nagano Games.
"I feel like I've made a lot of progress over the past four years, I've learned a lot," Kobayashi said later. "Now, I'll aim for some big jumps in the team competition."

In between the two men's individual events, Japan had a controversial fourth-place finish in the mixed team ski jumping competition on February 7. Takanashi, who placed fourth in the women's normal hill event on February 5, was one of five women from four countries who were disqualified due to a jumpsuit violation. In her case, it erased the results of her first-round jump.


Nordic Combined Athletes Bring in Two Medals
Akito Watabe has set a standard of excellence for Japanese Nordic combined athletes, with brilliant ski jumping skills and jaw-dropping stamina in the cross-country portion of his races.

Not satisfied to rest on his laurels, including consecutive individual normal hill/10-km cross-country event silver-medal finishes at the Sochi and Pyeongchang Winter Games, Watabe returned to the spotlight at the Beijing Games. He medaled in his third straight Olympics, this time finishing third overall in the large hill/10-km event on February 15.

Norway's Joergen Graabak won the medal-clinching, cross-country portion of the event by 0.4 seconds over compatriot Jens Luraas Oftebro and 0.6 over Watabe.

Watabe later described the result this way: "Landing on the podium was the result of my obsession with getting a medal, regardless of the color and wanting to use every last bit of strength I had."

The 33-year-old Watabe's strength and athleticism helped carry Japan to its first Nordic combined team event medal since 1998 on February 17. Watabe and his younger brother, Yoshito, Hideaki Nagai and anchor Ryota Yamamoto exhibited strong jumps and pushed the pace on the ski course to put themselves in a position to medal.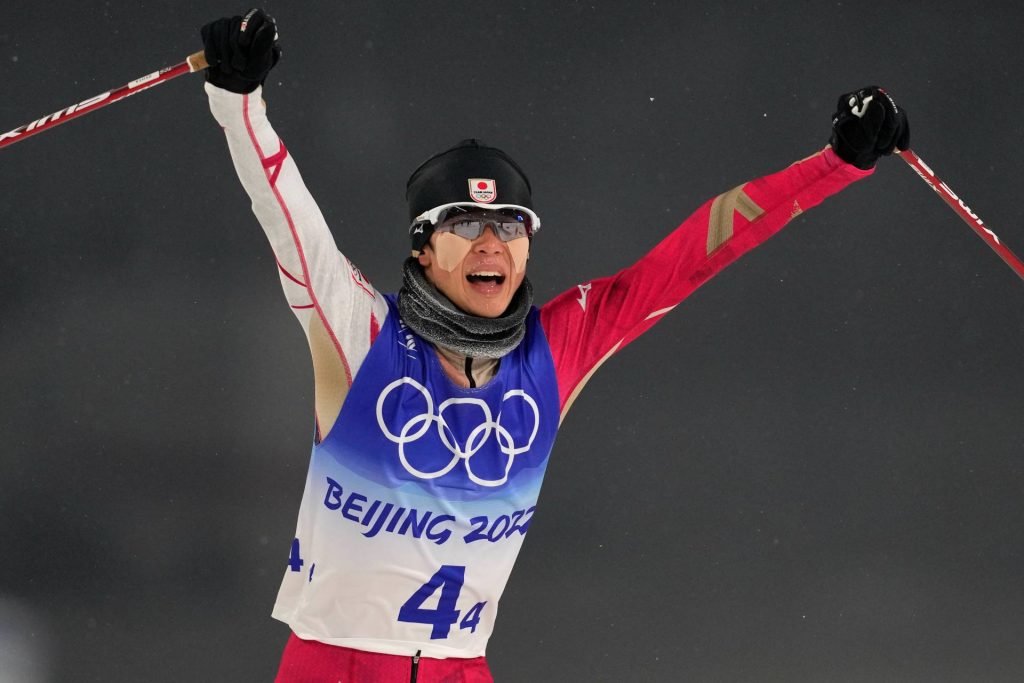 And it all came down to the anchor, who took over the final 5-km leg of the ski race in second place after Akito Watabe completed his leg and Yamamoto jockeyed for final position.
Yamamoto surged into third place late as Japan held off Austria for the bronze.
Said Yamamoto: "A lot was going through my mind at that point. But all I could really think about was finding a way to ensure that my teammates would have a place on the podium."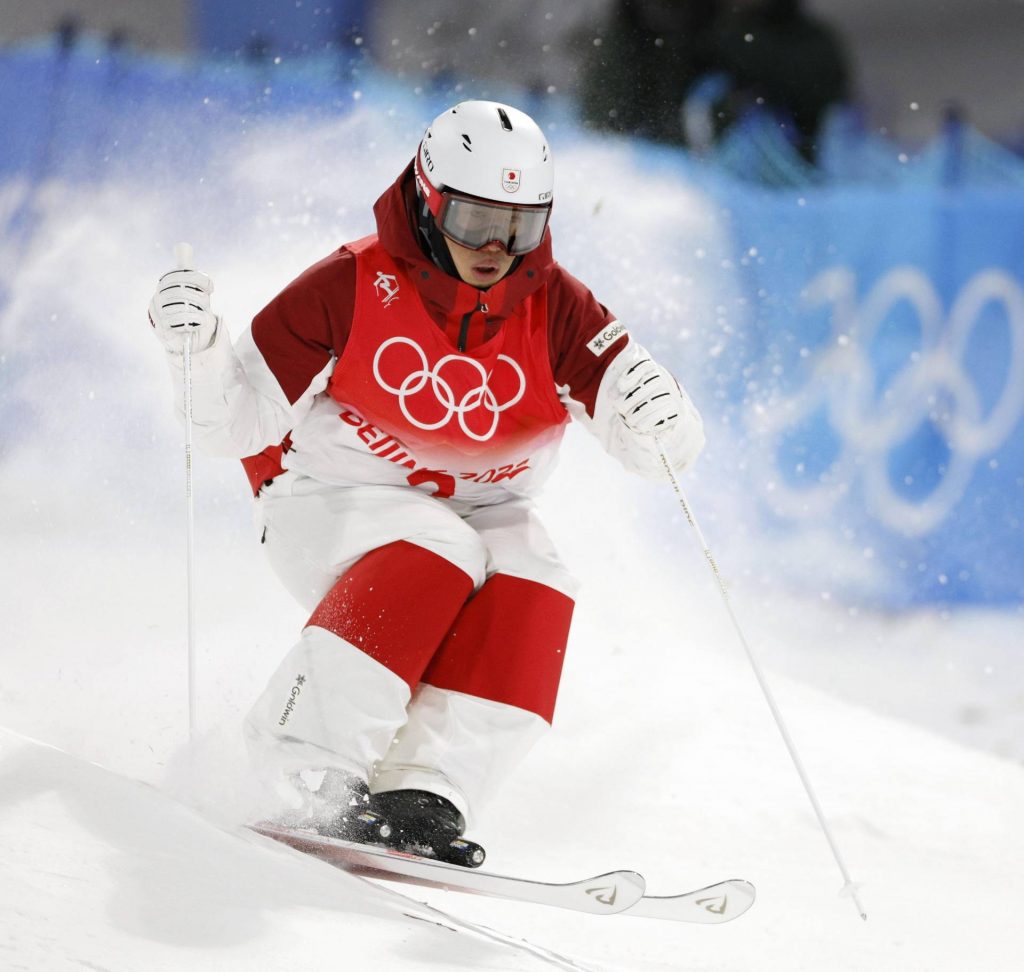 Ikuma Horishima: Japan's First Beijing Medalist
Japan's aforementioned record-setting medal haul began with freestyle skier Ikuma Horishima's bronze-medal effort in the men's moguls final on February 6.
The Gifu Prefecture native lamented a miscue that lowered his score, but said getting a medal will only fire him up to keep striving to reach his goal of winning.
"I went to the big jump, top air, the skiing was OK but after that bump I made a little mistake, and then I went down so fast that I almost skied out but I made it down," Horishima commented. "I am so happy with this result, but my goal is to get an Olympic gold medal, so I'll continue to do that."


Curling's Popularity Continues to Grow
The Japan women's curling team, also known as Loco Solare (representing its hometown club in Kitami, Hokkaido Prefecture), took another big step up on the global stage by finishing runner-up to Britain in the final on February 20, the last day of the Beijing Games.

Four years ago, Japan defeated Britain 5-3 in the third-place match.

This time, Britain's skip Eve Muirhead and her teammates routed Japan, winning 10-3.
What stood out more than the final score of the title match or any of Japan's other contests in China, was the cheerful disposition skip Satsuki Fujisawa and her teammates ー Chinami Yoshida, Yurika Yoshida, Yumi Suzuki and Kotomi Ishizaki, the squad's reserve ー showed along with their competitive intensity.

The talented curlers, who have become media darlings, raised the bar again at the Olympics.
They've transformed an obscure sport in Japan into one with a promising future.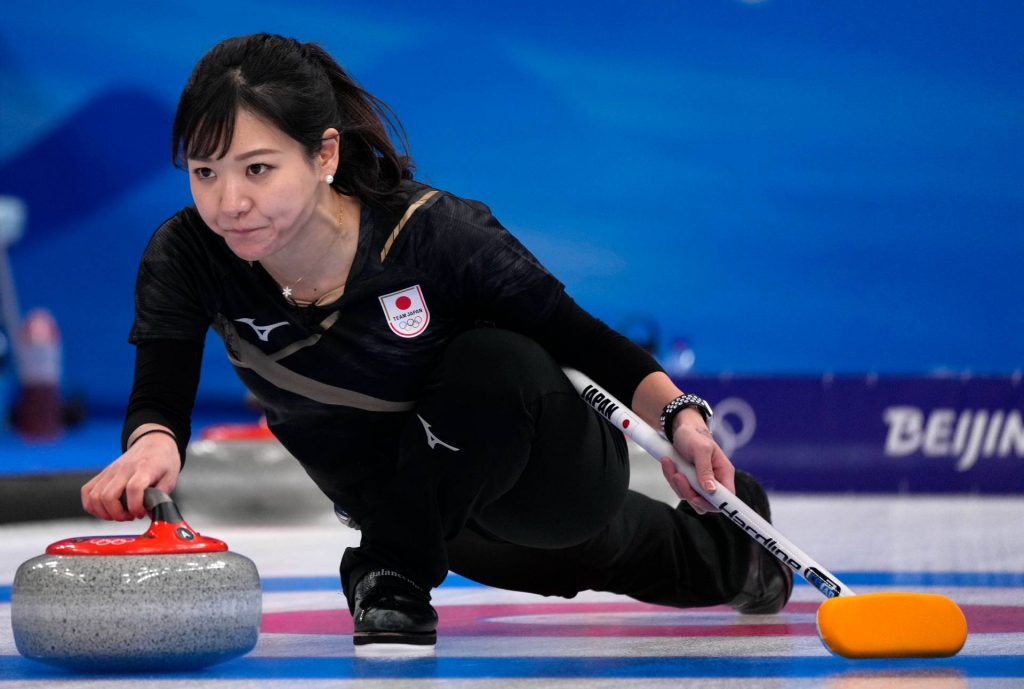 "Local people are happy that Kitami is now known as a curling hotbed. We will do our part to help in any way," Fujisawa was quoted as saying by Kyodo News in the run-up to the Beijing final.
You haven't heard the last about Fujisawa's team or Japan curling squads at big-time tournaments.


Author: Ed Odeven
Follow Japanese sports on our dedicated sports website, SportsLook, and find Ed's columns [Japan Sports Notebook] here on Sundays, in [Odds and Evens] here during the week, and Twitter @ed_odeven.