Biden Shows South Korea's President Yoon How to Enhance the Security of Asia
A better relationship between the US, South Korea and Japan is essential. That requires an end to senseless demands for compensation from a previous era.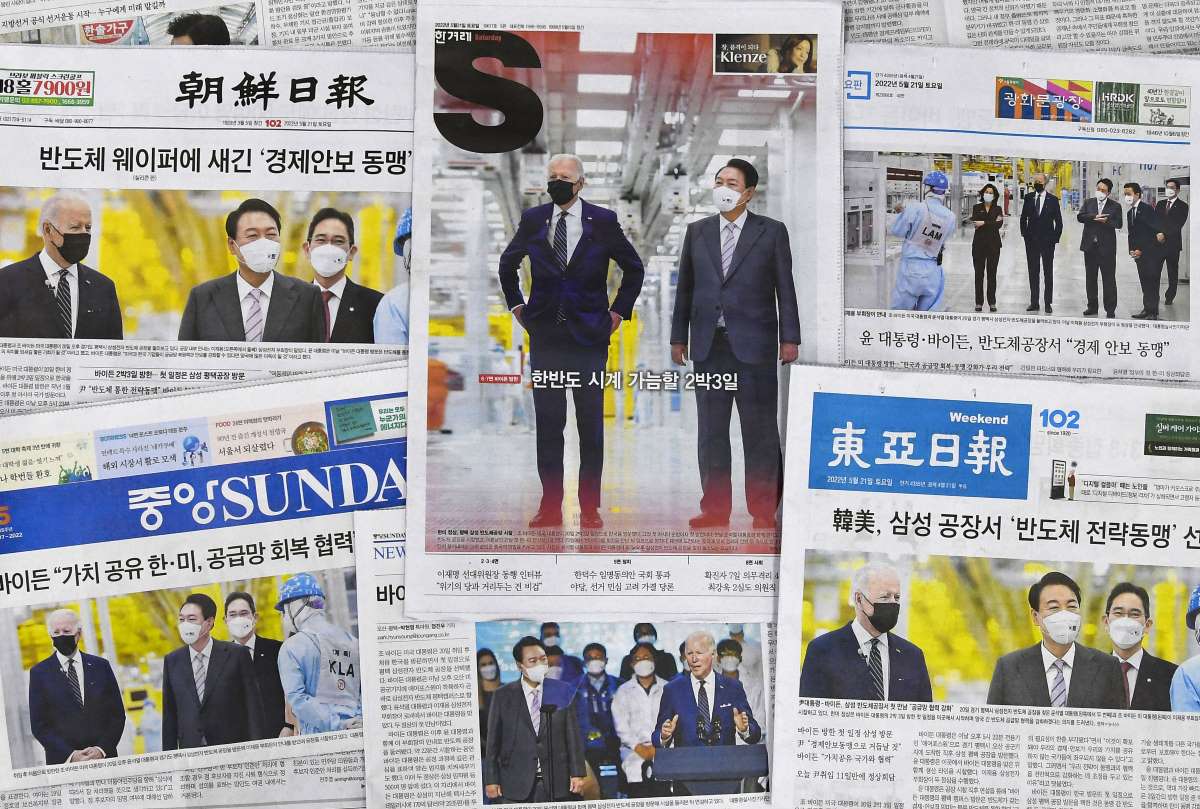 The exchange of business cards is an important ritual which takes place during most high level meetings in Asia.
These small pieces of paper are exceedingly important to their bearers, especially if they display a job title which reflects a recent promotion.
For those who have reached the very top - such as a president or a prime minister - a card is unnecessary ー everyone knows they're in charge.
The recently appointed foreign minister of South Korea, Park Jin, probably keeps a few cards in his pocket, just in case he's not recognized. He has only been on the job a few weeks yet, his first major responsibility - to help host a visit to Seoul by Joe Biden - will surely have raised his profile.
Many people in the United States are familiar with Dr Park through his work as chairman of the Korean-American Association, which promotes mutual understanding, friendship and cooperation between the countries.
With his excellent English, strong grasp of technology and extensive political and legal experience, Mr Park is ideally qualified to guide the foreign policy of South Korea's President, Yoon Suk-yeol.
Mr. Biden's visit to Seoul came just 11 days after Mr. Yoon's inauguration. "I'm honored to be able to meet you so early in your tenure," Biden said at a joint news conference. "The alliance has never been stronger, more vibrant, or - I might add - more vital."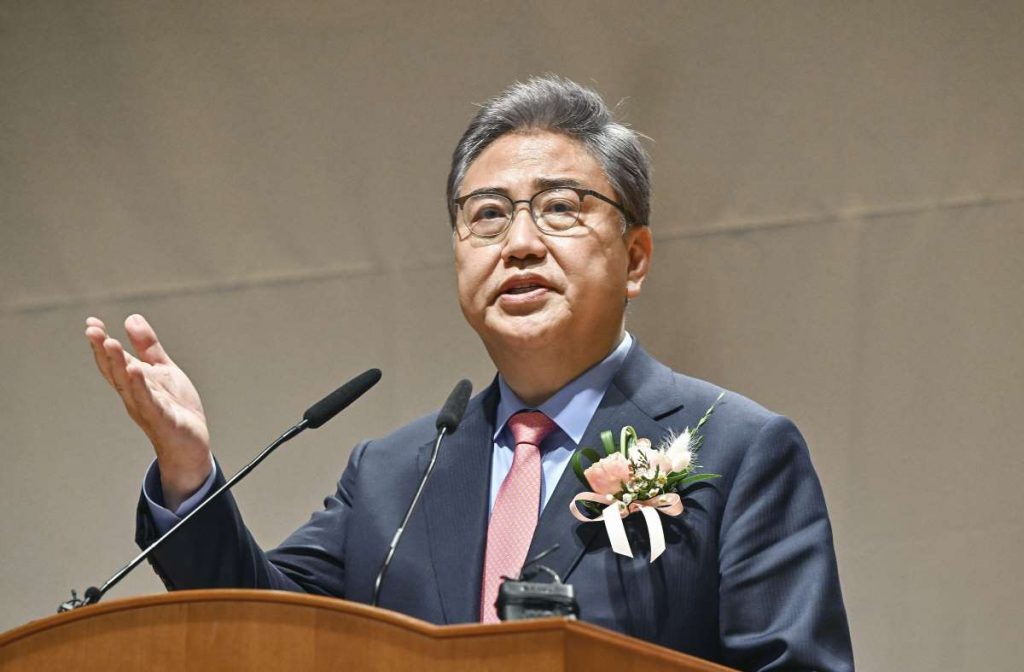 North Korea Threat
On his flight to Asia on board Air Force One, the US National Security Advisor Jake Sullivan was asked by reporters about rumors of an impending nuclear weapons test by North Korea.
Mr. Sullivan said: "That would underscore one of the main messages we are sending on this trip, which is that the United States is here for our allies and partners, we are here to help provide deterrence and defense for the ROK and Japan, we will respond to any threats and any aggression decisively."
Mr Sullivan continued: "Our cooperation with these two countries bilaterally and the US-Japan-ROK cooperation trilaterally will only strengthen in the face of any further provocations by North Korea."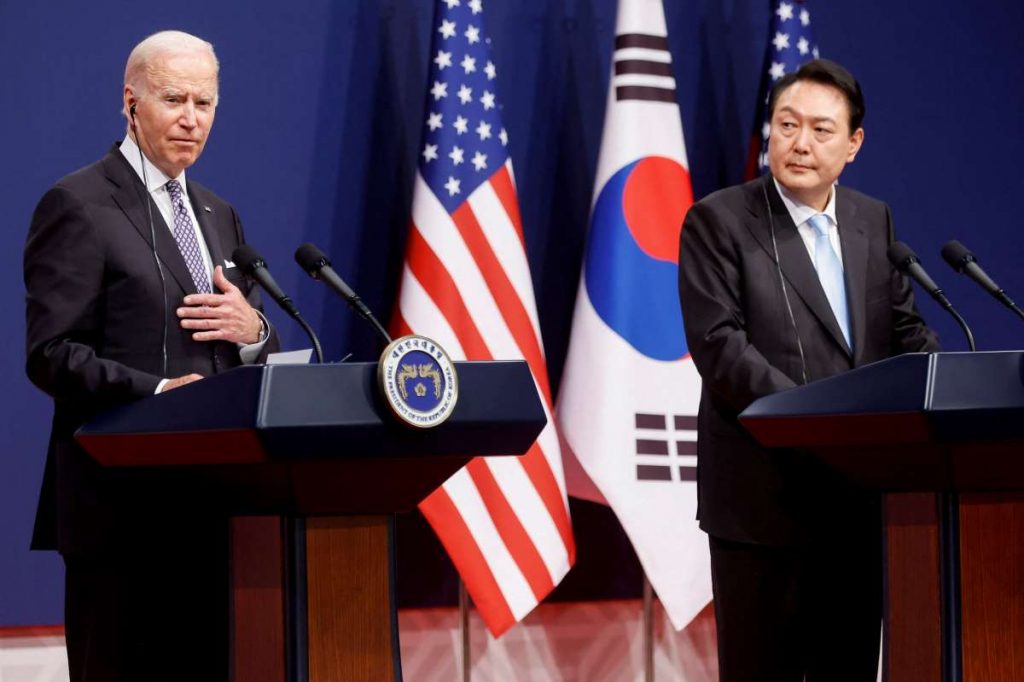 Military Issues
Foreign Minister Park does not have much of a military background, although, like most Korean men, he did serve for a few years in the armed services when he was young. He is now facing pressure from the Americans to step up defenses against a potential attack from North Korea, or a conflict in the region involving China.
Members of President Biden's team used their short trip to Seoul to press their hosts to buy more US fighters, bombers and missiles. And to expand combined military exercises. South Korea's former president, Moon Jae In, chose to minimize joint military drills to avoid provoking the North.
Even if the exercises resume, there is still a faint hope in Seoul that somehow the North Koreans will choose to change direction. The door remains open to dialogue aimed at achieving a unified Korea.
Jake Sulluvan takes the view that North Korea has not displayed any indication of willingness to engage in meaningful or constructive diplomacy. "As long as they continue to refuse to do so, we'll continue to stay on the course we're on, which is to impose pressure, to coordinate closely with our allies and to respond to provocations with clarity and decisiveness," he said.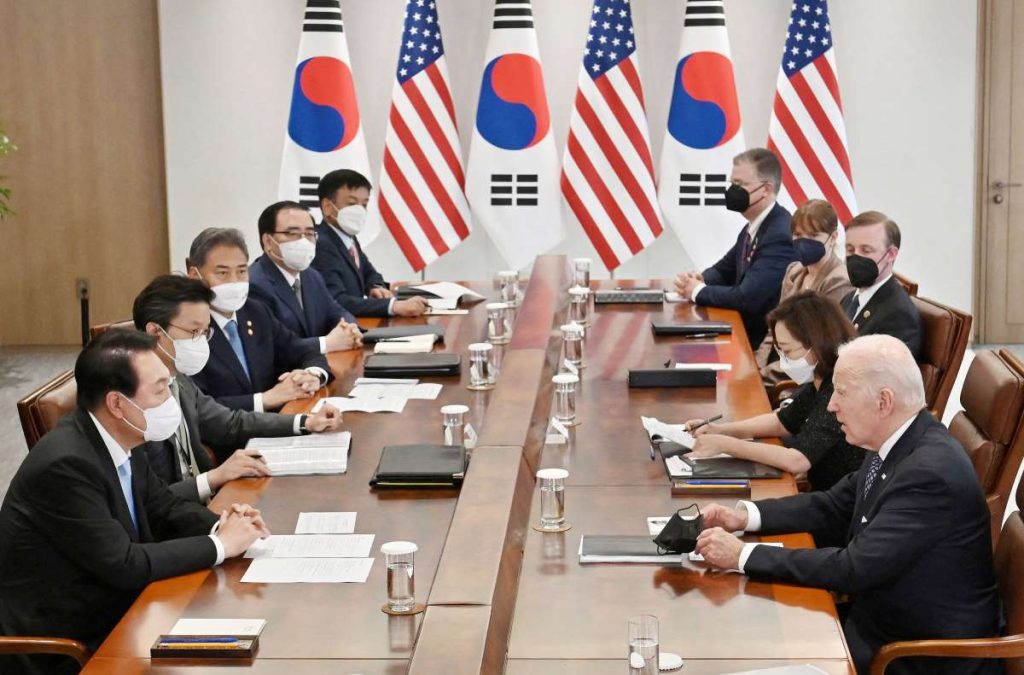 Towards a Better Trilateral
Foreign Minister Park understands that Washington's Indo-Pacific strategy includes a sincere hope of a better relationship between South Korea and Japan.
A joint communique which was issued after the presidential summit in Seoul said: "Both leaders underscore the importance of trilateral cooperation for responding to [North Korea's] challenges, protecting shared security and prosperity, upholding common values and bolstering the rules-based international order."
When it comes to the idea of rapprochement with Japan, the rhetoric coming from Mr. Yoon's government is certainly warmer than it was from his predecessor Moon Jae In. Nevertheless, South Korea appears to expect compromises which Japan cannot concede.
In April, Foreign Minister Park said he wants to resolve issues with Japan "in a future-oriented manner based on a correct historic understanding."
The problem is that South Korea's concept of a "correct understanding" appears to mischievously suggest that corporations such as Japan Steel should pay compensation to the descendents of people who worked for Japanese companies during the occupation period, which began before the Second World War.
Prime Minister Fumio Kishida remains adamantly against that plan, pointing out that the matter was settled by the courts decades ago. Tokyo is hoping that the government of Mr. Yoon will not try to exploit the historical resentment for domestic political purposes - a hope that is shared in Washington.


New Cold War
China is watching closely. Foreign Minister Wang Yi has urged the South Korean government to avoid a new cold war, telling his counterpart Park Jin that the two countries should try to overcome their differences and keep the region "open and inclusive".
In Chinese propaganda, the US is pursuing a cold war approach to persuade other countries to back its competition with China and "maintain its unilateral hegemonic position at all costs."
The United States responds that the best way to keep the Indo-Pacific open and secure is to maintain a robust deterrence against aggression.
There may be a slight sense of disappointment that Mr. Biden chose not to start his important first tour of Asia in Japan. Yet experienced diplomats will realize that if the United States can ensure that South Korea participates fully in its Indo-Pacific strategy, that is very much in Japan's national interest.


RELATED:
Author: Duncan Bartlett
Duncan Bartlett is a regular contributor to JAPAN Forward. You can read his other articles and essays here.