EDITORIAL | President Yoon Show You Really Want Improved Ties With Japan
For relations with Japan to get better, it is up to Seoul to adhere to the principle that "promises between nations must be kept".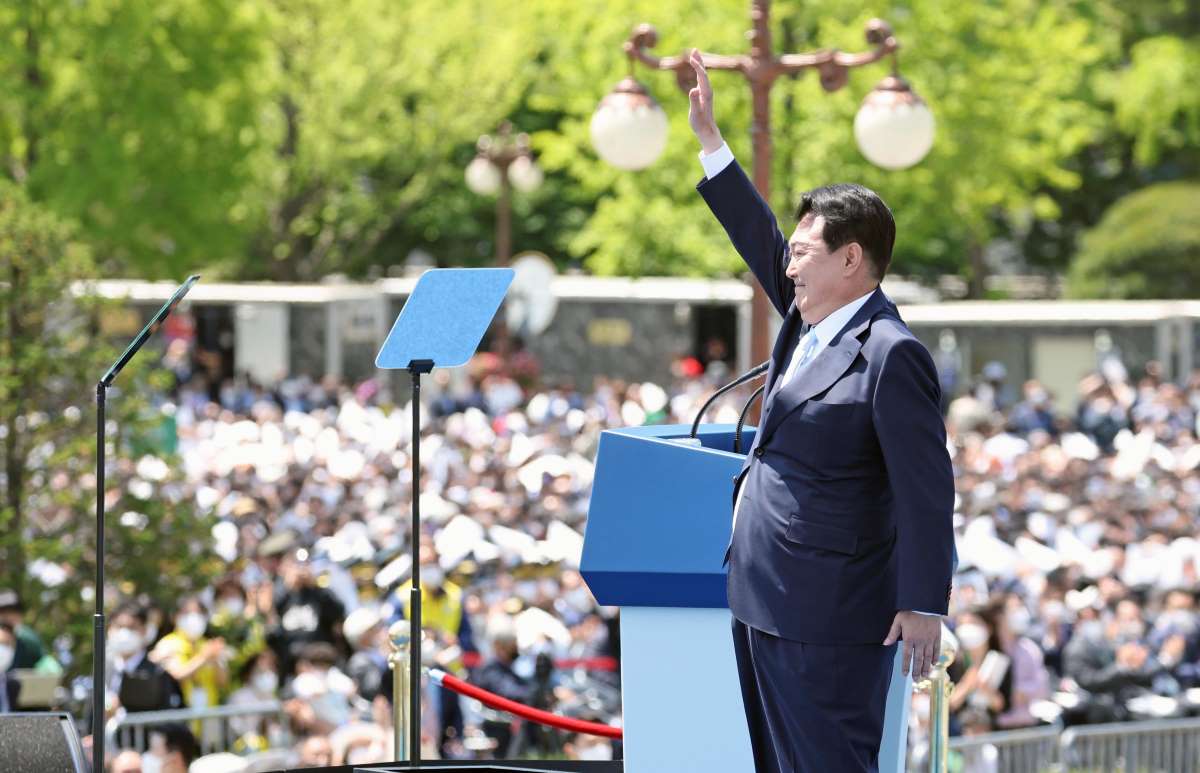 Yoon Suk-yeol has taken office as the new President of South Korea and will lead the first conservative government in that country in five years.
In his inauguration address on May 10, the former public prosecutor, who took a hard line on North Korea during the campaign, called on Pyongyang to abandon its drive to develop nuclear weapons.
At the same time, Yoon declared that if North Korea's leaders genuinely engage in complete denuclearization, "We are prepared to present an audacious plan for vastly strengthening North Korea's economy and improving life for its people."
Yoon added that under his administration the door will remain open for dialogue to peacefully resolve issues between the two Koreas.


Threats to the Region
North Korea continues to develop nuclear weapons and missiles, and appears poised to conduct its seventh test of a nuclear device, which will be the first in more than four years.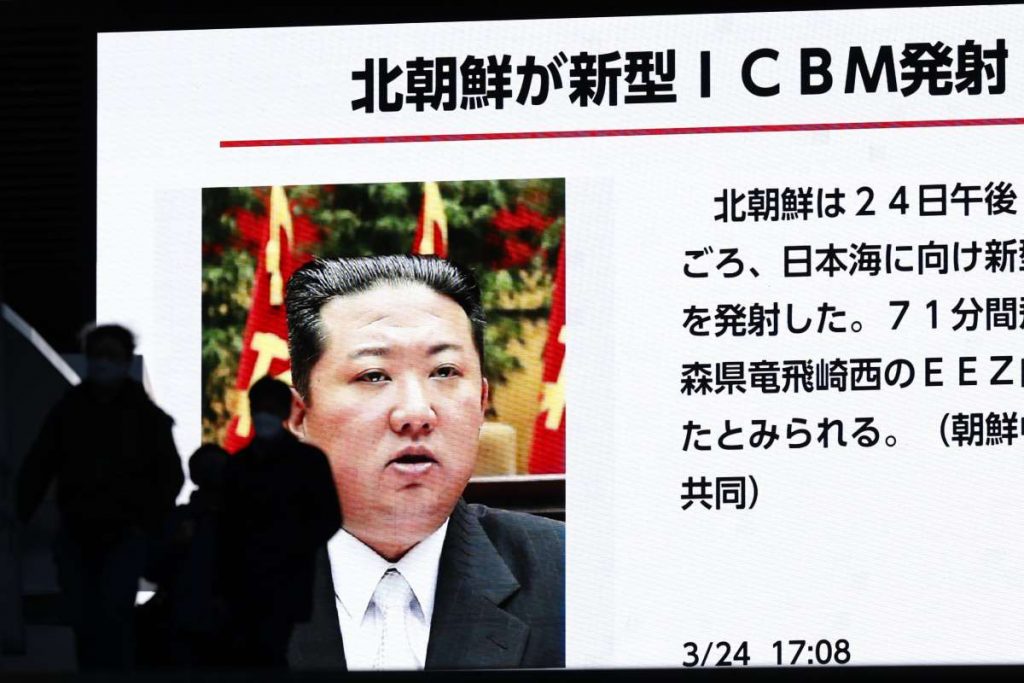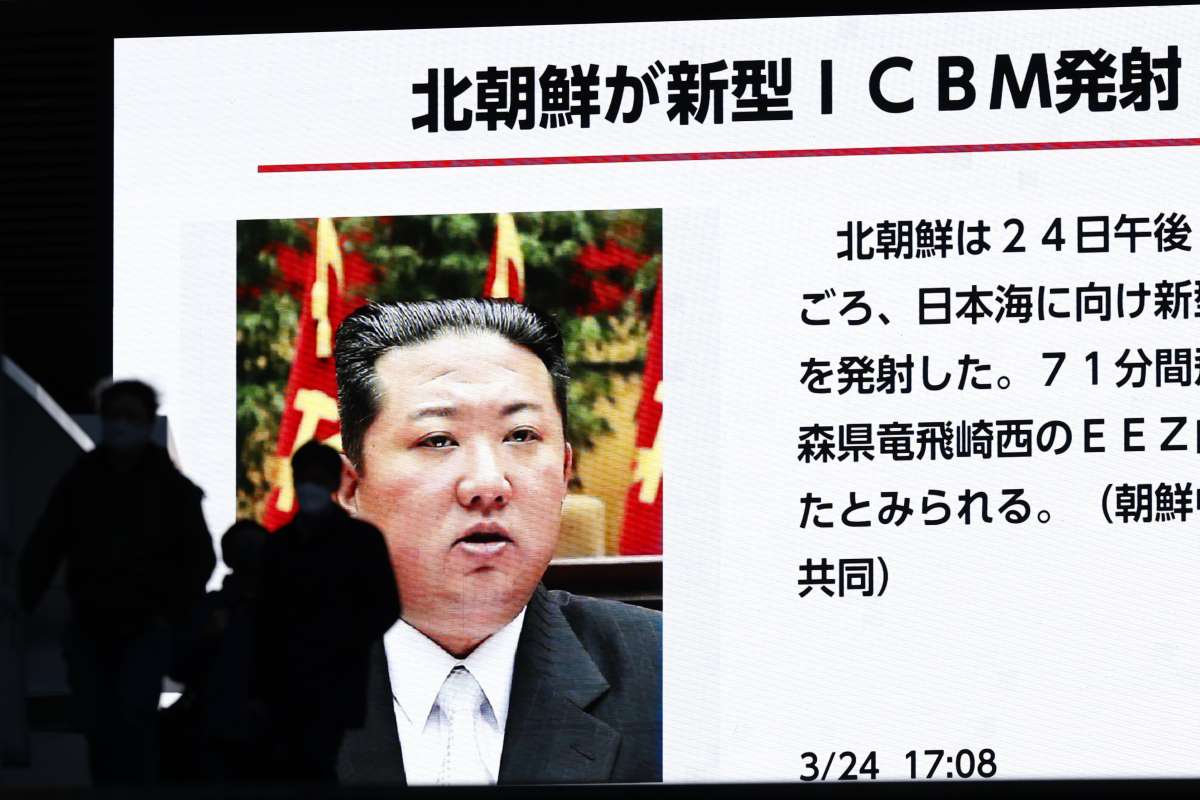 Elsewhere, China is ratcheting up political and military pressure on Taiwan, and Russia is continuing its invasion of Ukraine.
In all cases, talk alone will not be enough to deter these bad actors on the international scene. Actual pressure is also indispensable.


No Mention of Regional Allies Japan and US
Be that as it may, it is regrettable that in his address President Yoon chose not to mention South Korea's relations with either Japan or the United States.
Now more than ever Japan, South Korea and the United States need to cooperate for the sake of peace and stability in East Asia. Seeing as how under Moon Jae-in, Yoon's predecessor, the trilateral arrangement did not function as it should, strengthening relations among the three countries will be a pressing diplomatic issue for the Yoon administration.
To achieve these goals, Yoon will first have to normalize relations between Seoul and Tokyo, as bilateral ties between our two countries reached their postwar nadir under Moon. Therefore, Yoon must clearly present policies for improving relations with Japan.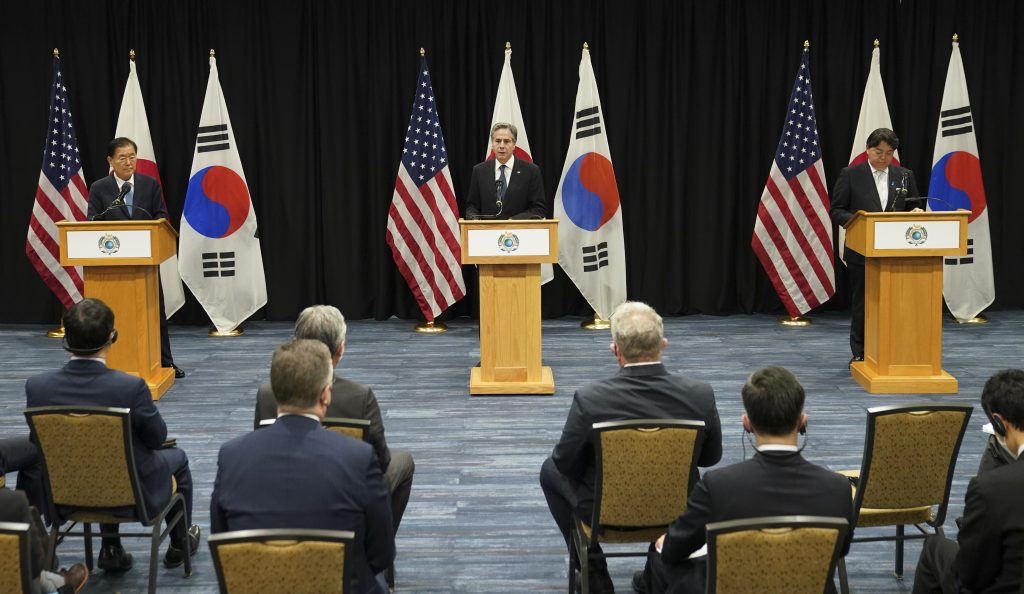 Missing: Good Precedent
When earlier conservative governments led by Lee Myung-bak and Park Gyuen-hye were first launched, they advocated forging future-oriented bilateral relations. Nevertheless, after public support for these administrations declined among the public, they unreasonably shifted their stances.
President Yoon has signaled his intent to abandon Moon's pro-Pyongyang, pro-Beijing policy line, and to instead emphasize security cooperation with Japan and the United States. However, the progressive Democratic Party of Korea still holds a majority in the National Assembly, and may seek to hamstring Yoon, who is a political novice.
We hope that President Yoon will exert strong leadership expressed through decisive action and not just a string of empty words.
It needs to be kept in mind that South Korea bears sole responsibility for the deterioration in Japan-South Korea relations. It is up to Seoul to adhere to the principle that "promises between nations must be kept"—something that should be obvious.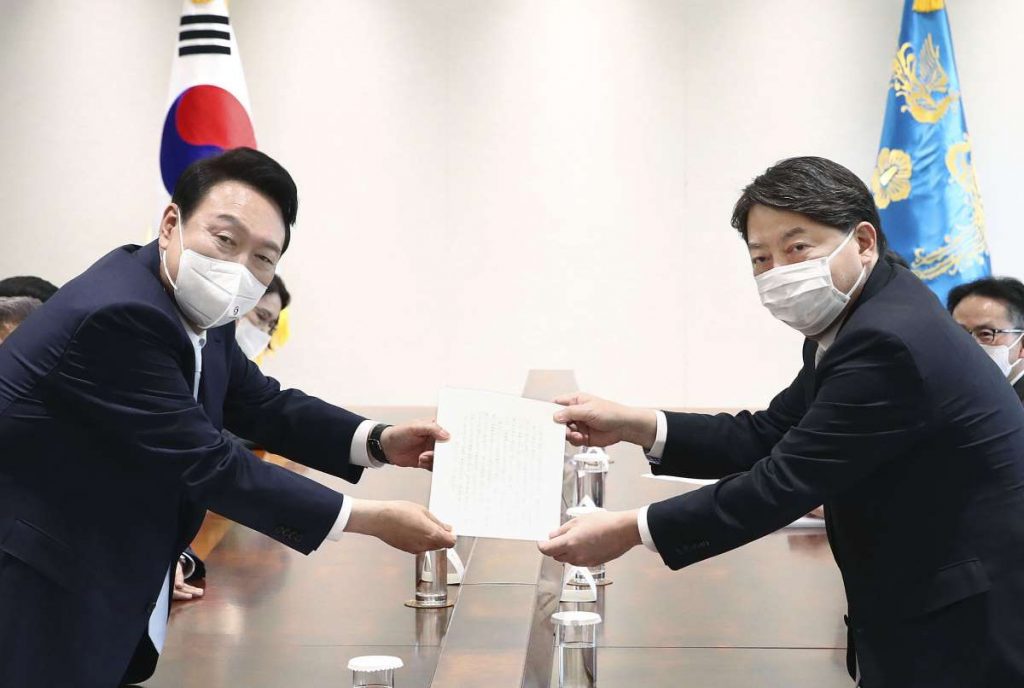 Cracking Open the Door
While in Seoul for Yoon's inauguration, Foreign Minister Yoshimasa Hayashi met with his incoming counterpart Park Jin, who said "We cannot allow Japan-South Korea relations to get worse than they are now."
If that is so, then the Yoon administration needs to abide by the 1965 Treaty on Basic Relations between Japan and the Republic of Korea that declares that all claims "have been settled completely and finally." It accordingly has the responsibility to halt attempts to sell assets of Japanese companies in South Korea in connection with the lawsuits concerning alleged "wartime forced labor."
During their meeting the two foreign ministers concurred that the bilateral agreement on "comfort women" reached seven years ago had also "completely and finally" settled that issue and the agreement should be complied with. Park Jin put it succinctly when he said, "It is an official agreement."
That should be considered the starting point for improvement in Japan-South Korea relations.


RELATED:
(Read the editorial in Japanese at this link.)
Author: Editorial Board, The Sankei Shimbun