Hope Emerges with President-elect Yoon for Repairing Japan-South Korea Relations
Japan and South Korea urgently need dialogue on security and economic renewal post-COVID. This requires a clear focus on the future and an end to rancor from the past.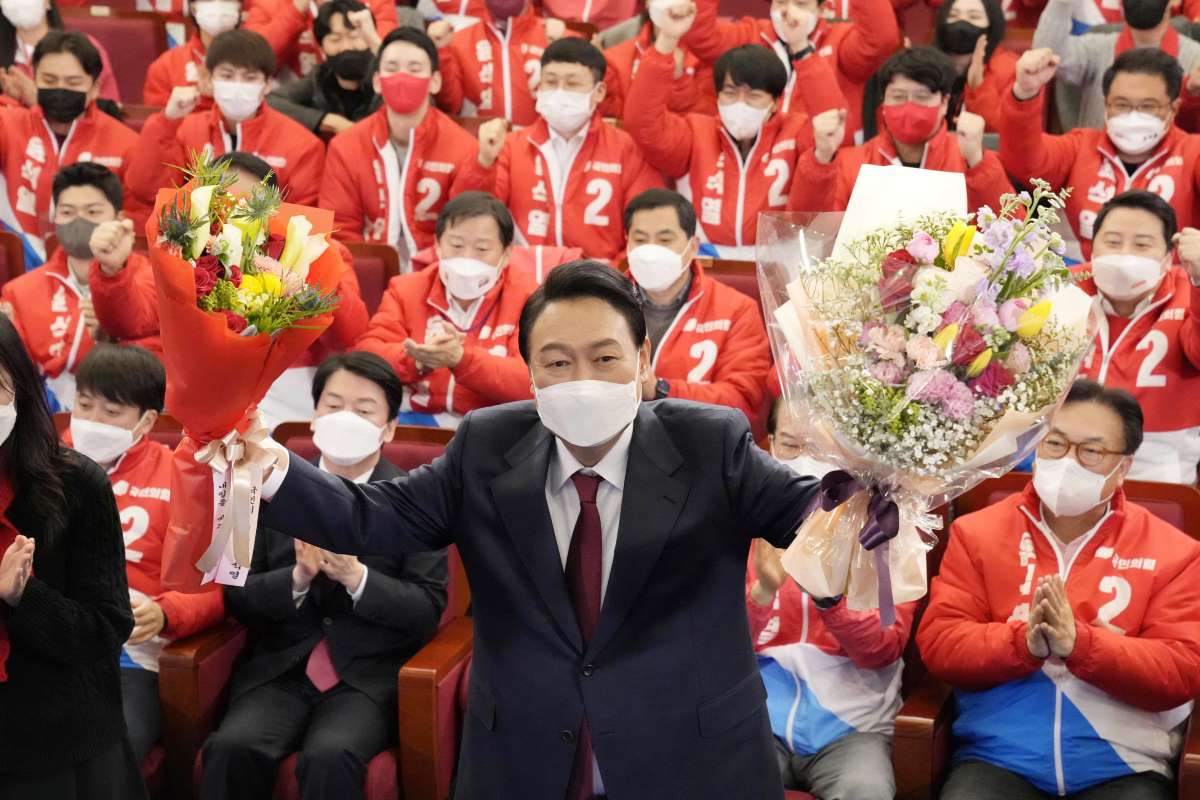 There is no better way to learn about the history and politics of South Korea than to pay a visit to the Blue House (Cheong Wa Dae), the imposing official residence of the country's president.
Tourists are allowed to glimpse its luxurious interior from a distance - provided they book guided tours well in advance.
However, for a person on an important mission, guards in crisp white uniforms will throw open the great golden gates - which the security staff refer to as Entrance Number 11 - and escort the VIP to the foot of a grand staircase.
Once inside, press cameras will capture the moment when the guest is greeted by the president himself.
I suggest that Japan's Prime Minister Fumio Kishida pays a visit to the Blue House this summer, although I recognize that this will depend on him receiving an official invitation from Yoon Suk-yeol, who will take office in May.


Warm Messages
There are a number of reasons why I think such a historic visit is possible, following years of rancorous relations between the two nations. The last time a Japanese leader entered the Blue House was when former Prime Minister Shinzo Abe met President Park Geun-hye in 2015.
Fortunately, Mr. Yoon has been sending warm messages to Japan since he was elected in an extremely close vote on March 9. When he contacted Fumio Kishida by telephone recently, they agreed to hold a face-to-face meeting as soon as possible.
For this plan to come to fruition, Mr. Yoon will need to lay aside the resentments which have darkened relations between the countries and which were particularly apparent after Moon Jae In became South Korea's president in 2017.
Mr. Yoon told Mr. Kishida that he wishes to resolve bilateral issues in a "reasonable, mutually beneficial manner," adding that both sides have many areas of cooperation, including regional security and the economy.
In return, Mr. Kishida described South Korea as "an important neighboring country" and added that "robust Japan-South Korea relations are essential to protect the rule-based international order and ensure the peace, stability and prosperity of the region and the world."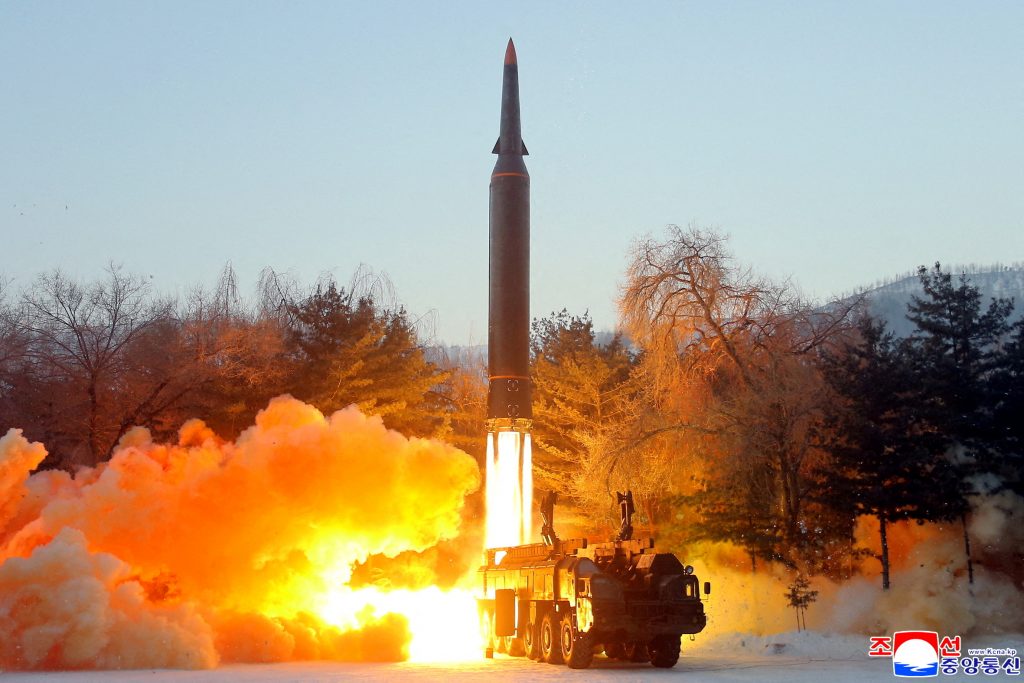 Reassessing North Korea
For the sake of South Korea's international reputation, Mr. Yoon ー a conservative ー needs to show that he is ready to make a decisive break with the attitude towards North Korea which was adopted by Mr. Moon, a progressive.
Throughout his time in office, President Moon made implausible predictions that the two countries would soon reunite and prosper. The North Koreans played along with the friendly rhetoric, without allowing any cracks to appear in their rigid dictatorship.
Kim Jong Un is currently pursuing a ruthless approach ー allowing his people to suffer immense hardship because of COVID and at the same time, investing heavily in lethal weapons.
South Korea's military says North Korea fired a missile from Sunan Airport on March 16 which exploded in mid-air, sending projectile debris raining down on Pyongyang.
Defense experts warn that the North Koreans are also working flat out to build intercontinental missiles and nuclear warheads.
Alex Holmes from Capital Economics noticed that during his election campaign, Mr. Yoon called for a hardline approach towards the North, even talking about possible pre-emptive strikes should cross-border relations get out of hand. He says: "There's now obviously much less chance of reunification in the near term."
"One of the things that President Moon was often criticized for was for being too preoccupied with North-South reunification. Lots of people accused him of neglecting the problems at home, so it might well be that the new president will focus more on domestic issues," says Mr. Holmes.


Special Envoys
Although Mr. Yoon has no foreign policy experience, he has already dispatched special envoys to the United States and the European Union. An envoy will also soon come to Tokyo, according to the Hankyoreh newspaper, which praised the move, saying that Japan is "a country we desperately need to mend our relationship with."
However, Mr. Yoon has been cool towards China. There has been no dialogue yet between the president-elect and the Chinese leader Xi Jinping, even though Mr. Yoon had spoken by telephone with Mr. Kishida, President Biden, the British Prime Minister Boris Johnson and other European leaders.
China presents a dilemma for South Korea. It is the country's largest trading partner and has much in common with it culturally. Five years ago, China objected to South Korea deploying a missile defense system known as THAAD (Terminal High-Altitude Area Defense), on the grounds that its radar could be used to carry out surveillance of Chinese territory.
The row led to a boycott of South Korean pop culture by Chinese consumers, as well as steep drops in the number of Chinese tourists visiting South Korea. Mr. Yoon has suggested he may try to reinstate THAAD, even if it causes consternation in Beijing.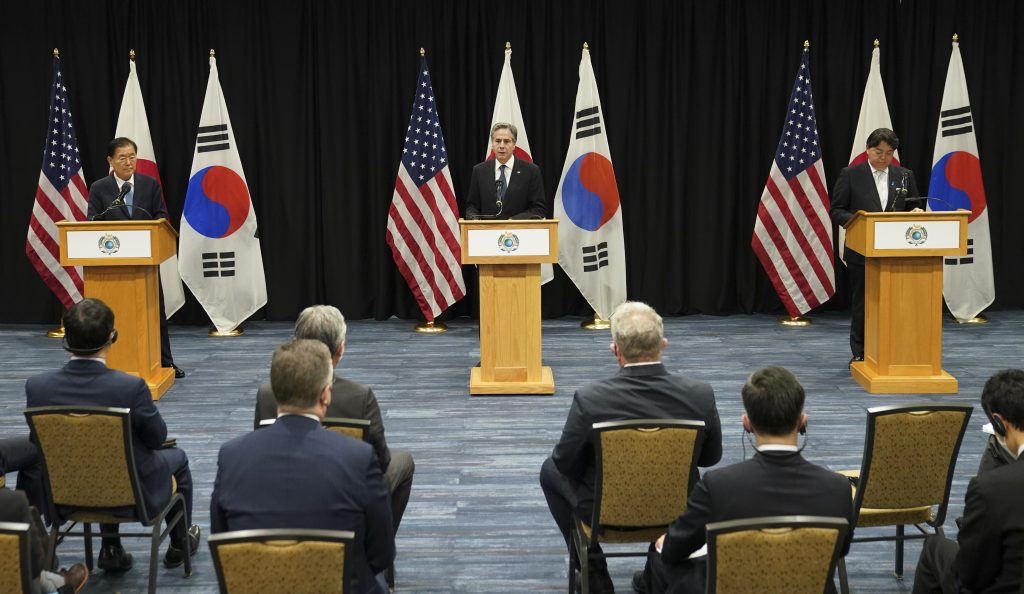 America's Hopes
From the point of view of the Americans, the imminent arrival of a new president in the Blue House is a welcome development. Secretary of State Antony Blinken has been trying to coax the South Koreans away from China, emphasizing America's huge investment in its defense, with nearly 30,000 troops stationed there. Presidents Trump and Biden have spoken of South Korea as a like-minded country, a friend and an ally.
When I consult diplomats in Washington, they often tell me that they hope to see an end to the long-standing resentments in South Korea relating to the period of the Japanese occupation, as they believe these place limits on the trilateral security alliance with Japan, which is at the core of US policy in the Indo-Pacific.
There was recently a striking example of the positive side of this alliance, when the US, South Korea and Japan all took decisive action to sanction Russia, following the invasion of Ukraine. South Korea severed transactions with Russia's central bank and immobilized its assets held in won.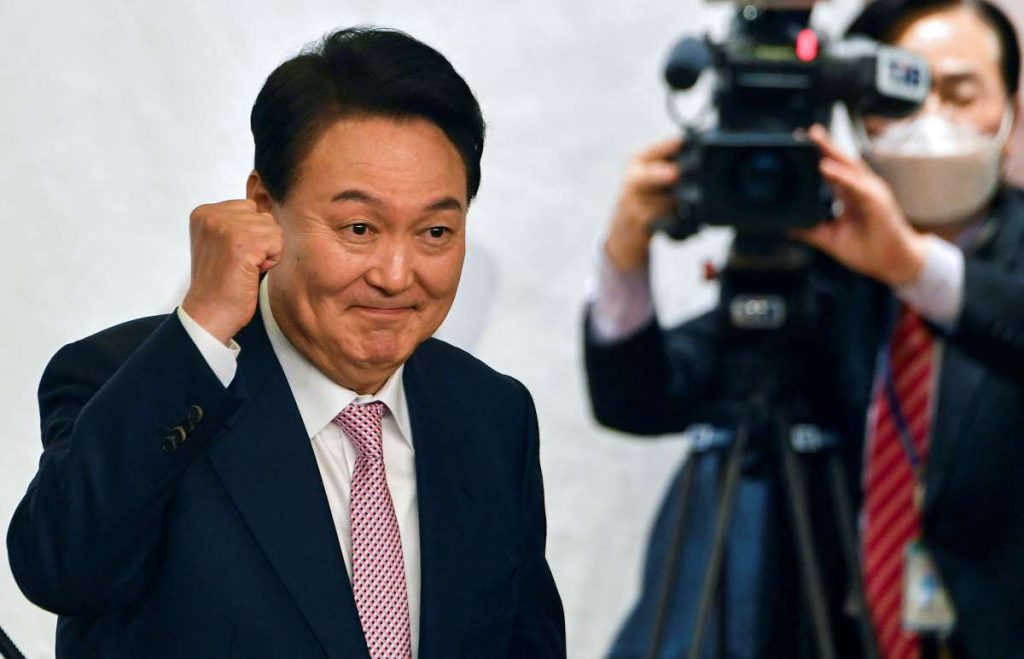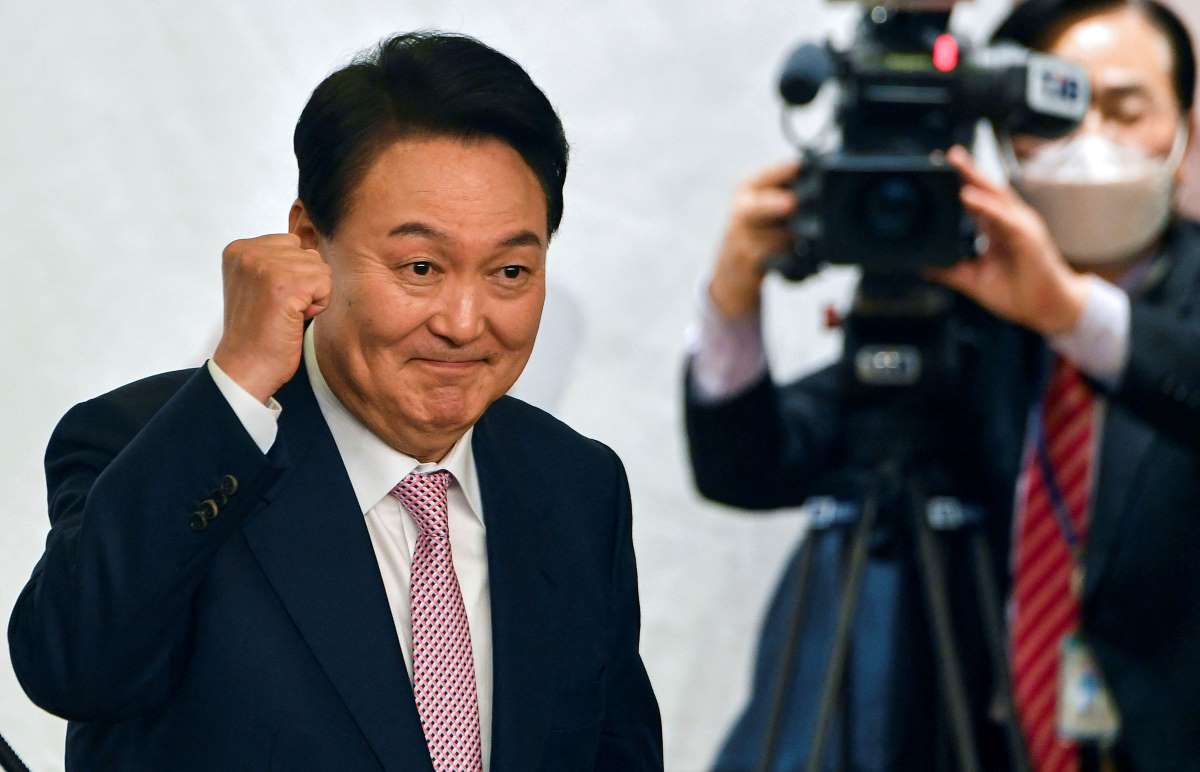 Political Limits
Even as president, there are limits to Yoon Suk-yeol's power. He requires the support of the National Assembly for any major legislation.
Incumbent President Moon Jae-in's dominant Democratic Party holds a majority of 300 seats in the legislature and no elections are due imminently.
Alex Holmes from Capital Economics says: "In terms of Yoon's legislative agenda, it's bad news. He will face a lot of opposition in passing anything. He can work within the powers of the president on international relations and foreign policy, but in terms of passing new laws - or rolling back ones passed under his predecessor - he has limited scope. His hands are rather tied until the next legislative elections in two years time. Until then, he will need to be supported by the opposition."
Given these restraints, Mr. Yoon will need trusted political associates, including a new Minister for Foreign Affairs - a post which has not yet been appointed.
From Japan's point of view, it is fortunate that the role of Foreign Minister is currently held by Yoshimasa Hayashi, a seasoned diplomat with many connections in South Korea.
Mr. Hayashi is likely to attend Mr. Yoon's inauguration in May. That will be an important step towards better relations between the two countries.
But what would really mark a new beginning is a visit to the Blue House by Prime Minister Kishida. A banquet in his honor would be a respectul, conciliatory gesture.
More important than the dinner are the talks which could be arranged in the private offices of the president. It is through such dialogue that both sides can seriously consider the ways in which their national interests align in an increasingly dangerous world.


RELATED:
Author: Duncan Bartlett
Duncan Bartlett is a regular contributor to JAPAN Forward. He is the Editor of Asian Affairs magazine and a research associate at the SOAS China Institute, University of London. He is currently a teacher in an online course for Economist Executive Education entitled "International relations: China, the US and the Future of Geopolitics".