Biogas from Food Waste at the Osaka Expo Earmarked for Use in LNG Substitute
Osaka Gas aims to demonstrate its methanation technology at the Expo, converting gas from food waste and hydrogen from renewable energy into synthetic methane.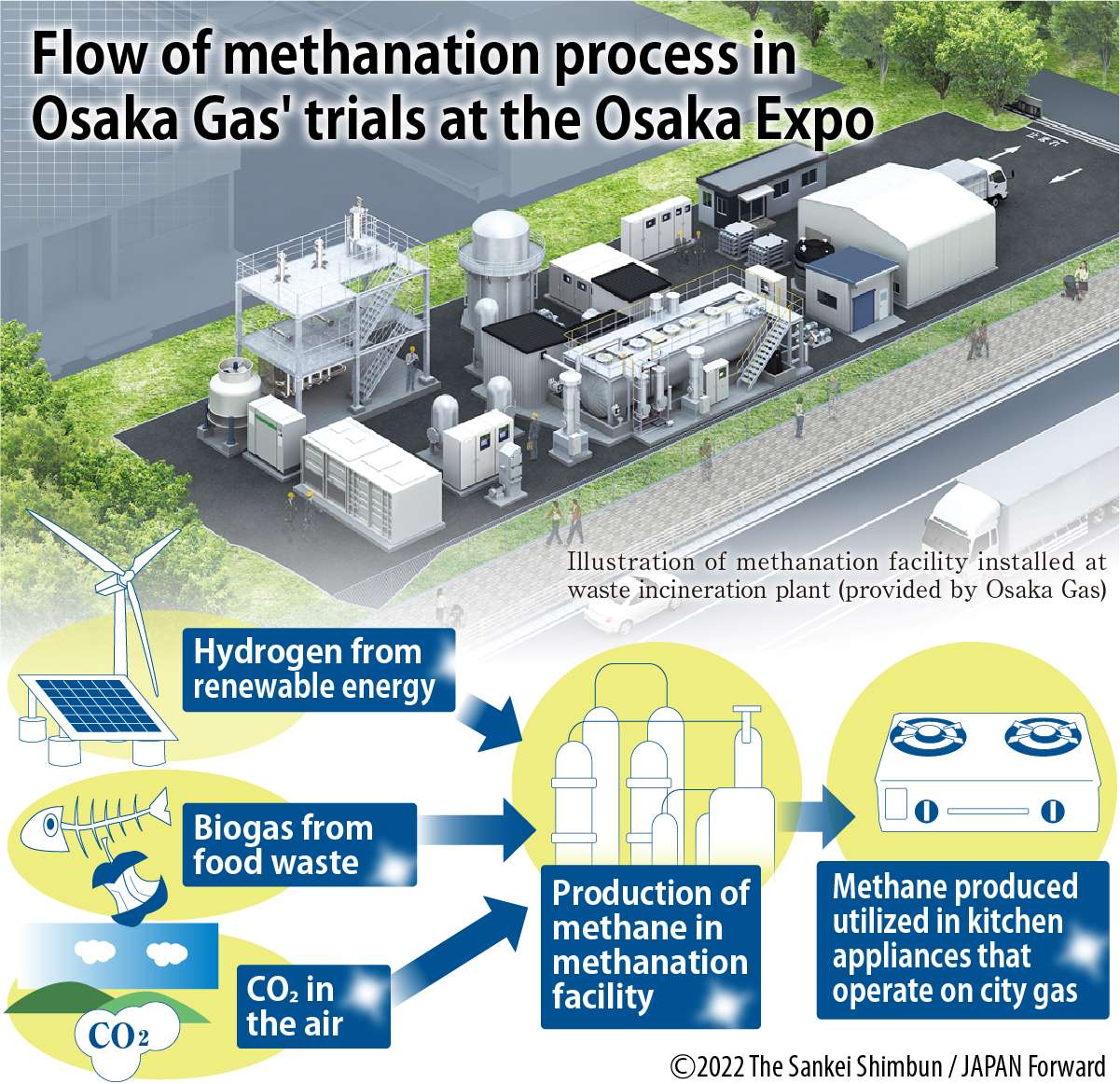 A leading energy company is developing 'methanation' technology to synthesize methane, the main raw material for city gas, from carbon dioxide (CO2) and hydrogen. Aiming to have the technology ready for practical use by 2030, Osaka Gas plans to test it at the Osaka Expo in 2025. The plan is to utilize synthesized methane gas from food waste generated at the 2025 Osaka-Kansai Expo for food preparation.
The technology is attracting attention from the standpoint of decarbonization and usability in existing city gas infrastructure. But there are some challenges to be overcome before any full-scale adoption could take place.


Methane Synthesis from CO2
"CO2 released into the atmosphere is captured and recycled as a raw material for methanation. This is an economically rational solution to achieve carbon neutrality (net zero CO2 emissions)," explains an Osaka Gas representative.
About 90% of natural gas, the raw material for city gas, is methane. It is possible to replace natural gas with synthetic methane. The advantage of such technology is that infrastructure such as liquefied natural gas (LNG) carriers, storage tanks, and city gas pipelines can be used without modification. The same holds true for equipment such as gas stoves in homes and restaurants.
In order to achieve the government's goal of becoming carbon neutral by 2050, technologies that can recycle CO2 to produce gas or plastics are regarded as indispensable.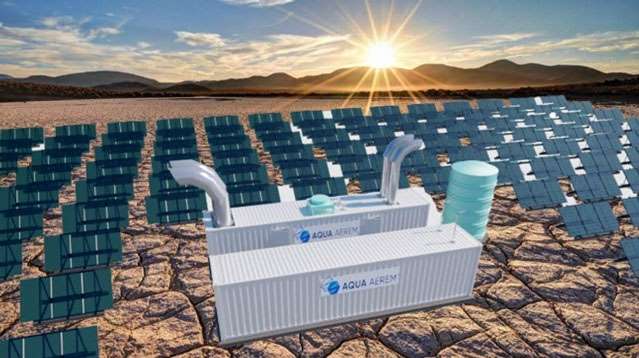 One such technology, methanation, is considered to result in net zero CO2 emissions because the CO2 used to produce methane offsets the CO2 emitted when used as city gas. CO2 emissions are regarded as virtually zero. Although not yet put to practical use, the basic technology has been established.
For this reason, the gas industry is accelerating the development of methanation technology. In March 2022, Tokyo Gas started operation of a small-scale methanation facility built by Hitachi Zosen in Tsurumi Ward of Yokohama.


How Much Can Be Produced?
With a production capacity of 12.5 cubic meters per hour, the facility produces synthetic methane by mixing fossil fuel-derived 'gray hydrogen' with CO2.
The company will install water electrolysis equipment and solar panels to produce hydrogen by the end of fiscal year 2022. It will then switch from externally procured gray hydrogen to 'green hydrogen' produced onsite using solar-power generated electricity.
Tokyo Gas aims to replace 1% of its total sales volume with synthetic methane by 2030. The test facility will aim to identify issues in commercial application of the technology. The company is also considering taking on the CO2 emissions of its customers, as well as from Yokohama's municipal sewage treatment and incineration plants.


Read the rest of this article here to learn how Osaka Gas plans to use food waste to make fuel for food preparation. And find more great articles on the environment and the challenges of achieving the SDGs, on our new website Japan 2 Earth, sparking a transition on the environment and SDGs.


RELATED:
Author: Kohei Inoue