[Blog] Mount Bandai: The Mount Fuji of Fukushima is Beautiful, Majestic in All Seasons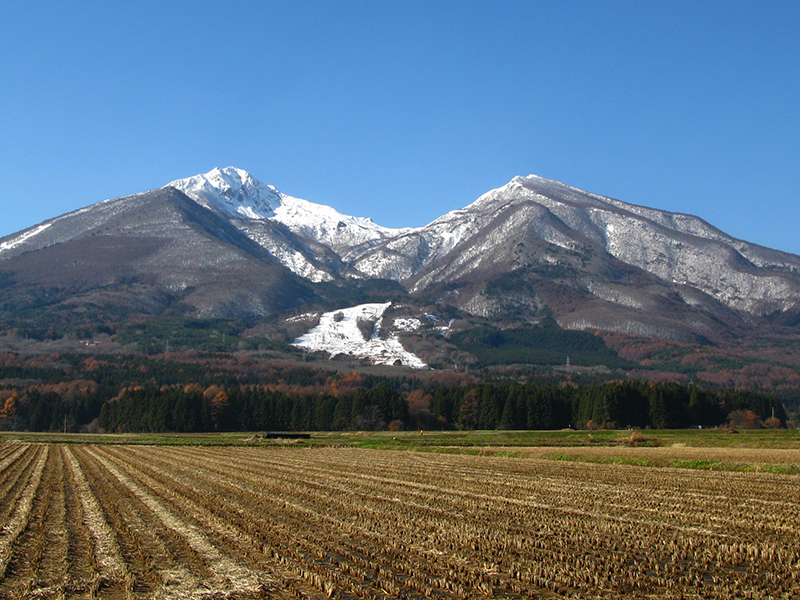 When you think of a famous mountain in Japan, which one comes to mind? The answer is, almost universally, Mount Fuji, and perhaps rightly so. Japan, however, is home to hundreds of lesser-known mountains, which are certainly worth a visit, along with the sprawling landscapes that surround them.
One such mountain is the majestic Mount Bandai, which was selected by author Kyūya Fukada to be included in his book, 100 Famous Japanese Mountains, in 1964. Mount Bandai is often referred to as the Mount Fuji of Fukushima, and, just like Fuji, it is also surrounded by an incredible landscape, which was largely formed when Mount Bandai last erupted, on July 15, 1888.
The region surrounding the mountain is known as Urabandai, which translates to "behind Bandai." But in 1950 the area officially became recognized for its beauty and became the Bandai-Asahi National Park. Urabandai is a region with stunning landscapes at every turn, and if you are looking for a place to escape to from the city, Urabandai could not be recommended enough, along with its many activities that cater to each season.
History of Mount Bandai
Mount Bandai itself is an active stratovolcano, and its eruption in 1888 was considered to be one of the most devastating volcanic eruptions in recent Japanese history. The eruption was actually the first major disaster for Japan's new Meiji government, and, along with the relief efforts, the government set about investigating the cause of the eruption to a much greater extent than the previous administrations that came before it. This was unique for the time, and no doubt the findings from Mount Bandai's eruption have played a role in how we understand and manage volcanic eruptions around the world today.
Below is a famous ukiyo-e painting by Tankei Inoue which depicts the eruption of Mount Bandai.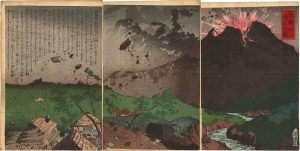 Climbing Mount Bandai
Today there are many ways to enjoy Mount Bandai with the most rewarding being a hike along one of the many scenic trails to its peak.
The most recommended of the trails is the Happoudai Trail, which is the most accessible and has a conveniently located carpark close to its entrance. From here, the hike will take around two hours to reach the summit. However, if you would like more of a challenge, there are other trails in the area which range from three to seven hours.
Happoudai Trail car park
Around an hour and a half into the Happoudai Trail is a rest stop, which has a shop that has become famous in recent years for its mushroom soup. If the soup is not for you, however, there are other snacks to choose from to help you recharge before your final 30-minute push for the summit.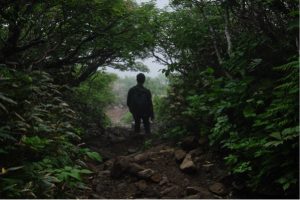 Once you have reached the top of Mount Bandai, its rocky peak is truly a sight to behold — so much so that you may not want to leave. If you are lucky enough to hike on a clear day, then from the summit you will be rewarded with panoramic views of Lake Inawashiro, Japan's fourth largest lake; the historic castle town Aizu Wakamatsu, which is famous for its long samurai lineage; and the Azuma mountain ranges.
Wintertime Around Mount Bandai
During the winter months and partially into spring, the hiking trails up Mount Bandai are closed, as snow can be found in the Bandai region right up until April. This makes it one of the snowiest regions in Japan.
During these seasons, however, there are over 12 ski resorts that surround the mountain, which take full advantage of the region's heavy snowfall. Each of the resorts feature ski slopes that are suitable for everyone, from beginners to experts. However, for those who do not wish to ski, snowshoeing is another popular activity in the region during wintertime.
Whether you choose to ski on Mount Bandai during wintertime or hike the mountain throughout the rest of the year, you can unwind afterwards by visiting one of the many natural hot springs that surround the mountain. Follow this link for a full list of activities and hot springs that can be enjoyed in Urabandai.
Remembering That Great Beauty Can Come at A Great Cost
It is always important to remember that nature has a way of rebalancing herself. While nature gave us the Urabandai region and its many natural attractions, we only have them as a result of Mount Bandai's eruption in July 1888. This eruption was devastating to the surrounding villages at the time, and this is something we must not forget as we enjoy the region.
If you wish to learn more about Mount Bandai, in the region you will find the Mount Bandai Eruption Memorial Museum, where you can pay tribute to those who lost their lives as a result of the eruption. The memorial museum is also a place where you can learn more about the beauty of the landscape as well as view other exhibits highlighting different volcanoes around Japan.
After visiting the memorial museum, across the road you will find a 3D museum made by Sony where you can experience a simulation of Mount Bandai's eruption for yourself.
Mount Bandai Eruption Museum
Sony Mount Bandai 3D World Theater
How to Get to Mount Bandai
Climbing Mount Bandai: Hiring a rental car is the best way to reach the entrance of the Happoudai Trail, and for exploring all of the areas surrounding Mount Bandai. You can rent a car conveniently in Koriyama City, Fukushima City, or Aizu-Wakamatsu.
By public transport from Tokyo, you can take the Tohoku Shinkansen to Koriyama Station, which takes one hour and 20 minutes. Then change to the Ban-etsu West Line via Aizu-Wakamatsu to get to JR Bandaimachi Station or JR Inawashiro Station. From here, there are taxi services that will cost ¥6,000 JPY one way from JR Bandaimachi Station or ¥10,000 JPY from JR Inawashiro Station, that will take you to the hiking trail "Happoudai" Trail entrance.
Visiting the Urabandai region: The options are the same as above. However, from Inawashiro Station, the Bandai Toto bus can take you directly to the Urabandai Sightseeing Information Center, where you can begin your adventure around the national park. The visitor center is also next to the entrance to Goshikinuma 5 Colored Lakes trail entrance. See this link for more information on how to get to Urabandai.
Author: Senol Hasan