BOOK REVIEW | 'Sheila Kimono Style Plus' by Sheila Cliffe
Here's an invitation to create your own style from an expert who knows the kimono-related rules but is not bound by them, ensuring that the next generation of kimono craftsmen, designers and wearers can thrive and create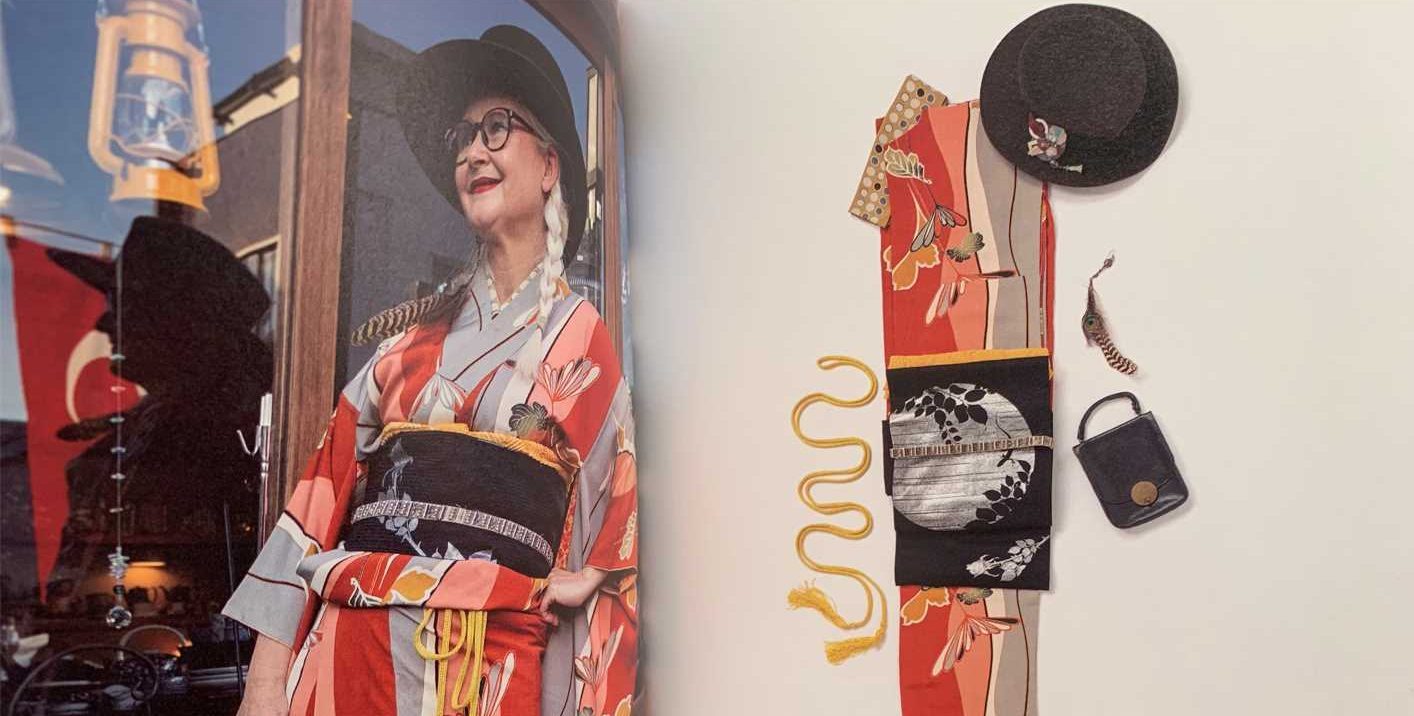 ~~
~
Kimono researcher, stylist and author Sheila Cliffe is back with a new collection of style tips for the modern kimono wearer in Sheila Kimono Style Plus (Tokai Institute of Education, 2021), a follow up to her 2018 release, Sheila Kimono Style (Tokai Institute of Education, 2018).
As Cliffe explains in the afterword, this book is a record of the next step in her kimono journey, one that began soon after her move from the UK to Japan in 1985. The young twenty-something who loved exploring kimono shops would later go on to earn a PhD in the study of kimono trends, and even teach a university course on how to wear kimono. Add speeches, TV appearances and books to this already impressive list, and you'll see that Cliffe is somewhat of an expert on the subject.
However, the book gives the sense that it's more than just a job or a hobby—it's a passion that has become woven into the fabric of her life. When she dons her kimono each morning and heads out into the world, she is honoring the spirit of kimono and inspiring others to follow suit.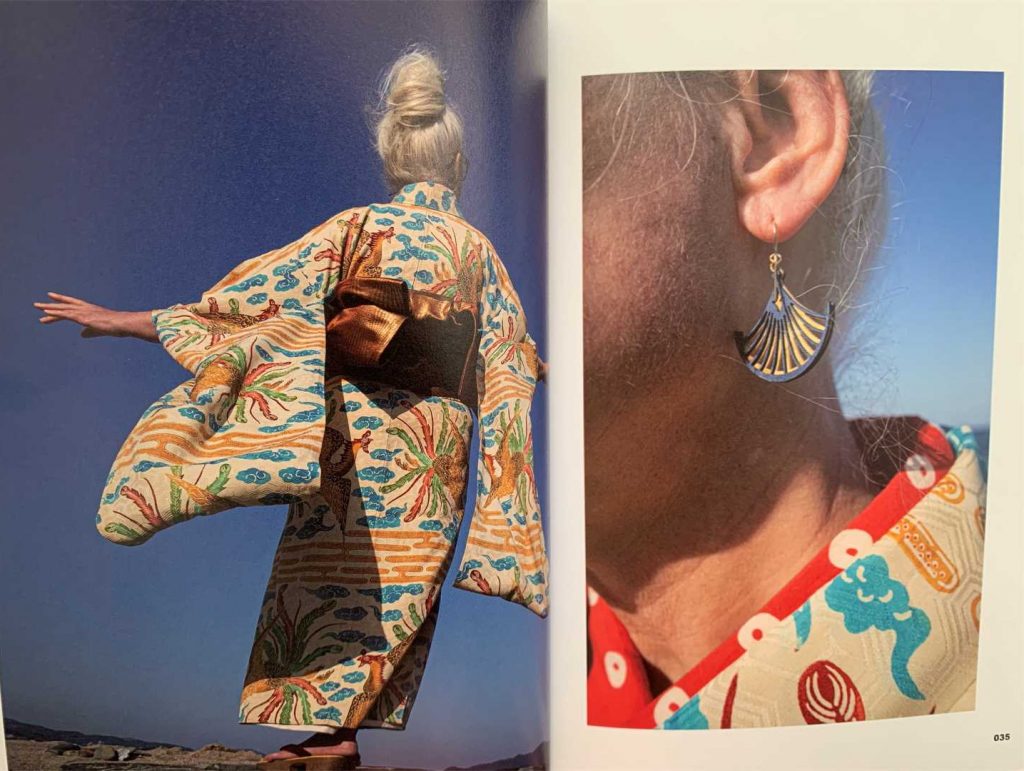 Invitation to Create Your Own Style
While there is a perception that kimono are extremely formal and follow rigid style rules, this book suggests otherwise. In just over 150 pages, Cliffe aims to educate and inspire readers to create their own unique outfits, by instilling a sense of fun, adventure and creativity into the mix.
This invitation to play may raise red flags for some, especially those who are sensitive about being perceived as insensitive. And surely, over her 36 years as a foreigner in the world of kimono, Cliffe has heard it all before. As she mentions in this article, "I think that anyone can wear it, but I think there are appropriate and inappropriate ways of wearing it."
Being aware of the kimono-related rules but not bound by them ensures that the next generation of kimono designers and wearers can thrive and create. After all, kimono is fashion, and fashion changes.
An Evolving Fashion
Like most things in the world, Kimono has evolved over time. ​​"Although kimono moves slower than western fashion, it moves. Therefore the idea of the unchanging kimono is a false one. Japan has its own native fashion system, completely independent from fashion from Europe," Cliffe says in this article.
And how does it move? Steadily at its own pace, thanks to the work of innovators like Cliffe and the friends we meet in this book ー yuzen artisans, fabric makers, dyers and trendsetting designers ー each of whom loves kimono and wants to see it worn, rather than sitting in storage.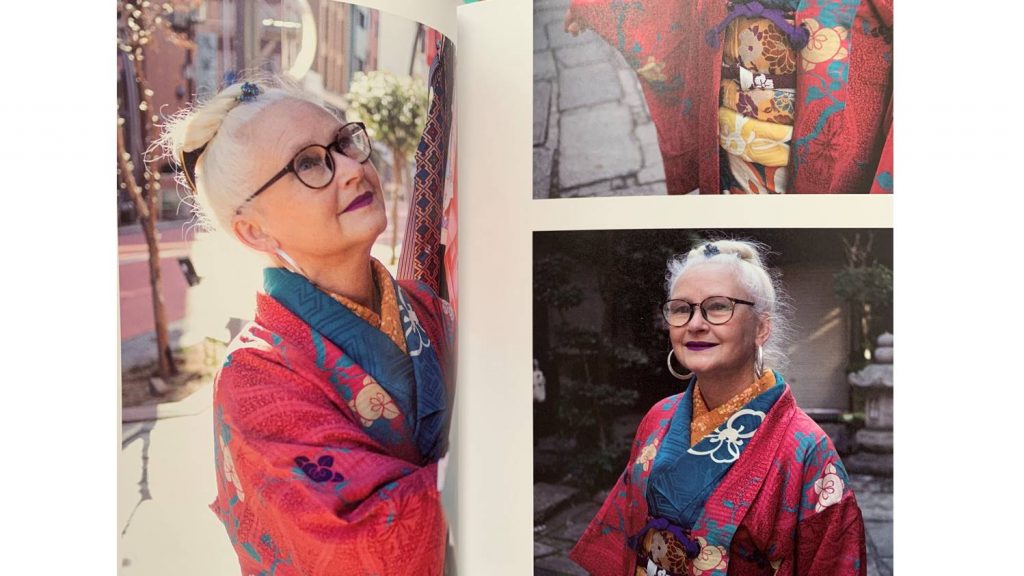 A Kimono Styling Journey
Sheila Kimono Style Plus is a visual journey through four main outfit categories: elegant, antique, plain & pattern, and casual.
In each section, we see a number of outfits, with a peek into the thought processes behind every one. Cliffe discusses whether she is building the outfit around the kimono, the bag, a particular theme, or even the day's destination.
Modeled by Cliffe, the outfits are paired with Japanese scenes by photographer Nichole Fiorentino, another student of kimono. We see bamboo forests, cafes, traditional streetscapes and neon lights. It goes to show that kimono, even uniquely styled ones, look at home just about anywhere.
In the 'Elegant' section, Cliffe presents outfits for special places, highlighting that there is plenty of room for creativity while still being formal. We also learn how certain pieces, usually reserved for formal occasions, can be worn more regularly in everyday settings to celebrate their beauty. Cliffe injects her own playful style into these outfits, completing the look with the addition of chic sunglasses, holographic shoes or bright colors.
The book also explores ways to wear antique kimono, with Cliffe modeling garments from the Meiji (1886-1912), Taisho (1912-1926) and Showa (1926-1989) eras. Adding modern elements and creating unique themes, Cliffe breathes new life into these decades- old garments and takes them for a spin in some similarly retro locations.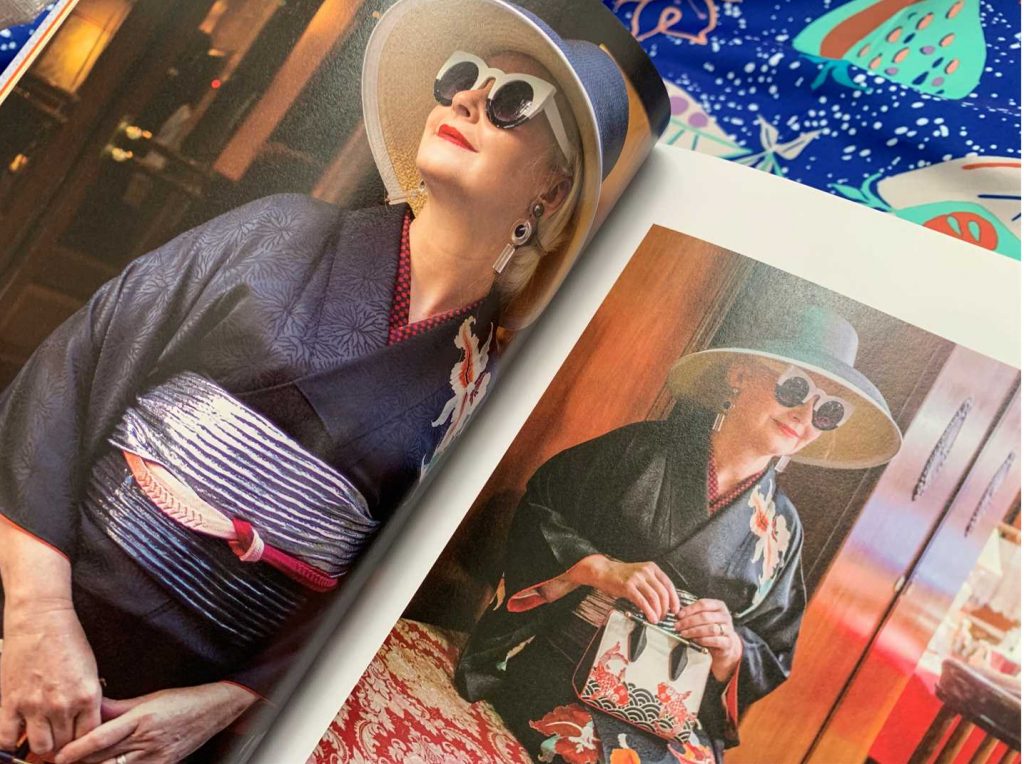 Kimono Fashion Forward
Sheila Kimono Style Plus is a fabulous tool for making kimono more accessible. As the concept is for kimono to sashay its way into the everyday, the book explores the full gamut, from formal to casual garments. like tsumugi kasuri, and cotton kimono. This ensures that no matter what second hand threads you get your hands on, you'll feel confident in styling them.
Sheila Kimono Style Plus is a celebration of kimono, fashion and creativity. Written in both Japanese and English, it has the potential to inspire a wide audience of kimono and fashion aficionados to carry on the legacy.
This gives hope to all those connected to the industry, from the manufacturers and young designers to the obasans running the used kimono stores.
Join Cliffe's other 38,000 fans on Instagram at @kimonosheila or read more from her here.
.
Book reviewed by: Jade Miles