Brave Blossoms' 'Unity of Purpose' Inspires Dazzling Win vs Ireland at Rugby World Cup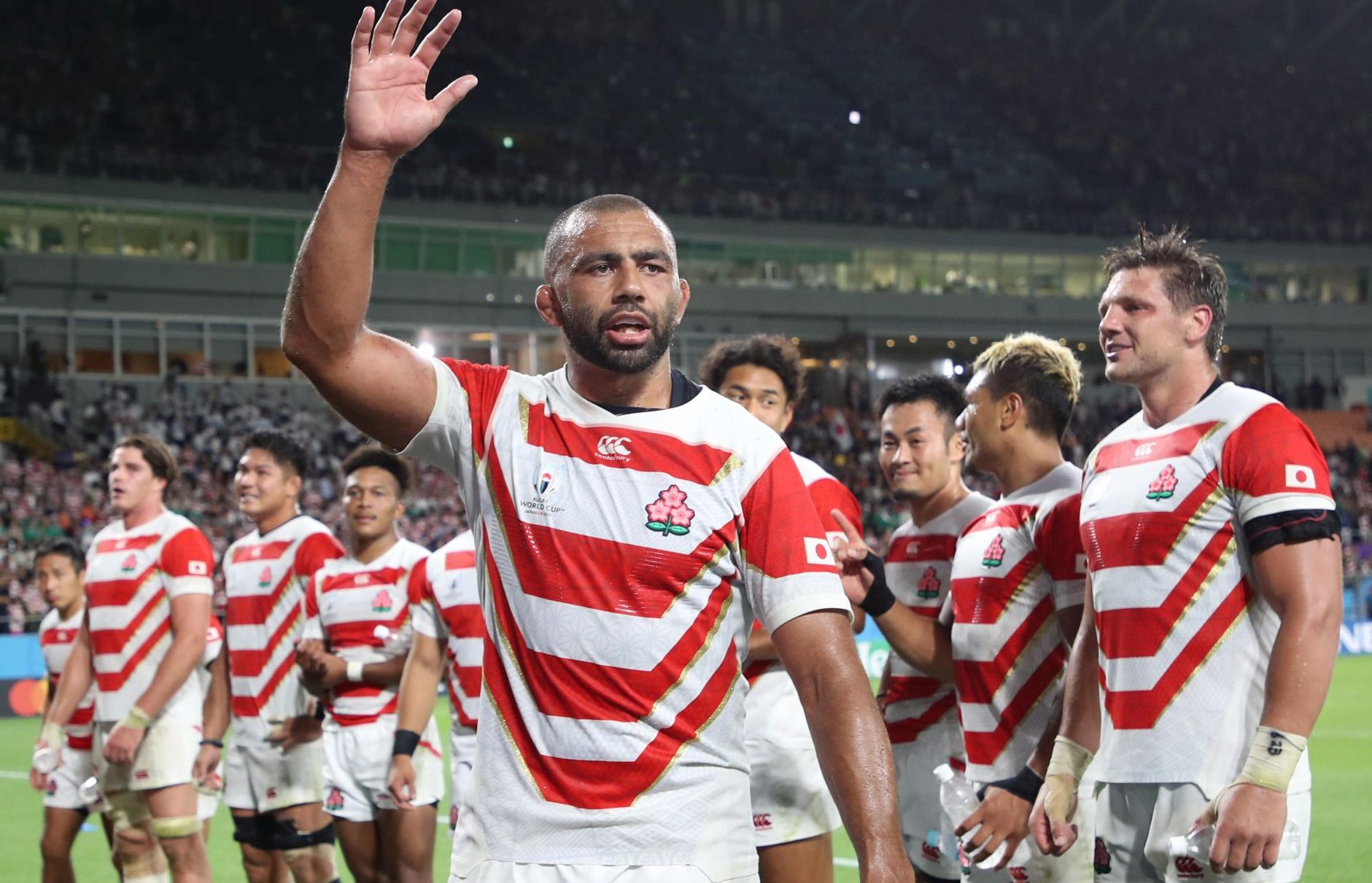 Reminiscent of what was called "the biggest upset in the history of rugby" four years ago, the Japanese national rugby team delivered another outstanding performance on Saturday, September 28. Resounding cries of joy and shouts of "Banzai!" reverberated from the stands to surround the players when Japan's Brave Blossoms defeated the World Cup champion- hopefuls Ireland.
The Blossoms' 31-man squad includes a record number of 16 foreign-born players. They and their Japanese teammates have fused well into what the players themselves call "One Team," marking a new chapter in Japan's rugby history.
While the Brave Blossoms' victory over Ireland was called a massive upset, the implication of the win this time is significantly different from the 2015 triumph over South Africa in the quadrennial Rugby World Cup championship.
The Japanese national team at that time had only a single win in its World Cup experience. The powerful team of South Africa, having captured the championship title two times before, seemed to have let their guard down. Michael Leitch, who captained Japan's team in the 2015 World Cup as he does this time, framed it well when he revealed overhearing one of the South African members saying after the game that his team "was thinking of the game against Samoa," which was scheduled for seven days later, while fighting against Japan.
In Saturday's match, a chance for Japan to strike back against Ireland came when the Blossoms' captain entered the game midway. Leitch came off the bench 30 minutes into the first half when the score stood at 3-12, and then carried out an unearthly performance of repeated tackles against a bulky "wall of green." As if greatly inspired by Leitch, his Brave Blossoms teammates made a succession of superb tackles, leading winger Kenki Fukuoka to score Japan's only try.
Coping with the pressure of challenging Ireland, the world's number two, the Brave Blossoms gained the edge with a string of astute set plays. Combining the physicality of the team's foreign-born players and the agility of Japanese members, the Brave Blossoms have been successful in creating a style of playing rugby that is characterized as "peculiar to Japan."
In an after-match interview, Leitch said: "We put out all we had. That we could build unity of purpose among our members was one of the main reasons for the victory today."
The historic win was achieved only because the Brave Blossoms' Japanese and foreign-born members have finely fused together, giving full play to the team's "strength of diversity." That is why this win should no longer be called a miracle.
(Click here to read the original article in Japanese.) 
Shinya Okumura is a staff writer of The Sankei Shimbun.