Fans Will Be On Cloud Nine at This Wonderful "Weathering with You" Cafe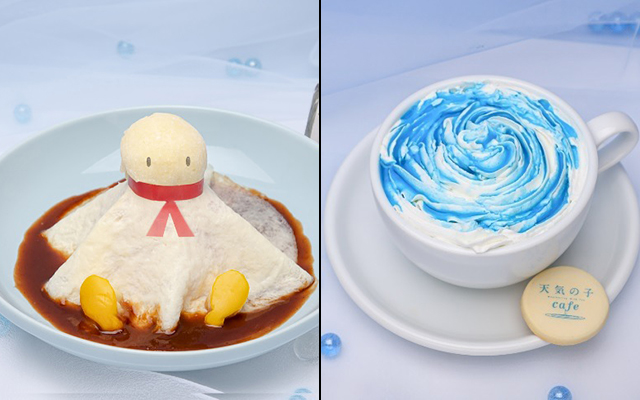 More than two months since its July 19th release, Makoto Shinkai's hit film "Weathering with You" continues to bring fans to movie theaters in Japan. According to Kogyo Tsushinsha, the animated film, about a high school boy (Hodaka) who moves from his home on a remote island to Tokyo and meets a strong-willed girl (Hina) with a mysterious ability to stop the rain and clear the skies, has already earned 13.1 billion yen (as of September 23rd) and is now the 17th most commercially successful film (including foreign films) ever to be released in Japan.
As we reported earlier, fans who are living in or visiting the Tokyo area between now and October 7th can enjoy a "Weathering with You Exhibition" and collaboration menu items at the Matsuya Ginza department store. However, this information wasn't very useful for those living in the Osaka area, or for those who weren't planning on visiting either city until later.
Fortunately, a "Weathering with You" themed cafe is opening in Tokyo on October 8th (October 10th in Osaka), and will continue in both cities until November 17th.
The rest of the article can be viewed on our partner's website, grape Japan at "Fans Will Be On Cloud Nine at This Wonderful "Weathering with You" Cafe."