Britain Agrees to Historic Post Brexit Pact with Japan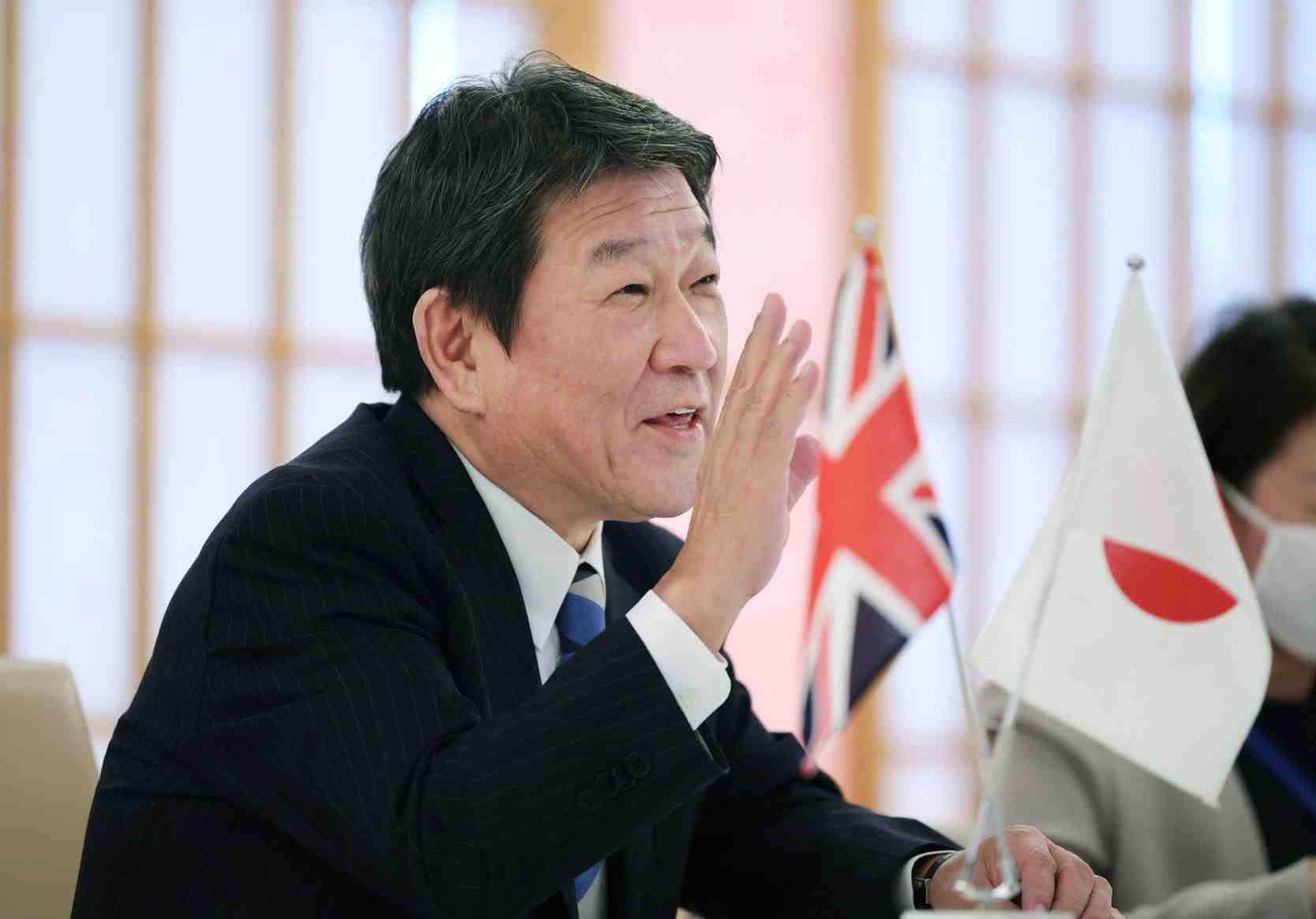 The U.K. has secured a free trade agreement with Japan, its first major deal as an independent trading nation. It's a welcome success for Britain's Prime Minister Boris Johnson and also an endorsement of Abenomics. 
Boris Johnson has said the U.K.'s free trade deal with Japanーthe first major deal of its kind since Brexitーshows Britain will continue to thrive outside the European Union.
The prime minister says it will boost trade between the two countries by about £15 billion pounds ($19.23 billion USD) and bring many long term benefits for businesses. For example, 99% of British goods entering Japan will soon be free of tariffs and charges.
The U.K.'s International Trade Secretary, Liz Truss, says the deal will be particularly good for the tech industries and the creative sector. There are also provisions for food and drinks companies, including British cheese makers, which are hoping to convince Japanese consumers to buy more of their specialities such as Cheddar, Wensleydale and Stilton.
Reassurance 
Ms. Truss says the deal was agreed in record time and in difficult circumstances, and should therefore provide reassurance to Japanese investors in Britain. She hopes to rebuild trust with businesses such as Hitachi, Toyota and Nissan, which have manufacturing bases in the U.K. 
In surveys taken by the Japanese Chamber Commerce and Industry, most of its members oppose Brexit, fearing it will disrupt their European operations. 
Japan's trade arrangements with the U.K. are currently covered by a deal with the European Union. However, U.K. membership of the EU ended earlier this year and the transitional arrangements are set to expire at the end of December. From next year, the level of tariffs imposed on British goods with Japanese parts going to the EU – such as Toyota cars exported from Englandーwill depend on the outcome of Britain's fractious ongoing trade negotiations with the Europeans.
Even though the British government received a mandate for Brexit in a referendum in 2017, there is still sharp disagreement between the U.K. and the EU on the terms of their future trade relationship.
Britain's governing Conservative party is taking an "uncompromising" attitude, according to the European Union, creating a risk of a "no deal" departure from the bloc early next year.
Opportunities
Japanese Foreign Minister Toshimitsu Motegi says that Japan's exporters should also do well out of it. For example, most of the tariffs on automobile and railway parts imported into Britain will be removed. 
Another advantage is more opportunities for business people to move between the two countries. Many Japanese organizations send key team members on secondment to the U.K. for a few years, so that they gain a greater understanding of international business. 
The Japanese government says the new deal will also enable skilled workers from Britain to enter Japan, in order to work in sectors such as computers. Visa arrangements will be eased, so that a British person transferring to Tokyo will be able to bring their spouse and children with and stay for up to five years.
Abe's Legacy
Amid all the negative headlines about Brexit, the British government is keen to present the Japan deal as a success story. From the Japanese government's side, the deal is being hailed as a major achievement by Shinzo Abe. It was announced before he left office as prime minister, although it still requires ratification by the parliaments of both countries before it goes into effect.
The greatest political prize from Mr. Abe's perspective is the pledge by the British government to move towards becoming a full member of the Comprehensive and Progressive Agreement for Trans-Pacific Partnership (CPTPP), a multinational trade pact. "Strategically, the deal is an important step towards placing Britain at the center of a network of modern free trade agreements with like-minded friends and allies," said Trade Secretary Liz Truss. 
The CPTPP is the centerpiece of Mr. Abe's foreign policy and it has grown greatly in scope under his leadership. It now takes in nations which are far from Asia, such as Canada, Peru and Chile. It was Mr. Abe's original hope that he could persuade the United States to join, on the basis that the pact would counterbalance China's influence. Donald Trump refused. Yet under a Biden administration, America may well reconsider. 
America First
The British government understands the difficulties doing a deal with Donald Trump. The U.K.'s plan to reach a provisional free trade agreement with the U.S. in time for the November election has come unstuck. Officials are now quietly pinning their hopes on an agreement by next spring.
Economically, a deal with the United States is far more significant to Britain than than one with Japan, as America buys almost a fifth of the U.K.'s exports, while Japan takes just two percent.
Nevertheless, with political goodwill on the part of both governmentsーas well as a strong desire by businesses to grow their export marketsーthere is plenty of scope for the U.K.-Japan relationship to grow and thrive. And with Britain now officially committed to being part of a network of "like-minded friends and allies" with Japan, there are obvious reasons why the Americans might want to join them. 
Author: Duncan Bartlett
Duncan Bartlett is a regular contributor to Japan Forward and is the Editor of Asian Affairs magazine. He also runs the news portal Japan Story, which includes podcasts on politics and economics.