Californian Duo Brings Kabuki-Inspired Play to Edinburgh Fringe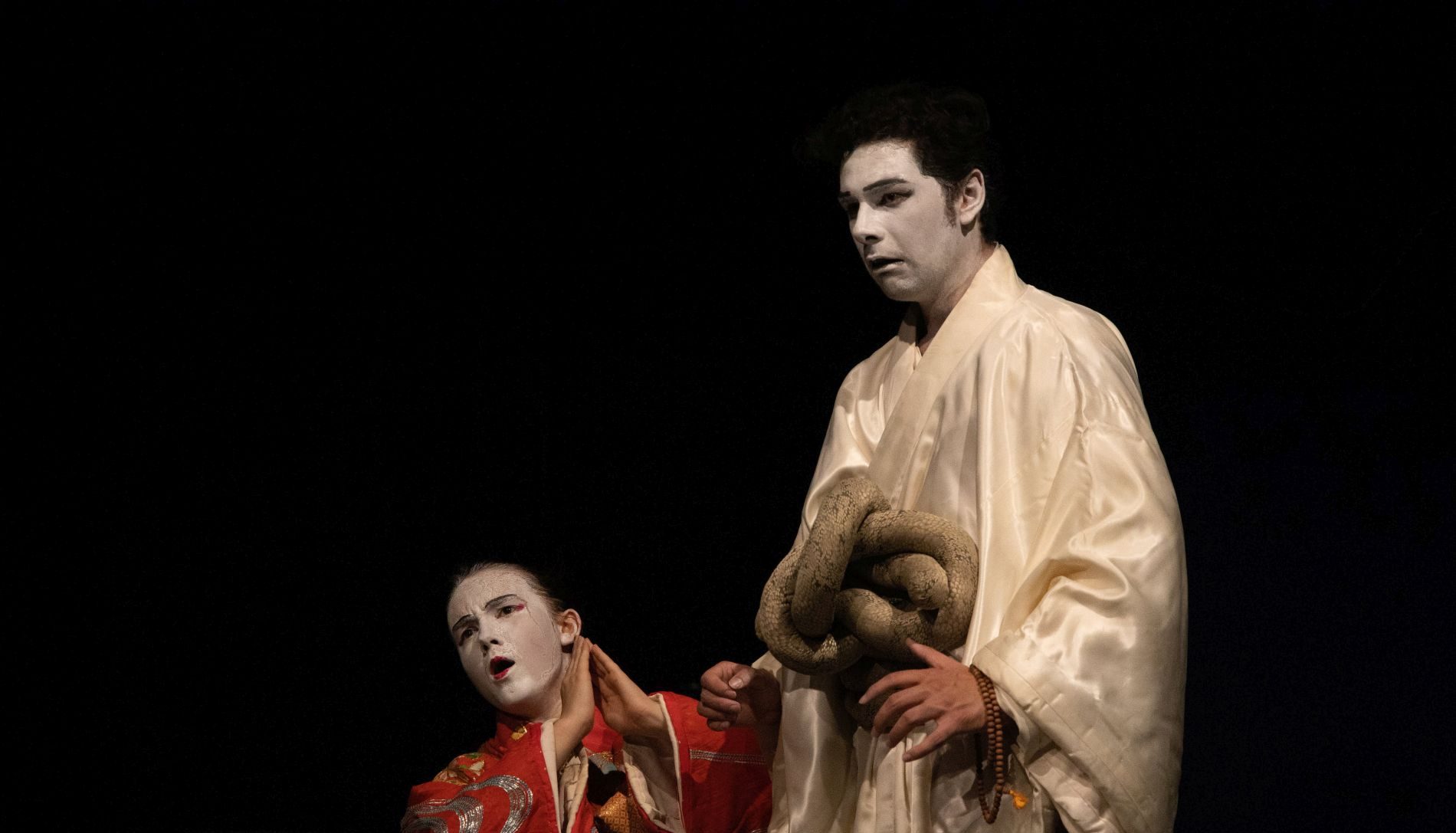 KabukiMA, a theatrical troupe which practices and promotes Japanese theatre in the West, will premiere a unique rendition of Narukami Thunder God, an 18th century classic of the kabuki repertoire, at the acclaimed Edinburgh Festival Fringe from August 19 to 24.
The Japan-UK Season of Culture begins in 2019, leading up to the Tokyo Olympics. As a Japanese play performed in Scotland, the show has been officially endorsed by the Embassy of Japan in the United Kingdom as an exemplar event in this period of cross-cultural exchange. It has also been highlighted by the Japan Society of London on their recommended list of things to see.
JAPAN Forward reached out to Maria Telnikoff and Mark Diaz, the non-Japanese duo that makes up KabukiMA, to learn more about the background of the troupe and how they came to perform this famous Japanese kabuki story. They responded in writing.
How It Started
We first became a kabuki duo in 2018, when our paths converged at Pomona College, and individual interests in Japanese culture, specifically its rich theatrical tradition, merged into a shared passion to pursue kabuki as both an academic and artistic profession.
By happenstance, Pomona College, California, turned out to be the epicenter of kabuki studies in America, due to the work of Emeritus Professor of Theatre Leonard Pronko, who effectively brought this theatrical form from Japan to the West in the 1960s, and was awarded the "Order of the Sacred Treasure" by the government of Japan for this achievement.
Although Leonard Pronko is now in retirement, he graciously gave up his time to share his years of wisdom and thereby provided us with an indispensable historical grounding in the subject. We watched many of the most popular plays in the kabuki canon, from the intricate dance sequences of Lion Dance to the lightning-fast quick changes of Ten Roles of the Date Clan, from the impassioned fight scenes of Yoshitsune and the Thousand Cherry Trees to the physical farce of Fishing for a Wife.
However, we wanted our knowledge of kabuki to go beyond the theoretical and so Professor Pronko suggested we supplement our kabuki history classes with dance classes.
Learning How to Move for Kabuki and What It Means
We began taking lessons in kabuki-buyo dance under the venerable dance legend Fujima Kansuma Sensei, who, even at 101 years old, still teaches at her dance school in Little Tokyo, Los Angeles. Under her we gained a training in the kabuki physicality, which follows a strict movement vocabulary, in which even the position of a toe can be symbolic (the raising of the big toe in kabuki signifies rage).
It took many months to learn even the barest fundamentals of kabuki-buyo, such as the correct way to walk, how to hold the fan, and the orientation of legs and arms, which vary according to gender: men traditionally walk with turned-out feet, spread their legs wide in mies (or poses) and open their hands when enacting combat, while women keep their feet "pigeon-toed," take small (but sometimes tremendously fast) steps, and keep their fingers together and thumbs tucked in to create paddle-shaped hands.
With this training, we decided to physically stage a full kabuki performance at the university. And it was there in California that we had our first staging of Narukami Thunder God, soon to make its U.K. debut.
Putting Training and Tradition Together for the Debut
The play was an instant favorite with us when we watched a video of the greats Nakamura Shikan and Onoe Tatsunosuke as it combines drama, humor, and pathos to a thrilling effect. And, as a largely two-person play, it suited our goal to take it "on the road" to Edinburgh.
The story recounts a princess' quest to free the dragon god of rain from the clutches of a deranged monk, for which the most potent tactic is seduction. It is a gripping yet entertaining tale, which, although written in 1742, continues to delight audiences in modern Japan — and has proven that it can even enthral young people in America today.
Our kabuki show utilizes authentic costumes sourced from Japan and traditional make-up. We strive for the utmost accuracy with regard to staging, physicality, and intonation of the voice. Indeed, we have done our best to follow in the footsteps of the show's predecessors, including the likes of Bando Tamasaburo and Ichikawa Danjuro XII, by not straying from the choreography which has largely remained the same for hundreds of years.
Reaching Western Audiences
However, of course, with each new generation come natural changes which reflect the characters of the actors themselves. And we hope to have added our own personal touch to the show.
Professor Tom Leabhart, after watching the show in California, remarked that we had "brought out the humor of the show." Indeed, it has been important for us, especially when performing for Western audiences, to highlight the strong comedic elements of the kabuki genre.
Edinburgh is now in our sights and we think there is no better time than now to be performing Japanese theater in the U.K.
Beyond Edinburgh Fringe
For KabukiMA, bringing Japanese culture to the West does not have a timeframe. It is our life-long mission to master the revered art of kabuki and to introduce it to those who have never experienced it before, in all its splendor.
We hope to illuminate the beautiful and complex world of Japanese theater to Western audiences and promote the cultivation of this art across the globe. We plan to further our understanding of kabuki by visiting Japan next year, where we will have the chance to watch the plays live on stage and potentially study the craft at the National Theatre.
We also hope that Edinburgh will be a springboard for future professional performances of kabuki around the U.K. and elsewhere in the West.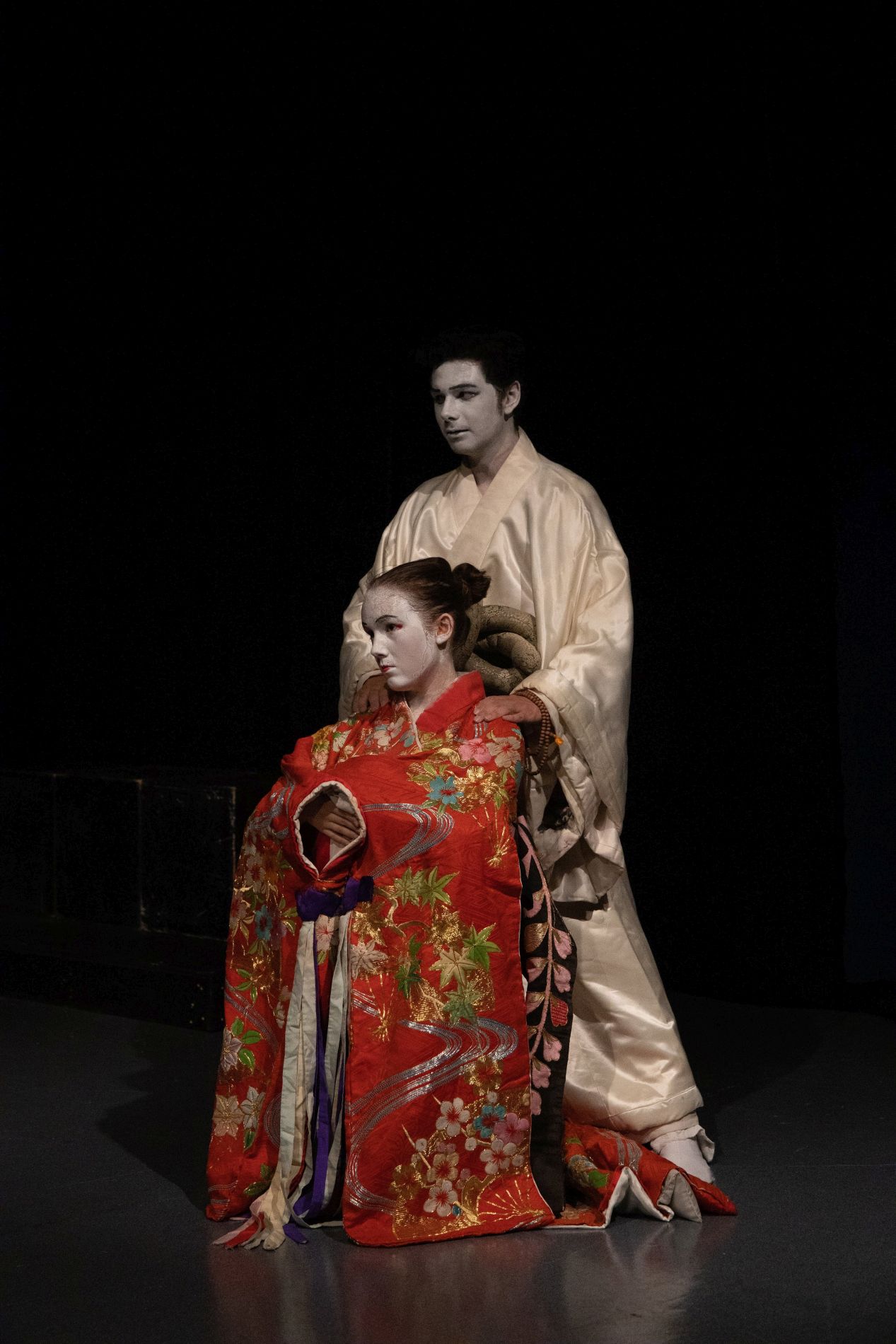 Performance:
Narukami Thunder God
Dates: August 19-24, 2019
Venue: theSpace on North Bridge, Edinburgh
Tickets: Follow this link for tickets to Narukami Thunder God
About KabukiMA: To learn more about the KabukiMA troupe and its performers, follow this link to the KabukiMA website.
Author: JAPAN Forward