Japan's Champion Lady Athletes and their 'Smile Power'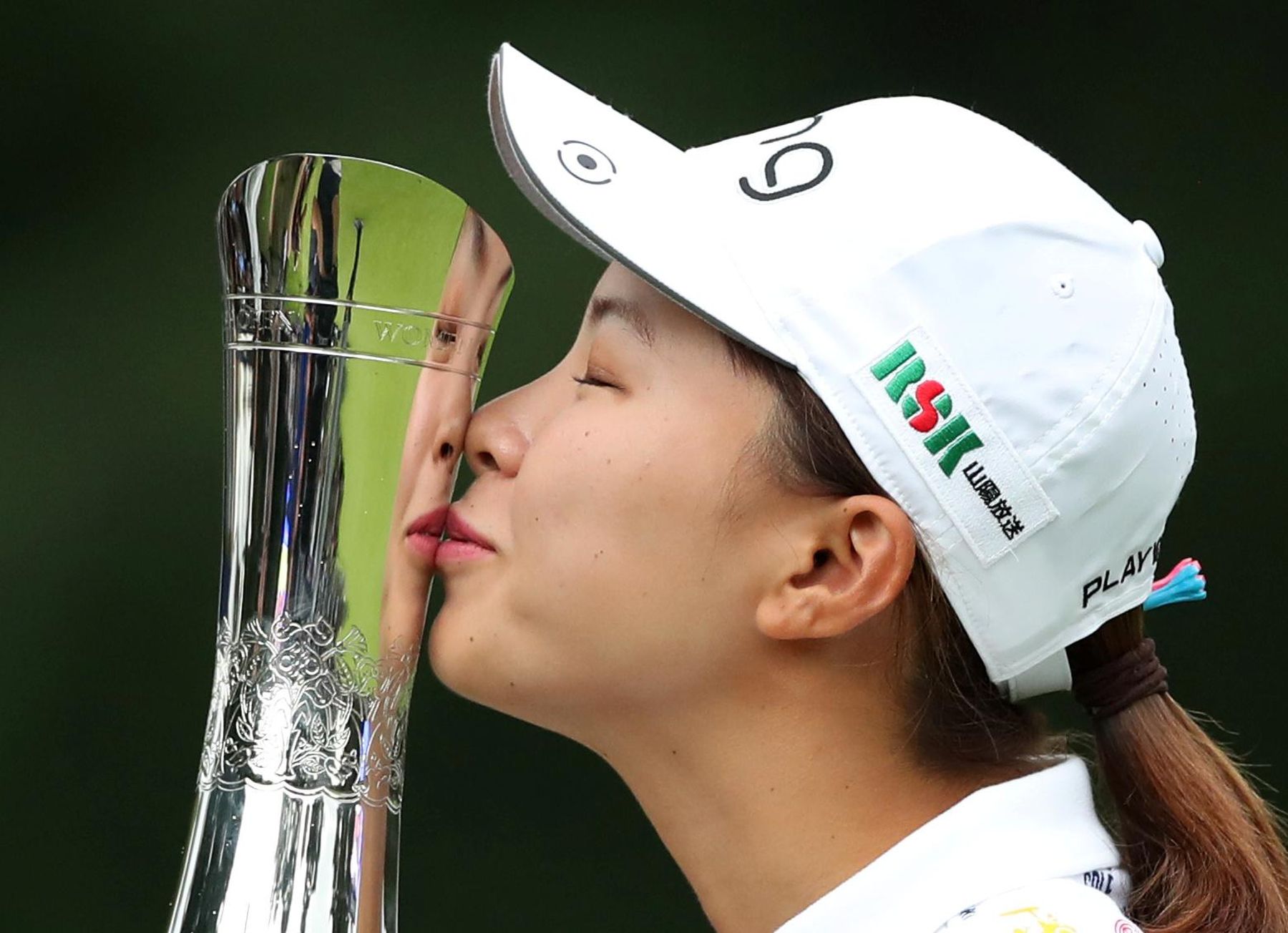 A British newspaper once praised the Japanese women's curling team, LS Kitami (Loco Solare Kitami), and said if there was such a thing as a competition for "smiling," the women would surely be standing on the winners' podium.
With "keep smile" (keep on smiling) as their motto, the team earned a bronze medal at the Pyeongchang 2018 Winter Olympic Games.
Nicked-named the "Smiling Cinderella," Hinako Shibuno, 20, winner of the 2019 AIG Women's British Open golf tournament, also qualifies to stand on the same podium. Bringing with her the "smile power," Shibuno claimed the title in her first major tournament.
The astonishing triumph made Shibuno the second Japanese golfer to win an overseas major ever, and the first in 42 years, since Hisako Higuchi won the LPGA Championship in 1977.
During the Pyeongchang Olympics, the curling team LS Kitami's "Mogu Mogu Time" ("munch time"), a break the players took during the game to munch strawberries and other snacks, gained much attention.
Shibuno, in-between plays, was also seen chowing down on onigiri (rice balls) and her favorite sweets. She was also caught lightheartedly high-fiving the gallery.
It's almost hard to imagine that a rookie — who just passed her protest last year — was on her first overseas tournament, competing with top players for the title. "No one has ever seen a player like her!" Such astonished voices could be heard over the local live coverage news.
During her victory speech, Shibuno burst into chuckles when she got stuck on an English word, stirring great laughter among the people in the room.
Shibuno's presence is reminiscent of tennis star Naomi Osaka, who blurted out during her victory speech: "This is probably the worst acceptance speech of all time," capturing the audiences' hearts.
Impressive were Osaka's efforts during her matches in the United States and Australian Opens, both of which she triumphed, when she would force a smile in order to calm down her agitations.
Shibuno, was also most likely consciously flashing her smiles in an effort to battle the pressures she was under. Her brilliant achievement has put her on her rivals' radar around the world, and her fellow "golden generation" peers will surely be stimulated as well.
The Cinderella story closed with a happy ending, for now. The next chapter begins very soon.
(Click here to read the story in its original Japanese.)
Author: The Sankei Shimbun