Car & Travel Japan 2018: Here's How to Experience Camping in a Crowded City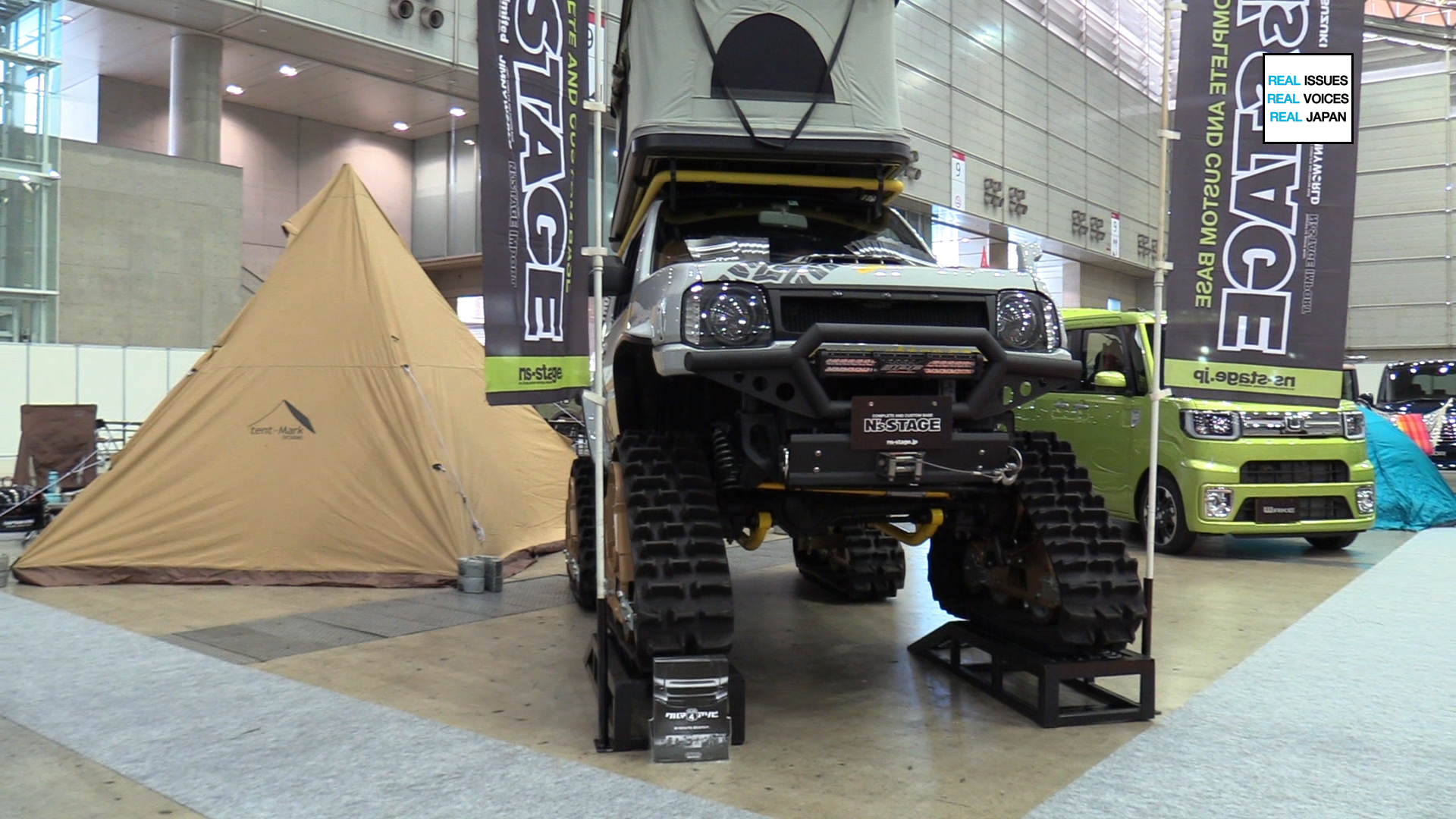 By Arielle Busetto
Japan is a notoriously narrow archipelago of islands. Tourists coming to Japan often remark on the seemingly miniscule flats. In this environment, numerous friends point out to me how efficiently small are kei cars — cars which have an engine of less than 660cc, designed to fit in the big city of Tokyo despite the lack of parking space.
These considerations, however, haven't hindered the latest trend in outdoor activities: a camping boom. Family and pet friendly, this somewhat space-consuming hobby seems to be coming to the fore in Japan.
To address the spike in interest, the "Car & Travel Japan 2018" event is scheduled to take place in Makuhari Messe, on the outskirts of Tokyo, from September 28 to 30.
The first event of its kind, it encourages people to experience camping cars for themselves. The event is expected to attract 60,000 people over 3 days.
What a Japanese Camping Event Looks Like
Camping anywhere in the world cannot ignore the nostalgic Volkswagen van, which haunts the '60s generation. Marketed as a way to "VANLIFE", its selling point is that it allows the traveler the freedom to set off, personalize a space, and go everywhere.
For those not ready to commit to "VANLIFE" but who want to enjoy the atmosphere, the "Photo Bus" initiative allows you to rent a beautifully decorated van for weddings. A photo booth is provided so that guests can take home souvenirs of their experience.
"It's very popular with the ladies," says Photo Bus CEO Koji Shimoda. The service can be rented for JPY 50,000 (approximately USD 440).
Yet, worldwide hobbies always tend to adopt a local twist. Tatami camper, anyone?
For those who are not willing to give up the comfort of the much-loved straw mats and paper sliding doors, there is a camper for you too. It is easy to forget that you are inside a vehicle once you shut the door to find yourself in this camper, which is based on a traditional Japanese style home, with a horigotatsu (the customary table inside the tatami) thrown in.
If instead you want something quintessentially Japanese but more practical and space-friendly, then Car & Travel Japan 2018 offers something for you too — the kei cars, which are commonly known as "box" cars. Small and compact, they are designed for the parking needs of the metropolis - not something you would associate with camping. But, Ichiro Sato begs to differ.
"If you bring your car to us, we insert boards inside, and for JPY 900,000 (USD 7,940) you can easily convert your 4-seater kei car into to a space where two adults and two children can sleep," he says.
It is even possible to install a battery, which can hold up to 650 watts, a mini sink, and table which extends from the back of the car.
This camper exhibition also has found ways to address Japan's natural disasters. In 2018 alone, Japan experienced a heat wave, typhoons, flooding, and several earthquakes, including the one in Hokkaido earlier in September. To meet this concern, there is a display of shelter cars. The interior looks much like an airplane. It is designed to float on water and provide shelter in the most extreme situations.
Finally, the event is also family – and pet – friendly. Launching the "Inu-no-kimochi Festa" (Dogs' Feelings Festival), there are booths providing entertainment for dogs, like an obstacle course. There are also spaces where the whole family can enjoy themselves with their furry friends. There is even a booth promoting dog fitness through a balance ball.
So, if you are interested in camping — or you think you might at least be swayed — we recommend you head to Chiba this weekend and find out what Car & Travel Japan 2018 has to offer.
Between kei cars, tatami-filled campers, and dog-friendly equipment, everyone can find something which meets their travelling needs.
For more information on "Car & Travel Japan 2018," visit http://cartra.jp/
Event Information:
Venue: Makuhari Messe, Halls 10-11
Opening times:
Indoor Area
9/28: 12.00-17.00
9/29: 10.00-18.00
9/30: 10.00-17.00
Outdoor Area
9/29: 10.00-22.00
9/30: 10.00-17.00
Tickets Prices:
On the Day:
JPY1,000 (high school students or older)
JPY600 (elementary or middle school students)