This is Where You Tuck Into Some Truly Delicious Japanese Beef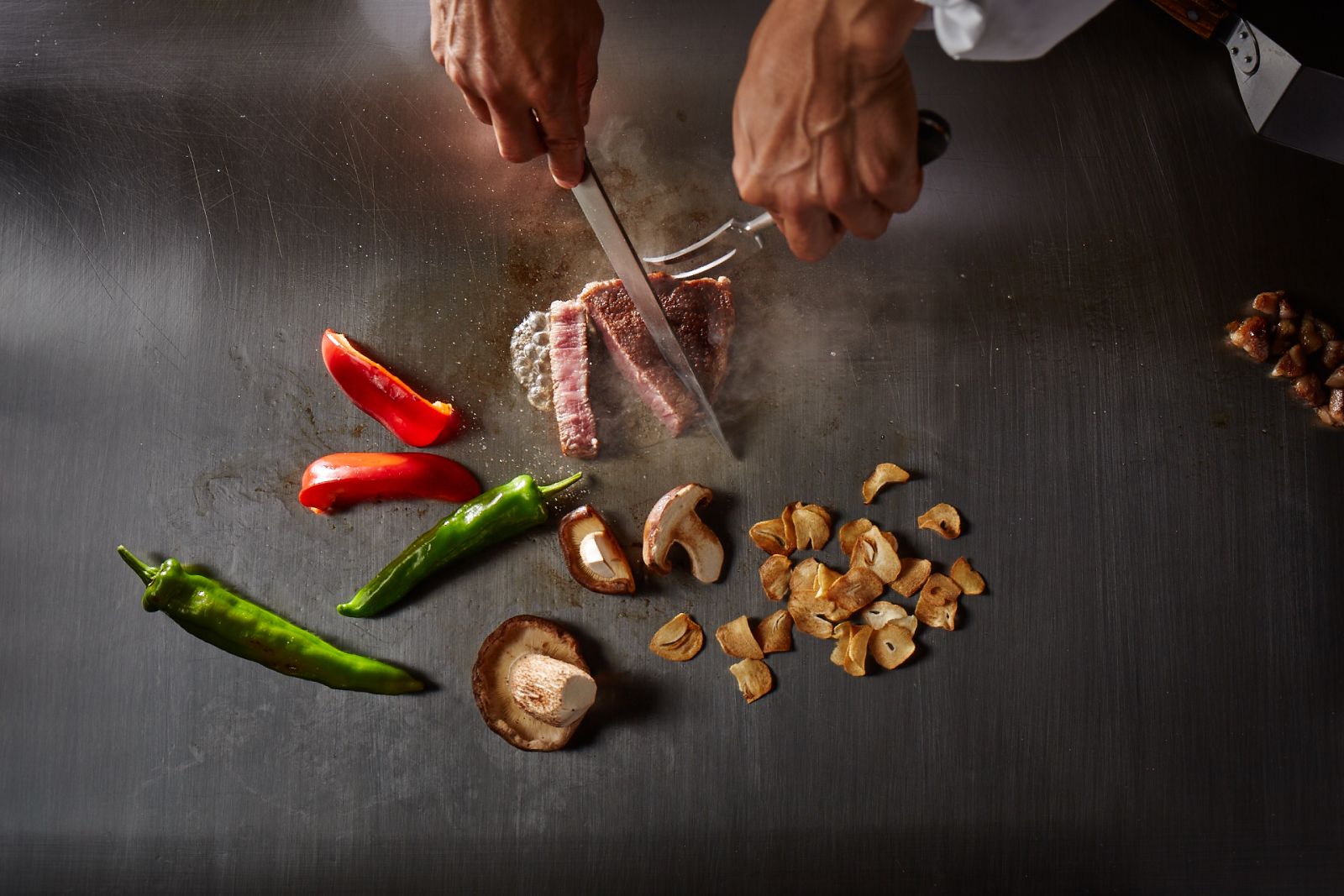 By Yukihiro Watanabe
Michelin stars are not the only criteria for evaluating the quality of food. It is undeniable that Japan has superb cuisine and a lot of good restaurants to offer, and it is worth stepping out to find them.
Sushi, ramen, tempura, kaiseki — there are so many delicious food, but perhaps none so surprising as the exquisite taste of the beef in Japan. Its flavor is unimaginable to those who have not yet had the pleasure of tasting it.
The Japanese, who used to not consume meat for cultural and religious reasons, have now been eating beef for 150 years at most. Yet, in that short time, Japan's livestock farmers have managed to produce truly delicious meat.
Today, Japan is crowded with various famous brand names of meat, including Kobe beef and Matsusaka beef.
For travelers, the big issue is deciding where to go to try the tasty meat. There are many options, of course, and the streets of Japan are flooded with images of succulent meat. However, teppanyaki restaurants in luxury hotels are among the best places where visitors to Japan can especially tucking into some truly delicious beef.
Among the reasons to recommend hotel restaurants is that there is no need to worry about language barriers. Another reason is that one can expect satisfying customer service, including superb ingredients and skilled chefs, an excellent array of drinks, and staff who are willing to help with anything.
For this piece, I interviewed the staff at Kamon, the teppanyaki restaurant in the Imperial Hotel, the best known among Tokyo's prestigious hotels.
The Imperial Hotel opened as Japan's foremost guest house in 1890, over a century ago. It has been known ever since for its ability to deliver authentic French cuisine to visitors from both within and outside the country.
The current executive head chef, Kenichiro Tanaka, is also a recipient of the honor Officier de L'Ordre du Merite agricole (Officer of the Order of Agricultural Merit) from the government of France.
Kamon chef Homare Kamiya proudly explained, "The teppanyaki is unique to the Imperial Hotel, reputed for its French cuisine, as we incorporate the essence of French cooking and capture the spirit of wakon yosai (Japanese spirit mixed with Western influences)."
Kamon's chefs carefully select meat that has been determined to meet their standards. They manage its quality, including its maturity, and have it delivered to the restaurant in the best possible condition.
According to butcher-chef Tetsuji Murano, the restaurant's everyday relationship with livestock farmers and butchers is crucial to their work as professionals. He remarked, "I would like the outstanding meat of Japan's livestock farmers to continue being enjoyed at Kamon."
It is surely this dedication to the quality of food, demonstrated by the chef, butchers, and farmers, that allows the restaurant's customers to have an excellent time.
The restaurant also stocks wines and Japanese sake, selected to enhance the experience of eating the meat. It is natural that different types of sake have different tastes. That there is a sake expert on hand is yet another benefit of going to a hotel restaurant.
Kamon's sommelier and manager Takashi Matsumoto, who holds the title of "Honorable Master of Sake" for Japanese sake, explains, "We have put our efforts into selecting Japanese sake and wines that our customers can enjoy."
His efforts are very ambitious. For example, he makes it possible for expensive Japanese sake to be drunk in a wine glass. The restaurant has launched a campaign in which one can drink the finest class of Dassai sake, also popular abroad, in a glass until the end of September.
Yet another benefit of the hotel restaurant is that one can ask anything of the staff. While there is always the reliable presence of the hotel concierge, there is also a navigator just for the teppanyaki restaurant itself.
When one wants to have an especially memorable time, consult the restaurant staff early enough and they will warmly respond. The more time they are given, the more ideas and suggestions they can generate, helping you create an occasion that allows you and your guests to savour truly delicious Japanese beef.
Eating Japanese beef in one of the fine hotel establishments can be an unforgettable experience.
Kamon Teppanyaki Restaurant
TEL: 813-3539-8116
17th floor, Imperial Hotel (Tokyo)
1-1-1 Uchisaiwai-cho, Chiyoda-ku Tokyo
https://www.imperialhotel.co.jp/e/
Metro: Hibiya Station