Celebrating The King's Singers Back in Japan
Returning for a collaboration premiere with Studio Ghibli composer Joe Hisaishi, The King's Singers take time to celebrate Christmas on tour in Japan.
On December 8, British Acapella group The King's Singers will be kicking off their first Japan tour in three years.
Collaborating for the first time with composer Joe Hisaishi, the six-man group will premiere an exclusive new song in the upcoming Christmas tour. Hisaishi has gained worldwide fame thanks to his work with Studio Ghibli on animation films such as Spirited Away.
Known alternatively as "the Kings of Acapella," the popular group is welcoming the opportunity to travel again. This time, they are celebrating with friends and fans as they take their Christmas tour across Japan.
Seven locations around Japan are included on their calendar during the December 8-16 Tour. Among them are the cities of Tokyo, Osaka, Hiroshima and Nagano.
This Japan trip is part of a wider Asia-tour, which also sees stops in Singapore and Taiwan.

Reflections in a Time of War and Sickness
Following the theme of Heiwa: Finding Harmony, the group is taking the opportunity to encourage reflection on the "unique power [of music] to create social harmony and bind people together."
Heiwa recalls a feeling of peace – particularly important with the ongoing war in Ukraine and as the world struggles to emerge from the pandemic.
Bass singer Jonathan Howard explained to reporters at the Embassy of Japan in the United Kingdom:
We are striving to promote the potential for profound positive change through deeper anglo-Japanese collaboration. Particularly at Christmas time, when we hope to be able to create an even greater sense of festive cheer with our own uniquely British humor and music.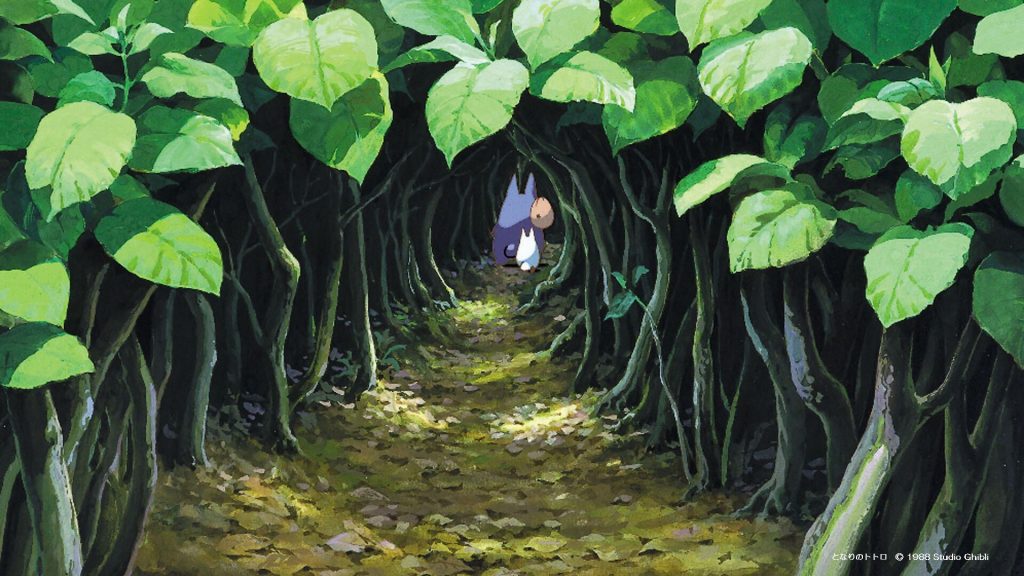 New Collaboration with Joe Hisaishi
"I Was There" is the group's new song from a work commissioned to Joe Hisaishi, one of Japan's foremost composers. It will be unveiled in a world premiere performance live in Tokyo on December 10. Later, the group will take the song on tour in Japan and around the world.
Hisaishi is a pioneer of minimalist and avant-garde music. This collaboration has culminated in the musician's first-ever work composed for unaccompanied choral singers.
The song centers around the theme of shared human experience. It expresses resilience in the face of difficulty, recalling "global struggles throughout the pandemic. And before that, the great Tohoku earthquake and the tsunami of 2011, as well as the 9.11 terrorist attacks in New York," said Howard.
Bass singer Howard observed: "Joe [Hisaishi] and his music have huge global reach, and we hope to be ambassadors for brilliant Japanese craftsmanship like his as we travel."
"And also hopefully for years to come," Howard added, "we will still be performing his music."
Then the group's bass singer gave The Sankei Shimbun and JAPAN Forward readers an exclusive sneak peek of what fans can expect:
He [Hisaishi]'s done things with vocalizing instrumental sounds that we've never had to do in proper composition before. And that's really fun.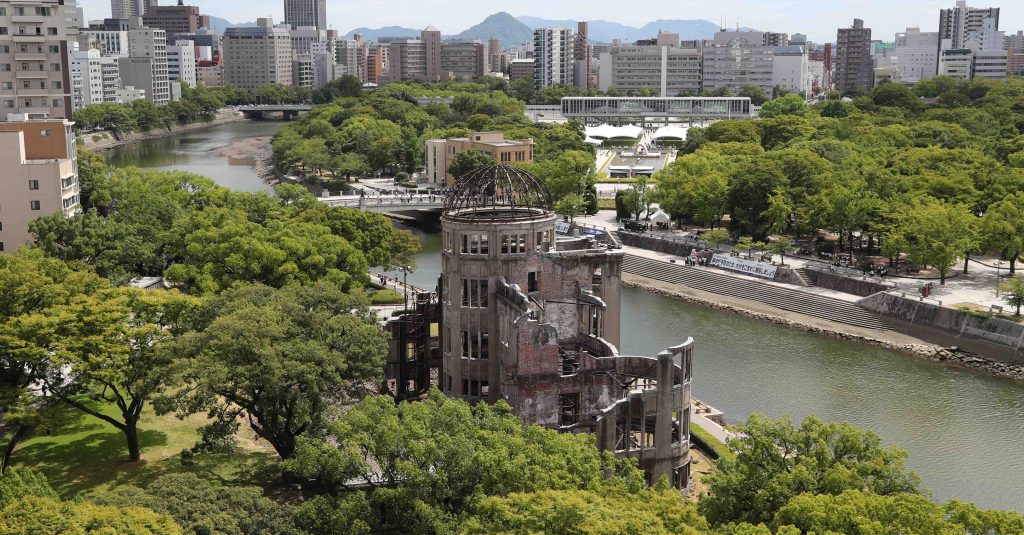 A Letter to Hiroshima
Hiroshima's inclusion is significant to the group, which last visited the city in the 1980s.
For the 2022 trip, the key theme in Hiroshima is peace. Howard explained:
We feel honored and pleased that we've been given the opportunity to talk about this theme during our visit, and our ongoing Heiwa mission, given everything that is going on in the world right now. Particularly in Ukraine.
Japanese fans can also expect works commissioned to two additional major Japanese composers in the coming tour. Makiko Kinoshita is one composer, with her work "Ashita no Uta" (Song for Tomorrow). And Eisuke Tsuchida's poignant work "The Girl from Hiroshima" is the other. Both works were initially scheduled to premiere in the canceled 2020 tour.
The group is currently making plans to record the commissioned works of Kinoshita and Tsuchida exclusively in two churches in Hiroshima.
"For us, Hiroshima and its people serve as an inspirational role model for how we can find hope even in the wake of terrible tragedy. And that's a message that we as The King's Singers are committed to sharing," said Howard.

'The Future of Singing'
Local ensembles will also be beneficiaries of the group's extended collaborations in Japan. Among them are award-winning choirs such as the Morioka Children's Choir and the Hiroshima Boys' Choir.
Explaining the reasons for such collaborations, Howard said: "Both are renowned ensembles that represent the impressive potential of Japan's choral community."
Looking forward, he continued: "Hopefully our joint performances and work with them will cultivate the next generation of Japanese ambassadors for singing in Japan, as well as for intercultural collaboration and global openness."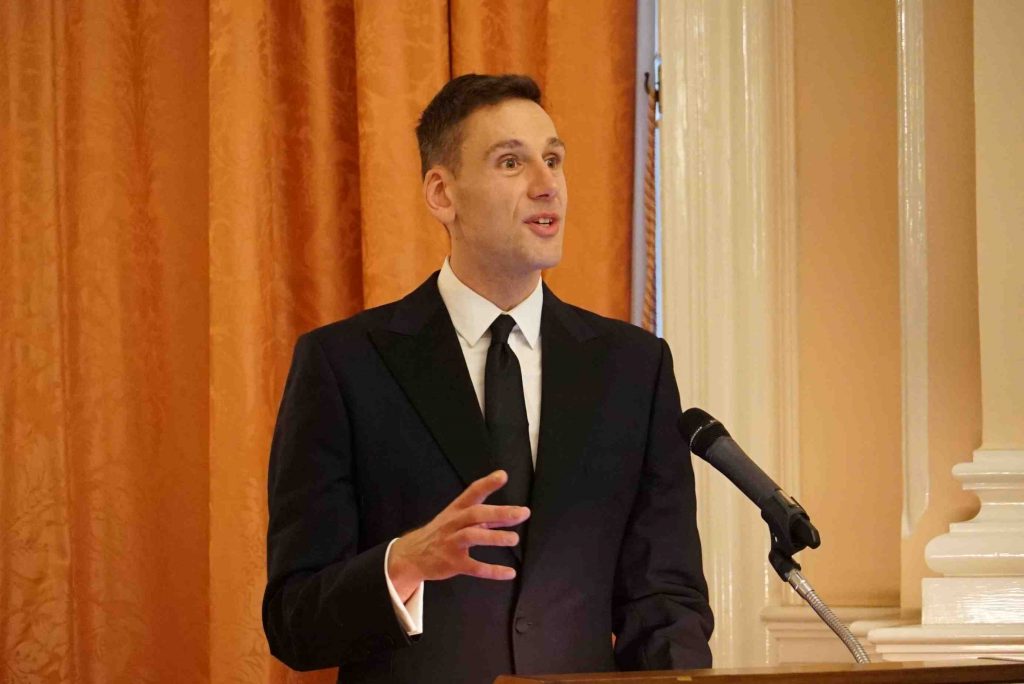 A Lasting Relationship
In their composition, The King's Singers reflect the close relationship between the UK and Japan. This is personified in group member and tenor singer Julian Gregory, whose mother is Japanese.
Dunachie explained how this relationship has filtered down to the rest of the group. "I think that some of us are able to understand the country even better because we have Julian, who is a lover of the country and can help us navigate it."
In their last visit to Japan in July 2019, the acapella sextet performed an exclusive concert at Tokyo's St. Mary's Cathedral to celebrate Japan's new Imperial era (Reiwa). Her Imperial Highness Princess Takamado (Hisako) graced the occasion with her presence.

Excited About the Trip
The group members had gushing words of affection for their upcoming Japan tour.
Gregory said, "I feel almost at home there so just being there is something I am looking forward to."
Several members mentioned Japan's thriving food scene. Baritone singer Nick Ashby commented on his excitement in performing in Japanese venues, as "The acoustics are meant to be sensational," said Ashby.
The King's Singers' return to Japan is particularly anticipated as the group's 2020 tour was canceled due to the global COVID-19 pandemic.
Looking at the incoming tour, Bruerton encouraged everyone to come to the upcoming concert line-up, saying: "I think that they're going to have a great time!", and continued:
We are entertainers. We love what we do, and I think that shines through from the stage. We get a lot of energy from our Japanese audiences because they love music, as much as we do. We have a range of music, and after being at home for a long time, it's time to have a good time together. And we would love to share an evening with all our fans of Japan!

Author: Arielle Busetto
(Read the article in Japanese at this link.)