Chieko Baisho Honored With Golden Mulberry Award for a Remarkable Film Career
At the 25th Far East Film Festival, renowned actress Chieko Baisho received the Golden Mulberry Award for her outstanding contribution to Japanese cinema.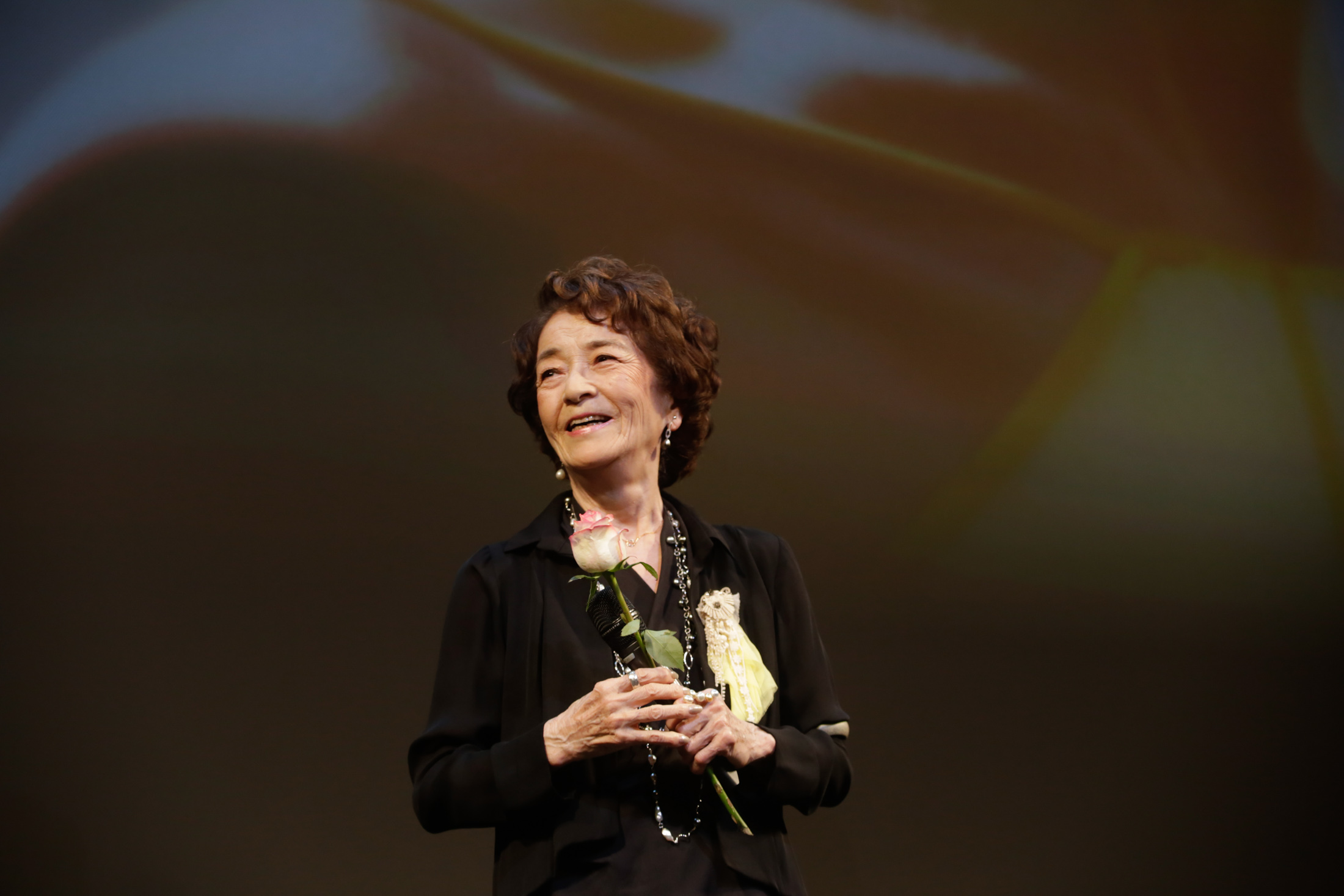 UDINE, Italy — Actress and singer Chieko Baisho wowed audiences at the Far East Film Festival as she presented Plan 75 (2022) directed by Chie Hayakawa.
The fresh selection of Japanese cinema shown at the 25th Far East Film Festival in Udine, Italy, was a blissful ode to love and hope. Among the many Japanese titles that delighted the crowd were Yudo, Egoist, and She is Me, I am Her.
But Plan 75 stood out as a powerful film that carries a message for the world to hear. As the actress portraying the protagonist in the acclaimed film, Chieko Baisho is the queen who delivers that message.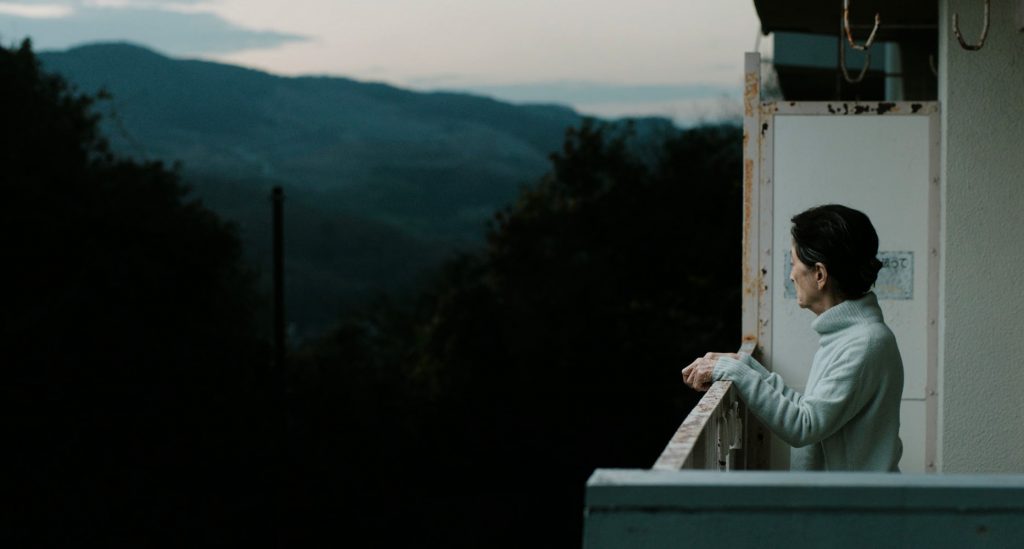 An Award for a Stunning Career
This year in Udine, Chieko Baisho received the Golden Mulberry Lifetime Achievement Award as an accolade for her remarkable accomplishments in Japanese cinema.
"I am honored to receive this significant award as FEFF celebrates its 25th anniversary. I hope this beloved festival will celebrate many more anniversaries and surpass my age," said Chieko Baisho, visibly moved.
She delivered her speech of gratitude to the festival director Sabrina Baracetti and the ecstatic crowd, who filled the hall with seemingly never-ending applause in adoration of her.
Baisho thanked the crowd for their warm affection with an unforgettable moment: A beautiful a cappella rendition of the Japanese version of "In the Shade of the Old Apple Tree," which Baisho sings in Plan 75.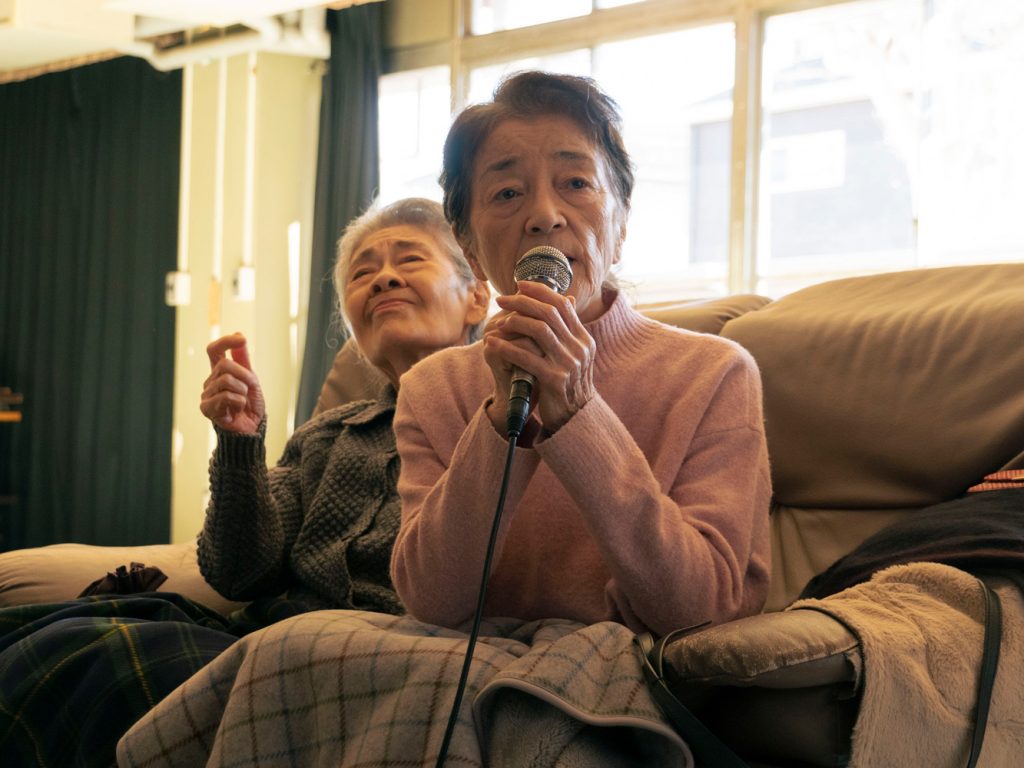 "I hadn't planned to sing," she explained candidly in a later group interview. "But I felt that the public wanted something more from me, so I glanced over at Sabrina and asked for her permission to sing."
Baisho's unexpected performance was an act of love that conveys hope for the future, and it was dedicated to her audience, to the world of cinema, and to her latest movie. She said, "When we were shooting this movie, I never imagined it would bring me here."
A Retrospective of Baisho's Filmography
The Far East Film Festival was held from April 21-29 in the small town of Udine, in the Friuli Venezia Giulia region. This year, FEFF marked its 25th anniversary as one of the most important and acclaimed movie festivals celebrating Asian cinema, bringing experts and critics every year from all over the world.
FEFF25 dedicated a retrospective to Chieko Baisho, showing several movies chosen personally by the actress. This included It's Tough Being a Man (1969), the first film of the popular Otoko wa Tsurai yo series, and Where Spring Comes Late (1970), both directed by renowned director Yoji Yamada.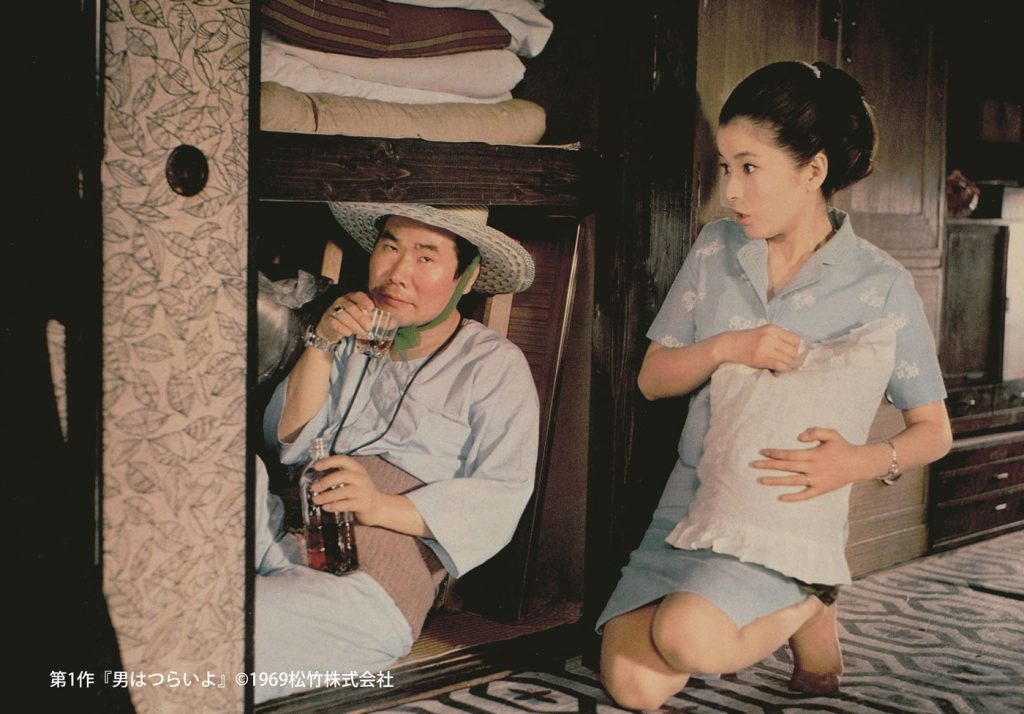 A Dystopian Future
Plan 75 brings to the screen a story about Japan's rapidly aging population. In a futuristic Japan, a dystopian government program called Plan 75 encourages people over 75 to resort to euthanasia with financial support and logistical help. The main protagonist is Michi (Chieko Baisho), an elderly woman who lives alone in a humble yet dignified manner. Throughout the movie, she ponders whether she should end her life this way.
"The protagonist of my story is an elderly woman who's experienced hardships in life, yet her desire to live is stronger than anything else. I wanted the viewers to empathize [with Michi] so that they wouldn't want her to die. I thought that Chieko Baisho would be perfect for the role. Only she could play it," said director Chie Hayakawa.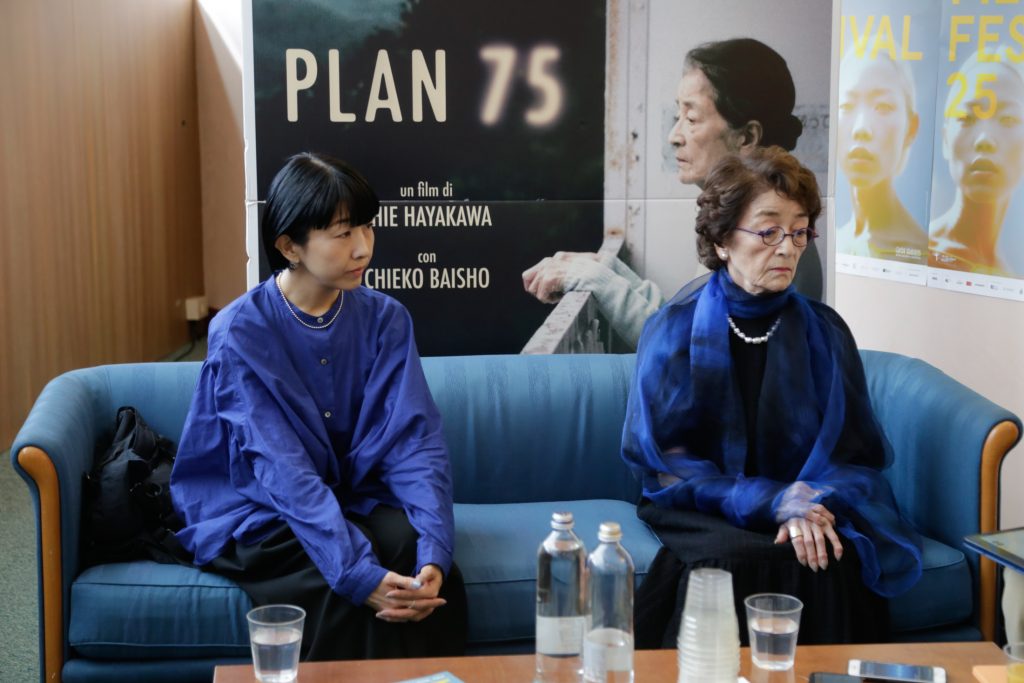 Baisho explained why she decided to accept the role: "When I started reading the script for the first time, I was so overwhelmed by the opening scene that I stopped reading it. I was already past 75, the age stipulated in the plan [in the film]. After some time, and when I felt ready, I started to read it again. I really love Michi, the character I played."

Crucially, she added, "This is my way of giving a voice to the weakest, to those without a voice. Japanese society is not so kind to the elderly."
A Wake-Up Call for Aging Societies Everywhere
Plan 75 forces us to think about our present and future and the limits of our society, where those who are no longer productive, such as the elderly, are deemed useless and pushed aside. And this is not exclusive to Japan.
This a problem confronting all advanced societies. The themes addressed in the film have a worldwide scope. Baisho added, "I am a very patient person, and for a long time, I didn't express my voice. But I realized it was time to speak up. To make people happy, you need to be happy yourself first."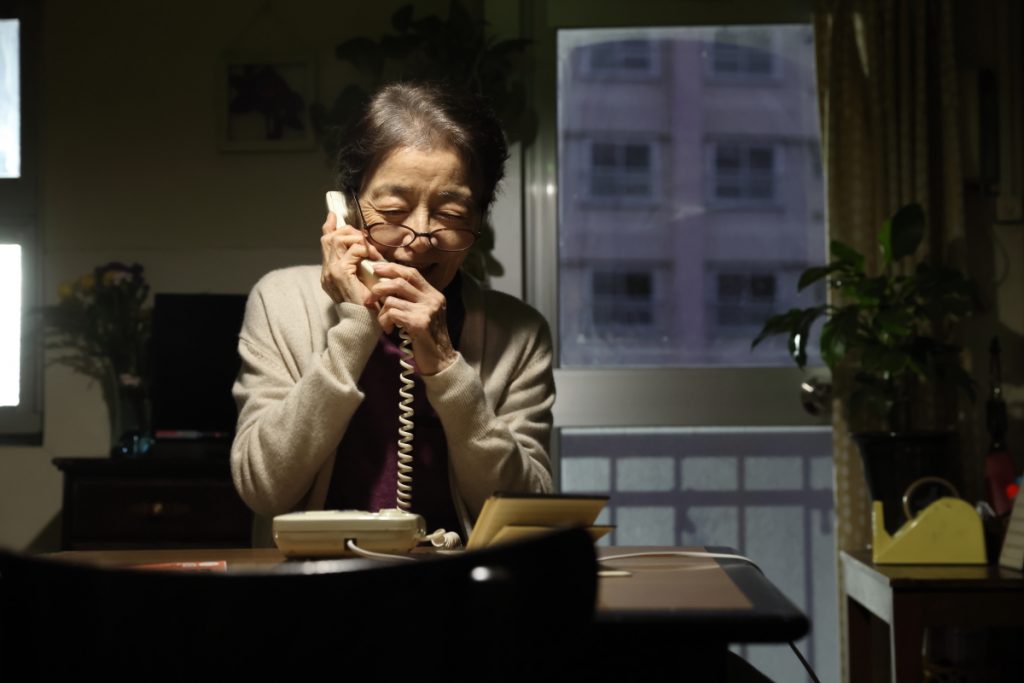 With a career spanning more than 60 years, Chieko Baisho witnessed the transformation of the cinema industry. "Thanks to this job, I was able to live numerous lives through the various roles I played," said the actress. "When I started, the film industry was thriving. In fact, I appeared in 13 movies in a single year."
Speaking about her performance in Plan 75, Baisho recalled: "During the filming of this movie, I had a particularly challenging scene, which was when I had to talk on the phone. I followed the advice of the director, who told me to refrain from displaying too much emotion. Making strong reactions would have been too straightforward."
But Baisho's superb yet composed performance tugs right at the viewers' heartstrings, conveying the full force of the character's emotions without the need for loud proclamation.

RELATED:

Author: Stefania Viti