China Continues Military Provocations in the Pacific As Coronavirus Pandemic Rages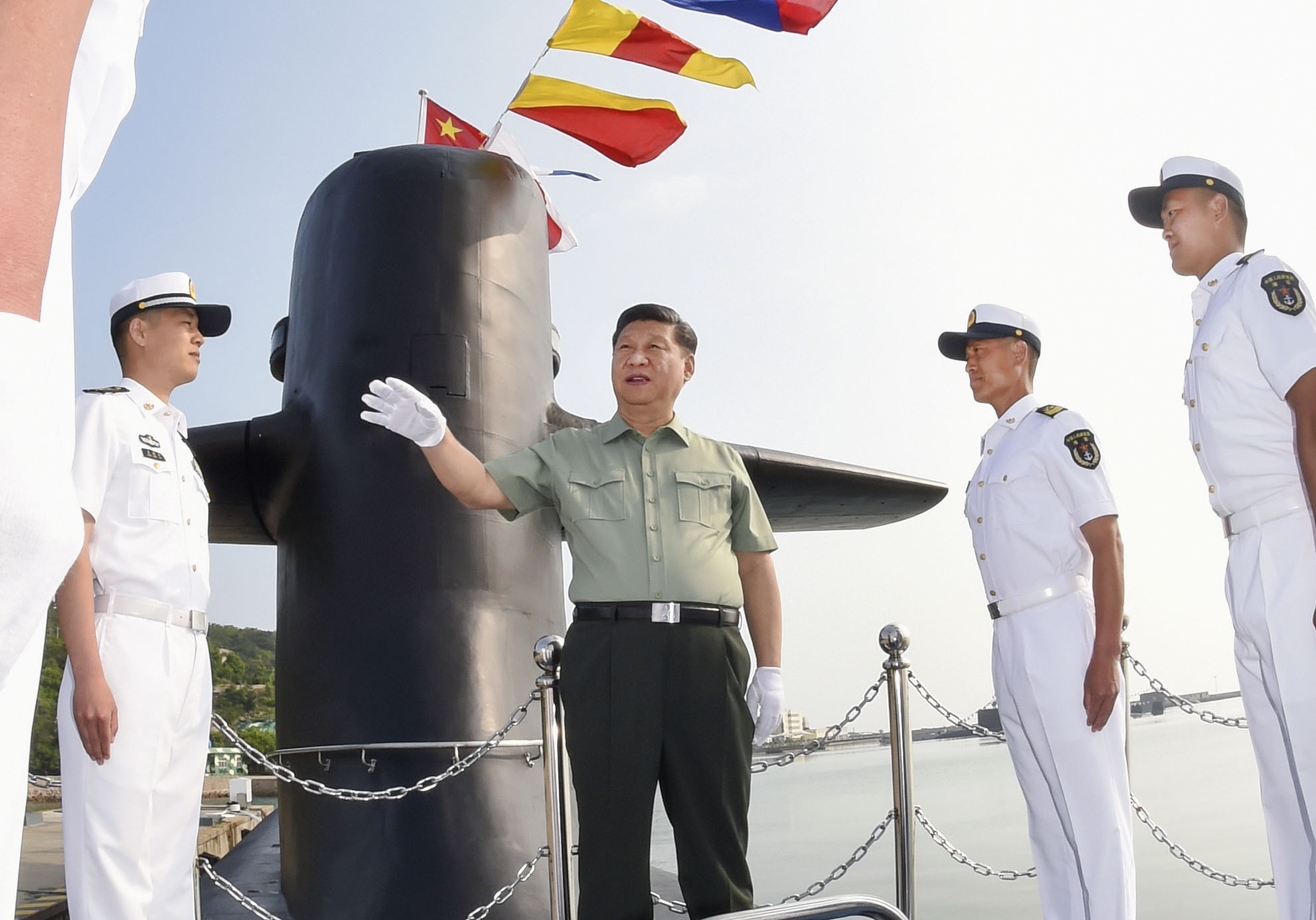 The National Institute for Defense Studies (NIDS), in its latest East Asian Strategic Report on the security environment surrounding Japan, found that the People's Republic of China now has "access to areas where its military vessels were unable to call in the past, because of those countries' diplomatic ties with Taiwan."
The April 10, 2020, report by the think tank of Japan's Defense Ministry focused on the period of January-December 2019.
The report reveals how the People's Republic of China (PRC) has been forging ahead by boosting ties with island nations in the Pacific. It assesses the possibility that Beijing could now deploy and wield its military might all over the Western Pacific, going far beyond what is called the Second Island Chain linking Japan's Ogasawara Island chain (Bonin Islands) to Papua New Guinea via the United States territory of Guam.
It pointed out that China established diplomatic relations in 2019 with the Solomon Islands and Kiribati, both of which have broken off official relations with Taiwan. Moreover, Beijing has been handing out economic assistance on a massive scale to such Pacific Island countries as Papua New Guinea and Fiji.
Potentially Able to Attack Guam 'From Behind'
According to the NIDS report, Palau has maintained its diplomatic relations with Taiwan intact. However, the report goes on to warn that, in the event Beijing eventually succeeds in establishing diplomatic ties with Palau, which is located at the southern extremity of the Second Island Chain, China "would be able to obtain a bridgehead for gaining freedom of [military] action throughout the entire area of the Western Pacific."
Should that occur, the report points out that Guam, the U.S. military's key stronghold in the Pacific, would be vulnerable because Beijing would then have the "option of adopting a strategy of assaulting from behind."
Potential Arms Race in East Asia
In reference to the rest of the East Asian region, the NIDS review takes up North Korea's push to advance its nuclear arms development program. The report notes that the North's nuclear weapons constitute an "integral element of Pyongyang's external strategy" as a tool to intimidate the political leadership of other countries.
Both Washington and Moscow have embarked on development of intermediate-range and short-range missile systems since the U.S.-Russia Intermediate-Range Nuclear Forces (INF) Treaty for the global elimination of all such U.S. and Russian weapons systems became null and void in August 2019. In connection with this, the NIDS strategic review report points to the "possibility of an arms race taking place in the field of missiles in the East Asian region."
Provocations Around Japan
Amid the continuing worldwide spread of the new coronavirus that originated in the Chinese city of Wuhan, Beijing, as always, has carried out repeated military provocations in various parts of the world. Under this situation, Japan, together with many other nations, must not let its guard down.
While COVID-19 infections spread rapidly from January to March 2020, Japan's Air Self-Defense Force (ASDF) aircraft scrambled 152 times in response to Chinese military jets to guard against their violation of Japan's territorial airspace. The number of scrambles has remained alarmingly high, as was the case in 2019.
On April 8, four China Coast Guard vessels intruded into Japanese territorial waters in the vicinity of the Senkaku Islands in the city of Ishigaki, Okinawa Prefecture. It was the sixth time this year that Chinese government vessels had violated the waters under Japanese sovereignty.
The number of Chinese government vessels sailing in the contiguous zone adjacent to Japanese territorial waters totaled 289 from January to March this year, an increase of 50% compared to the same quarter in 2019.
Cashing in on the Weaknesses of Other Nations
Commenting on China's moves, Japan's Defense Minister Taro Kono expressed a strong sense of displeasure in the April 10 news conference. "It is extremely regrettable that China has been engaged in such activities, particularly while global efforts are underway to fight against and overcome the COVID-19 pandemic," he said.
Earlier on April 2, Vietnam's media reported that a Chinese Coast Guard ship knocked up against a Vietnamese fishing boat, causing it to sink near the Paracel Islands in the South China Sea.
U.S. State Department spokesman Morgan Ortagus criticized China on April 6 for its continuing military aggression in the South China Sea, even after COVID-19 infections had become a serious problem in many countries. "We call on the PRC to remain focused on supporting international efforts to combat the global pandemic, and to stop exploiting the distraction or vulnerability of other states to expand its unlawful claims in the South China Sea," he said.
China, meanwhile, has been proactively engaged in "mask diplomacy" in an apparent bid to generate a "feeling of trust" by other countries in favor of China. To this end, Beijing has been sending supplies, such as medical masks and protective suits, to nations plagued with the expansion of virus infections, including Japan.
As a NIDS official put it: "China has done nothing at all to respond to the international suspicion that it might have covered up the COVID-19 outbreaks at their initial stage. Beijing can hardly gain trust from abroad simply by providing other countries with supplies while failing to resolve the suspected coverup."
(Click here to and here for access to the related reports in Japanese.)
Author: Issei Tanaka
Issei Tanaka is a staff writer of the Political News Department, The Sankei Shimbun.