The "Lai Dai Han": UK's BBC Reports on Korean Soldiers' Deeds during the Vietnam War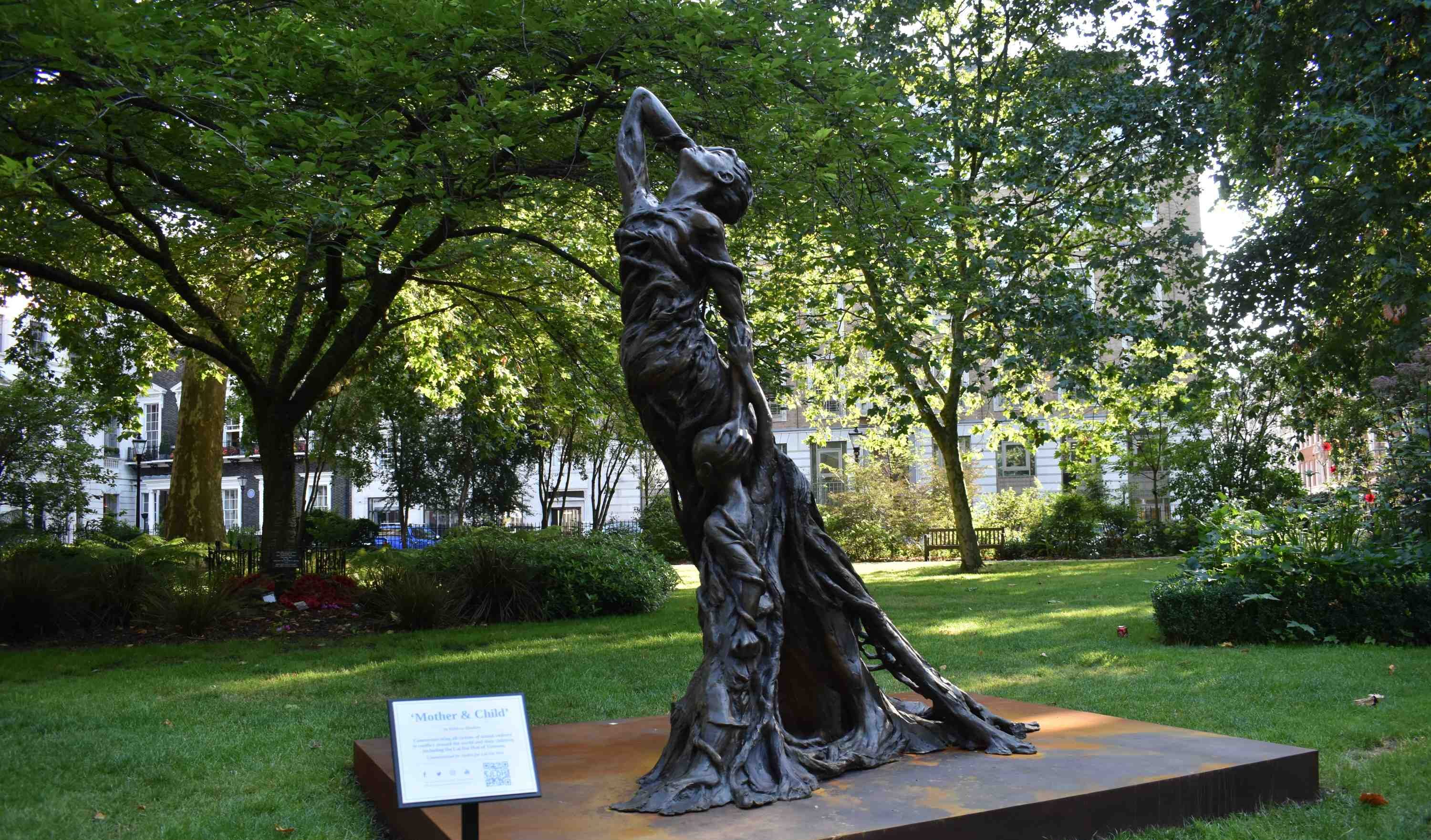 Mother and Child" sculpture in central London for victims of sexual violence by Korean troops in Vietnam, commissioned by Justice for Lai Dai Han
Sculpture to Honour Lai Dai Han and Victims of Sexual Violence Installed in Central London at Saint James Square
A feature article reporting on sexual violence against women perpetrated by Korean soldiers during the Vietnam War, released by the British Broadcasting Corporation (BBC) in March, has evoked reactions in Japan-Korea diplomatic circles.
The BBC report in effect calls attention to Korea's double standard. The Korean government has repeatedly brought up the issue of the so-called "comfort women" of the Imperial Japanese Army, even within meetings of the United Nations, but has never apologized for the actions of its own soldiers in Vietnam.
On March 27, the BBC published an article on its website entitled, "1968 – the year that haunts hundreds of women." The article explains in detail the circumstances of two Vietnamese women who fell victim to Korean soldiers. One of these women was raped and conceived three children.
Children of mixed ancestry born due to sexual assault against local women by Korean soldiers during the Vietnam War are victims of discrimination in Vietnam. They are called by the derogatory term, "Lai Dai Han." The number of Lai Dai Han is unclear, but estimates range from 5,000 to 30,000.
The article describes how the Lai Dai Han, their mothers, and families suffered due to discrimination. One of the women victims is quoted making this appeal: "We need the South Koreans to acknowledge what happened."
According to the article, former United Kingdom Foreign Secretary Jack Straw, serving as "international ambassador" for the "Justice for Lai Dai Han" advocacy group, has called for an inquiry by the United Nations Human Rights Council and an apology from the Korean side.
The article further notes that, "South Korea also spent decades lobbying Japan for a similar apology over the hundreds of thousands of South Korean women forced to work as World War Two sex slaves." While the phrases "hundreds of thousands" and "sex slaves" are problematic, the BBC does throw light on the position of Korea, which has demanded apologies from Japan while feigning ignorance of its own problems.
The administration of Korea's Moon Jae In effectively abandoned the Japan-Korea agreement on the comfort women issue. As the issue has become reheated, Foreign Minister Kang Kyung-wha has made reference to comfort women at sessions of the UN Human Rights Commission for three years running. Yet, South Korea has failed to recognize the extensive sexual violence perpetrated by Korean soldiers in Vietnam.
An official of Japan's Ministry of Foreign Affairs commented on the coverage of this issue in major overseas media: "As parallels are drawn between these actions and the issue of comfort women raised by the Koreans, more and more people will start thinking South Korea's claims are questionable."
(Click here to read the article in Japanese.)
Author: Takao Harakawa