China Eyes Global Leadership Role Post-coronavirus, But the U.S. Might Just Frustrate It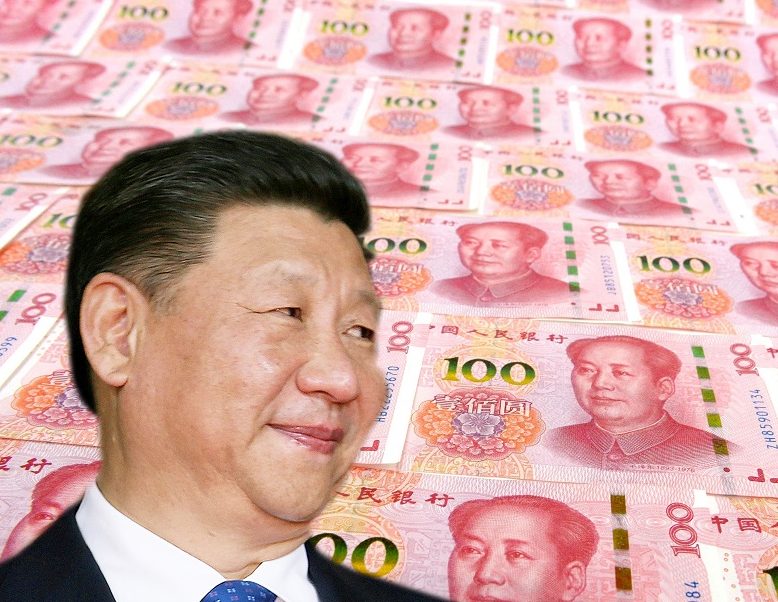 Workers disenfecting Huanan seafood market, where the novel coronavirus is believed to have first surfaced, in China cnsphoto via REUTERS. By a Third Party. China Out.
China, the source of the novel coronavirus outbreak, is stepping up its efforts toward normalization by ending the lockdown of Wuhan in Hubei province, and it is doing so without regard for the worsening global spread of the disease, COVID-19.
The Xi Jinping administration skillfully dogged criticism of its delayed initial response, which led to the global man-made disaster. And now it is poised to raise China's presence as a major power through humanitarian aid diplomacy.
The Xi regime seems to miss no trick as it schemes to establish a China-led world order.
How Xi Uses Diplomacy to Overcome Mounting Criticism
If we, the leaders of China, are unable to contain the virus and it spreads to other people around the world, we would be failing 1.3 billion Chinese citizens, and the international community.
These words, which spread online in China immediately after President Xi Jinping's visit to Wuhan on March 10, were not the words of the current president.
Rather, they were spoken by former president Hu Jintao at a press conference that was held in Bangkok, Thailand, in October 2003, where he spoke of how China responded to the Severe Acute Respiratory Syndrome. The SARS epidemic was contained in July of the same year.
Considering China's strict limits on freedom of expression, the recent online sharing of Hu Jintao's words is undoubtedly a veiled but vicious swipe at the current leadership by the Chinese people.
Chinese authorities offered no apology when their cover-up and delayed initial response to the novel coronavirus were condemned both at home and abroad. Instead, the government insists that China has made huge contributions by "raising invaluable time for the world."
Their audacity in using state media to proclaim that "the world should thank China" has provoked a global backlash. Intellectuals in China are fully aware that the government's claims are not winning any favors domestically either.
Dissatisfaction with the Direction of Leadership
As the Xi Jinping administration continues to hail itself to international revulsion, discord within the Communist Party of China (CPC) also has become evident.
Song Ping, a former member of the CPC Politburo Standing Committee who turned 103 this year, was said to be the first to criticize Xi. He worked as Zhou Enlai's secretary and has discreet influence within the party.
While working as the minister of the CPC Central Organization Department, Song recommended Jiang Zemin for president to Deng Xiaoping. He is known for having championed Hu Jintao and Wen Jiabao into prominent positions. Both were his subordinates during his time as party chief of Gansu.
Song also recommended Xi Jinping for president, apparently hoping that Xi would use his experience as a leader in coastal areas such as Fujian and Zhejiang to push for economic reform.
Instead, Xi pushed through a constitutional amendment to abolish presidential term limits, drawing considerable criticism domestically and internationally for building a cult of personality. His economic reforms included preferential treatment for state-owned companies. He even went against Deng Xiaoping, who promoted separation of party and state, by further centralizing many of the government's functions.
There was already deepening frustration among elders like Song Ping toward the Xi administration for retreating on these policies when the crisis over the novel coronavirus outbreak emerged.
Xi had established his power base by launching an anti-corruption campaign to overthrow political opponents. But ruling by fear and intimidation causes bureaucrats and local government leaders who are on the front lines to become defensive, making it difficult for inconvenient truths to reach higher levels of government.
Such bureaucratic rigidity has been blamed for failures like China's delayed response to the COVID-19 outbreak in Wuhan, mass anti-government protests in Hong Kong, and the second presidential term of Taiwanese president Tsai Ing-wen, who rejected the "One-China" policy.
Focus on Xi Jinping's Bid for a 3rd Term
There are rumors that a gulf has formed between Xi and China's Vice President Wang Qishan, who was an ally during his anti-corruption campaign. This view has been supported by a barrage of scoops revealing the Chinese government's cover-ups from the Chinese magazine Caixin, which has close ties to Wang Qishan. "Xi's power base is not very strong," one party official stated.
Observations by Chinese media and diplomatic sources in Beijing indicated that the annual meeting of the National People's Congress (NPC), the Chinese legislative body, was to be held around April 18, but it has apparently been put on hold. According to some analysts, the delay is due to concerns that entrepreneurs in the Chinese People's Political Consultative Conference, which holds its meetings almost simultaneously with the NPC, will voice their dissatisfaction as economic activity has not resumed in China.
The next party congress, which is held every five years, is planned for August of 2022. The highlight will be whether Xi Jinping manages to secure a third term, as he has planned. A violent power struggle may ensue if criticism of Xi continues to intensify within the party.
The Xi administration is hoping to launch a diplomatic offensive to deflect concerns about the current domestic political situation. It is convenient for Xi that the COVID-19 situation is worse in Europe and the United States. If Xi can demonstrate the legitimacy of the party and his government, and improve his position on the international stage, this might be his chance to restore his centralized power.
Map- China's Belt and Road Initiative. China hopes to take control of Indian border area for better access to Pakistan
Turning Back Globalization
At present, Chinese diplomacy consists of flaunting its "great success" in containing the novel coronavirus inside China. Its aim is to stir distrust towards the governance of democratic countries by demonstrating ― to the Chinese as well as to international audiences ― the superiority of the political system led by the Chinese Communist Party.
China has capitalized on the chaos caused by the pandemic by taking advantage of the fact that it overcame the virus earlier. Now it is eagerly seeking a chance to play the role of world leader.
Without a doubt, China is trying to quell criticism and establish hegemony through diplomacy and foreign aid by sending medical supplies to coronavirus-stricken countries.
However, the reality is not so easy.
The coronavirus has caused a major blow to globalization by disrupting supply chains and international air routes, removing a major catalyst to China's rapid growth.
Dr. Shi Yinhong of Renmin University in Beijing has pointed out that selective decoupling in such fields as advanced technology, military exchange, and the internet between China and the U.S. since the inauguration of Donald Trump has hamstrung China's attempt at China-led globalization. He concludes that "what countries should learn from the COVID-19 outbreak is not global cooperation, but to limit globalization."
The Xi administration has continued to muscle forward its global influence, advocating a "community of shared future for mankind" and promoting a massive economic zone with the Belt and Road Initiative.
China's growing influence on international organizations, such as the World Health Organization (WHO), which the U.S. has described as favoring China, is the result of Xi Jinping's policy of "inserting China's claims and assertions through the establishment of international rules."
However, if the world recedes from globalization, the revival of the Chinese economy ― the main source of support for Xi Jinping's proactive diplomacy ― would be on shaky ground, inevitably bringing stagnation to the Belt and Road Initiative.
China also has to face the undeniable fact that it was the source of the novel coronavirus outbreak. U.S. companies are moving to claim damages against China, and the U.S. House of Representatives has introduced a resolution condemning China's initial response. Dr. Shi warns that the U.S. Congress may "pass a bill that prevents China from redeeming U.S. Treasury bonds, and President Trump may sign it."
The Xi Jinping administration may have a vision to match the U.S. in terms of comprehensive national power by the middle of the 21st century. However, even though the American superpower has been hit the hardest by the coronavirus pandemics, China doesn't have the capability to surpass it in the near future.
On the contrary, Xi's worst fear is starting to look like a real possibility: a post-coronavirus world where the U.S.-China confrontation intensifies while he fails to bridge the capability gap.
Author: Yoshiaki Nishimi, China Bureau Chief