China Eyes Political Turmoil in South Korea to Boost Influence
President Yoon Suk-yeol is congenial towards Japan. However, other leading figures in South Korea are being courted by China, creating a dilemma for PM Kishida.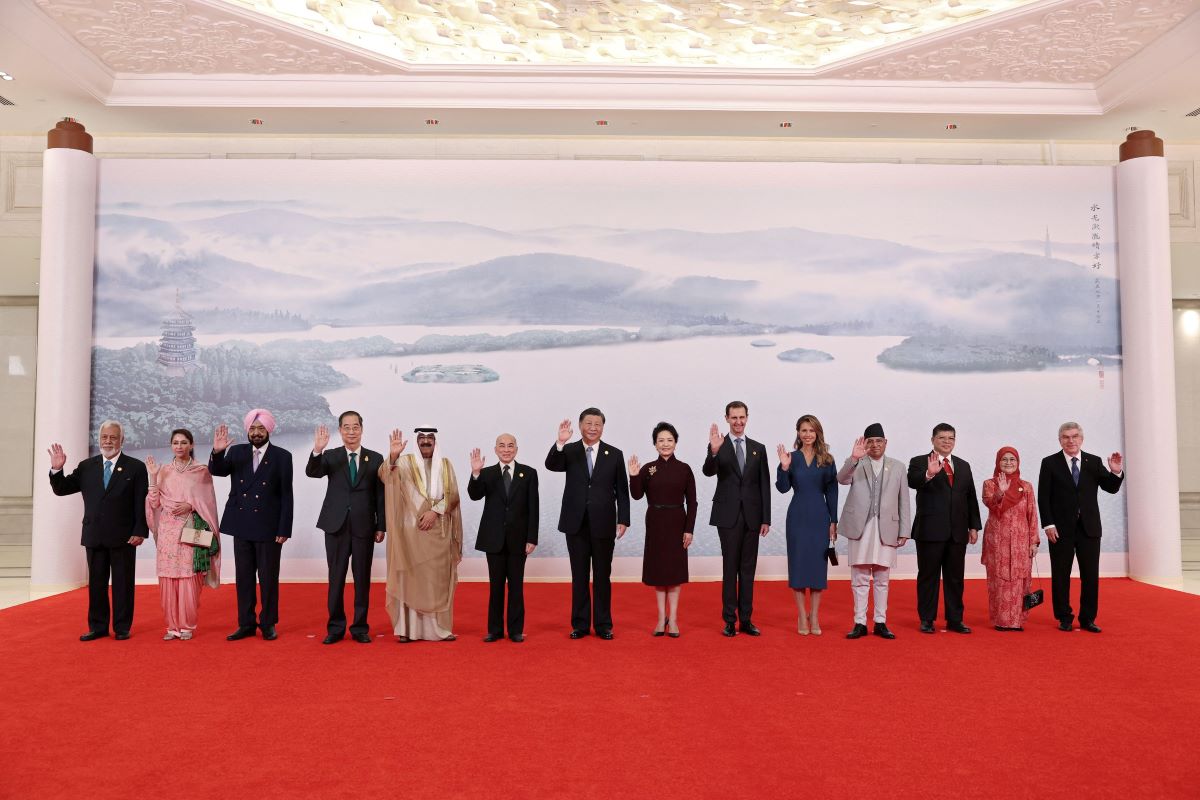 The political climate in South Korea is prone to frequent storms. Dark clouds have formed around two prominent figures: the prime minister and the leader of the opposition.
A majority of members of parliament want the PM to be fired for incompetence, while the opposition leader has been embroiled in a corruption scandal.
Amid all this turbulence, China wants the government of South Korea to summon Japan's prime minister to Busan later this year in 2023 for a meeting with Xi Jinping.
My view is that Prime Minister Fumio Kishida should take careful note of what the Chinese want from the session before accepting an invitation. It is likely to be a problematic event.
Yoon and Kishida
Since he was elected last year, President Yoon Suk-yeol has made impressive efforts to reach rapprochement with Japan, with encouragement from the United States. He has met PM Kishida on several occasions, most notably alongside G7 leaders in Hiroshima in May 2023, and at a trilateral summit — hosted by President Joe Biden — at Camp David in the United States in August.
President Yoon knows how to charm the Americans with warm words. His rhetoric towards China is generally much cooler, although he does tend to blow hot and cold. When it comes to North Korea, President Yoon has warned that if Kim Jong Un dares to use nuclear weapons, his regime will be annihilated.
All this has led China to take the view that President Yoon is leading South Korea down the wrong path diplomatically.
I suspect that from the Chinese perspective, Mr Yoon is something of a hard nut to crack. This may be why the Chinese are now turning their attention to the South Korean prime minister, Han Duck-soo. He is more politically vulnerable — and therefore potentially more malleable.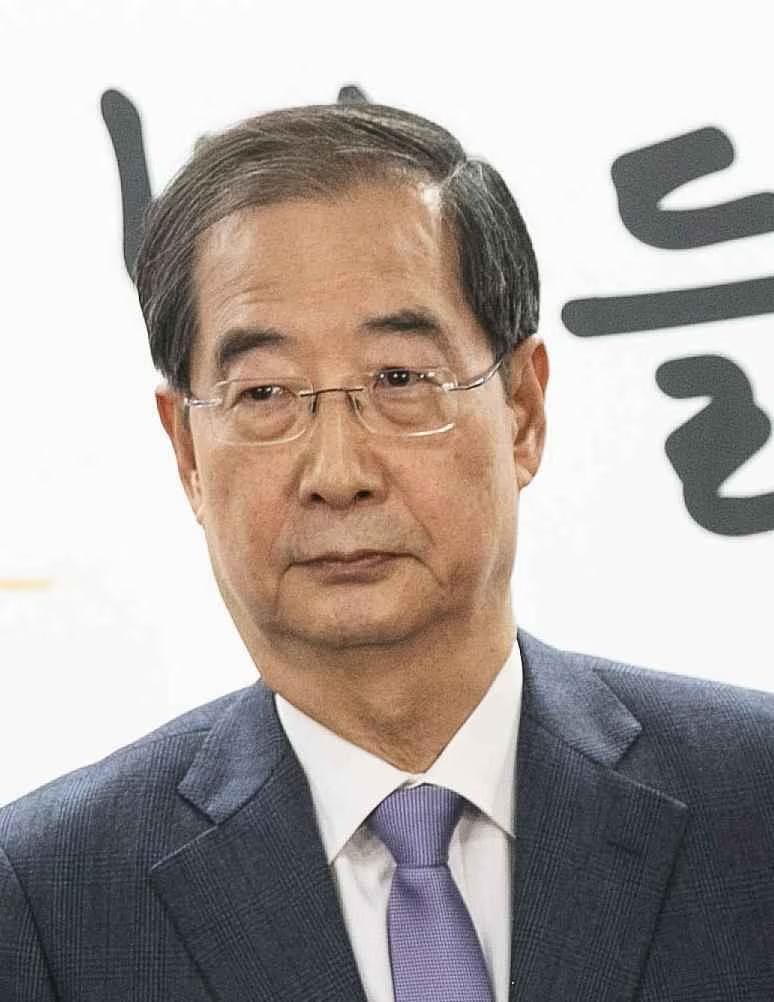 Feast in Hangzhou
The Chinese threw a lavish feast for Mr Han in Hangzhou on Saturday, September 23, on the sidelines of the Asian Games. Xi Jinping himself hosted the event. This was a notable honor for a "mere" prime minister who is lower in rank than a president. I wonder whether it was significant that Mr Han had previously held the post of South Korea's ambassador to Washington.
In a speech delivered at the banquet, Xi Jinping described South Korea as China's "inseparable cooperative partner." He also used classic Communist Party language about "pushing the international order in a more just and reasonable direction." I interpret that as a request to South Korea to support China at high-level meetings, such as the proposed forthcoming summit with Japan.
Fortunately for Prime Minister Han, the Chinese hosts turned a blind eye to his domestic troubles. A vote in the Seoul parliament last week called for him to be sacked for incompetence.
Opposition Meltdown
So where does the South Korean opposition leader Lee Jae Myung fit into all this?
Mr Lee is an outspoken critic of both Prime Minister Han and President Yoon, to whom he lost an election in 2022. He is also an extremely close friend of China.
In June 2023, Mr Lee and the Chinese ambassador to Seoul, Xing Haiming, caused a diplomatic storm by slamming the South Korean government, using shockingly blunt language.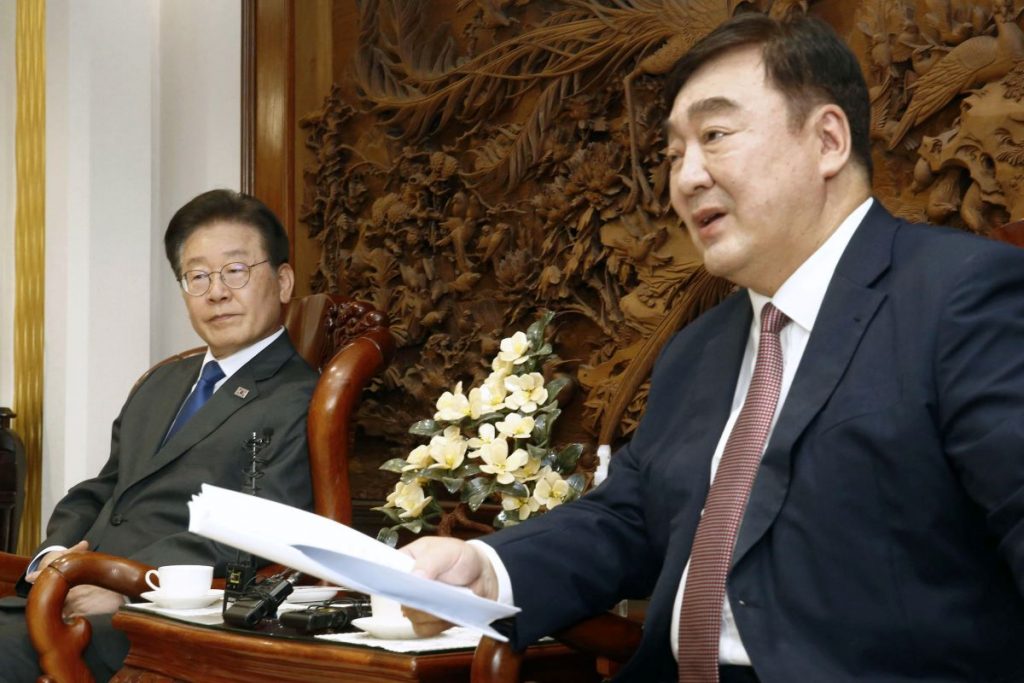 Opposition leader Lee has also been at the forefront of the anti-Japan protests related to the release of treated water from the Fukushima Nuclear Power Plant.
However, at the start of September, Mr Lee went into meltdown. He refused to eat for 24 days and was then summoned to court, where judges debated whether he should be arrested for corruption. The allegations included a claim that Mr Lee siphoned money to North Korea using funds raised through an underwear business.
On Wednesday, September 27, the court rejected the request for Mr Lee's arrest. The Korea Herald newspaper predicts that this result will solidify his position and intensify the political standoff between the ruling and opposition parties.
Experienced Diplomat
The Japanese government has entrusted an expert to talk to the Chinese and South Koreans. Takehiro Funakoshi, 58, is the senior deputy minister for foreign affairs. He was previously the director general of the Asian and Oceanian Affairs Bureau.
Mr Funakoshi will act as advisor to the Minister for Foreign Affairs, Yoko Kamikawa, who took up her new job in September.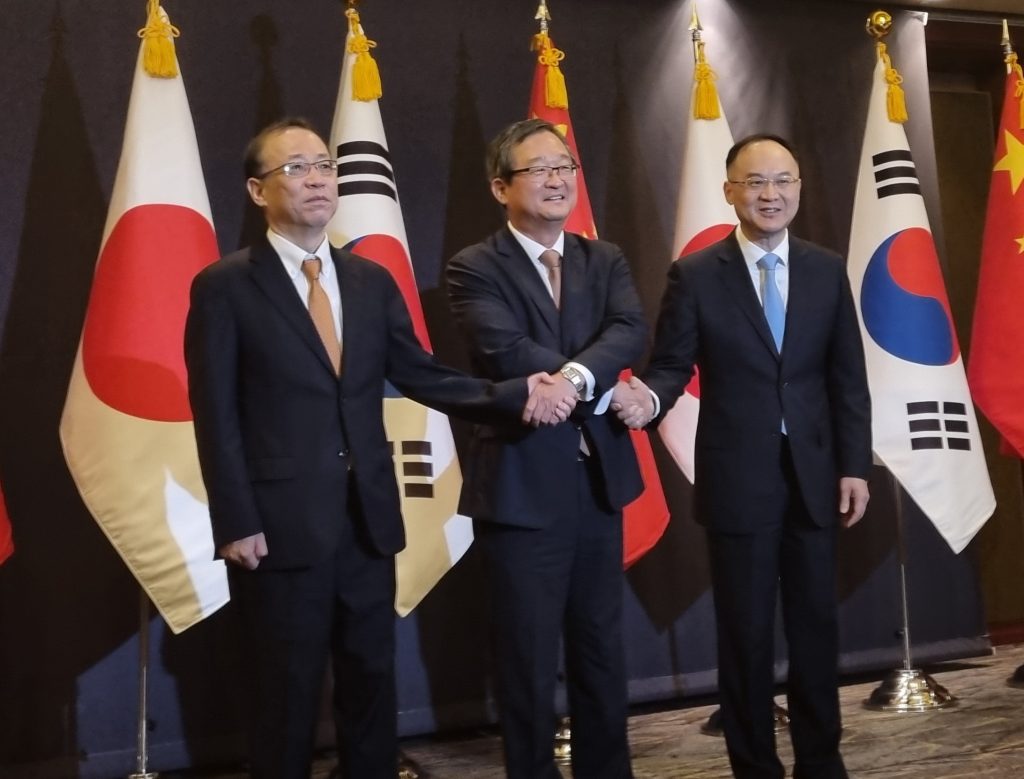 The question I would like them to consider is whether it is in Japan's national interest to take part in a fraught three-way summit with neighboring countries.
I recognize that it could look unfriendly to decline the invitation. On the surface, this appears to be a generous offer to reduce tension and maintain dialogue. However, look more deeply and it seems a typical attempt by China to press Japan to be more accommodating towards Beijing. South Korea is being pulled in as China's wingman.
I am sure the dinner in Busan would be delightful and friendly words would be exchanged. But surely, this is an event that holds little appeal for Mr Kishida. His time and energy would be better focussed on his important responsibility of leading the G7 countries. He is president of that group until the end of 2023. Those nations, though far from Japan's shores, have the advantage of being more straightforward to deal with than the tricky neighbors in East Asia.
RELATED:
Author: Duncan Bartlett, Diplomatic Correspondent
Mr Bartlett is the Diplomatic Correspondent for JAPAN Forward and a Research Associate at the SOAS China Institute. Read his articles and essays on JAPAN Forward.