Is Nightlife Boring in Japan?
From luminous mushrooms and nighttime shows to stargazing and bar-hopping, discover how the tourist industry is making Japan's nightlife glow.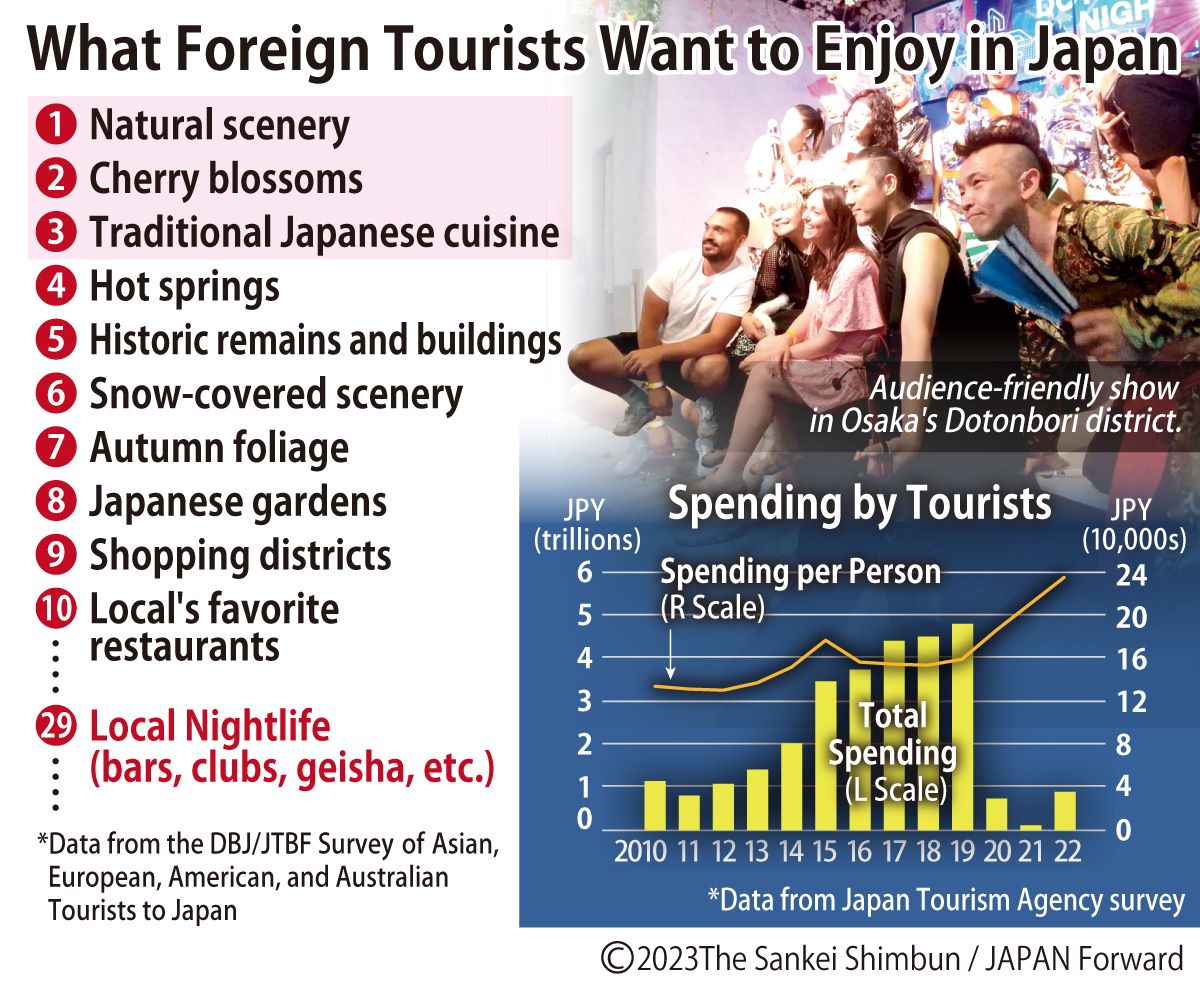 As Japan experiences a resurgence in inbound tourism, attention is now shifting to the country's nighttime economy. During the height of the pandemic, the nightlife sector faced challenges, with restaurants and bars operating under shortened hours.
Japan's nightlife might not be the first choice for tourists yet. However, the pandemic has caused a significant change in people's perceptions of leisure and tourism. This shift has expanded the range of nighttime activities for tourists in Japan, raising expectations for further growth.
Japan's Nighttime Economy
The term "nighttime economy" encompasses economic activities that occur during the nighttime from sunset to sunrise. Specifically, the Japanese Ministry of Land, Infrastructure, Transport, and Tourism defines "nighttime" as 6 pm to 6 am the following day.
In Europe and North America, there are plenty of nighttime leisure options including stage shows, nightclubs, and pubs. Some point out that Japan needs to enhance its nighttime economy to attract more inbound tourists and establish itself as a leading tourist destination.
A survey conducted in October 2021 by the Development Bank of Japan and Nihon Kotsu revealed that tourists visiting Japan favored activities such as experiencing nature and traditional cuisine. Conversely, Japan's nightlife ranked lower, at 29th out of 35 activities. Furthermore, a pre-pandemic survey from 2019 showed that nightlife was ranked 6th out of 40 activities that inbound tourists were dissatisfied with.
A spokesperson from a major travel company noted, "It's evident that inbound tourists don't find Japan's nightlife offerings particularly impressive."
However, this situation also presents an opportunity for Japan. If the country can increase tourist spending on nighttime activities, it could lead to further growth in the inbound tourism market.
Before the pandemic, while overall inbound travel spending was rising, per-person spending had reached a plateau. Now, the government aims to raise the average per-person spending to ¥200,000 JPY (approximately $1,300 USD) by 2025, up from ¥158,531 JPY ($1,000 USD) in 2019.
Nighttime Entertainment in Osaka
Efforts to cater to nighttime tourism are already underway in Osaka. The Dotonbori Night Culture Creative Council is an association involving JTB travel agency, the Osaka Convention and Tourism Bureau, the local shop owner association, and other businesses. It has been organizing nighttime stage shows in Osaka's Dotonbori area since July 2022. The events feature music, dance performances, and drinks. By the end of August, they had attracted a total of 900 people.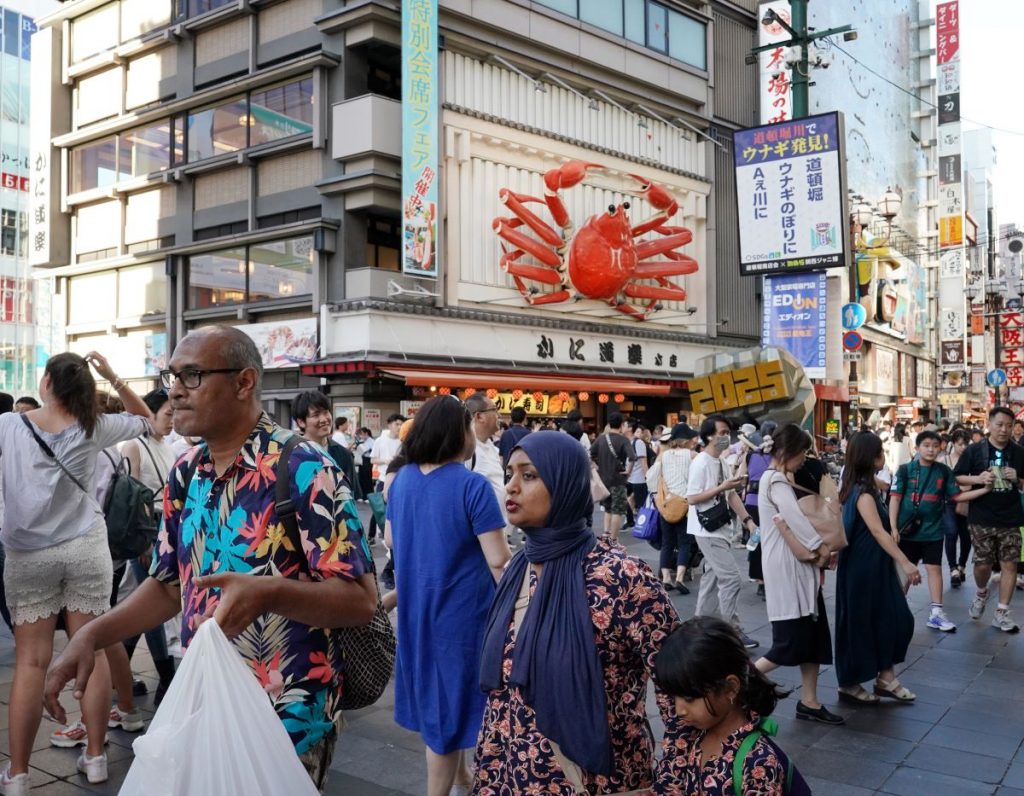 The performances showcase traditional Japanese instruments and dancers in kimono-inspired attire. They also encourage audience participation, allowing spectators to step onto the stage, interact with the instruments, and cheer for the performers. The show's organizer says, "I hope that our shows will be watched not only by inbound tourists but also by young Japanese people as a way to enjoy Japanese culture."
Special Drink Deals
Hotel Elcient Osaka is working to encourage guests to dine at nearby restaurants by partnering with establishments in the Sonezaki area. They have created special deals that offer different combinations of drinks and snacks for around ¥1,000 JPY (about $7 USD). To provide an extra incentive for bar-hopping, hotel guests can enjoy additional discounts by presenting their room keys. Sonezaki is renowned as a "senbero" (literally "drunk on ¥1000 JPY") haven, where a modest budget is enough to have a good time.
The hotel's marketing representative says, "We want to attract inbound tourists with the uniqueness of this neighborhood, which has a nostalgic, retro ambiance."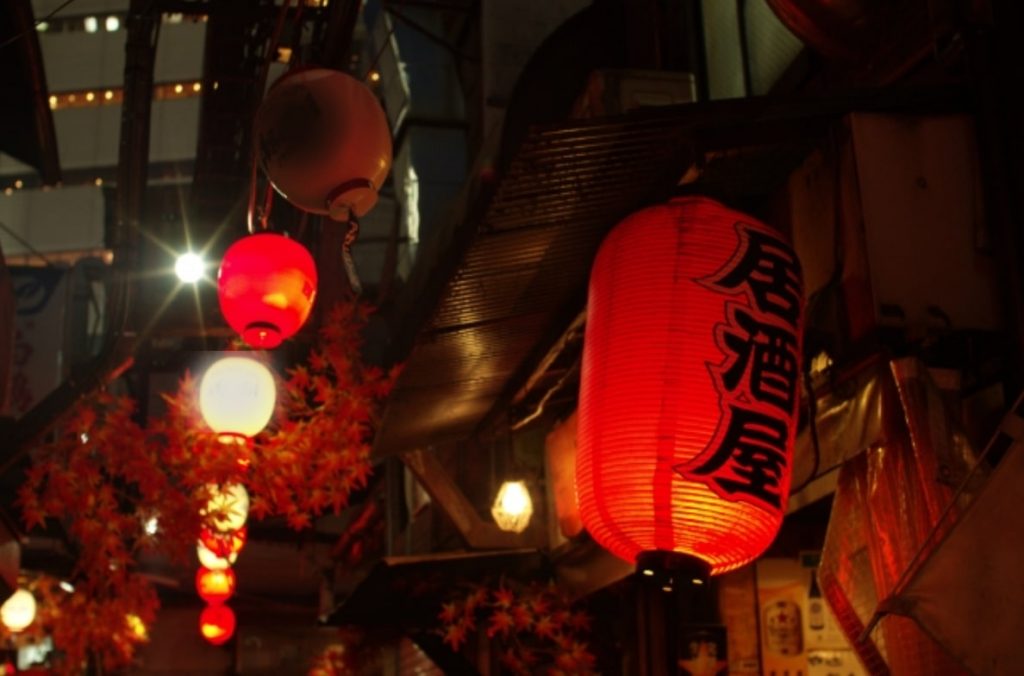 Bioluminescent Mushrooms
During the pandemic, there was a noticeable uptick in outdoor and nature-based tourism, and this trend continues to thrive. Now, efforts are underway to extend these experiences into the nighttime.
One such example is the Hoshino Resorts Oirase Keiryu Hotel in Towada, Aomori Prefecture. It hosts a unique event where guests can admire bioluminescent poisonous mushrooms after dark. Tsukiyotake ("moonlight mushrooms") grow in clusters from late summer through autumn. They resemble ordinary mushrooms during the day but emit an eerie glow at night.
These mushrooms are challenging to find for amateurs. However, the special mushroom-seeing tour is organized by the hotel's staff, who are knowledgeable about the Oirase Gorge. During the tour, the staff also provide insights into the local wildlife. Interestingly, a majority of the tour's participants are women, some of whom are enthusiasts of the fascinating Tsukiyotake.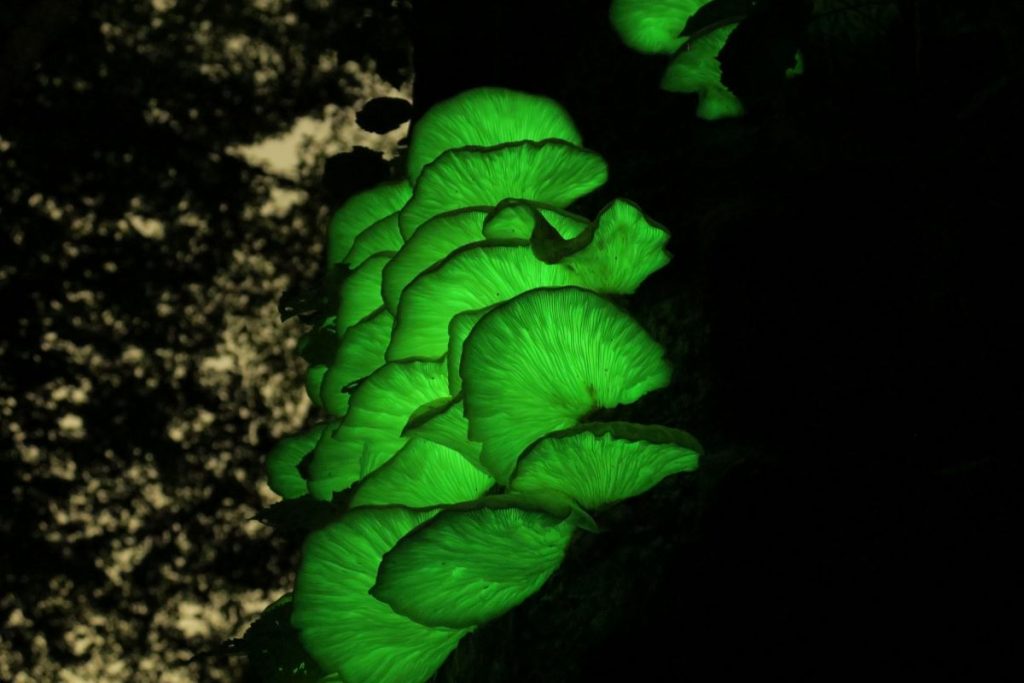 Watching the Milky Way
Minami-Rokuroshi of Ono City, Fukui Prefecture has launched an initiative to protect nature and boost tourism at the same time. Around 300 security lights have been replaced with a type that doesn't emit light upwards. This minimizes the adverse effects of light pollution on nature.
Thanks to this effort, the region was certified as the fourth International Dark Sky Place (IDSP) in Japan, often described as the "World Heritage of night skies." It also became the first Urban Night Sky Place (UNSP) in Asia. Despite its proximity to urban areas, Minami-Rokuroshi offers a view of the Milky Way with the naked eye.
Stargazing from hammocks is an especially popular activity, as participants can "enjoy the beauty of the stars without being distracted by the surrounding light," according to the city's spokesperson.
Nighttime nature exploration isn't a common choice for tourists yet, but it shows enormous potential.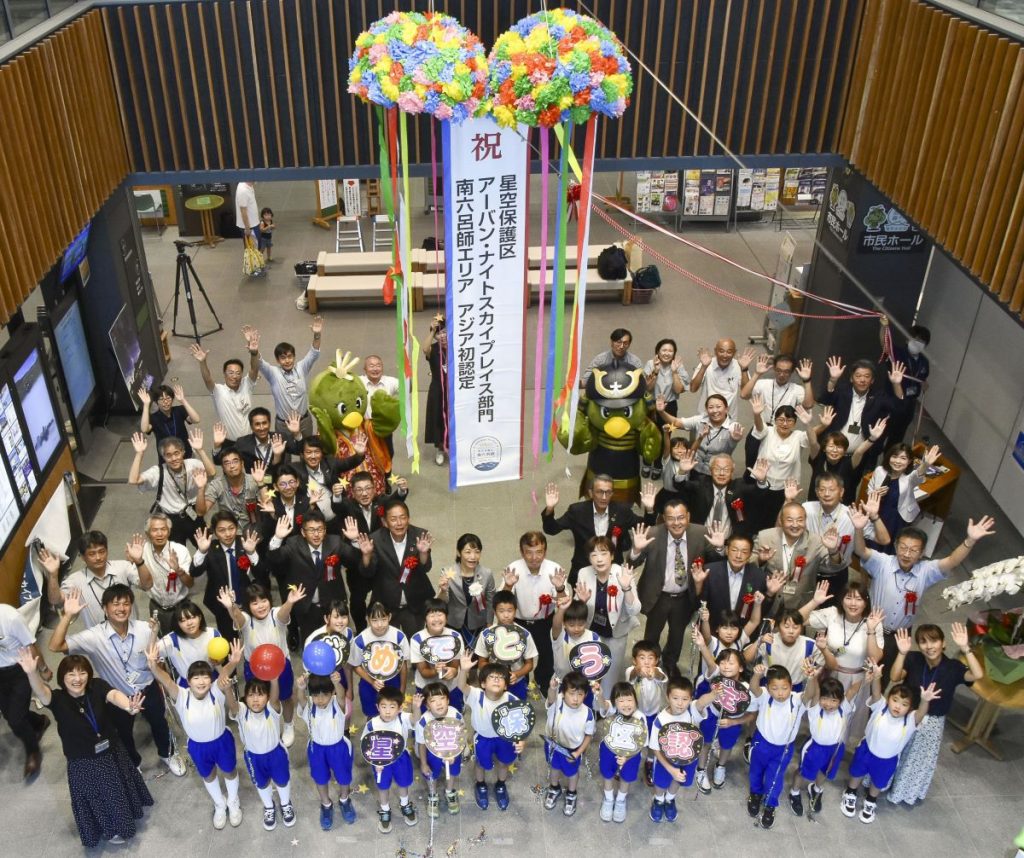 Overtourism
According to Takahiro Saito, the director of the Japan Nighttime Economy Association, COVID-era restrictions have sparked an appetite for in-person activities.
Saito emphasizes that people seek authentic experiences rooted in Japanese culture and history, rather than superficial, stereotypical representations of Japan aimed at attracting tourists. He states, "Japan possesses a wealth of such content, which can be a powerful asset."
Nevertheless, it's crucial not to overlook the issues associated with overtourism. For instance, prior to the pandemic, the city center of Amsterdam in the Netherlands became overwhelmed with tourist-oriented shops. This led to an increase in drug dealing and disruptive behavior by tourists.
Saito explains, "Community development is crucial. The government and tourism businesses must come together to discuss how best to shape the nighttime economy."
RELATED:
(Read the article in Japanese.)

Author: Keiko Tamura