China Is Equally Responsible for Terror Attack on India's Paramilitary Force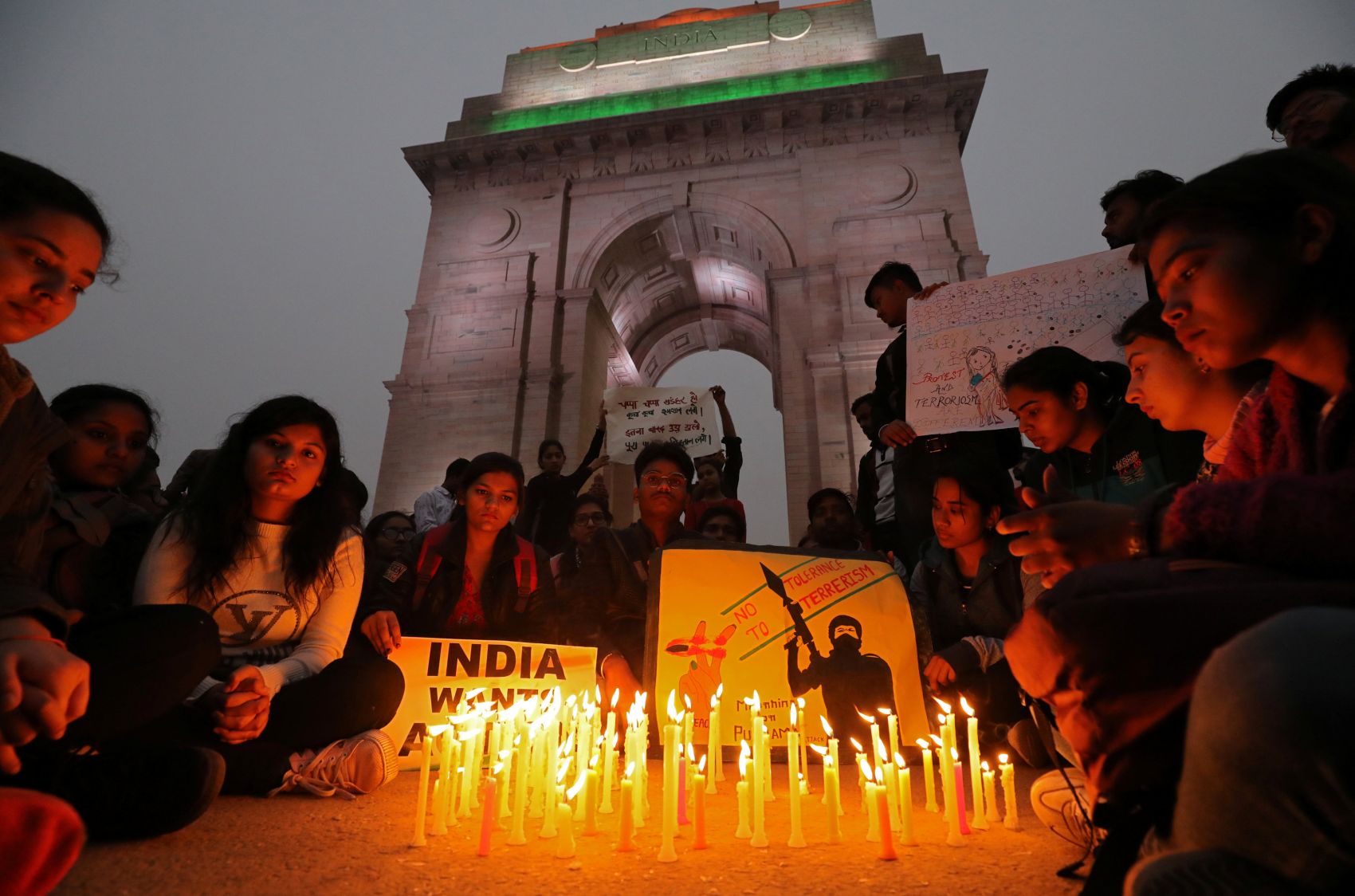 Pulwama, a town in the northern-most Indian state of Jammu and Kashmir, witnessed the most dastardly terror attack on a convoy of India's Central Reserve Police Force (CRPF) last February 14.
On that fateful Thursday, more than 2,500 Central Reserve Police Force personnel were traveling in a convoy comprising 78 vehicles when they were ambushed by a suicide bomber in a vehicle carrying over 100 kilograms of explosives. The ambush took place on the Srinagar-Jammu highway in Awantipora, just about 20 kilometers from Srinagar in south Kashmir. This gruesome terror attack left 49 CRPF soldiers dead and many others injured.
The largest among India's Central Armed Police Forces, the CRPF has the primary role of conducting counter-insurgency operations across India. With close to 250 battalions and a sanctioned strength of 313,678 personnel, the CRPF is considered India's largest paramilitary force.
The cowardly act was perpetrated by the Jaish-e-Mohammed (JeM), a terrorist organization which is based in and supported by Pakistan. It subsequently claimed responsibility for what can be described as among the deadliest terror attacks on the Indian State of Jammu and Kashmir.
The JeM has been designated as a terrorist organization by many, including Australia, Canada, United Kingdom, the United States, as well as in the United Nations. India has persistently been working to list terrorists, including JeM chief Masood Azhar, as a designated terrorist under the 1267 Sanctions Committee of the UN Security Council. Likewise, it has been working to ban terrorist organizations operating from territories controlled by Pakistan.
Nevertheless, JeM, led by international terrorist Masood Azhar, has been given full freedom by the government of Pakistan to operate and expand its terror infrastructure in territories under the control of Pakistan. The only obvious purpose in doing so is to enable JeM to carry out attacks in India and elsewhere with impunity.
Most significantly, the one country that stands completely exposed today for its duplicitous and hypocritical commitment to fighting global terrorism is China. Beijing has repeatedly put hurdles in the way of India's relentless fight against terrorism, including by stonewalling New Delhi's attempts to brand Masood Azhar as a global terrorist.
In November 2017 China, for the fourth time, blocked the listing of Pakistan-based Jaish-e-Mohammed chief and Pathankot terror attack mastermind Masood Azhar as a global terrorist by the United Nations under the Al-Qaeda Sanctions Committee of the Council. This was the second year in succession that China blocked this resolution. The JeM is already on the UN's list of banned terror outfits.
In August 2017, after having blocked the move at the United Nations in February of that year, China extended by three months its technical hold on the long-pending U.S., France, and UK-backed proposal to have the UN list Masood Azhar as a global terrorist.
In fact, China remains the only country opposing the UN Security Council's designation of Azhar as an international terrorist. Placing him on the 1267 sanctions list would subject him to an assets freeze and travel ban. All other 14 of the 15 members of the UN Security Council were fully supportive of the move by the U.S. and France.
In reflection, the 9/11 terror attack on the U.S. rendered Beijing far more wary of a potential direct threat to its own security. Ever since 2001, it has appeared that the Chinese initiative was to equate protests within China that sought greater political, social, religious, and cultural autonomy, with terrorism, regardless of whether the separatist groups were using political means or otherwise.
It can be inferred through many accounts that China has surreptitiously been dubbing most domestic protests as "acts of terror." China's dubious approach of political caution and alacrity to crush ethnic identities and cultural uniqueness has struck again in its western provinces. This can be seen in Beijing's response to sporadic protests by Uyghurs seeking greater religious and cultural freedom. The protests are being met with rigorous crackdowns by the government, such as slapping further restrictions on religious practices, to such an extent that Xinjiang is fast becoming a garrison province with a brute military presence.
On the one hand, the global anti-terror campaign has conveniently been channelized by China to suit its domestic agenda of quelling China's Uyghur minorities, subduing and isolating them in the name of fighting terrorism.
On the other, China seems to be obfuscating the issue of global terrorism and its gruesome fallout by making it a tool to realize its regional agenda. This agenda seeks to keep India engaged and pinned down within the sub-continent by means of propping up and shoring support for failed-state Pakistan, which is fast being recognized and branded as China's client-state and proxy.
In conclusion, a quote from former U.S. Secretary of State Hillary Clinton would only be an appropriate message to both Pakistan and China. When she visited Pakistan's capital, Islamabad, back in 2011, she said: "You can't keep snakes in your backyard and expect them only to bite your neighbors…. You know, eventually, those snakes are going to turn on whoever has them in the backyard."
Author: Dr. Monika Chansoria