China Will Be Largest Military Spender in Asia-Pacific in 10 Years: Should We Worry?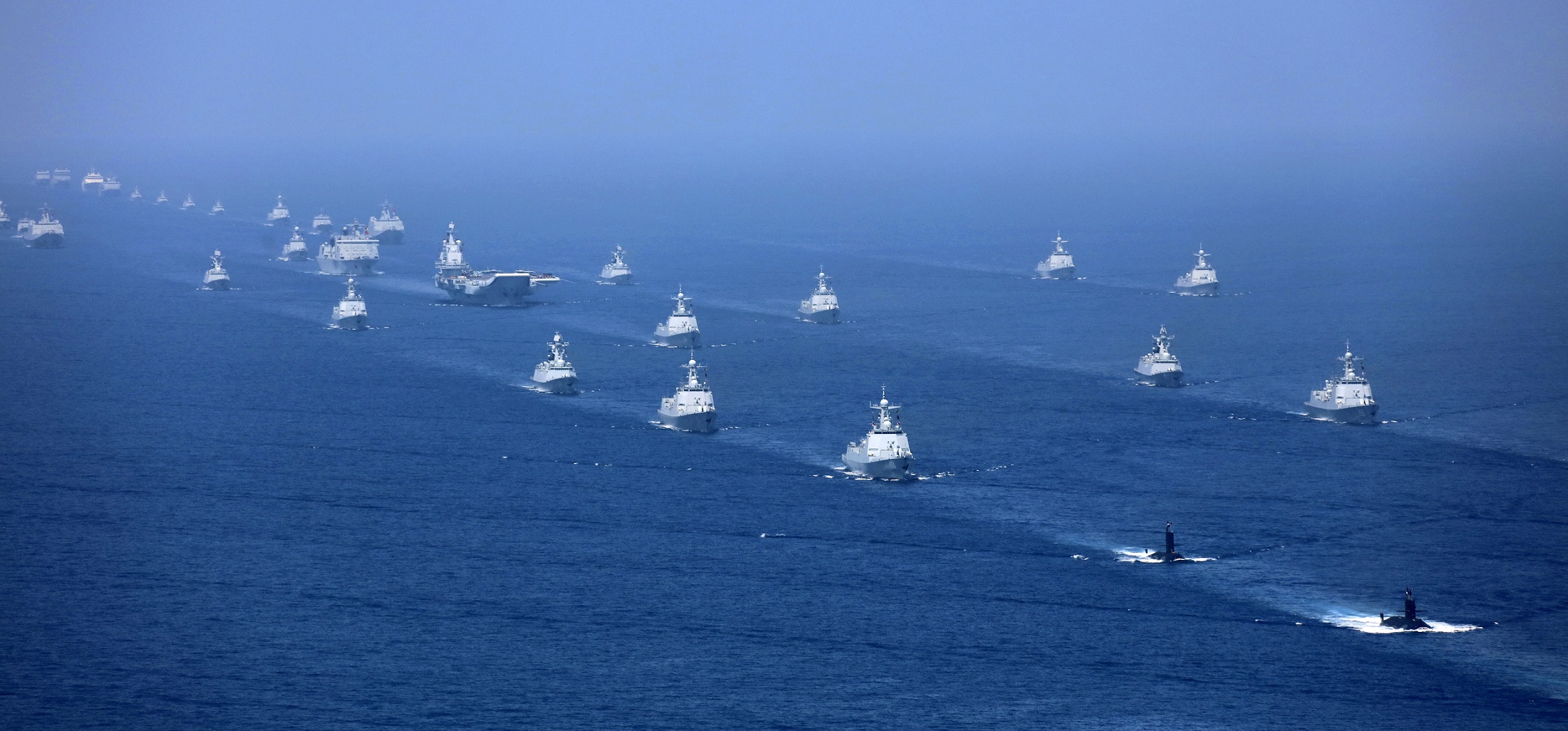 By Monika Chansoria
Japanese Prime Minister Shinzo Abe made a pitch for normalizing the Sino-Japanese relationship during an interview with The Sankei Shimbun in early September.
His expression of confidence in improving ties with China, coupled with the possibility of his visit to Beijing in October, represents a notable shift in tone. Based perhaps on Chinese Premier Li Keqiang's visit to Japan this summer, Prime Minister Abe may have assessed that Sino-Japanese ties have returned to the normal track.
The Japanese Prime Minister's optimism should be welcomed in terms of regional peace and stability. However, China's military developments on ground are rather unsettling and contradictory.
Massive Military Exercises
Naval vessels from three theater commands of the PLA Navy (PLAN) recently directed air defense and anti-missile live-fire exercises in the East China Sea, as reported by the Liberation Army Daily. These were significant military moves.
In addition, the PLAN conducted a vital submarine rescue drill in the East China Sea around the same time Prime Minister Abe was calling for normalcy in bilateral ties between Beijing and Tokyo.
The government-run Xinhua news agency reported that the submarine rescue drill in the East China Sea involved frigates, submarines, rescue vessels, and anti-submarine aircraft from multiple PLAN forces. The drills simulated malfunctions in a submarine, including loss of communication with its headquarters, and arrival of rescue forces using various air and sea methods for search purposes.
Perhaps the message China's military intended to send across the region was that it has fully tested the art of docking rescue equipment with submarines — technically a very challenging task.
Intimidating Taiwan — and Japan
Technical abilities aside, the covert message therein implies, among other things, that Beijing is working on a Taiwan contingency scenario amid mainland China's unswerving offensive aimed at isolating the democratic island nation.
Coinciding with China's inflammatory signals and military maneuvers which threaten regional stability, the Liberation Army Daily ran a commentary on August 31 titled, "It's time for Japan to change its security concept."
The commentary is perceived as Beijing's reaction to the release of Japan's Annual White Paper on Defense, which describes the severity of the security environment surrounding Japan. In the commentary, the PLA Daily asks Japan to "change its distorted security concept," noting with displeasure that Japan has strengthened its self-defense force and defense budget.
China's Military Spending and Modernization
In contrast, Chinese defense spending figures are startling. China's defense budget has doubled in the past decade, growing at an annual average of 8%.
Today, Beijing accounts for almost 41% of total military spending in Asia, including Oceania. As per Jane's Defense Budgets estimate, China's official defense budget will grow beyond USD240 billion by 2028 — thereby making it Asia's largest military spender in the Indo-Pacific.
Interestingly, while making these assessments and comparisons, the PLA Daily commentary completely obscures China's own military advancements. China has transformed under its four-decade long military modernization program aimed at making the PLA a "world-class" military by 2049.
The annual Pentagon report on Military and Security Developments Involving the People's Republic of China submitted in May 2018 to the United States Congress asserts that China's force modernization goals and trends, with specific reference to the South and East China Seas, include:
Improvement in military capabilities to conduct nuclear deterrence

Anti-access/area denial (A2/AD)

Power projection operations

Augmenting littoral warfare capabilities, with a high-rate production of the

Jiangdao

-class corvettes (Type 056), more than 35 of which have already entered service

Completion of military reforms

Fully equipped and prepared for informationized warfare by 2020 (as per China's 13th five-year Military Development Plan, 2016-2020, issued by the Central Military Commission)
China's military capabilities within the first island chain (crucially encompassing the East China Sea, the South China Sea, and the Yellow Sea) are generally considered A2/AD.
The Pentagon report states that China seeks enhanced joint operations, command and control, and real-time surveillance, reconnaissance and warning systems to bolster its war-fighting capability, especially during a largescale, theater campaign.
Moreover, it fittingly warns of China's growing civilian and paramilitary maritime capabilities and its use of low-intensity coercion in maritime disputes.
Combined Military Forces in Indo-Pacific
Today, the PLAN, China Coast Guard (CCG), and People's Armed Forces Maritime Militia (PAFMM) constitute the largest maritime force in the Indo-Pacific.
While the CCG is the world's largest, the PAFMM is the only government-sanctioned maritime militia in the world, according to the U.S. Department of Defense. With organizational ties to the Chinese armed forces, the PAFMM actively operates in the South and East China Seas. The PAFMM units enable low-intensity coercion activities to advance territorial and maritime claims, including a patrol with the PLAN and CCG conducted in August 2017.
China maintains a persistent coast guard presence and aircraft patrol near the Senkaku Islands in the East China Sea. In 2017, Beijing maintained a presence around the Senkaku Islands, usually including four CCG ships entering within 12 NM of the islands on an average of once every 10 days using multiple CCG ships, as stated in the Pentagon report.
China's Intentions Not Benign
While China often provides sermons to the region about taking lessons from history, it conveniently chooses not to lead by example.
September 2018 marks the 42nd death anniversary of Chairman Mao Zedong — with locals paying tribute in his birthplace, Shaoshan in central China's Hunan Province. Yet it was Mao whose military thought grew out of the Red Army's experiences and who laid the foundation for the "people's war" concept.
Drawing heavily from the works of Chinese military strategist Sun Tzu, Mao created a comprehensive political-military doctrine for waging revolutionary warfare.
Mao's successor, Deng Xiaoping, specifically called for making the Chinese armed forces a model for "carrying out the Party's line, principles, and policies." In other words, Deng was devoted to modernizing the military and defining its relationship exclusively to the Chinese Communist Party and its goals.
The Chinese leadership often refers to its "four modernizations" drive of 1978. Notably, a September 1984 article in Asiaweek carried a cautionary note sounded by Yang Shangkun, vice chairman of the CMA and a close supporter of Deng, who said, "Careful study and comprehensive consideration should be made as to what should be reformed and what should not."
This thought resonates in the contemporary context with the sweeping transformation of China's military, which is expected to provide an impetus for Beijing's strategy and operations.
The combination of thought and military modernization is also the ultimate guarantor for realization of Xi Jinping's political goals, including his dreams of "a powerful country, a strong military, and national rejuvenation."
Prime Minister Abe should remain vigilant.