China's Political Warfare Against Japan Has Never Been Easier
Japan's new foreign minister, Yoshimasa Hayashi, is a compromised man, distrusted by many in public and his party for his family's "friendship" with China.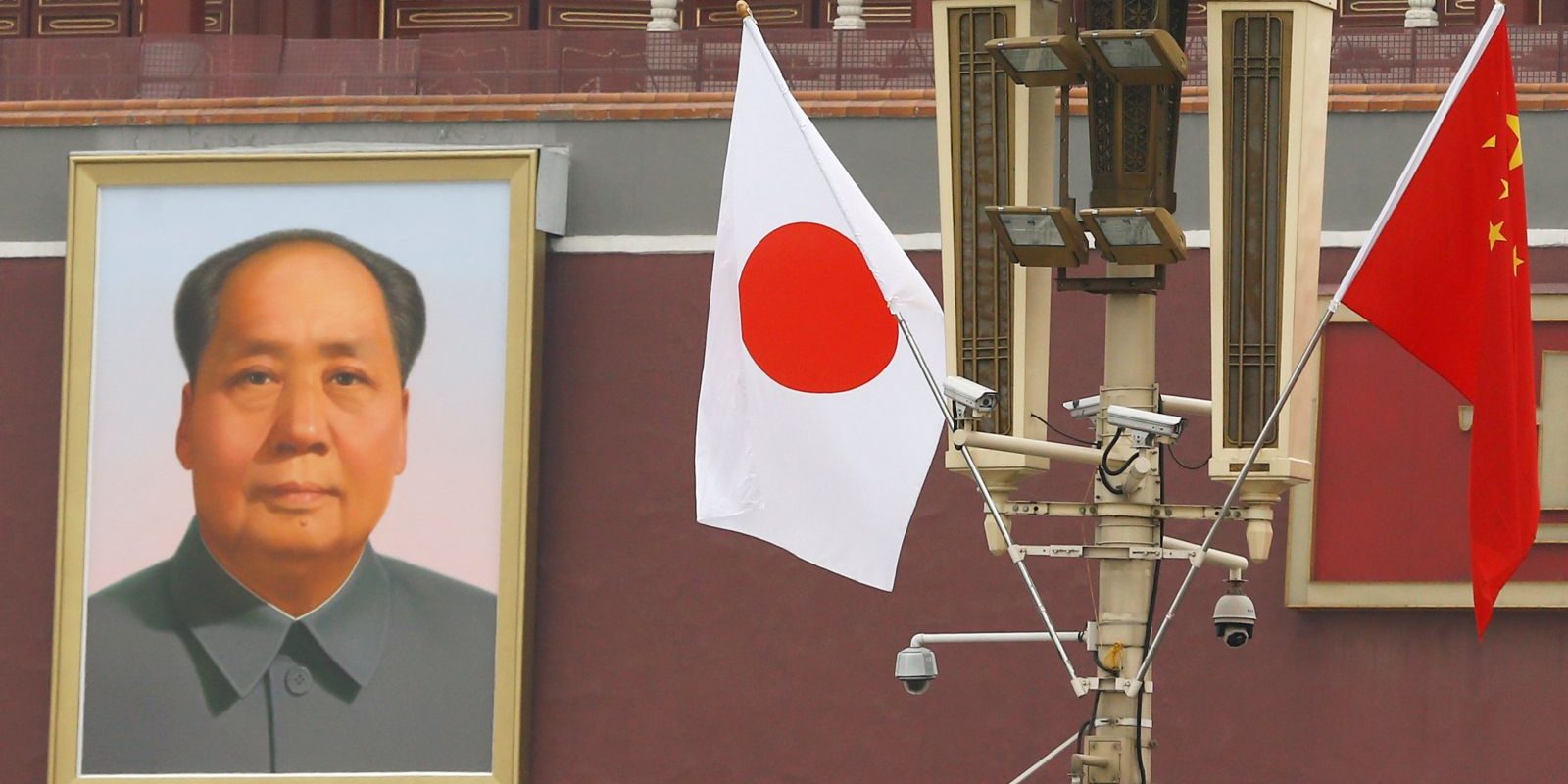 ~~
~
In recent years, the adverse influence of the People's Republic of China in the internal affairs of countries around the world has become evident for all to see and of great concern to many.
China's "political warfare" is of course directed at Japan as well. In fact, Japan is one of the biggest targets of this generally quiet and often invisible form of Chinese aggression.
As has been noted in numerous reports and studies, there are at least seven (and probably more) so-called "Special Friendship Associations" through which PRC operatives have worked over the decades to influence Japan. "Elite capture" — the winning over of local elites who work on behalf of the Chinese government and organizations through corruption or being compromised — is a favorite method, and is employed along with other means.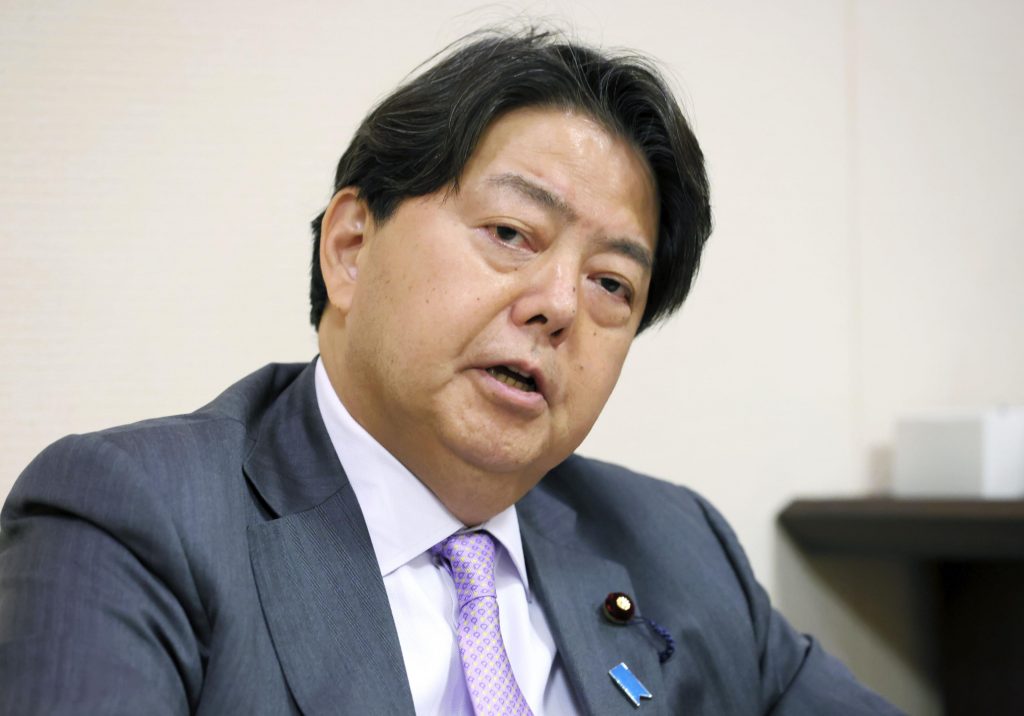 Of these associations, the Japan-China Friendship Parliamentarians' Union (also translated in other literature as "Japan-China Friendship Legislative Alliance"), or Nicchū Yūkō Giin Renmei, has gotten much attention of late.
This is, in part, because the current foreign minister, Yoshimasa Hayashi, resigned his position as chairman of the organization due to the correct criticism he received over the clear potential for misunderstanding or a conflict of interest. As most people understand — and this is particularly true in matters of government as it is in religion — one cannot serve two masters.
Of course, Hayashi described himself as "shinchū de ha naku, chichū desu." In other words, he said he was not subservient to the PRC, or particularly fawning over it. Instead, he argued that he was knowledgeable of China and that it was important to have those dealing with China to know about the country, and to have the connections to promote Japan's agenda.


China's Perception
No matter how Hayashi tries to explain away or rationalize the relationship he has with China, the PRC does not see it that way. And that is how elite capture solidifies itself slowly, gradually.
Perhaps the individual at hand truly believes he (or she) can participate in a friendship organization while remaining impervious to China's techniques. If true, it suggests just how out of touch they are and how long this has been going on.
In Hayashi's case, the relationship with the PRC is also intergenerational. His father, Yoshirō, was a member of the Lower House from 1969 to 2003. He was minister of finance from 1992 to 1993, and of health and welfare before that from 1982 to 1983. Like his son, he also headed the Japan-China Friendship Parliamentarians' Union.
Moreover, Yoshirō led the Japan-China Friendship Center (Nicchū Yūkō Kaikan), which is identified as one of the organizations knowingly or unknowingly facilitating China's political warfare in Japan.
Yoshirō's being minister of finance in the early 1990s after the Tiananmen incident is particularly worrisome. Despite the brazen human rights abuses and crushing of a democratic movement, China was still receiving Official Development Assistance from Japan. While ODA was distributed via the Ministry of Foreign Affairs, it was authorized by the Ministry of Finance. It increased dramatically under Yoshirō.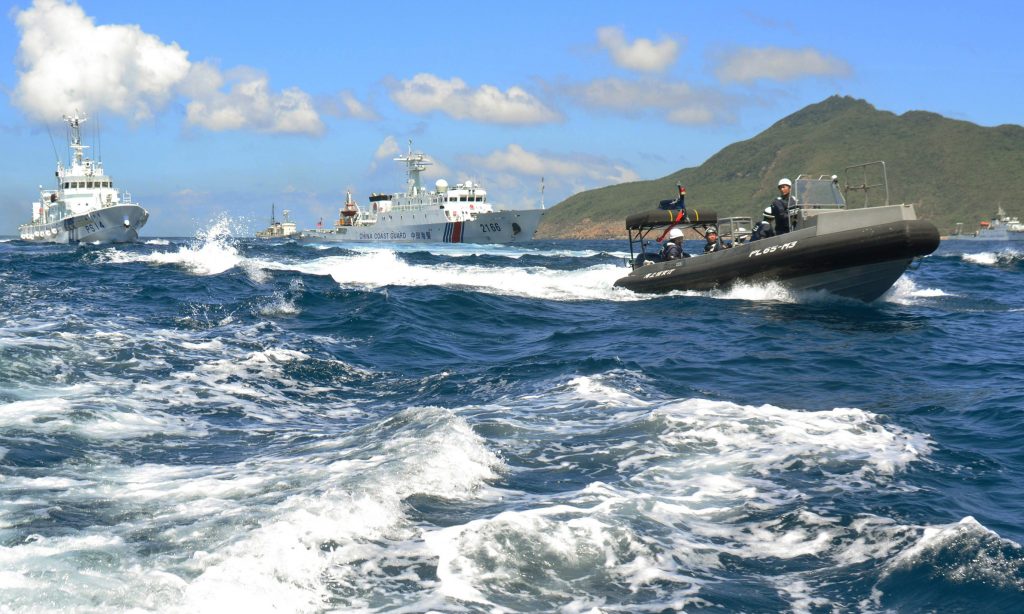 Not a Normal Friendship
In a recent article in these pages, Yoshihisa Komori, associate correspondent of the Sankei Newspaper in Washington, DC, reports that the Japan-China Friendship Parliamentarians' Union is unlike other parliamentarian exchanges in at least two regards.
RELATED: U.S. is Wary of China's Political Ops Through 'Friendship' Group with Japanese Lawmakers
First, it includes the word "friendship" in it, predicating that difficult bilateral topics are to be avoided. And if they do come up, they should be addressed in China's favor.
"Cooperation" is a phrase constantly found in any related statements. For example, earlier in 2021, Hayashi and representatives of the other six organizations were invited by PRC Ambassador to Japan Kong Xuanyou to participate in a video conference, at which Hayashi stated (according to the Chinese embassy's website, as translated by JAPAN Forward):
We will cooperate for the Beijing Winter Olympics, seek to improve the base of public opinion in our two countries, ceaselessly strive to further develop friendly ties and approach the 50th anniversary of the normalization of relations between China and Japan in 2022 in a favorable atmosphere.
It goes without saying that it remains officially undecided in what capacity Japan will be participating in the 2022 Winter Olympics in Beijing in light of the PRC's human rights abuses. Yet, almost a year ago, Hayashi — who is now foreign minister — was declaring Japan's willingness to cooperate. Then, as now, there was no consensus ー or decision ー on the matter within the government.
A second difference is also apparent with the Japan-China Friendship Parliamentarians' Union as compared to other parliamentarians' organizations. While those between Japan and the Republic of Korea or the United States, etc., are between fellow democracies, the PRC is not a democracy. Its representatives are unelected by the people.
Moreover, Japan's members are a bipartisan group of lawmakers, while in the PRC, there is only the Chinese Communist Party.
These two differences make the organization highly suspicious already. But in the course of my research, I found another glaring difference (and there are likely many more).
That third difference is the problematic lack of available documentation on the Japan-China group. There is no website, and requests for information — even by fellow parliamentarians — have been rebuffed, saying that "any documents are limited to the participating members."
If it is truly about friendship and the promotion of bilateral relations, there would be no hesitancy in making the information transparent, such as the history of the organization, list of the membership, finances. This is especially troubling because the expenses of the Japan side of the group are funded by taxpayer money.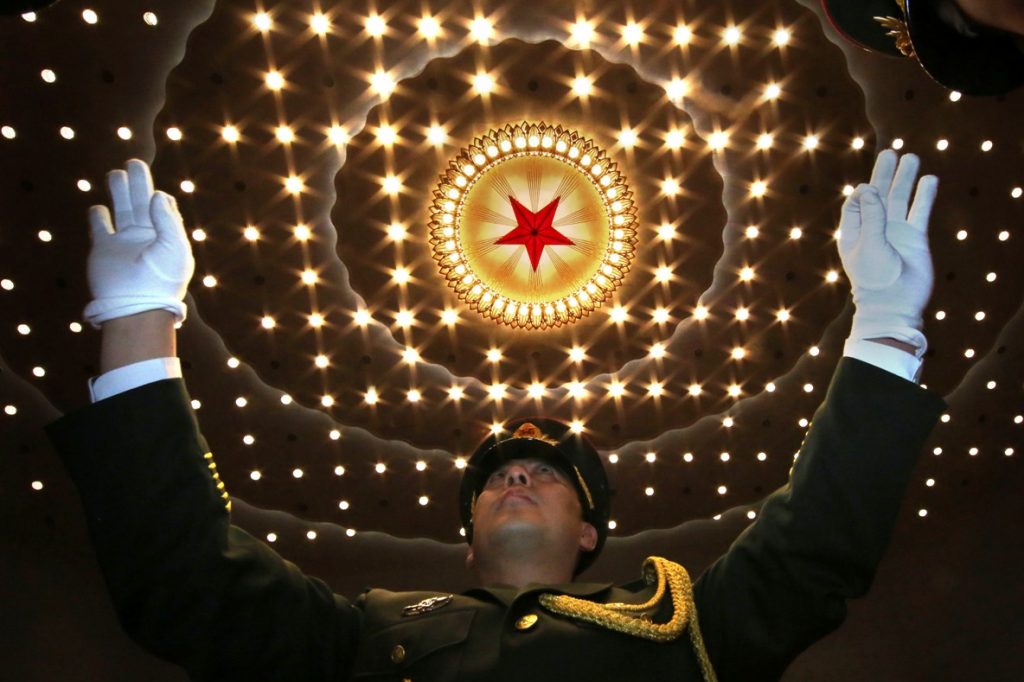 Drawing Out Hidden History
Because of this lack of transparency, when researching the group, I began by looking at the memoirs of its first chairman, Aiichirō Fujiyama. Fortunately, his memoirs, published in 1976 — or three years after the formation of the Japan-China Friendship Parliamentarians' Union — provide ample hints about the early motivations of the group.
Readers may be surprised to see Fujiyama's name here. He is well known as the foreign minister at the time of the revision of the US-Japan security treaty in 1960. Indeed, he served as foreign minister during most of the Nobusuke Kishi cabinet from July 1957 until its end in July 1960.
A businessman-turned-politician, Fujiyama was in fact highly pro-China, and especially pro-PRC. He saw China after the 1949 Communist revolution as the way of the future and looked down on the Republic of China, which had relocated to Taiwan.
Holding these views, it was not difficult to imagine his coming into disfavor with Kishi and his brother Eisaku Satō, who served as prime minister from 1964 to 1972. Both men are pro-Taiwan, as are Kishi's grandsons, former Prime Minister Shinzō Abe and current Minister of Defense Nobuo Kishi.
Fujiyama, in other words, was a significant thorn in the side of the LDP president, Satō, and fought him for most of the eight years the latter was in power. He even participated in several votes of non-confidence against the prime minister and members of his cabinet.
As time went on, Fujiyama became one of the biggest promoters of Sino-Japanese relations. By the late 1960s and 1970s, he was the most traveled politician to the PRC. He was the last Japanese to have met PRC Premier Zhou Enlai before the latter's death.
Unfortunately, his actions, including the release of a joint statement with the PRC as the head of a bipartisan delegation to China which was critical of Japan and called for ending relations with Taiwan, bordered on treasonous or, at the minimum, went against the policies of the ruling Liberal Democratic Party.
As such, he came under the censorship of the party and was punished by losing executive positions within the party. He launched an appeal, but the decision was upheld. (Had he been in China, he would have been sentenced to death or a re-education camp. It was, after all, the middle of the Cultural Revolution.)
Of course, Taiwan, too, at the time was ruled in a dictatorial fashion by Chiang Kai-shek, an archenemy of the PRC. In its early years, the PRC probably offered hope to the people, but its abuses quickly superseded those of Chiang's Republic of China regime.
In any case, Taiwan's shift to full democracy in the 1990s makes it clear which of the two countries should be fully supported by Japan.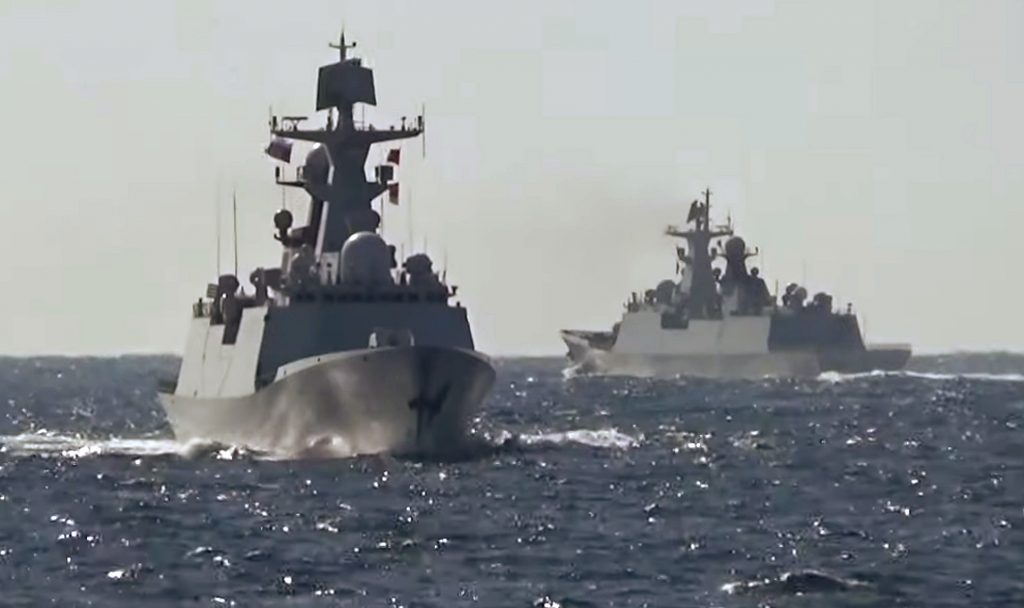 Carrying On the Tilt to the PRC
Fujiyama, however, would have none of that, and aligned himself and the organizations to which he belonged with the PRC.
The Japan-China Friendship Parliamentarians' Union was created on April 24, 1973, and Fujiyama became its first chairman that same day.
It succeeded the bipartisan Parliamentarian's League for the Promotion of Japan-China Restoration of Relations (Nicchū Kokkō Kaifuku Sokushin Giin Renmei). The short-lived organization was established on December 9, 1970, and saw its mission accomplished in September 1972 with the normalization of relations during Prime Minister Tanaka Kakuei's visit to China in late September 1972.
Tanaka, to whose faction Yoshirō Hayashi belonged, was accompanied by Foreign Minister Masayoshi Ōhira, the late leader of current Prime Minister Fumio Kishida's faction. Current foreign minister Hayashi belongs, of course, to Kishida's faction.
It is unfortunate Kishida passed on more qualified individuals in his faction for a compromised one, someone already distrusted by many among the general public and within the party.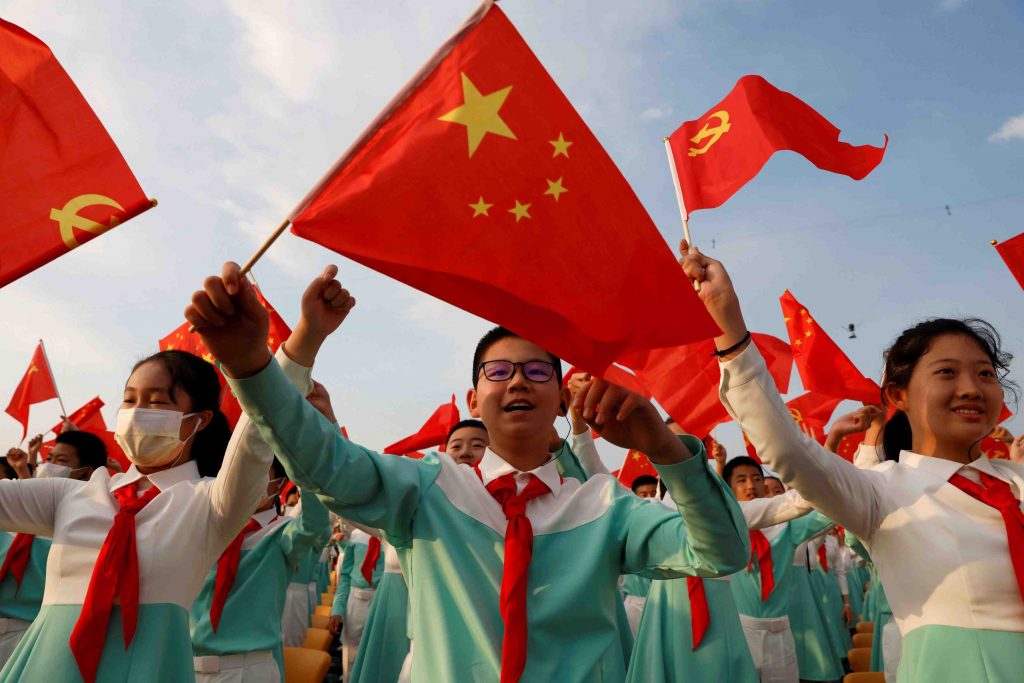 Man with Many Hats for China
Fujiyama headed the Parliamentarian's League for the Promotion of Japan-China Restoration of Relations. He also headed the predecessor organization known as the bipartisan Parliamentarian's League for the Promotion of Japan-China Trade Relations (Nicchū Boeki Sokushin Giin Renmei), which was formed in 1949.
In these and other capacities, Fujiyama would regularly visit China and develop his relationships, while pushing Japan to recognize the PRC as the only legitimate government of China. He also closely followed the negotiations on the bilateral peace treaty (eventually signed in 1978) serving as a bridge between the two governments.
A final organization Fujiyama headed was the Japan Association for the Promotion of International Trade, or Nihon Kokusai Boeki Sokushin Kyōkai, as its fourth chairman. Interestingly, JAPIT bills itself as the "organization to support trade with China" on its website, although China is not found in either the English language or Japanese name of the organization.
Currently, JAPIT is headed by Yōhei Kōno, former foreign minister, LDP president, and speaker of the Lower House. Kōno's father, Ichirō, was one of Fujiyama's closest collaborators in promoting the start of official relations with China. As was Kōno's cousin, Seiichi Tagawa, an 11-term member of parliament and former reporter with the Asahi Shimbun who authored a number of books on that period in Sino-Japanese relations.
Kōno's son (and nephew of Tagawa), Tarō, previously served as both foreign and defense ministers. An exposé released shortly before the LDP presidential contest in September 2021 on his deep financial ties to China, through a company run by his young brother and founded by his father, is believed to have cost Tarō the election.
As this brief account of the history of some Japanese parliamentarians has shown, relations with the PRC seem to run in the family and reach the highest levels of government and politics.
It is certainly a reasonable request to have more transparency and accountability for any organizations involving parliamentarians or supported by taxpayer money. This is especially true in cases where the organization is dealing with a foreign and increasingly hostile actor.
Of course, transparency also protects the basis for a democracy, assuming those parliamentarians have not pushed it aside in the pursuit of self-defeating better relations with China under the name of "friendship."


Author: Dr. Robert Eldridge
Robert D. Eldridge is an author, translator, or editor of more than 100 books about Japanese politics and diplomacy, including Japan's Backroom Politics: Factions in a Multiparty Age and The Prime Ministers of Postwar Japan, 1945-1995, both by Lexington Books.