ICE HOCKEY | Trailblazer Yutaka Fukufuji Backstops His Team to Success on Home Ice
The former NHLer reflects on a career that has taken him to the pinnacle of his sport.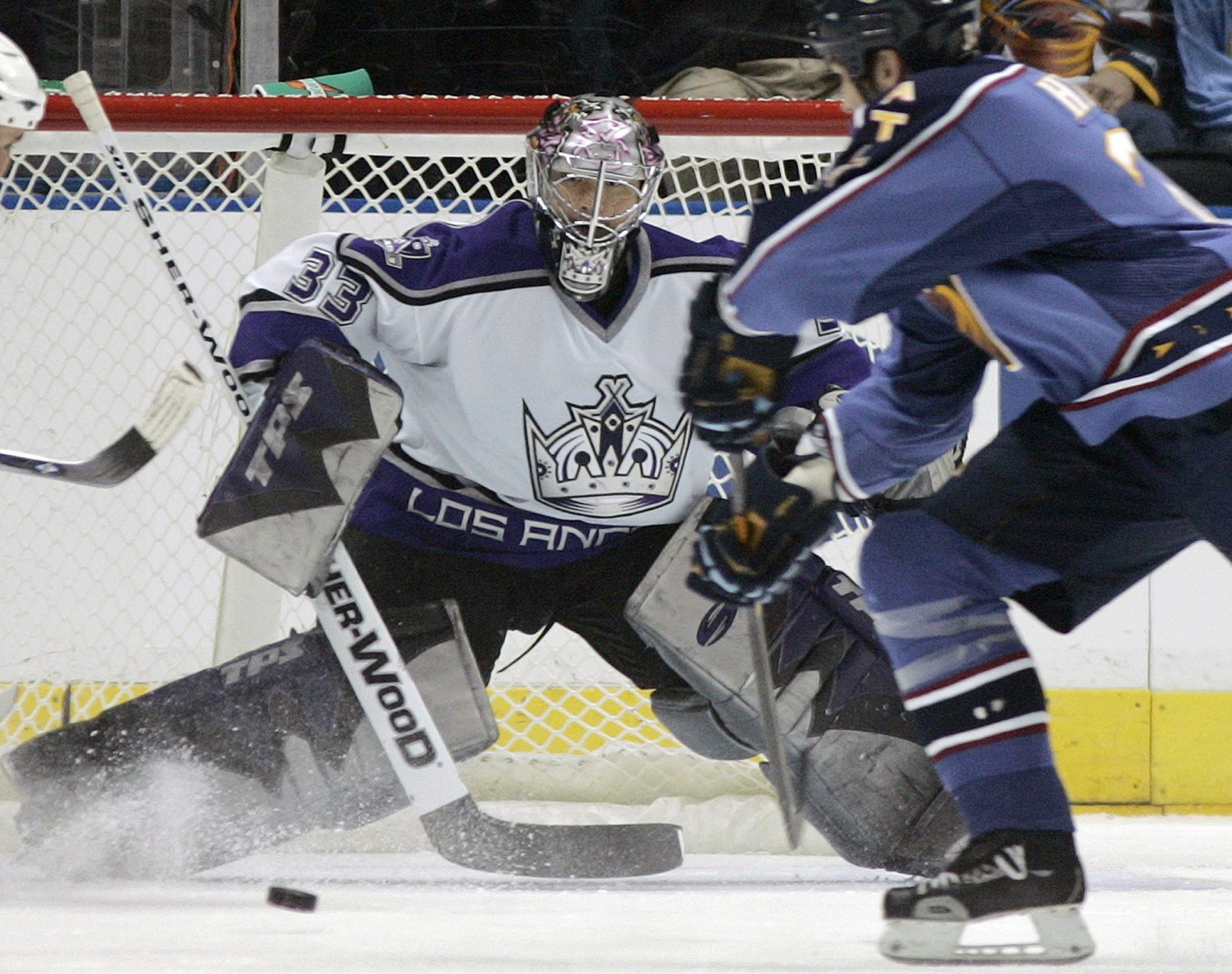 ~~
~
NIKKO, Tochigi Prefecture ー The first and only Japanese player to make it to the National Hockey League is thriving in his homeland and confident one of his compatriots will follow in his footsteps someday.
Goaltender Yutaka Fukufuji played four games for the Los Angeles Kings in the 2006-07 season. While it was a short stint, it did give him memories of a lifetime and the satisfaction of knowing he's the only Japanese to play in the world's best league.
"Being drafted was a huge honor and I appreciated it, but I was disappointed I couldn't play longer in the NHL," the 39-year-old Fukufuji said in a recent interview.
"I was given the chance to start several games, [but] I would have liked to perform better and play more. Every year there are young guys coming up trying to take your spot."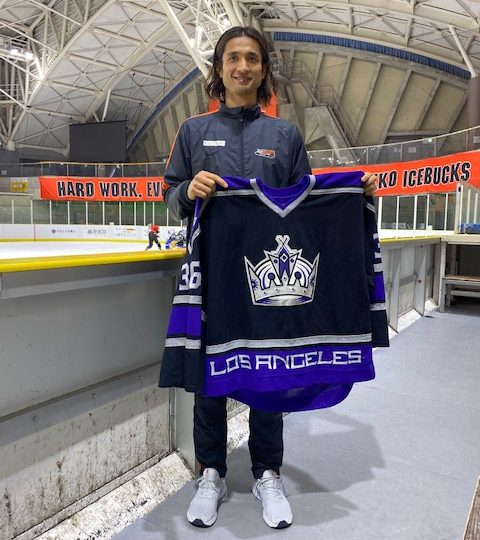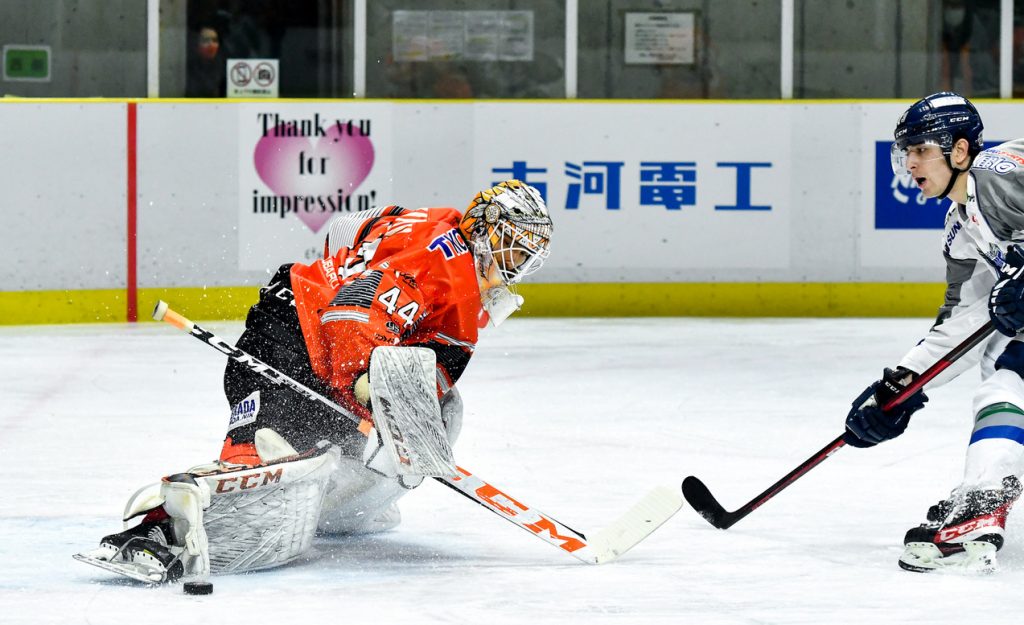 Now the starting goalie for the Nikko Ice Bucks of the Asia League Ice Hockey, Fukufuji helped his team to a second-place finish in the first half of the 2021 Japan Cup tournament. In nine games, he posted a solid 2.33 goals against average.
In between games his four young children, two sons and two daughters, keep him busy.
"I won't push them into ice hockey, but if it's something they want to pursue, I'm all for it," he said.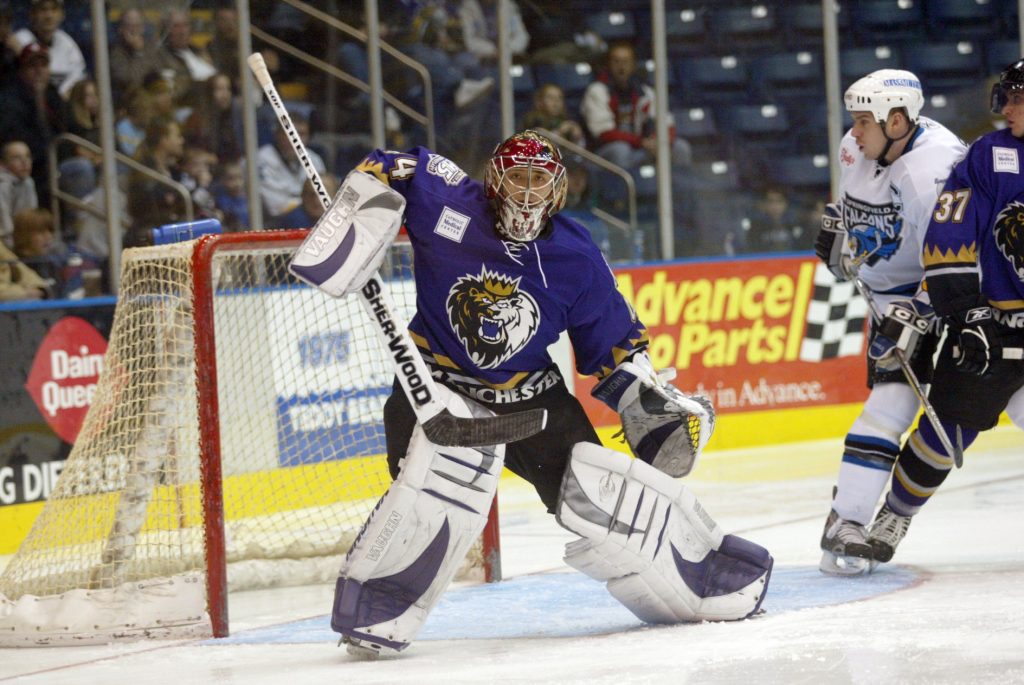 Fukufuji's Journey to the NHL
Fukufuji was born in 1982 in Kushiro, a hockey hotbed on Japan's northernmost island of Hokkaido.
Being a goalie was never part of the plan. In Kushiro, all the kids played hockey, but one day a coach asked him to play goalie and he stuck with the position out of a sheer will not to fail.
His pro career started with the now-defunct Kokudo Rabbits of the Asia League Ice Hockey in 2001.
Glen Williamson, a former NHL coach who also coached Japan's national men's team in 2000-01, scouted for the Los Angeles Kings and recommended Fukufuji to the NHL team.
He was drafted by the Kings in the 2004 entry draft in the eighth round, 238th overall. As well as his stats, his 6-foot-1 (184-cm) frame was an attractive feature to the team's scouts.
The first Japanese selected in the NHL draft was Hiroyuki Miura, who was picked by the Montreal Canadiens in the 1992 NHL draft, but he never played in an NHL game.
Fukufuji made his North American debut on February 7, 2003, with the Cincinnati Cyclones of the East Coast Hockey League, a mid-level professional league.
His best season in the minors was the 2004-05 when he played in 44 games for the Bakersfield Condors of the ECHL, leading the team in wins (27), goals against average (2.48) and shutouts (three).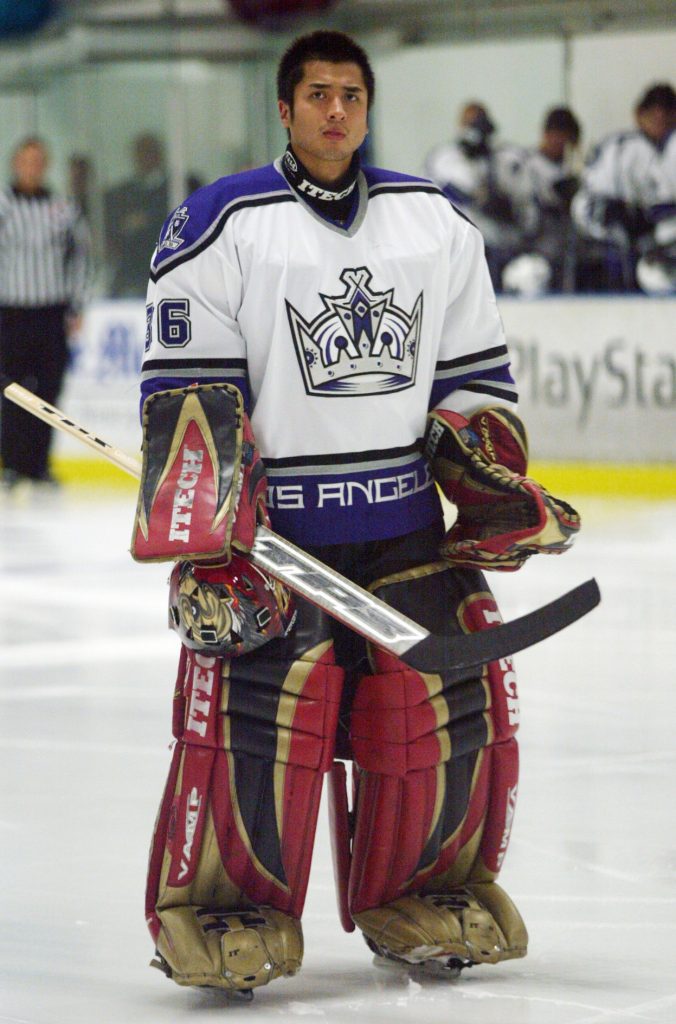 A Pivotal Time in Fukufuji's Career
After that impressive season, Fukufuji signed a two-year entry-level contract with the Kings in August of 2005.
While Fukufuji's NHL career was brief, it was history making. There were press conferences on both sides of the Pacific to mark the occasion.
Fukufuji was called up to the Kings on December 15, 2006, becoming the first Japanese to dress for an NHL game.
He did not play in that game but made his playing debut on January 13, 2007, when Kings coach Marc Crawford put him in for the third period of a game against the St. Louis Blues.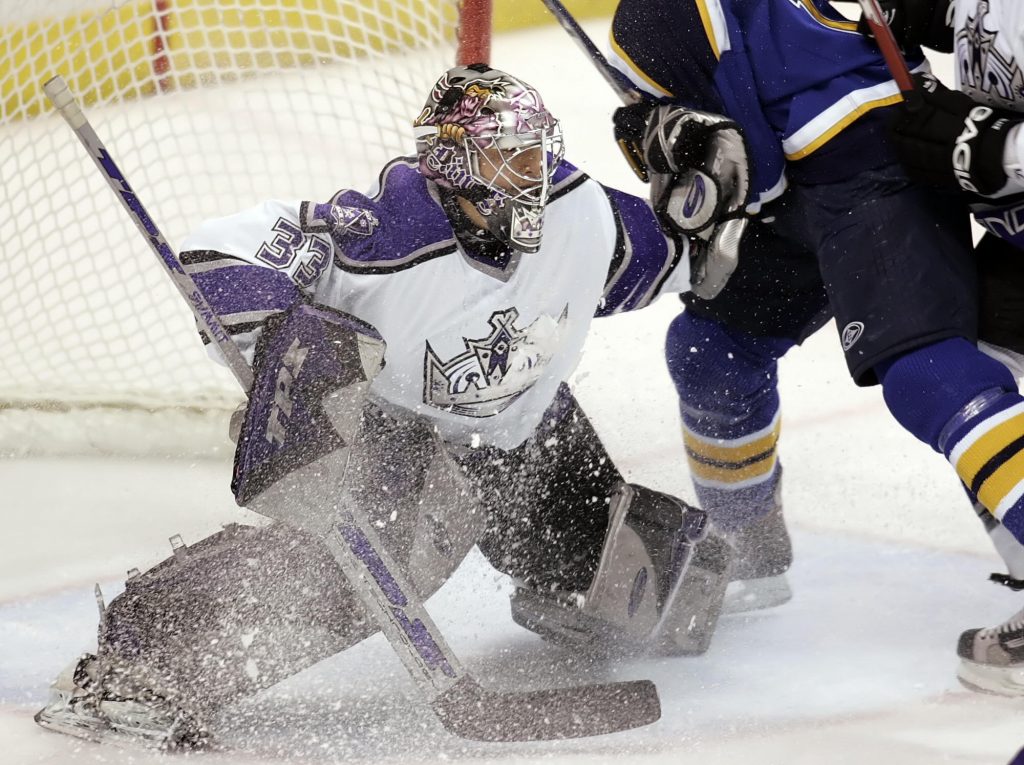 "That was my best memory, " Fukufuji said. "My first game when I went in for the last period, I got to play against players like Keith Tkachuk and Doug Weight, players I watched as a kid."
Entering the game with the Kings trailing 5-4, Fukufuji allowed one goal. The Kings also scored one goal in the third, but the game ended 6-5 in favor of the Blues and Fukufuji took the loss as he was in net for the decisive goal.
Three days later, Fukufuji made history again when he became the first Japanese player to start an NHL game. He allowed three goals on nine shots against the Atlanta Thrashers and was pulled.
He returned to the Condors in September after signing a contract for the 2007-08 season and never made it back to the NHL.

Hockey Career After Stint With Kings
After his brief stint in the NHL, Fukufuji played in the Netherlands in 2009 before returning to Japan in 2010 to play for the Ice Bucks.
He has also played for Japan's national team, winning a silver medal in 2011 at the Asian Games, and a bronze at the 2017 edition of the regional event.
A Japanese player in the NHL would do miracles for the popularity of the game here in Japan, but could it happen?
Over the years, there have been players of Japanese descent who have generated some interest in Japan. Players like Paul Kariya, and more recently Kailer Yamamoto and Nick Suzuki.
But nothing would promote the game here like having a born and bred Japanese player make it to the NHL.
"It would be huge for the development of the game here," Fukufuji said. "It's tough to go overseas, but my advice is to just stick with it. Eventually it will pay off."
Japanese Players Aspiring to Reach the NHL
Former NHL center Mike Kennedy currently coaches the Yokohama Grits of the Asia League. Kennedy is in a better position than anyone to forecast whether a Japanese player will make it to the NHL.
"We have to take the best kids when they are young and compress the time [they have puck possession]," Kennedy said. "Put them in situations where they are in struggle mode, so they don't just go out and skate around, get them to think about solving problems. And when you do that, more often the whole level in Japan will go up."
Some Japanese players over the years have come close to an NHL career.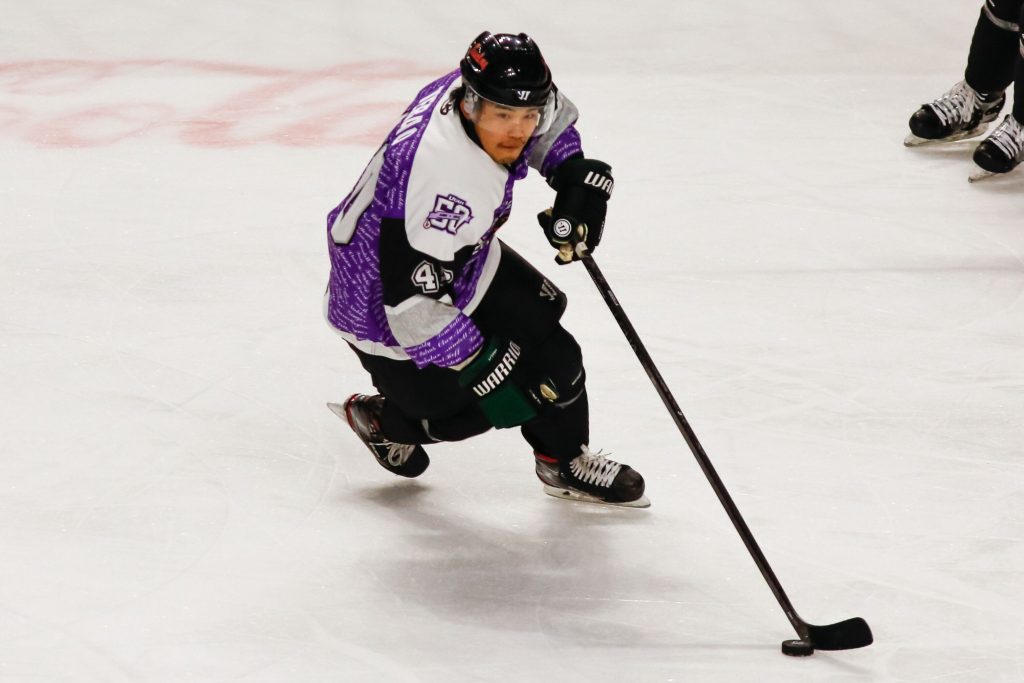 Yuri Terao, who currently plays for the Ice Bucks, has had stints in the ECHL with the Utah Grizzlies, an affiliate of the NHL's Colorado Avalanche.
Yu Sato is currently playing for the Lincoln Stars of the USHL and has three goals and four assists in 17 games. The USHL is a 17-team hockey league consisting of players 20 years old and younger.
The NHL has changed a lot over the decades. The days of bench-clearing brawls are long gone.
The league has made it easier for smaller finesse players like Patrick Kane and Johnny Gaudreau to thrive.
Kane is 5-foot-10, Gaudreau is an inch shorter, similar in stature to Sato (5-8) and Terao (5-8).
But Kennedy cautions it's not just a question of size. He cites the example of Japanese player Aito Iguchi who became an internet sensation at the age of 15 for his slick stick-handling skills that would rival those of a top NHLer.
"He is a phenomenal player," Kennedy said of Iguchi. "He's a bit small, he comes with two skills out of five, it would have been nice for him to have gone to North America to see his age group and how good those players are. If he had gone there earlier he might have seen a need for those other skills, defensive skills, checking skills, away-from-the-puck skills."
According to the International Ice Hockey Federation, there are 7,656 male players registered in Japan, 9,546 junior players and 1,439 female players. The country has a total of 61 indoor rinks.
There was a time when ice hockey was primarily played on Japan's northernmost island of Hokkaido. But due to several factors, including economic ones, the game is spreading to more populous regions like Saitama, which is just north of Tokyo. Iguchi is a native of Saitama.
Having a pro team in Yokohama also helps. The Grits are one of five Japanese teams in the professional Asia League Ice Hockey, along with the Ice Bucks, the East Hokkaido Cranes, the Oji Eagles and the Tohoku Free Blades.
Olympic participation is another key to growing the game. Japan's women's team, known as Smile Japan, has qualified for the Beijing Olympics, and their success in recent years has sparked more interest in the game.
"Hockey is still a minor sport here in Japan, but there is a superstar out there somewhere coming up," Kennedy said.
RELATED:


Author: Jim Armstrong

The author is a longtime journalist who has covered sports in Japan for more than 25 years. You can find his articles here, on JAPAN Forward.