Choose From 151 Pokémon To Wear At Work With Pokémon Shirts Collection [Video]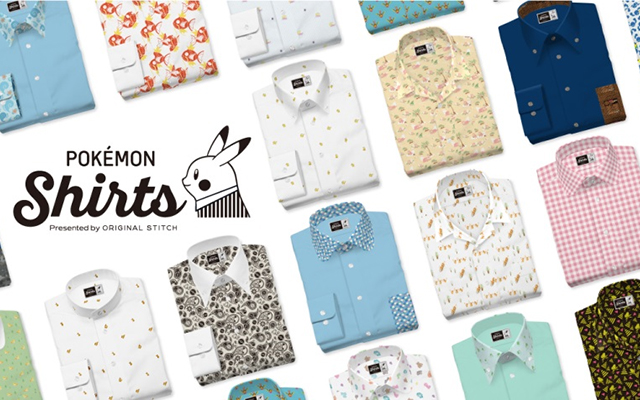 Photo Source: PR Times
Many of our adult male readers who work in jobs with a dress code, especially those who grew up playing Pokémon on the Game Boy (and those who never gave up playing it), don't likely have a chance to show their appreciation for the game in their workplace by wearing a Pikachu T-shirt, for example, or displaying any other piece of Pokémon apparel.
Thanks to an exciting collaboration between the Pokémon Company and Silicon Valley-based custom-made online dress shirt maker Original Stitch, however, that's all about to change.
Introducing Pokémon Shirts
With the Pokémon Shirts project, you'll be able to create customized dress shirts with your choice of any of the 151 Pokémon from the First Generation Red and Green, either in pre-designed prints or your original design featuring one or multiple Pokémon. If you select different prints for the base fabric, inner and outer collar, inner and outer cuffs, the pocket and the inner placket, you can theoretically even feature seven Pokémon in the same shirt.
In this promotional video, a former trainer from the First Generation, now working as a suited company employee, decides to order a shirt with Charmander on the pocket.
The rest of the article can be viewed on our partner's website, grape Japan at "Choose From 151 Pokémon To Wear At Work With Pokémon Shirts Collection [Video]"