Courtship of Princess Mako and Kei Komuro Follows A Royal Pattern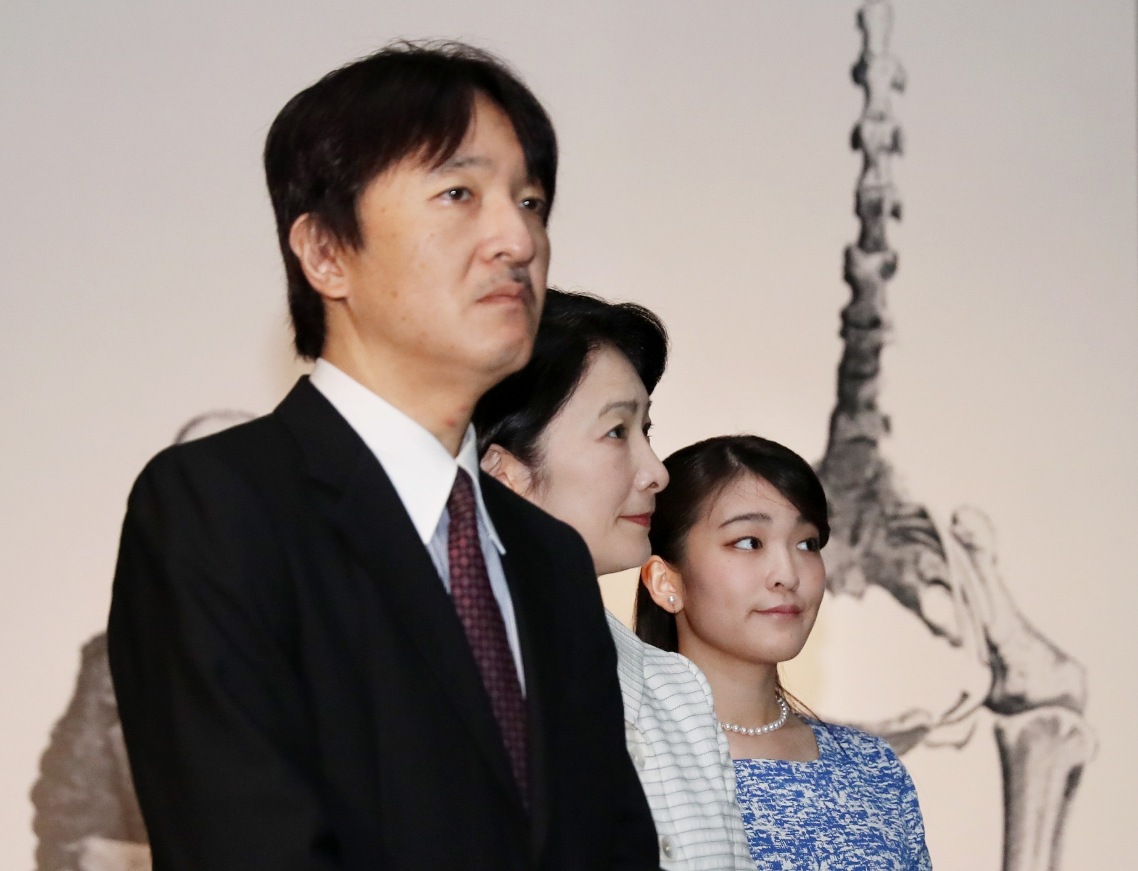 Princess Mako on the right with her parents Prince and Princess Akishino at an exhibition of London's Natural History Museum in Tokyo, May 22, 2017.
The courtship of Princess Mako and her soon-to-be fiancé Kei Komuro, both age 25, resembles in many ways that of her parents'.
Princess Mako and Komuro met five years ago as undergraduate students at the International Christian University (ICU). They dated like any other young couple, nurturing their love over time, even while they had to be apart when Princess Mako was gone for a time to study overseas.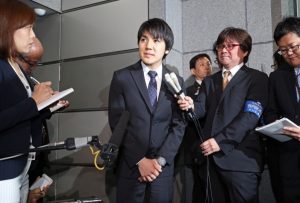 Kei Komuro (center) talks to media
Those in the know tell us that Kei Komuro proposed to Princess Mako roughly a year after their first meeting. They went on dates in Tokyo, the Minatomirai district in Yokohama near Komuro's home, the seaside towns of Hayama and Kamakura in Kanagawa Prefecture, and Nagatoro in the countryside of Saitama Prefecture. They generally went by train but few people appeared to have noticed who they were.
In September 2016, Princess Mako left to study for a year at the University of Leicester in the United Kingdom, where she earned a master's degree in museum studies. But even this time apart did not affect their relationship.
Princess Mako's parents, Prince and Princess Akishino, also met when they were both undergraduate students—in this case, at the Gakushuin University. They got to know each other through the activities of a nature club led by Prince Akishino and through their shared passion for tennis. They dated openly, often joining groups of friends on excursions to places like Hayama, once even staying at the Hayama Imperial Villa.
Like his daughter, Prince Akishino also went abroad for his graduate studies, in his case to Oxford. The story was, he made frequent overseas phone calls to Kiko Kawashima, later to become Princess Akishino, during that sojourn. The prince proposed about a year after their first meeting, another point he shares with his daughter.
The similar paths of their courtships must surely have made it easier for Princess Mako and Kei Komuro to secure her parents' blessing, says the Imperial Household Agency.
(Click here to read the original article in Japanese)