'Crazy Old Man': Backlash in Japan Over Tokyo Olympic Head's Sexist Comment
Japanese Olympic Committee chief Yoshiro Mori apologizes for saying women talk a lot. The Japanese public may not be so forgiving.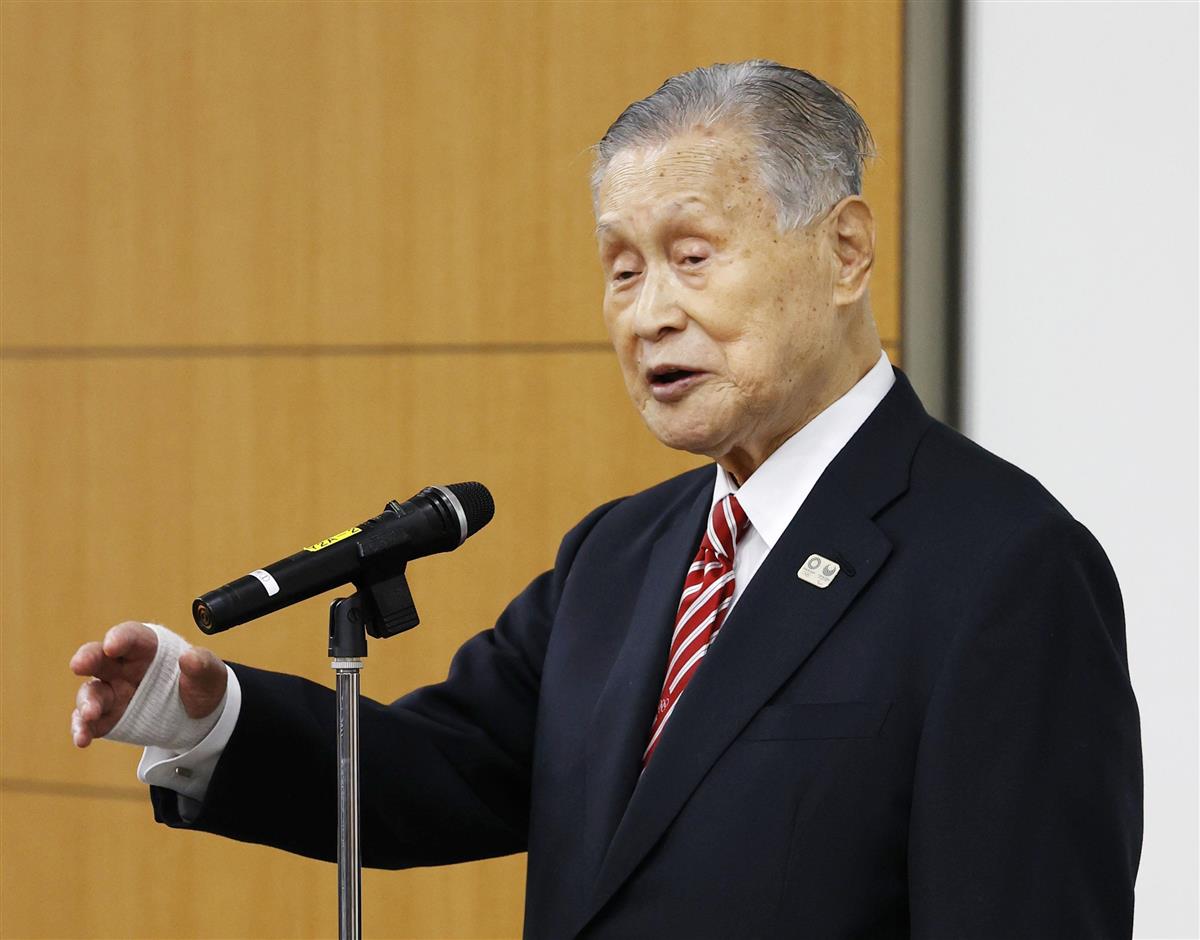 ~~


In an online press conference on Wednesday, February 3, Yoshiro Mori was asked whether the Japanese Olympic Committee (JOC) was thinking of increasing the number of female directors to more than the current target of 40%.
The 83-year-old, former prime minister of Japan and now head of the JOC, replied: "Meetings with women take time. You would have to limit meeting time somehow, or else they wouldn't end and it could be a problem."
This is apparently brought about, according to Mr. Mori, by a "strong sense of competition" among women, which would cause them to raise their hand more in meetings.
The comment, which has been picked up by several international media, caused even more of a stir within Japan on Thursday, February 4, dominating conversations on social media and virtually all other forms of mass communication.
In the National Diet, Prime Minister Yoshihide Suga responded bluntly in one short sentence when he was asked about the matter: Mori's comment was "unacceptable."
The criticism caused Mr. Mori to release a formal apology.
The controversy comes as Tokyo is set to host the 2020 Olympics and Paralympics in less than six months, following a one-year delay due to the global COVID-19 pandemic.


Outrage Online
Many netizens in Japan were angry about Mr. Mori's comment, with some of the top trending words on Twitter during the day being "Mr. Mori resign" (written in two different versions), and "the embarrassment of Japan."
A netizen from Japan tweeted: "I'm a Japanese woman. We will never forgive this crazy old man."
Another netizen commented, "This is not who we are!"
Women in Sports Speak Up
Three-time Olympic medalist swimmer Satomi Suzuki was reported by Tokyo Shimbun to have commented, "This is really going to affect my morale, so I won't say much, but in short I think it's disappointing, and frankly I was quite mad."
The Japan Society for Sport and Gender Studies, an organization which tries to disseminate recommendations on how to reduce gender discrimination in sports, released a statement following the incident.
The statement clearly expressed the outrage of members of the organization, and pointed to the ways statements such as Mori's take away credibility from the advances of women who have been fighting to decrease gender discrimination and abuse in the world of sport.
"For 20 years since its founding, the Japan Sport and Gender Society has critically examined the gender-discriminatory perceptions and organizational structure in the sports world, and provided the information necessary for reform," the statement said.
The organization indicated that it would be desirable for the JOC to have a leader who is more in touch with the times: "Mr. Mori's remarks and the reaction of sports people who were present at the time of the remarks are a manifestation of gender discrimination prevailing in organizations, when they should be leading the physical education and sports world in Japan."


Japanese Leaders Take a Stand
As with Prime Minister Suga, many other Japanese leaders have been quick to distance themselves from the utterances of the JOC head.
Yuriko Koike, governor of the host city of the Tokyo 2020 Olympics and Paralympics, said plainly, "Surely how long someone speaks depends on the person."
The Minister of Olympics, Seiko Hashimoto, commented in a plenary session of the National Diet that the statement by Mori "was serious," but didn't comment on the government's stance regarding Mori's future.


Refusal to Resign
The backlash was so pronounced that Mori called an emergency press conference to apologize for what he had said.
He clearly stated that he was retracting his statement: "I feel remorse for what I said. I would like to apologize if I made anyone uncomfortable with my words."
He continued: "We are very grateful for the efforts of the many women, both athletes and staff, that are active in the organization of the Olympics Games. I recognize that the statement made at the JOC Council yesterday was an inappropriate expression contrary to the spirit of the Olympic and Paralympic Games."
To some, however, the statement sounded like a hollow apology, as Mr. Mori said clearly that he wasn't thinking of resigning. He did, however, concede, "If the pressure to do so increases, I might not have a choice."
His response to followup questions from journalists did not help clarify whether he truly thought that women were long-winded when talking. He replied ruefully, saying, "I haven't spoken to women recently, so I am not sure."
The International Olympic Committee released a formal statement, saying that they would not be putting pressure on him to resign. "With the apology and retraction of the statement, we consider the episode closed," it said.
If social media is any indication, the Japanese public may not be so forgiving.


Author: Arielle Busetto